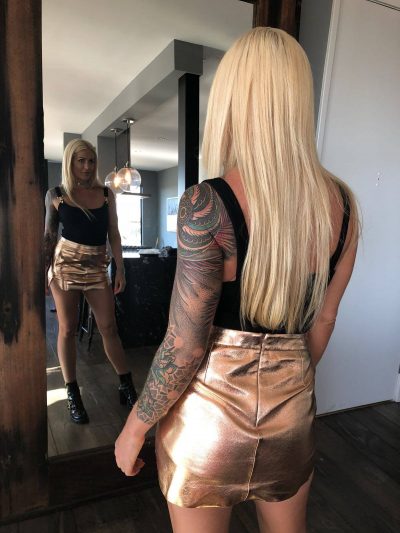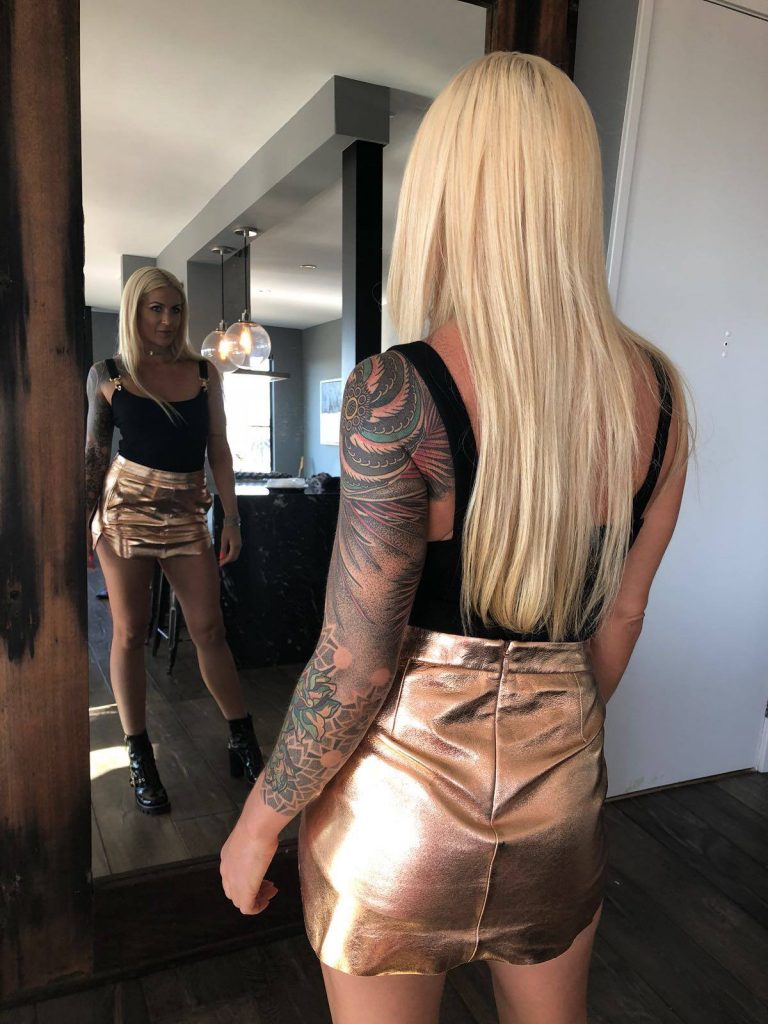 When are you going to realise that how much money you make –
whether or not you have abs –
how big your audience is –
what quality of people you get to spend your life with or have in your space –
whether or not you achieve or get to have or become ANY of your dreams, or indeed ALL of them –
has absolutely NOTHING to do with your self-worth?
Your fears are just a choice, that's the reality.
So when you allow fear of not being good enough to impact how you create your life and what you just to just have, then what you're doing is SERVING your own self-decided unworthiness, rather than serving purpose, passion, destiny, or flow.
It doesn't make much sense …
Can I ask you a question?
(you know I'm going to anyway!)
What would you be doing if you just decided to stop being scared?
What would you be doing if you just DECIDED to no longer be scared of not having enough money –
Or of people not liking you or respecting you –
Or of not fitting in –
Or of not being GOOD enough, in the first place, to have and do and be what you want and dream of?
Then what?
What would your life look like TODAY, if instead of making choices based on 'hopefully this will get me somewhere, validate me, what if, I SHOULD' –
You ran your every choice through a filter of 'is this what my soul actually wants to do? Does it fit with my values? Would I regret NOT doing this? Is this what I want to choose to SERVE; to give my life for?'
Just imagine …
Imagine if you just DECIDED, right now, today, that 'that's that, I'm going to be having what I want from here on out, and that's just how it's going to BE!'
And imagine …
Just imagine – !
If you understood that actually that's how it WORKS.
Life, your every moment, THIS moment right here, and the entire day ahead of you, was only every meant to be about, well – living it.
Doing what expands you.
Doing things because you are CALLED to.
Doing them because you know that YES, this will fill me up, this is what is MEANT to be.
And as for the stuff you want, think you need, are scared of not having, or scared is REQUIRED, be it money or some sort of higher level of being accepted, or feeling WORTHY, all of these things?
They're just a choice as well.
The results come from what you choose.
Period.
The end.
If you want to look at how this works for MONEY (and then you can apply it over to other areas), that's easy.
You will make precisely the amount of money you have decided is a must and just how it must BE.
CURRENTLY you are making precisely that amount of money. It has nothing to do with what you do or don't do to make your money. You're receiving to the level you've previously decided is required. It's a vibration thing … an energy thing … an identity thing.
YOU are a person who makes 'such and such' sort of income, and who lives in 'such and such' a way.
You wouldn't allow yourself to drop too far BELOW that, and your self-worth and what you DO has got nothing to do with it. It's simply how you SEE yourself and how you see that LIFE should be for now, yes?
Yes.
Which means that if you want more …
Just shift to where more is the minimum, the standard, the expected, and 'just how it is'.
Remove emotion.
Drop attachment.
Quit the motherfucking STORY that it has anything to do with being good enough.
It has to do with did you DECIDE to build that cash-machine, get that higher paying gig, build and maintain real wealth.
If you made it a must –
It would be your reality.
And you could still carry around as many self-worth hangups as you like, if you like, and deal with or not deal with them on the side!
But no –
The two things are not connected.
In fact NOTHING is connected except for when you ALLOW it to be.
Right now, you very likely have a program running which says "I can't make money like THAT, because I'm not good enough, I'm not cool enough, I don't know enough, and maybe people don't like me!"
Your program might be a little different, but give or take, that's how most people choose for it to be.
So again, or in another way, let me ask you –
What if you just DECIDED to make more money?
What if you just DECIDED to stop being scared that you can't, you're not good enough, and HOW?
What if you just DECIDED to no longer serve fear, and instead to serve PURPOSE, PASSION, DESTINY, FLOW?
And what if you just decided to start making more money –
Reaching more people –
Building a motherfucking empire –
BECAUSE YOU CAN AND BECAUSE NOW YOU CHOOSE TO?
Hmmm?
Then what?!
These are all separate questions, actually, and I encourage you to journal on each as such.
But for now let me remind you –
Your fears are just a choice.
The bullshit you allow to hold you back is just a choice.
And making or not making money?
Just a motherfucking choice.
Don't like the outcomes of what you've been choosing?
Then quit attaching your bullshit to your results.
And make a new choice.
TODAY.
Don't forget –
Life is Now. Press Play.
Kat x

PS
1:1 INTAKE IS OFFICIALLY OPEN!

🔥
Next Level Empire is officially open for late November intake! 💜
I'm calling in my next intake of driven badass LEADER women who want to work with me 1:1 to FOLLOW SOUL and achieve ALIGNED AF fame, income growth, more.
Yeahhhhhh … this is about unapologetically claiming your place as one who is MEANT to be seen and heard by everyone!!
Next Level Empire baby!
Multi 7-Figure Empire Expansion For Unapologetically Badass & Driven Women Who Are Ready to Be Seen By the WHOLE Damn World
6 weeks.
1:1
You and me
This is for the women who already have a message, an audience, and are making money online and who are now ready to put some damn WHEELS on the thing.
We will be going deeper into message clarity
We WILL be nailing down what you're selling, and how you're selling it, for maximum conversion and flow
We WILL be getting you fully connected to the badass leader within who KNOWS she is meant to run the damn thing
But these things are just the warm-up, because let's face it –
You already message
You already show up
You already sell
You're already ROCKING what you're doing right now
So what you're here for, and what I'm here for with you?
Is to blow the damn thing up.
MAXIMUM reach.
RAPID growth of audience
MASS visibility
MEDIA TAKEOVER
NEXT level leadership status, and being the one who is KNOWN as the Queen
And sales EXPLOSION
I'm taking what I'm doing in my business to CONTINUALLY claim my place at the top, and to take my message to the masses whilst also RAPIDLY growing following and income,
And showing it all to you
Exactly how we do it
What precisely is in place
What we had to have in place for it to work
What we do day to day to elevate fame, income, purpose, ALL of it
And then I'm going to work with you personally to roll it out
Next Level Empire baby:
For the women who were born for more,
And who are done with circling repeatedly around the same damn pond and kidding themselves they're gonna find it there.
Ready, and know it's time? It just might be 

😉

💜
PM me now

for the full overview, and to know if it's for you. x