News
The Problem With Nutritional Science
In my pre-giving-birth state of trying to rest more I've fallen into a somewhat embarrassing habit. I've been watching the evening current affairs shows. If you've ever been guilty of the same you'll know that they're worryingly addictive. Although, truth be told, not entirely rubbish. But what I saw mid last-week was nothing short of ridiculous – a story claiming that (according to most doctors and health experts) what an expectant mother eats during pregnancy has no or little impact on the development of the baby.
Um, hello? Surely I'm not being over-reactive in thinking that these so-called experts (and who are they I'd like to know, as none of them were named) are, well, INSANE. And sure, they had the obligatory rebuttal by a couple of health-inclined mothers, but there were two huge problems with this attempted counter-argument.
1. The diets recommended by the mothers were not, in my opinion, remotely healthy (lots of grains, fruit, some veg and little protein – and they included lots of juice!)
2. The show didn't even make a cursory effort to demonstrate the multitude of studies linking essential fats and proteins to neural and physical development of the fetus.
But, really, it doesn't matter what the studies say, does it? Because unless you're a) an expert at knowing how to read a study and assess whether it's been properly carried out, and b) have the time or inclination to do so in the first place, then nutritional science simply has to be something you follow your gut on. When it comes to pregnancy, many women simply trust that as long as they take their folic acid and avoid sushi and the salad bar, they'll be fine. Surely the fact that typical pregnant-patient care (even at the top end of the private health spectrum) does not even touch on nutrition should be of some warning. But the truth is that – for the most part – they will be fine, And so will their baby. Which is how it should be, of course, but why is 'fine' enough? You don't need more than a dash of common sense to realize that the typical diet is grossly inadequate in essential nutrients, and that even if you are eating well 100% of the time, the quality of our soils coupled with the depleting effects of stress and the modern lifestyle will always serve to rob you of nutrients. Long story short – if you're not supplementing AND eating extremely well, you're selling yourself short.
And I'm not just talking about that small percentage of you who may be pregnant or contemplating pregnancy. Over the weekend I received a comment on one of my guest posts for Dumb Little Man stating that my perpetuation of organic food as superior to conventional was based on 'junk science'. Here's a copy of my response:
"For every study out there you can easily find 20 or more to say the opposite thing. So, to a certain extent, it just has to come down to instinct. However, I've read many studies both for and against organic (interestingly, several of the 'organic food isn't better studies' have been shown to use organic food that is several days older than the conventionally tested food, or has been trucked across the country before being tested), and I am 100% convinced that organic is better.
The most recent study I read showed conclusively that in order to obtain the same amount of iron from conventional spinach as opposed to organic, one would need to eat approximately 59 bowls of the stuff. And that's just one example of countless. Virtually every nutrient, vitamin and mineral is higher in (properly farmed) organic food. It's not as though organic food is a magic superfood, of course, it's just food as it should be. I know I prefer my produce without the myriad of toxins that constitute pesticides, herbicides, and heavens knows what else. These toxins deplete nutrients in the food, the soil, and then they do it again in our bodies. And that's not even touching on the GM issue, which is extremely prevalent in non-organic food!"
And sure, I could have searched through my files to find the appropriate links to the studies, but you know what? I couldn't be bothered this time. Because the most obvious of all problems with nutritional science is that, for most of us, it has to come back to trust. Do you trust the nutritionist with the Kellogs or Gatorade funded degree? The recent research mysteriously funded by who-knows-which food company telling you that a processed grain (however 'whole' it may be) should be the basis of a healthy diet rather than foods that nature has always provided for us? The newspaper report 'proving conclusively' that conventional food is just as nutrient-filled as organic? Do you trust me? Your friends and family? The detailed information in a great book you picked up? An alternative health journal? Sorry if I'm bursting your bubble here, but the truth is that trying to rely entirely on the facts or the research is, for the average busy person, not the correct approach to understanding ideal nutrition.
So what to do?
I guess you're just going to have to listen to your gut. To think about what makes sense. Would nature have intended us to eat the egg without the yolk? The beef or lamb without the fat? To obliterate acres and acres and even entire states of wild animals in order to farm grains? To add toxins to our food? You don't need a study to answer these questions. When it comes down to it you're going to have to trust your own logic over science. At least some of the time.
Don't forget –
Life is Now. Press Play.
Kat x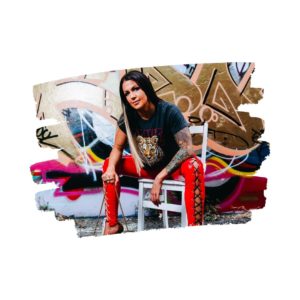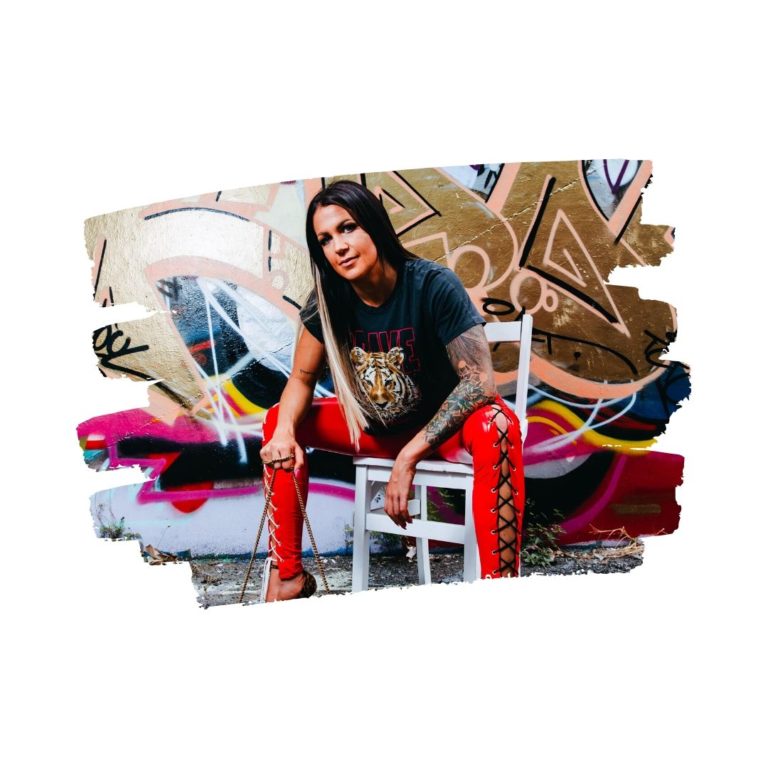 P.S.
Million Dollar Soul Team is here!
An absolute MUST for any entrepreneur who is ready to NOW start saying yes to the one day vision of where they're meant to be!
The Point by Point & Definitive Program on Finding, Building, Training, Empowering, and Flowing With Your Ultimate 'One Day' Soulmate Team, But Now!
https://thekatrinaruthshow.com/milliondollarsoulteam/
Learn exactly, and every step along the way, how I went from solo entrepreneur, to one and then two VAs even up to multiple 7-figures per year, to now being surrounded by the MOST incredible dream team on the planet! Everything you need to know for EVERY step on your journey in this area, plus the ongoing day to day and BTS of all of it! Taught by me AND the #KatNinjas, and includes access to our Standard Operating Procedures, Templates, Systems, and more, that you can use right away in your own biz, even if the entire team right now is, like it once was for me, YOU!
This 4 week program is about SO much more than simply the 'how' of finding, building, training, empowering, and flowing with your ultimate soul team. What it's really about? Getting TF outta your own way, whatever that looks like, to say yes to the business and life you actually came here for.
Come see what I made you, here: https://thekatrinaruthshow.com/milliondollarsoulteam/
P.P.S.
I'm re-opening Rich Hot Empire, today!
This is my 6 week 1:1 intensive, #KatrinaRuthFamous since 2016! It is THE way to work with me if you know you're meant to work with me 😉
During our 6 weeks together I take you through EVERYTHING there is to know around building your low end right through to high end multi 7-figure and BEYOND soul aligned empire, doing only what you love.
This isn't about where you are right now in business, this isn't about how much money you're making right now it's about who you are as a person.
Rich Hot Empire is about flicking the damn switch on who you're meant to be NOW!
Here's the thing –
The difference between you and the woman you see who is crushing it online, who's doing such an amazing job, who is so inspiring just through the ESSENCE of who they are –
Honestly, the difference isn't the systems and the structures..
The difference is she just has a HIGHER LEVEL OF BELIEF than you.
The belief in her God given right to have things work in a certain way
The belief to have business work in a certain way
The belief to have life treat her in a certain way
The belief to have the right ideas come through
The belief to have things just work out
She just believes and expects it!
What is your level of belief?
It's time to back yourself, but FULLY.
Its time to dig your damn heels in and DO the darn thing now!
This?
This is what Rich Hot Empire, and the work I do with you as a private client in this 6 week time together, is all about.
It's a time to really get into the structure and strategy in a DIFFERENT kind of way. To go behind the scenes of how I've done it, to build a multiple 7-fig per year biz which breaks all the rules, lets me be me, and yet is also highly structured … without at all feeling that way!
It's a pretty cool thing, to realise you figured out how to unleash ALL your madness, but fully, and NEVER compromise on what feels fuck yes and fly for you, and yet know you got your biz shiz sorted!
Guess what??
You get to have that too.
We dig ALL the way in to your belief stuff, mindset stuff, energetic alignment and ability to receive, everything INTERNAL that is stopping you from already being where you know you should and could, and what to do about it.
Rich Hot Empire gets such incredible results for people because it marries these two areas together. Full alignment to that next level identity you KNOW is waiting for you –
And full asskickery to do what you know you gotta do, with me right there by your side showing you how to do that, how to find the exact way that feels good and works for YOU.
Ready to go all in on you and truly BELIEVE you can have it all?!
Message me for the full overview: http://m.me/katrinaruthofficial
>>>Rich Hot Empire! 6-Weeks Personally to Grow Your Perfect Cult Tribe, Create and Launch Your Low-High End EMPIRE, and Set Up Multiple Recurring Income Streams to Take You to 7-Figures and Beyond, Doing What You Love! <<<
6-week personalised intensive high level mastermind
Weekly group training and support; multi-media training: visual + audio
'Done for You' Templates and Step-by-Step Worksheets
Personalised 1:1 coaching included, plus DAILY unlimited 1:1 access
My personal hand on your business success
Weekly group coaching call and hotseat with my other private clients
24/7 mastermind forum, networking and support
Very limited spaces
Results guaranteed
Not for everyone
I'm so excited to do this work with a small group of badasses who are willing to SHOW UP FOR THEIR SOUL no matter what. To walk away from all that is not serving, not actually working, not FILLING you. And to all yourself to bring your truest desires to life.
If that's you, or you've felt the call to work with me at this level, PM me now.
Apply via PM only http://m.me/katrinaruthofficial. I can't wait to speak with you!