News
The Problem With Nutritional Science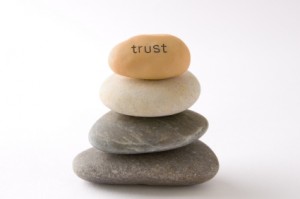 In my pre-giving-birth state of trying to rest more I've fallen into a somewhat embarrassing habit. I've been watching the evening current affairs shows. If you've ever been guilty of the same you'll know that they're worryingly addictive. Although, truth be told, not entirely rubbish. But what I saw mid last-week was nothing short of ridiculous – a story claiming that (according to most doctors and health experts) what an expectant mother eats during pregnancy has no or little impact on the development of the baby.
Um, hello? Surely I'm not being over-reactive in thinking that these so-called experts (and who are they I'd like to know, as none of them were named) are, well, INSANE. And sure, they had the obligatory rebuttal by a couple of health-inclined mothers, but there were two huge problems with this attempted counter-argument.
1. The diets recommended by the mothers were not, in my opinion, remotely healthy (lots of grains, fruit, some veg and little protein – and they included lots of juice!)
2. The show didn't even make a cursory effort to demonstrate the multitude of studies linking essential fats and proteins to neural and physical development of the fetus.
But, really, it doesn't matter what the studies say, does it? Because unless you're a) an expert at knowing how to read a study and assess whether it's been properly carried out, and b) have the time or inclination to do so in the first place, then nutritional science simply has to be something you follow your gut on. When it comes to pregnancy, many women simply trust that as long as they take their folic acid and avoid sushi and the salad bar, they'll be fine. Surely the fact that typical pregnant-patient care (even at the top end of the private health spectrum) does not even touch on nutrition should be of some warning. But the truth is that – for the most part – they will be fine, And so will their baby. Which is how it should be, of course, but why is 'fine' enough? You don't need more than a dash of common sense to realize that the typical diet is grossly inadequate in essential nutrients, and that even if you are eating well 100% of the time, the quality of our soils coupled with the depleting effects of stress and the modern lifestyle will always serve to rob you of nutrients. Long story short – if you're not supplementing AND eating extremely well, you're selling yourself short.
And I'm not just talking about that small percentage of you who may be pregnant or contemplating pregnancy. Over the weekend I received a comment on one of my guest posts for Dumb Little Man stating that my perpetuation of organic food as superior to conventional was based on 'junk science'. Here's a copy of my response:
"For every study out there you can easily find 20 or more to say the opposite thing. So, to a certain extent, it just has to come down to instinct. However, I've read many studies both for and against organic (interestingly, several of the 'organic food isn't better studies' have been shown to use organic food that is several days older than the conventionally tested food, or has been trucked across the country before being tested), and I am 100% convinced that organic is better.
The most recent study I read showed conclusively that in order to obtain the same amount of iron from conventional spinach as opposed to organic, one would need to eat approximately 59 bowls of the stuff. And that's just one example of countless. Virtually every nutrient, vitamin and mineral is higher in (properly farmed) organic food. It's not as though organic food is a magic superfood, of course, it's just food as it should be. I know I prefer my produce without the myriad of toxins that constitute pesticides, herbicides, and heavens knows what else. These toxins deplete nutrients in the food, the soil, and then they do it again in our bodies. And that's not even touching on the GM issue, which is extremely prevalent in non-organic food!"
And sure, I could have searched through my files to find the appropriate links to the studies, but you know what? I couldn't be bothered this time. Because the most obvious of all problems with nutritional science is that, for most of us, it has to come back to trust. Do you trust the nutritionist with the Kellogs or Gatorade funded degree? The recent research mysteriously funded by who-knows-which food company telling you that a processed grain (however 'whole' it may be) should be the basis of a healthy diet rather than foods that nature has always provided for us? The newspaper report 'proving conclusively' that conventional food is just as nutrient-filled as organic? Do you trust me? Your friends and family? The detailed information in a great book you picked up? An alternative health journal? Sorry if I'm bursting your bubble here, but the truth is that trying to rely entirely on the facts or the research is, for the average busy person, not the correct approach to understanding ideal nutrition.
So what to do?
I guess you're just going to have to listen to your gut. To think about what makes sense. Would nature have intended us to eat the egg without the yolk? The beef or lamb without the fat? To obliterate acres and acres and even entire states of wild animals in order to farm grains? To add toxins to our food? You don't need a study to answer these questions. When it comes down to it you're going to have to trust your own logic over science. At least some of the time.
Life is Now. Press Play.
Kat
Don't forget –
Life is Now. Press Play.
Kat x
PS
Programmed to Upgrade is happening gorgeous, and WHOOOOO MAMA is this the work that works.
25 days, you and me, 1:1, to quantum leap like you've NEVER leapt before.
This will be intense …
And a lil bit scary. But buckle up, because you KNOW you're ready for it.
SO fucking ready 😉
Programmed to UPGRADE!
25 Days, 1:1, with Katrina Ruth, to SCREW the Rules, SCREW the Norm, Go So Damn Extra, So Freaking Hot, So Fully SEEN, and Snap Your Future Into the Now So Damn Fast It'd Make Your Head Spin … even as you nod in certainty that of COURSE, this is what was ALWAYS supposed to be ..
Places are already filling, and we begin next week. If you know it's time to say yes to MAGIC, and creating your reality from the supernatural, and you're SO ready to drop the paradigm of always having to DO (and yet still not be there!) then message me now.
I'll get you the full overview, and talk personally with you about whether or not it's for you.
To the supernatural baby, and beyond …
PPS
I HAVE SOME BIG NEWS TO SHARE!
As of today, I'm opening up the doors to my Inner Circle, my private client mastermind.
This is THE most badass high level mastermind in the world for women who want it all – and are prepared to do what it takes to get it! Really what we're talking about is being prepared to be the PERSON.
And that's what I do. I help you remember ALL that you were, and then become it. ALL Of it.
This is my highest level private mentoring circle. The exact place where I have personally mentored dozens of this industry's most elite female entrepreneurs to break income barriers ranging from 10k months to multiple 7 FIGURE months, and everything in between. But more importantly than that – to become who and what they always were.
But know that this is not only (obviously) not just for the masses, this is also not just for someone who can afford to invest in a high level private coach. Being willing to throw money down is something which has absolutely zero correlation to being somebody who has what it takes to TRULY go next level as a leader.
If anything, in this industry, investing in a high level coach such as myself, is a rite of passage which veers just a little too much on the side of 'trend'. It's become something which 'everybody does', almost as a way of proving they play business and life a certain way.
Maybe even of trying to prove it to themselves.
Here is the reality which those who I am truly here to personally mentor and lead KNOW, the reality which my clients and all women like me as well as of course me personally have ALWAYS known:
We are VERY VERY DIFFERENT.
We are simply, smarter, faster, and have more presence. We can do more in our minds before breakfast than what most people can do in a freakin' WEEK, a month, a year.
We are not basic ass coaches trying to heave ho our way up a few extra thou a month.
We are the ones who have ALWAYS known we are 1% within the 1% within the 1% in terms of how we think, create, operate, how and WHAT we are tapped in too.
This is not arrogance, this is fact.
And there has NEVER been any question but that we will go all the way.
My clients are high level badasses who do the work, who have a proven track record BEFORE coming to me, and a BEING-ness which unquestionably separates them from the rest. They don't come to me to save them or lean down and hold my hand out so they can clamber up. They come because they are, quite simply, ready to go to the next level, already absolutely on their WAY there, and see in me something which they recognise because it is in them.
That 'can't stop won't stop' fire, and a level of 'unapologeticness' which, when truly understood and applied, can literally be the difference between 5-figure or low 6-figure and 7 or multi-7-figure entrepreneur.
So if you know who you are and it is THAT –
And you feel certain that you are ALREADY well on your way to to precisely where you're meant to be, but that being in MY energy could help you to drop in and get there even faster, and that with a couple of simple tweaks your current revenue could be doubling, tripling, heck QUADRUPLING and beyond in months, as it has done with numerous of my clients previously, well then –
PM me here http://m.me/katrinaruthofficial and we'll see if it's a fit. I'm excited to talk to you, and maybe – do biz and life with you.