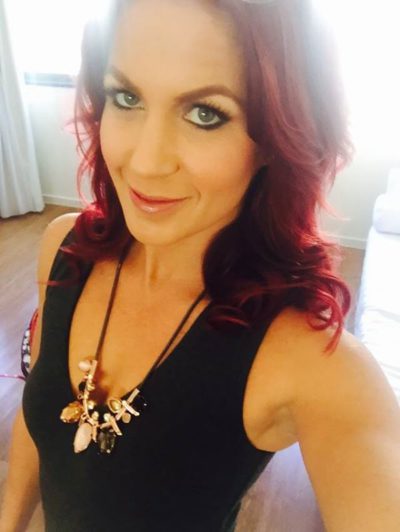 The Truth Is You Can Do Anything. The Question Is –
The truth is you can be, do or have anything you want. Money, fame, success, a life on your terms if you make up your mind you damn well KNOW it's a done deal.
Just as it always HAS been when you really make up your mind, RIGHT?
Right.
There is no disputing the fact that YOU can do anything, so therefore the question, if you don't have what you say you want or need is simply "yes, but do you actually want it?"
I know it makes no logical sense to think that you WOULDN'T want it all. Why the fuck would you not want to hit your money goals? Why would you not want to finally let money FLOW? Why would you want to keep making it so damn hard on yourself?! Why would you not just let yourself be FREE?!
Sure, but whoever said that ANY of this had to make sense? Did you say that? I know I sure didn't say it, so WHO? I think you'll find no fucking person said it because here's the thing:
The mind, the heart, the soul, YOUR mind, your heart, your soul, it wants what it actually WANTS, and reason ain't got nothin' to do with that.
So – what do you ACTUALLY want, for starters?
Are you owning that truth, first and foremost, when you think about wanting more money or more clients or for things to work better?
Is it what you really and truly want, or is it what you think you need to be wanting –
What you want to be SEEN wanting –
What you've with really got no real actual CONNECTION to wanting, but yet in your limited thinking (be honest!) have somehow decided will set you free –
If you're not being honest about what you want, you're VERY unlikely to get it!
So, that's one thing to think about because maybe plain and simple the reason you're not 'there' yet or that it's not working is because YOU haven't honestly defined THERE and instead you're chasing a false fantasy of something you assume will save you.
I'd think about that for sure!
But here is what else –
What is it you DON'T want, that your mind has perhaps equated with having the things you DO want? If you know what you want –
And it's hand on your HEART what you REALLY want, from alignment and with higher purpose and truth ALL the way through –
And yet you still don't HAVE it –
Either you're not doing the fucking work (possible; I'd even say probably, again let's be HONEST)
Or you're not letting yourself believe it and therefore create it (also highly likely!)
Or –
OR
(And this directly would link into not letting yourself believe it and also not DOING it)
There is some sort of reason to NOT achieve it.
Like:
People might not like you if you do that, become that, create that. (This is true: is that worth not pressing play for??)
It might not work anyway if you really go all in! (This is bullshit: if you really go all in you KNOW it'll work. YOU KNOW THAT, THAT IS WHO YOU ARE!)
You might fall on your face along the way! Or afterwards! Or at any point in time! (Also true: AND that can happen whether or not you're pursuing your dreams, so you might as well fail on the way to your purpose!)
You might GET there and then not be able to STAY there because maybe deep down YOU are actually not worthy of success, not good enough, not pretty enough either and you should just GIVE UP NOW! (Bull-sheeetttttttt. AND you know it.)
So I guess the QUESTION isn't even "do you really want it", because once you establish what you DO in fact really truly madly deeply want the real question you gotta think about and the one which will ultimately make or break you is "do you really want it badly enough to go and fucking get it regardless of the consequences AND regardless of what it takes?"
You can spin it every which way you like but you and I both know that if YOU decide you want something then it IS a done fucking deal.
So if you are in fact FINDING yourself stopped then either you don't really WANT it or you simply need to square up and get to doing the work in spite of your fears, doubts, resistance, uncertainty.
The secret to success, to having it all, is the same one it's always been gorgeous.
Decide what you want.
Decide you WILL not take no for an answer.
DO WHAT IT TAKES NO MATTER WHAT IT TAKES UNTIL IT TAKES.
So, what're you gonna do?
Are you gonna CONTINUE to back down, to not press play, to HIDE from doing the work, all the work, every last bit of work until it works?
OR ARE YOU GONNA GET YOUR ALL DAY EVERY DAY HUSTLE ON LIKE YOU MEAN IT?
Are you gonna continue to let fears and doubts of what other people might think or say stop you, because hey! THEY should certainly get to determine YOUR outcomes, right?!
OR ARE YOU GONNA SAY SCREW THEM AND LIVE YOUR OWN GOD DAMN LIFE LIKE IT'S YOURS?
Are you gonna continue to FLAKE OUT on going all in because wahhh! It might not work anyway! It might not last! I might hurt myself along the way! I might not be good enough!!
OR ARE YOU –
Finally!
GOING TO –
ACT LIKE –
And you know it's NOT a dress rehearsal.
And you know that what you feel inside of you is REAL.
And you're DONE with letting your bullshit be bigger than your dreams.
And it's WORTH LIVING YOUR LIFE LIKE YOU GIVE A FUCK.
The truth is you can have anything you want.
The question is, are you willing to go get it?
The REALITY is:
At some point you're gonna need to prove that.
REMEMBER –
Life is Now. Press Play.
Kat
Don't forget –
Life is Now. Press Play.
Kat x

PS
1:1 INTAKE IS OFFICIALLY OPEN!

🔥
Next Level Empire is officially open for late November intake! 💜
I'm calling in my next intake of driven badass LEADER women who want to work with me 1:1 to FOLLOW SOUL and achieve ALIGNED AF fame, income growth, more.
Yeahhhhhh … this is about unapologetically claiming your place as one who is MEANT to be seen and heard by everyone!!
Next Level Empire baby!
Multi 7-Figure Empire Expansion For Unapologetically Badass & Driven Women Who Are Ready to Be Seen By the WHOLE Damn World
6 weeks.
1:1
You and me
This is for the women who already have a message, an audience, and are making money online and who are now ready to put some damn WHEELS on the thing.
We will be going deeper into message clarity
We WILL be nailing down what you're selling, and how you're selling it, for maximum conversion and flow
We WILL be getting you fully connected to the badass leader within who KNOWS she is meant to run the damn thing
But these things are just the warm-up, because let's face it –
You already message
You already show up
You already sell
You're already ROCKING what you're doing right now
So what you're here for, and what I'm here for with you?
Is to blow the damn thing up.
MAXIMUM reach.
RAPID growth of audience
MASS visibility
MEDIA TAKEOVER
NEXT level leadership status, and being the one who is KNOWN as the Queen
And sales EXPLOSION
I'm taking what I'm doing in my business to CONTINUALLY claim my place at the top, and to take my message to the masses whilst also RAPIDLY growing following and income,
And showing it all to you
Exactly how we do it
What precisely is in place
What we had to have in place for it to work
What we do day to day to elevate fame, income, purpose, ALL of it
And then I'm going to work with you personally to roll it out
Next Level Empire baby:
For the women who were born for more,
And who are done with circling repeatedly around the same damn pond and kidding themselves they're gonna find it there.
Ready, and know it's time? It just might be 

😉

💜
PM me now

for the full overview, and to know if it's for you. x