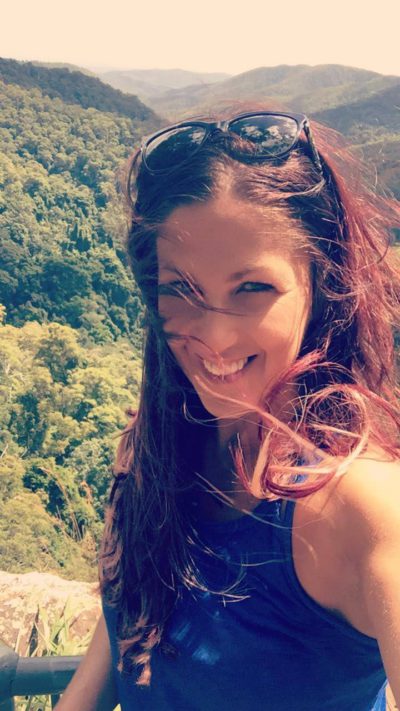 I'm going to tell you the TOP ten ways I've made some pretty sweet dinero online these past 10 years and even break down the 'how' for you, but first I need to get this off my chest in order to feel great about it –
There's a reason I hardly ever write posts like this anymore. You know, the ones where you just straight up teach how to do something and give your readers a really great market-y subject header that you know will get interest.
Not that there's anything WRONG with these sort of posts … in fact I've realised I need to GTF over myself and do more of them as (duh) they're actually of interest to you (I think?!) and also they can HELP you (I know!) and since I LIKE FREAKING HELPING PEOPLE you'd think I'd be less selfish about what I write 🙂
Truth is, I REALLY resist doing posts like this! I KNOW that people want them but I've been long of the mindset that TOO BAD I DON'T WANNA WRITE 'EM ANYMORE. I think it's some kind of post-traumatic flashback to when ALLLLLLL I used to write was 'top 10 ways to this or that' type of stuff. In my early years writing online I was the Queen of straight up HOW blogs and teachings and they were GOOD stuff, but what I did NOT do was give myself permission to write the DEEP stuff.
The messaging.
The unleashing.
The CORE of me, released in words.
In other words – the stuff I write for you every day now
🙂
Back in the days of building my business I was very focused on sharing the surface teachings and message as that's what I thought people wanted to hear. I would on occasion try to let this crazy random stuff from inside of me out, and talk about pressing play, living your dreams, having it all, now, doing what it takes, fuck the world, ETC! But because people weren't looking to me for that reason and because I wasn't OWNING it, it didn't really take.
And so I'd retreat.
When I eventually reached my 'fuck this shit' moment and started REALLY saying, every day, what I wanted to, it was something that blew my business UP. People wanted the truth and I wanted to share it.
And I swore I'd never again hide what was inside of me.
There is nothing I love more than DOWNLOADING like a motherfucker!
But lately I've realised –
Kat!
There's actually no rule that you can't ALSO just teach people how you do shit and how you've done shit 🙂 … you're no longer in danger of hiding your truth and who you really are!!
That ship has kinda sailed 🙂
So. Here we go!!
The Top 10 Ways I've Made Money Online … and HOW You Can Apply 'Em To Your Biz, Today!!!
1) GIVE 'EM WHAT THEY WANT: FREE
Okay. I KINDA sneakily already covered this, didn't I? Did you catch that??? What did I say? My business built because I taught the how. I gave people the strategies, the answers, the '10 ways to do this', the 'how I did that', the 'this is what I do to XXXX' stuff.
People WANT to know the how. You can keep it to yourself and try and just be all deep and transformational and shit orrrrrrrrr … you can tell people how you got to being able to BE so damn deep and awesome.
Trust me: they want to know how. Yes. Even the stuff you think is 'obvious' or basic. In fact ESPECIALLY that stuff!
I built my business to over 35k/month by using 'how' posts, predominantly, to link back to how PRODUCTS, at the $99 and under price point.
2) TELL 'EM THE TRUTH: ON REPEAT
At the same time (and also pretty much as I already noted above!) they DEFINITELY want the truth. The deep stuff. The ranty stuff. The UNLEASHING. The crazy random shit that spews out of your core.
When I started marrying this stuff WITH the first, that's when shit blew up. All of a sudden I wasn't just this guru teaching shit I was this transformational, compelling, slightly scary leader who was saying the shit that THEY WERE THINKING BUT DIDN'T THINK ANYBODY ELSE WAS.
I built my biz from 35k/month to over 100k/month when I started speaking the truth, simply by linking my current typical style of blog posts over to products which still taught the how but now also added new depths of WOW.
3) GIVE 'EM WHAT THEY WANT: PAID
If you're going to teach the how free and 'give them what they want' it kind of stands to reason you should be also SELLING the how. One of the stupidest things I see new entrepreneurs do is try to ONLY sell the deeper transformational shit. Who the hell are you to not let your customer go through the journey of evolution YOU got to go through in order to be ABLE to embody that deep stuff?!
Let them crawl before you demand they run a freakin' adventure race …
And also:
They simply won't buy the deep stuff if you're not first helping them solve their surface needs.
I made over 200k in 2011 selling a "Look Great Naked" Bikini Body Bootcamp for $99 which gave the SURFACE RESULTS AND HOW but yet also taught what I REALLY wanted to teach, around mindset, self love, emotional eating stuff, etc.
4) SELL LOW-END LIKE NOBODY'S BUSINESS
Watch this: https://www.facebook.com/kat.loterzo.1/videos/766427646859975/
Short version: you can build a multi-million dollar empire by selling low-end and recurring low-end products and offers, serving in a BIG way, and watching as people automatically elevate THEMSELVES through your offers and even reach out to ASK you how to pay high end.
I've made millions of dollars online selling REALLY low end products and offers and then over-delivering beyond expectations. Speaking of which –
5) ALWAYS OVER PROMISE AND OVER OVER DELIVER
People who follow me and buy from me tend to then KEEP following me and buying from me for years. Program after program after program. I've had some people who've been buying from me online the entire 10 years, transitioning from my fitness products to business to success. It's not uncommon for people to buy without even READING the sales page, either!
Why?
Because I blow their freaking socks off at the low end, and just keep going.
My business makes multiple hundred k per MONTH, and over 80% of that is from low-end ticket sales, often with payments under $100. Also it FEELS good to deliver such epic service for a low $ fee! I like it! That's as good a reason as any 🙂
6) GENUINELY ENJOY TALKING TO YOUR PEEPS
This is HUGE. And it sounds kind of obvious, don't you think? Yet SO many entrepreneurs seem to not enjoy talking to their tribe … or maybe FORGET that they would actually enjoy it? Or else feel like it's not a good use of time or something, I don't know!! But I do know this:
TALKING to your clients and your free community is the best market research ever … is actually SUPER fun if you let it be … and, oh, by the way – PEOPLE WILL BUY MORE FROM YOU IF THE KNOW YOU LIKE YOU AND TRUST YOU.
Kinda hard to know like or trust you if you don't hang out with 'em, you know?!
Seriously. One of the best uses of your time is talking to the people you want to help.
I know!! Revolutionary.
7) SELL THE NEXT THING AS SOON AS THE LAST THING IS DONE
Okay this – just DO it, okay. Running a launch, successfully or no, does not then mean you get to kick back and take it easy (or, bask in resistance!). Launching, selling, hustling, should be part of your EVERY day activity. That's what I believe and it's how I've always done it. I also choose to believe that launching and selling is fun and EASY, not a big deal. It's just something to do every day!
And if you want to be making MONEY, on repeat, it stands to reason you needa be asking for it more. I know for SURE I'd be making less than half of what I do now if I hadn't had the habit for YEARS now of selling without pause.
Why take a day off from something that benefits you and your clients?! It makes no sense and also you lose MOMENTUM.
Momentum rocks! Don't lose it!
8) LAUNCH FIRST, CREATE LATER
NEVER create something you haven't first sold. What if it doesn't sell? What if you end up changing it? What if you NEVER FUCKING SELL IT because your perfectionist streak never gets around to creating it!!
Also – your content will be more TAILORED for your people if you create it as you go and respond to their needs along the way.
Jump off the cliff baby.
Put yourself in a situation where you then HAVE to create and deliver it.
9) APPOINT YOURSELF ALREADY SUCCESSFUL AND FAMOUS
Look. I know that you don't yet feel good enough, worthy, and maybe you wonder why people would want to buy from you and you look forward to the day when everybody knows how kickass you are and wants to buy all your stuff, but you want to know how to GET to that day?
Act like it's already here.
That's what I did. Seriously. I just appointed myself 🙂
10) TREAT IT LIKE IT'S YOUR MOTHERFUCKING JOB
Plain and simple baby –
Write out your job description of what you KNOW you need to be doing each day in your business. AND THEN FUCKING DO IT.
HONESTLY!
You won't get paid if you don't do your job!! Same as anybody, duh.
11) THERE'S ALWAYS ANOTHER LAYER TO ADD OR SELL
I add 20-50% of extra income to all of my offers simply by offering an upsell.
"Want fries with that? Want MORE fries? How 'bout a thickshake?"
Why yes I do.
Say many of them.
OFFER THEM MORE WAYS TO HELP THEM!
Do it 🙂
12) AUTOMATE THE FUCK OUT OF YOUR BEST SELLING OFFERS
THIS is one of the silliest things I did for YEARS in my biz. Meaning – I did NOT do it! I left millions sitting on the table, I'd say, by simply not automating my best-selling offers as I went.
Now … when something works like gangbusters, we add it to the automated email sequence for new subscribers.
Voila – more money. More people helped.
13) GIVE A POWERFUL REASON TO SAY 'YES' NOW
Finally. And ALWAYS. Give people a HELL YES NO BRAINER reason to say yes NOW! By the way … having a great product is NOT that. That's a given.
Wanna see the best ever example? It's coming.
Oh, and 13 points not 10? Told you I always over over deliver 🙂
So let's cut to the chase – THIS IS WHEN I ASK YOU TO BUY FROM ME. At a crazy low ridiculous did I say CRAZY low price point!
Only buy if you want to make more money, faster, and completely on your terms mind you!!
Wanna know exactly how to implement all of this into YOUR biz, with full access to me AND my team on the 'how' as well as SO MUCH OTHER COOL STUFF I CAN'T EVEN SAY?
Read below 🙂
And remember:
Life is Now. Press Play.
Kat
Don't forget –
Life is Now. Press Play.
Kat x

PS
Ready to lock in the actual freakin' target of being that next level you with your MONEY??
This is the most powerful thing I have EVER created for you on this topic. One time only all new live, 6 weeks with me. There are literally only a handful of people on the face of the planet who have created the financial reality that I have from SOUL, and by saying a big 'fuck you' to all the rules. Not only that, but also consistently HELD it, for years. And NOBODY who also understands the energetics and quantum side of it in the way that I do, and can teach it in a way that IMMEDIATELY makes sense, and is absorbed into your being.
Work with me and the switch WILL flick for you, that's just how it is.
And now, for the first time ever, and ONE time live only, I'm gonna teach you all of it.
The practical.
The mindset.
The recoding of beliefs, patterns, conditioning.
AND the energetics.
This changes everything.
ALIGNING TO YOUR NEW MONEY NORMAL!
6 Weeks with Self-Made Multi-Millionaire Katrina Ruth to Completely Rewire Your Money Beliefs, and Uplevel Your Financial Reality, Now!