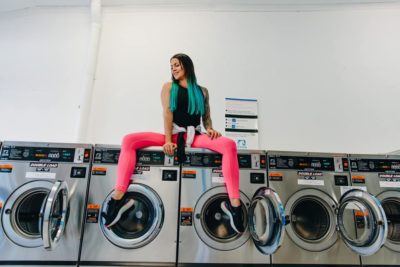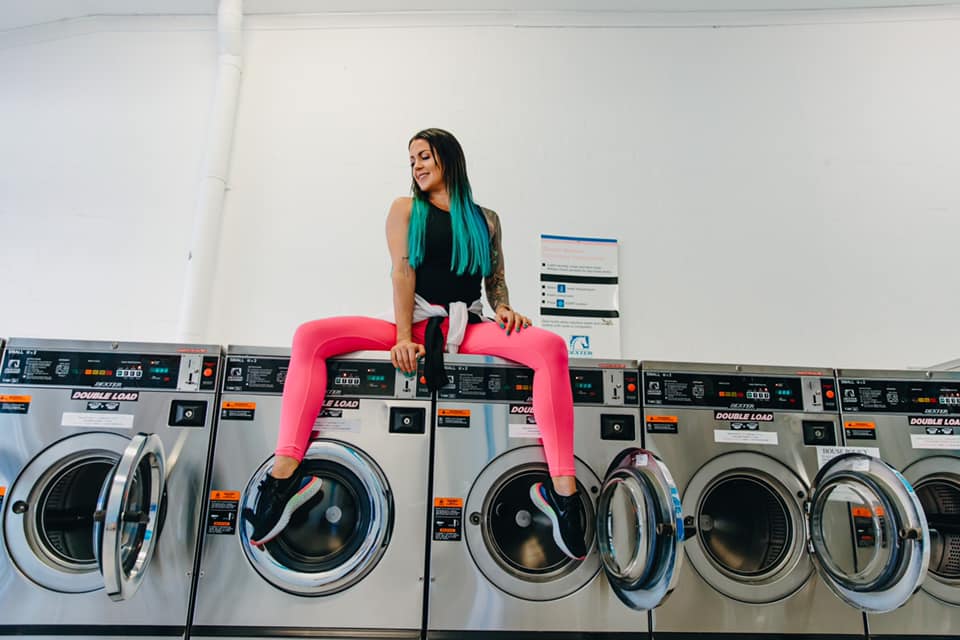 If you were truly unavailable NOT to win, you'd understand that the fact you're not really feeling it, not quite sure, got some sort of annoying AF disconnect going on, and just can't seem to get clicked in and EXCITED about it all?
Has nothin' to do with nothin'.
The person within you who is unavailable NOT to win gets that she can do the work whether or not she's feeling it.
That she can TOTALLY turn the whole energy / flow / money thang around in a few days, in an instant, really, and that that could happen anytime … anytime except for the times when she's not showing up, that is, so hello – better show up!
She gets that knowing which action to take is not a FEELING, and something you WAIT for, but instead it's just a choice, an intention, an affirmation you then DECIDE to follow through on … yep that absolutely might mean just making it up, flying blind, having NO clue whether the action you're taking is the one which is gonna get you ANYWHERE, but at least you're in motion.
And most of all she gets that if she doesn't trust in the process and then EMBARK UPON SAID PROCESS, everything inside of her is going to DWINDLE AND DIE.
Here's the thing, yeah?
You think, maybe even right now as you read this, 'yes Kat, I get it, I'm ready to take action and to trust in the process, but I just gotta figure out what that process IS right? Can't very well trust in a process I don't know / haven't got!' #haha
Hahahahahah so funny, NO.
No girl, no.
The PROCESS to trust in is the one of showing up.
'Showing up and doing WHAT though? What if I don't know what to do, I don't have clarity! I don't even quite know what my vision is!'.
Showing up.
Period.
Without clarity.
Without needing to know the whole damn vision, or indeed any part of it other than what you've been shown, however small or wispy that may be.
Showing up without knowing what to do.
And without knowing remotely what to do after the first thing you do which you don't yet know what it is.
'BUT WHAT DO I DO WHEN I SHOW UP?'
How the hell should I know; do I look like your higher self? You just show up! You be in the damn void for as long as is necessary, but you GET your ass in that void, because guess what?
Nature abhors a vacuum. So when you create a space, say, by putting aside daily time, energy, emotion, YOU-ness, to sit in the void and open up to being directed on the 'how' in order to move forward in a particular area –
That space will sooner or later, and usually sooner, be filled.
You will literally be shown what to do.
You will figure out-eth your shit-eth.
You will learn things.
You will make teeny-tiny scaredy-cat little movements. You will fall and flail. You will do all manner of bizarre stuff which you'll later look back on and laugh or cry at; that you could have thought THAT might be the way.
People will then look to you, and ask how you know so much, wonder at how great you are, be inspired by your genius, and ask for your 'process' so they can model it and create similar results.
And you might want to teach them certain process-y things which have worked for you, and which you've figured out, and which you believe in, but the main one you will want them to understand is you JUST –
Have to show up.
And they will say 'okay, but HOW, and what do I DO when I show up?!'
And you will WEEP and WAIL and GNASH YOUR TEETH at their folly. Well, not really, you'll just roll your eyes a little maybe and tell 'em again and then you'll get on with doing the damn thing of being UNAVAILABLE NOT TO WIN.
Aka – continuing to show up in the void that will become YOUR next level, and which, as per all the levels before it, you still don't know the detail or of yet!
Guess what else?
Don't show up? Don't make space? Don't create a void and then sit in it, in EVERY area of your life in which you wish to win?
Then NONE of the above will happen, NO learning or growth or figuring out will ensue, you have proven you are in fact FULLY available not to win, and the empire which you can frustratingly sense but not yet see the details or the how of will NEVER EVER COME TO LIFE.
Stop BULLSHITTING yourself that the reason you're not in the thick of building that empire, of building your dream LIFE, is because there's something you need to get clear on first, feel more lit up about first, connect in to first!
No!
You're either available to NEVER bring what's in you to life, or you're unavailable NOT to win which means you understand that you have no CHOICE but to do the damn work every day and that what you FEEL … KNOW … are READY for … is COMPLETELY by the by.
And always was.
If you were unavailable not to win, plain and simple, a review of your EVERY day would reveal that you make space for each and every area you are committed to winning in.
That you then BE in that space.
And bit by bit you allow said space to be filled, as you find your way.
The myth perpetuated by those who are committed to never being the damn thing is that you have to know the way in order to embark upon it.
But for those of us who actually refuse to have our lives be squandered, who see even the FAINTEST whisper of what could be and then latch onto it and decide we WILL bring it, and so much more, to life, it's pretty simple.
We find the path by setting forth on the path.
We start where we can.
With what we can see.
With what is available to us right now, however little or even 'nothing' that may be.
FULLY aware that we may be setting out on what will ultimately reveal itself to be COMPLETELY off base.
Fully aware that if we desire to bring what's in us to life, then we have no choice but to start anyway.
In the end, it's VERY black and white:
You're either unavailable not to win.
Or, well, really –
Did you ever even exist at all?
Don't forget –
Life is Now. Press Play.
Kat x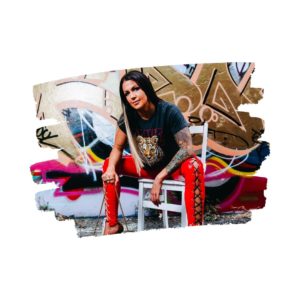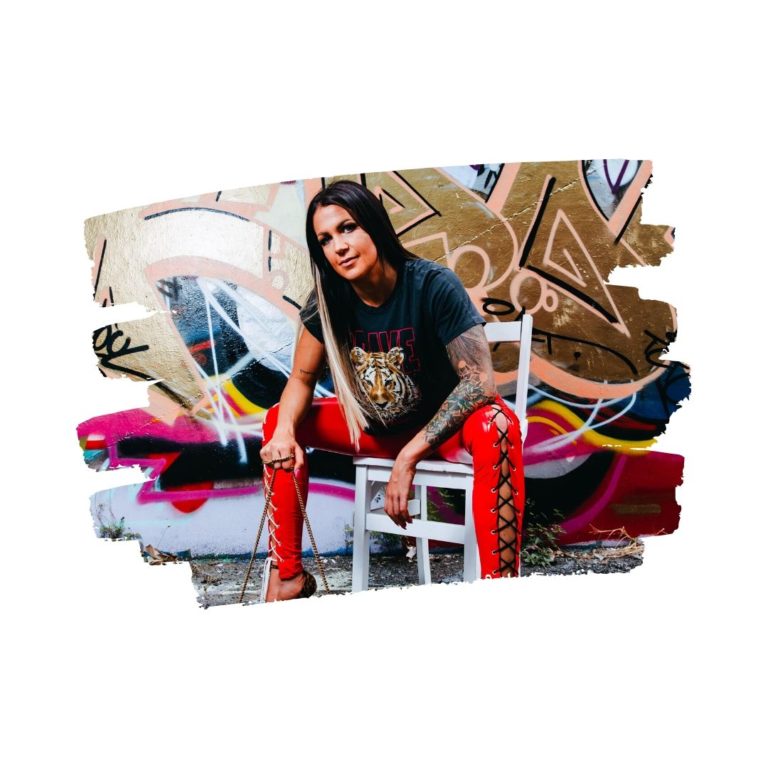 P.S.
I've been doing 100k months (and 4x+ that) since December 2014. I have mentored numerous badass peeps as they crossed that milestone. Now, for the first time ever, I'm taking you into the thought processes, patterns and also showing-up-edness of peeps who do THAT, while simultaneously teaching you how to access, activate and act from the deepest and truest blueprint of YOU.
My brand new digital course, The 100k Per Month Formula is HERE!
Are you sick of trying to teach and shift everyone else on how to expand their mindset and capacity to receive, and wondering where the person is who is going to hold THAT level of space for YOU?
Are you so.freaking.done with EVER having to tell yourself that the next level you're looking for requires you to do a, b or c that you don't wanna do, would rather claw your eyeballs out than do, thank you very much, and deep down don't believe you have to do?
DO YOU NEED SOME KAT IN YOUR LIFE TO KICK YOUR BUTT WITH ALIGNMENT AND LOVE AND MAYBE SOME BONUS BOOTY SLAPS TO WHERE IT'S MEANT TO BE?
The 100k Per Month Formula 

💃

💸

🔥
Registrations are off to a ROARING start already. And no small wonder, when you see all that we're doing.
10 modules + one extra (stealth!) one.
3 killer bonuses (including 2 entire new courses)
All new live course, starting June 8.
For the Entrepreneurs Who Were Always Gonna Run the Damn Thing.
You and me and a group of like-minded revolutionary leaders who specifically desire THAT money goal (and beyond) and know that they know that they know that it's where they should be.
Who are willing to do what it takes,
no matter what it takes,
until it takes,
AND THEN KEEP GOING.
To get there.
With integrity and soul and badass truth and BELLS on.
https://thekatrinaruthshow.com/100kpermonthformula
Check out the bonuses! 🔥
>>> Soulmate support $199 bonus.
A course I'm going to create alongside this one, and sell separately for a full $199, is on building a soulmate team. You will see me launch this at some point in the next month or so. You get this entire course FREE as a bonus with the 100k Per Month Formula!
>>> Mindset of a 100k Per Month and Beyond Entrepreneur –
I'm creating 30 days of journal prompts and mini asskickin' messages for you that go into the mindset of a 100k per month (and beyond) entrepreneur, in order to drop you deeper and deeper into being that person as we go. This is based on what I have observed in myself as well as the MANY badasses on and offline who I have coached who make this sort of money. This bonus could and likely will be sold separately for $199 as a home-study course!
>>> Q&A bonus!
My Q&As are famous for being one of the ways the GREATEST gold and magic comes out from me! You will have live access (and / or replay access) to two Q&A only sessions recorded JUST for 100k Per Month Formula students, and you'll be able to ask or submit your questions on these!
>>> Pay in full bonus!
Claim your place with the upfront payment choice (regular, VIP, or Super VIP) and receive an exclusive and UNAVAILABLE FOR SALE 'Fuck the How' Katrina Ruth graffiti T. Hot off the press, and just for you!
Everything you need to know and feel + your place here! https://thekatrinaruthshow.com/100kpermonthformula