How I Made Over Half a Million Dollars From Ecourses ... and How I Can Help You Do The Same!

I want to tell you how you can make REAL money online, doing what you love.
I first started making 'serious' money online in 2012. I'd been online since '07 and having a crack since '09, but it wasn't until January 2012 that I saw the light. I released an Eating Plan which did 5k in 3 days (completely unexpected) and all of a sudden my ass-kickin' action-taking adrenaline fueled brain went into overdrive. I had so many ideas pumping through my head that I had no WAY of implementing them all. But I knew I would anyway - that's how us go-getters fly, after all, right?!
As the year went on I did pretty well - I added a Training Plan to match the eating plan mid-year, and that did about 10k which was nice but I'd been aiming for 40k. Still, things were building as I gradually added more and more smaller ebooks to my stable. It was pretty hard slog though - ebooks and mini courses are quite time consuming to create.
But do you want to know where the magic REALLY happened?
It was when I went live with my Look Great Naked Bootcamp in October of that year.
I don't know why I didn't think of it sooner, but when I did I KNEW that I had to bring this product to market. I surveyed my audience, got great feedback, and was good to go, so I pumped out a sales page, wrote up some fairly excitable sales emails, and threw it out their into the world, hoping for 20, maybe 30 sign ups.
I had over 100 sign ups in that first launch.
The Look Great Naked Bootcamp made me over 70k in its first 6 months.
It still makes me money to this day, even though I haven't created anything new for it in over 18 months.
And in my business as a whole since then? I've made over half a million dollars selling ecourses.
So I guess you could say I love ecourses :) and I guess you could also say I know what I'm doing!
But here's my secret -
The FIRST ecourse I ran was actually before the Look Great Naked Bootcamp, and it made a grand total of 8k. TOTAL to this day. (I know it's still great for a first ecourse but you get my point given the above stats) It was a freaking awesome program from a content point of view, and the girls who did it LOVED it. So what was the difference?
I didn't understand how to drive masses of targeted traffic to that sales page nor did I understand how to effectively sell and market it.
By the time I'd launched the Look Great Naked Bootcamp I had started to learn about that stuff. And between then and now I have spent over $200,000 to learn from the best in the world on sales, marketing, lead generation, building a cult following, and more.
You might have also noticed how well my recent Rich Chick Mastermind launch has been going. This is not luck or chance. It's a mixture of passion and doing what I love, but you know what? I absolutely had that in spades with that first program that 'flopped'. So yeah, it's passion and doing what I love mixed with up-to-the-minute sales and marketing strategy.
I know exactly who I am working to attract, I know exactly HOW to attract them, and I know exactly how to turn those potential customers (you!) into paying customers who are not only happy to pay but also freaking EXCITED because of the extreme value I'm giving in return.
This didn't happen by accident.
I didn't get lucky.
It's cost me 7 years of damn intense and at times extremely confronting warfare online. 
And over 200k in coaching to learn from the best in the world.
And it's been worth every cent, and every minute.
But I wouldn't want you to have to take 7 years or spend 200k to learn what I know - and you don't have to.
In my elite business mastermind program Fearless Wealthy Woman I give you the exact strategies and tools I took 7 years to perfect and spent over 200k to learn. And I give it to you in an (intensive!) 8 week period and for much less than 10% of what I paid. The exact stuff name, no holds barred and with the addition of my having tried and tested it, and culled it down to what works.
Right now, I have limited places left for my next round of Fearless Wealthy Woman.
We start soon.

It's an 8-week immersion program where you will work with me personally to:
Get crystal clear on who you are and who you want to work with (think: how to build your own cult following like I have, where people cannot WAIT to read your next email and buy your next thing)
Fully plan out and create your signature ecourse or membership program
Generate low-cost targeted leads (a TON of 'em) to your business (the cult!)
Market the heck out of that ecourse and your biz and brand as a whole
And sell the darn thing too
I'll also help you set up your product/program funnel, your communication channels, your website and more.
But most importantly I'll work with you personally to create, market and SELL your ecourse or membership program, using the exact same strategies that have helped me make over half a million in the last few years.
Fearless Wealthy Woman is 8 weeks to DONE in the above area, and you will have me there helping you to tailor your program and your sales and marketing processes. You'll have 1:1 support from me to personally review every step of what you're creating and help you actually set up your funnels and any part of the process you need.
And I will force you to get it DONE and SOLD within 8 weeks, as well as set up every other aspect of your business.
It's the fast track of the fast track!
Here's the catch -
You have to be willing to work your BUTT off. I need at least 7-10 hours a week from you and I need you to be able to give it your all.
Also Fearless Wealthy Woman is NOT a cheap program. I'm literally giving you the exact stuff I've paid over 200k to learn (with lifetime access as a VIP client) plus I'm giving you my personal time and input into your biz, in every area. Anything you want me to review, give feedback on, tweak - I'll do it.
That stuff doesn't come cheap.
But I can tell you this much - if you do the work, your return on investment is going to be 10, 20, God 50 or 100x what you pay; heck probably 1000x what you pay assuming you're in this for the long haul.
I have Fearless Wealthy Woman clients who've had their first 10k month within 4 months of working with me.
Others who've been able to quit their full time jobs in under 6 months of working with me, 'cause they're now full time online.
One of my clients (actually there's 2 of them; a partnership) have done over 10k with their first program, and they started with me with NO online presence.
I've had MANY of my clients have 1, 2, even 3k+ DAYS in their business. Here's what Serena had to say: 
Thanks for your unique and direct take on what REALLY works in the overwhelming world of online marketing and social media!
"I first met Kat through an entrepreneurial women's network called B-School and started loving to read her blogs and learn about her journey that she took to create the freedom and success as a fellow female online entrepreneur.
I was blown away by her results and passion and totally had to book a free consult with her to hear more! And I'm so glad I did! What I really love and admire about Kat is that she has a rare gift of being able to be so totally driven and honest and truthful in her coaching style and call it as it is, as well as having a huge heart and real care for her students.
She has a really unique and direct take on what REALLY works in the overwhelming world of online marketing and social media and took us behind the scenes of exactly HOW she creates her results. For me, the biggest thing what I really gained from working with Kat was real clarity for my dream client and how to 'talk' to her, I realised so clearly the direction that my business needs to take! You will learn SO MUCH and I'm in the process of implementing all the steps to launch my first online program in 2014 that my dream clients will love!"
Serena Sandstrom
And here's what Leigh-Ann had to say!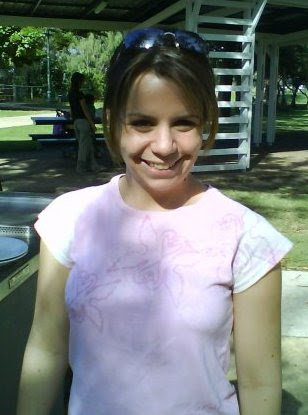 "I loved Fearless Wealthy Woman on so many levels, it pushed me out of my comfort zone, made me grow (a lot!) and opened my eyes to what is possible in the online world of business - not only that, but how to get there step by step.
At the time of starting FWW I was drowning in my existing fitness business and at the same time searching to create something more and provide more value to the people I served. FWW gave me all the tools to do that both online but also face to face.


Not only did I get up and running online
but, I also applied my FWW tools to my existing business, made a kick ass sales pages and ran a live bootcamp with my fitness clients resulting
in over 3K worth of sales
in just short of 3 weeks prior to kicking off the bootcamp.


Kat's approach is unique, personal and 100% real. Her support is ongoing and I am ever grateful
for all that I have learnt and experienced through her so far, and continue to.
My system works - but only if YOU do the work.
Without fail all who have showed up and done the work in FWW have spoken of the tremendous value of the program, the support, the fact that they know they can come back to me anytime and the tremendous confidence and self belief they've gained from working with me.
If you're feeling that excited tug right now that tells you this is something you should consider, then just maybe this is for you.
As I said - NOT CHEAP. But AWESOME return if you do the work!
I will help you to get it all done, dusted and SOLD within 8 weeks.
So if you want the fast track of the fast track, and you are ready, willing and ABLE to invest financially in yourself right now as well as to invest the time, energy and EMOTION this is going to require, then click the big button below.

Remember -

Life is Now. Press Play.
Kat x
If You Are Ready to Invest Time and Money and to do the WORK To Create the Business & Life of Your Dreams Then Apply Now for a Complimentary Call to See If This Is Right For You!