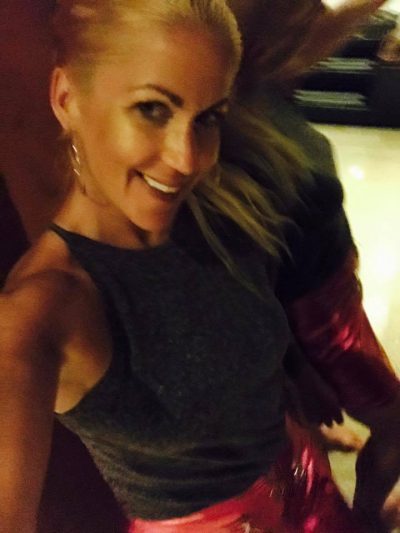 Purpose
WHAT IF YOU JUST FUCKING DECIDED … RELEASED THE HOW … AND SHOWED UP LIKE IT WAS DONE?
I've been journaling on manifestation, on the amazing and epic things I have manifested, and doing kind of like a 'recon', I guess, into how I've done that.
I know it's funny I just wrote that, when the title of this blog includes releasing the how, but there's how –
And then there's how.
Which I'll explain.
Anyway, I was journaling.
And I had a problem.
It's been bugging me for weeks … even months.
It's caused STAGNATION, because mostly, how I have dealt with said problem, is by not.
I've ignored it.
Put it aside.
Decided it wasn't urgent, and I didn't have to.
And, conveniently used the end of the year as a get out of jail card.
"I'll deal with it then"
Problem with using a timeframe as a get out of jail card, is that said timeframe tends to roll the fuck around at some point.
Annoying.
But true.
Well, the end of the year came.
And it went.
I had other things to focus on instead.
Sorry –
Can't look at that right now!

Eventually, it got to the point where I HAD to actually figure this shit out. My team had been postponing things for long enough. It was time to give them an answer.
Eventually is right now … like, on the current flight I'm sitting on. lol.
So, I did what I had to fucking do, didn't I?! I opened my computer to dive into my thoughts and make a DECISION, got side-tracked writing a little love note to a man, which I may or may not send, and then decided I needed a nap.
I did need a nap! I had the WORST sleep last night, sleep demons were beating me WAY up, and I dreamt that 3 of the people I loved most died.
It was full on.
WHEN KAT NEEDS A NAP SHE GETS A NAP.
Problem-solving had to wait…. again.
Two hours later, I woke up, sat up rather like the Dormouse, all at once, and half frightened the steward who was passing by, asking for a Cab Merlot when he thought I was passed out and snoring.
I grabbed my laptop.
ACTION time!
Somehow ended up writing a full analysis of a time when I needed 114k in 2 days and had ZERO fucking clue of how that could possibly happen, but yet did it.
I'll definitely share about THAT soon, actually it's the exact sort of foundational 'how to manifest like a motherfucker' stuff I'm going to share in my 300k in 5 Days case study this coming week. More on that below!
So, that was IMPORTANT to work out. I love looking at that sort of thing! How did I just create an EPIC result, from TOTAL flow, when it was COMPLETELY not on the cards?!
Super cool to analyse, and more deeply understand what I already know about manifestation.
Still wasn't me addressing said problem though!
So, I decided to sternly pose myself the question at hand –
Enough was enough already!!
"What do I actually want to happen with XXX?"
Just so you know, XXX is something entirely related to my business.
My mind spat out the following:
"An incredible hot, fun, funny, SUPER sexy and successful TALL man appears in my life. He desires me sexually and in all the ways, and he shows it no apology. He is available, he is on the Gold Coast, this happens fast, he tells me straight up what he wants and he makes it happen. We connect instantly and DEEPLY, in multiple ways. He is amazing … and a total King. He treats me like a goddess and a Queen. We also have insane amounts of FUN together. So much! He meets the kids and is great with the kids, as well. This all happens this week. 0 to 100!
IT IS POSSIBLE
I know it may not happen
I have asked and stated
I now get to show up from flow, in all the ways
OMG!!
Back on point!! XXXX!
fast forward fast forward fast forward
what is the outcome I desire
so
what do I want then?
I DON'T KNOW!
but there's always an answer
what is it
ok.
alright
XXXX! Really now!"
I then followed this on, randomly, with the following statement:
"I CAN'T WAIT TO SEE REGAN!"
(I'm seeing her in LA in a few weeks … we haven't seen each other for ages … it is going to be a LOVE AND MARTINI FEST EXTRAODINAIRE. Stay tuned for THAT!)
BUT –
None of these statements, while powerful and also verrrrrryyy manifest-y (ask for the things!) –
Really had any fucking thing to do with what I was meant to be figuring out!
Grr!
Finally I wrote –
"Even though I feel like I don't know what the answer is, if I DID know, it would be – "
This is a technique I ask my clients to use often, when stuck. Your SUB-conscious mind always knows. This way of asking helps to clear the bullshit.
And, it helped a little bit for me … I had to ask it a few times … but it still did NOT feel like I knew. I identified what I did NOT want, which was helpful. But I couldn't see what I DID want.
Some things were coming up which I noticed did NOT feel good … fears … basically underlying reasons for why I'd been stagnant in this area.
Why couldn't I figure this out?!
ugh
ugh
ugh
!
And finally, something just clicked –
I wrote:
"What if —— (shit relevant to outcomes I want relevant to XXX) and it got to ONLY feel amazing?
What if I just detached from the how and DECIDED …
What if gave my FLOW energy and just trusted and knew …

What if I also decided … (other thing I just want DONE) …
Yes.
This is the answer."
And suddenly I realised, that all of the evading I'd been doing, well, maybe not the past few months, but certainly on this flight, was part of it, and perfect, and needed.
I needed the nap … like, for real though, I passed out INSTANTLY when I put my beats and eye mask (purple!) on … and just before I did, I set an intention:
– The answer will be shown to me.
I also needed to randomly dive into analysing some of my best manifestation stuff, and reminding myself of JUST HOW FUCKING POWERFUL I AM, and that ANYTHING can be created simply by DECIDING it, even if you don't believe it WILL happen, you know it is POSSIBLE, and so you state it as done, then surrender the HOW, and get back to flow.
Anything!
I needed even to test out that by writing a man manifestation statement …
Reminding myself that if I just ask clearly for what I want, and put it out there OF COURSE IT CAN HAPPEN.
And the Regan thing was just 'cause I looked at my wrist, where every day I wear my Louis Vuitton bracelet which she gave me, and it made me think of her which got me excited, as only girls can about soul sister catch ups 
🙂
When I was diving into the 'how' of the 114k in 2 days thing, and also at the same time thinking about the 300k in 5 Days Case Study Workshop I'm running this week, the shortlist 'reminder' I wrote down was this:
– decide exactly what I desire and require
– be specific
– write it down as though DONE
– I must believe it's possible
– and surrender that it may not happen though
– then show up from FLOW
– and also being honest with myself / accountable what I know I need to be doing
You know, I think that no matter how far down the success pathway we go, we can never be too often reminded of what it actually takes to receive.
So today, this is me reminding me AND you –
Just fucking ask.
Surrender the how.
And then show the fuck up for the now.
How would that look for you?
Remember –
Life is Now. Press Play.
Kat
Life is Now. Press Play.
Kat x

PS
I want to help you to build a business you LOVE, and that meets your every want and desire, in a real and true way, whilst also resulting in you making a LOT of money, fast, and impacting a lot of people, also fast, in the way you know you were born for!
My most transformative 1:1 intensive EVER … shifting people into EPIC income and success since 2016 is back, for the first time in 2019! I'm so excited to bring this signature transformative work back!
Rich Hot Empire!
Work With Me for 6-Weeks Personally to Grow Your Perfect Cult Tribe, Create and Launch Your Low-High End EMPIRE, and Set Up Multiple Recurring Income Streams to Take You to Multiple 7-Figures and Beyond, Doing What You Love!
This round is even more special as I will be re-recording all original content, with you there live with me and alongside me AND you will also receive all original content; the exact trainings which has made this program my most successful ever, with clients repeatedly saying they achieved more in 6 weeks with me than they had in 2 YEARS beforehand! This work is for entrepreneurs at ANY starting point, as it's about who you are as a person not where you're at. I've had clients anywhere from total start-up, to already doing 500k+ / year go through Rich Hot Empire and all who have done this work have gone to a level of income as well as alignment and FLOW which they couldn't previously even imagine!
6-week personalised intensive high level mastermind
Weekly group training and support; multi-media training: visual + audio
'Done for You' Templates and Step-by-Step Worksheets
Personalised 1:1 coaching included, plus DAILY unlimited 1:1 access
My personal hand on your business success
Weekly group coaching call and hotseat with my other private clients
24/7 mastermind forum, networking and support
Very limited spaces
Results guaranteed
Not for everyone
STARTS THIS MONTH!
I'm so excited to do this work with a small group of badasses who are willing to SHOW UP FOR THEIR SOUL no matter what. To walk away from all that is not serving, not actually working, not FILLING you. And to all yourself to bring your truest desires to life. If that's you, or you've felt the call to work with me at this level, PM me now. Bonuses and fast action-taker investments apply to all successful applicants, but for the first 5 to say yes there is a very special $2000+ bonus specific around Soul Shifts & Money Makin', and which, in and of itself even before we begin RHE will have shit changing for you FAST.
Apply via PM only. I can't wait to speak with you!
PPS
HAVE YOU JOINED PURPOSE PASSION FLOW ACADEMY?
My 'Going Fully Quantum' training will break down ALL of what we've discussed today, and teach you the finer details and finesse of it, as well as exactly what needs to be true for you to APPLY it, not only into the practical actions you need to create THAT money flow and THOSE results, but also in terms of ALL the energetics of it, especially the 'being and non-being' around dropping in to superflow so you can be shown, create, receive, AND of course the being around not being one of those people who just can't seem to choose faith and are ruled by fear. We'll also talk about creating and integrating the exact wording, beliefs, emotions, energies YOU need for all of this to switch effortlessly for you, as you've always known it would.
In other words: EVERYTHING you need to know to go fully quantum, and double your income in 30 days or less, or whatever else you choose!
Where will you find this training?
Why, it's one of the very first training in 'Remembering Who You Always Were', which. is our June intensive for Purpose Passion Flow Academy, my SUPER low-cost monthly membership mastermind!
And this training?
Will change your freaking reality. Well – it will REMEMBER it.
It's all available to you gorgeous.
You know this already.,In the quantum it is DONE. And in Purpose Passion Flow Academy, and especially our June intensive 'Remembering Who You Always Were'? We gon' done do it.