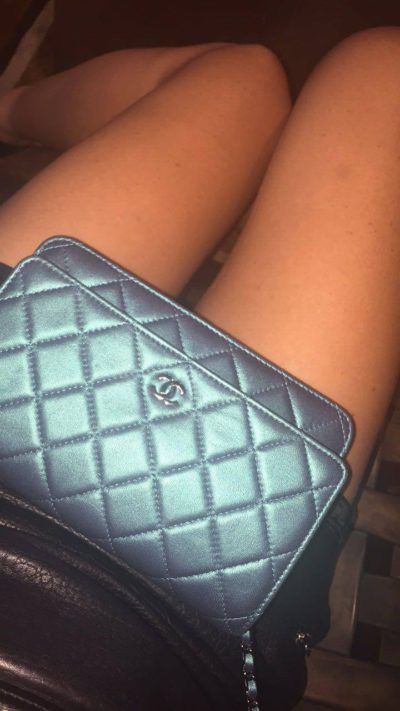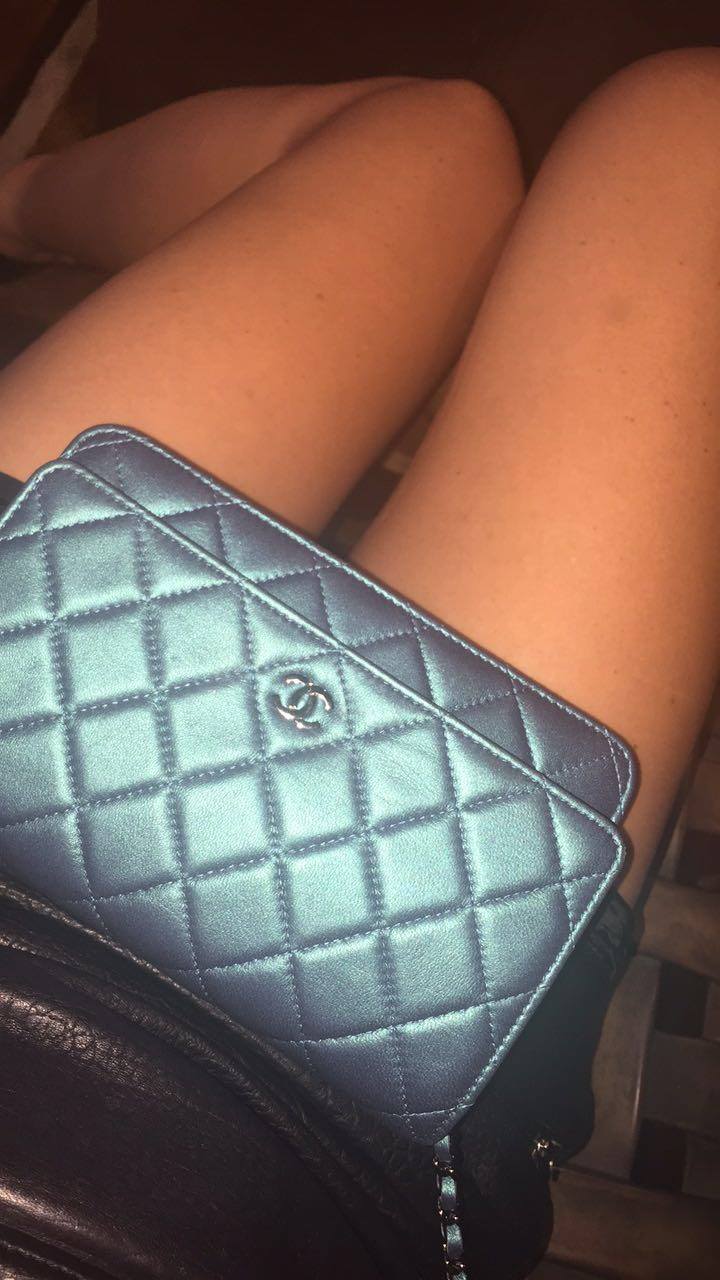 I used to be scared I'd never escape my money drama, that I'd see out my days still in debt, always two steps forward and two point five back, continually trying to put on a brave face and a show and yet behind the scenes FALLING –
The fuck –
Apart.
For as long as I lived in fear, in terror, in drama, in holding on OH! so tightly to that need that please that DESPERATION to one day be able to BREATHE I remained –
Stuck in fear.
Stuck in lack.
SWIMMING in scarcity and the knowledge I felt to be true at the time that no matter HOW damn hard I tried I would never –
Ever –
Escape.
Wanna know something weird? I damn well PROVED my deepest fears and scary awful beliefs, over and over and over AGAIN.
Not so weird after all I guess …
With my body, many years ago, when I first became truly fitness obsessed, and I was competing quite a lot, and surrounded by fitness models and bodybuilders with a good dozen eating disorders between every half dozen of 'em, I became, shall we say, SCARED of not being super lean and hot.
I'd never felt good enough my whole life anyway, and finally, FINALLY, I'd found a way to be able to feel hot and cool and I'd be damned if I was going to let it slip!
I struggled.
I went to CRAZY lengths to get and maintain the body I thought I had to have … dodgy injections in my friends living room with closed curtains included. Hey, he was a cop; he knew what he was doing! lol.
And I developed, through that period, sometime before or after, I'm not sure, bulimia as well as the *need* to have to do up to 6 hours a day of training in order to feel SAFE, and OKAY, and WORTHY.
Fucked up?
OBVIOUSLY, and I was vaguely and sometimes consciously aware of that, but it was JUST HOW IT HAD TO BE, right? I didn't know how to even POSSIBLY get the body I want without serious restriction and sabotaging behaviours, and all day every day all I worried about was whether I was GOOD enough aka whether I LOOKED as I should.
The crazy thing was … no matter how hard I trained or dieted or whatever … I never got the body I wanted.
Sure, I was lean enough, I looked the part, I even won Miss Sportsmodel Melbourne and came 6th in a national Musclemania bikini comp (6th! wtf! still 😉) … but I wasn't HAPPY.
I didn't feel good about how I looked, either.
And really, the end goal was always to FEEL hot / happy etc, not to be told I LOOK the part, even though that was nice.
And I used to wonder –
"When will I ever get there? When will it ever WORK? When can I ever BREATHE?"
But I continued to perpetuate my own limiting beliefs that it HAD to be hard, it HAD to be this way, there WAS no choice, and this is just how it IS, and weirdly –
Or not?
– that continued to be my EXPERIENCE.
Struggle.
And pain.
And SHAME, the SHAME. Perhaps you know it?
And 'looking the part' from the outside looking in.
And falling –
The fuck –
All OVER the place from the inside looking out, wondering –
"Will I ever be free? Will I ever get there? Do I ever get to be the me I LONG to be and actually BREATHE?"
Have you ever felt that way?
So.Desperate.
So.Wanting.
So.Hoping.
So.TRYING?
And that's the awful and sad part, isn't it?
You really ARE trying.
You really DO want to do what it takes.
You FEEL as though you're giving it your all!
And it's not FAIR and it's so HARD and why won't it WORK you're doing EVERYTHING EVERYTHING EVERYTHING God damn it!
And at times you want to hiss and growl and stomp your feet and lodge a complaint to God himself because you feel like you ARE going all in!
But the thing is …
And once you see this and feel this it's SO obvious …
You're so stuck in lack, swimming in it, that it's all you can feel. So even though you push and you try to force all you ACTUALLY do is reinforce fear.
Reinforce scarcity.
Repeat like a fucking mantra in your head that you can't –
That it's not easy for you –
That it has to BE like this for you.
And with every LONGING thought for a different outcome you lock in the fact that you therefore don't have that outcome YET … which is to say you TRAIN your mind to believe that 'it' is some mystical and magical and one day (aka never!) thing in the future.
So here is what you need to do instead.
And in the interests of (ALWAYS!) full transparency, the reason it occurred to me to write about this is because I was finishing my journaling off today, and I wrote –
"I'm in an incredible relationship with the man of my dreams!"
– which is a very short version of a lot of similar stuff to that effect I've been journaling on lately 🙂
And it OCCURRED to me:
Hmmm. INT-eresting. Suddenly something had switched inside of me, where, as I wrote this affirmation out, I FELT the feeling of it being real. Rather than (and I've sometimes noticed this sometimes not, pushed it away or pretended) feeling FEAR.
Scarcity.
Lack.
And anxiety, about 'but what if what if WHAT if?!'
What if I never –
What if it never –
Or WHEN fucking WHEN?
Wanna know something weird, except not weird?
For as long as I've felt anxiety and fear and LIMITING BELIEFS around the soulmate / dream relationship / man side of things I've continued to NOT call in what I want in that area. I've called in instead what I've beein FEELING.
Aka: surface-based results riddled with fear.
And I'd forgotten, for a long while, that with money, and with fitness, and with getting to live an aligned LIFE, it all – ALL – happened, as soon as I stopped worrying when or how or holding on OH! so tightly.
And instead just started to see and also FEEL it, as done.
I have zero doubt that this area will be the same. I've been actively taking MANY lessons from business and fitness and applying them over to my manifestation processes in the man department, and this is just the next step or level. It's like a fantastic experiment, actually, watching myself go through trying to FORCE and now being able to RELEASE.
And ready, I've now decided, to receive. BRING IT ON! 😉
And of course the reason I share all of this is that I SEE you.
I see you. Trying to force. With money. With getting soulmate clients. With being able to press play on your PURPOSE work. With so MUCH of it.
I see you wanting it so.damn.badly. TRYING to do the work. Getting frustrated because you feel you ARE.
REINFORCING LACK.
And wondering – bizarrely, if you just think about the logic here! – WHY IT'S NOT WORKING.
And I want you to know:
It's because you're holding on like that.
It's because you're all day every day playing out the feelings associated with NOT having it.
It's because you're scared it will never HAPPEN for you.
And I know –
How hard it is.
To let go –
When you feel this way.
But I also know? That if you really want it? You have no fucking choice.
The only way to RECEIVE is to feel the feelings associated with that, now. You CREATE your environment around you by creating the one INSIDE of you, which is needed to ALLOW that external 'real' world to form.
So here is what you do.
1) You make a conscious choice to let go. Part of this is you got to CHOOSE to be okay with things being as they are now. It is what it is. Surrender to the FACTS. No need to get emotional about it. Stop making it out to mean something!
2) You decide – without getting too emotional about it – that you will receive the outcome you want. You choose it like putting in an order though. Not in a fear-based please and how and help and PLEASE sort of way.
3) You RELEASE THE FUCKING HOW AND WHEN OF THAT. It will come when it comes and how it pleases. Not up to you to try and play God.
4) You get on with the business of whatever the fuck needs doing right here in this moment. What is the aligned action to take NOW? Relevant to the goal? NO. Relevant to WHAT IS THE ALIGNED / CORRECT THING YOU NEED TO BE DOING RIGHT NOW? Not relevent to ANYTHING except the MOMENT! The goal can take care of itself … your actions are not done to create an outcome, they're done based on tuning in to alignment. The outcome is received, or not, based on whether you believe and FEEL it. Which means:
5) You practice believing and feeling it. You create affirmation statements based on what you WANT to believe and feel. You write them out over and over again, daily. You use them in conversation or in other ways throughout the day. And also, and hardly anybody knows or does this –
6) You practice living how you would if you DID already have the outcome / feel it. If you believed you were good enough … if you knew you were worthy … if you were CURRENTLY experiencing the emotions you think you need that OUTCOME to experience … what would be going on right now? How would you be showing up right now? What is the aligned action you would TAKE now?
And that's it.
But it is a daily practice. Living the LIFE you want, is a daily practice. Of tuning in. Of acting FROM where you wish to be. Of surrending to the NOW. Of ALREADY BEING that next level version of you who you're longing to be.
The truth is that none of these things … money, the body, the man, whatever … give us the actual outcome.
The actual outcome is the feeling we want with it.
And we can choose that now.
We can RIGHT NOW in this very MOMENT embody EVERYTHING we long for, and not only is THAT a pretty damn fine outcome in and of itself it's also the exact one –
Which'll guarantee you get the thing.
So. Stop looking outside of you to GET to have what is already IN you if only you'd tune in and feel it.
I used to think I could never have the business, the body, the anything, I wanted. I adjusted and I sacrificed and I tried to PAY THE PRICE to be able to get it. And the whole time, all I had to do, was simply ask –
And then follow what I felt inside of me, and fuck ALL the rules and the how.
It's only the answer to everything 🙂
Don't forget –
Life is Now. Press Play.
Kat x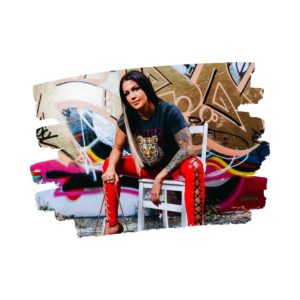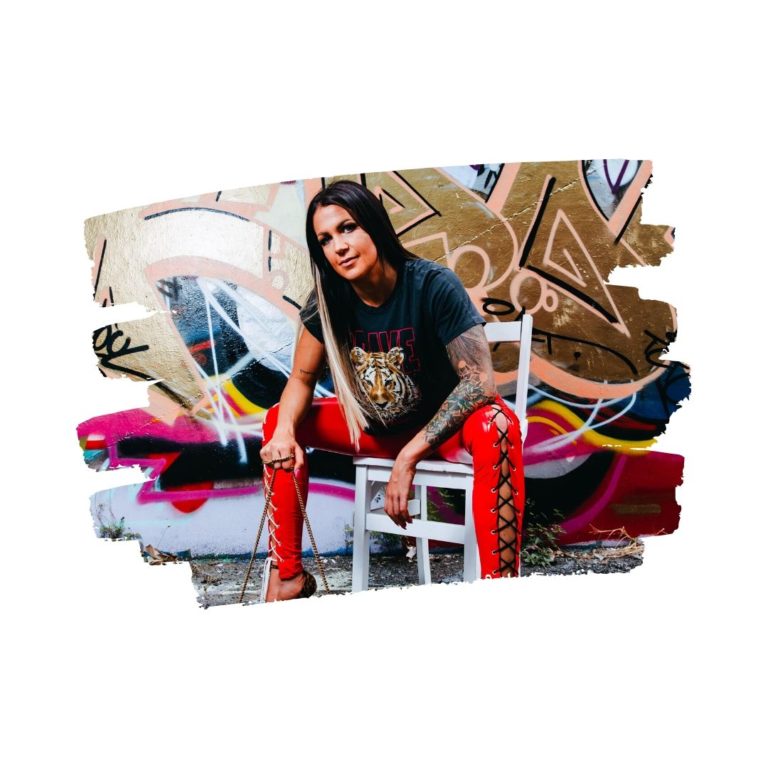 P.S.
Exclusive. Unseen. Unfiltered. Never Before Available for Sale.
You are hellfire magic! 🌟🌟
You have access to a level of power and superflow and truth and knowledge beyond what most peeps even know exist, you can literally look at something, decide it's yours and it happens, fuck, you don't even need to look at it, you can just SEE it and decide it and it's done.
You can click your fingers anytime you want and the world shape shifts around you.
Click your ruby red heels together 'cause hold up, you just changed your mind, and woot, there it goes again.
Being supernatural is part of being you.
But the thing IS –
You still gotta choose it.
Practice it.
Understand it.
And then ACTION it.
Now, finally, for the first time ever, I've created the worlds first comprehensive course for entrepreneurs,
leaders,
the GAME-CHANGING ELITE, who know they were born for MORE than the more they've already created and are ready to live into it,
to do
and access
and activate
exactly.
fucking.
that.
Introducing The Quantum Files babbyyyyyy!
Exclusive. Unseen. Unfiltered. Never Before Available for Sale.
18 days.
Daily video / audio content.
EVERYTHING you need to know to activate the supernatural badass you've been pretending not to be.
My BEST work.
Largely NEVER before taught publicly!
The ONLY place on the internet where you can receive a complete (supernatural level!) education on the 'how' AND the implementation / all encompassing accessing of all that is there for you when you 'go quantum' … and exactly what that means!
This is Not Your Social Media Guru's Quantum 
If you've been wanting to understand what it really means to utilise your God-given supernatural abilities, the unseen parts of you which are part and parcel of being HUMAN, but which most humans for their entire LIFE make 'mystical', 'woo woo', taboo, or simply don't believe in –
and if, like me, you're fascinated with playing with time and space and KNOW there is a way to create, shift, receive, BE, which transcends the physical world –
and if you love learning shit that lights your SOUL on fire with how real and true and WOW you know it is, and which allows you to INSTANTLY shift paradigms to where you're finally flowing with life the way you've your entire life known you could and SHOULD –
and if you love kickass deals in which you receive access to hours and hours and hours and hours and HOURS of exclusive, unseen, unfiltered, and NEVER BEFORE AVAILABLE FOR SALE content on stuff that 99.99%+++++++ of the world doesn't even dare to imagine EXISTS –
and if you're ready to start claiming reality shifts faster than even YOU dreamed possible –
Well!!
CLEARLY THE QUANTUM FILES ARE FOR YOU!
But hurry! This offer is open ONLY for the 5 days!
It's a one time sort of a thang I'm putting together for you.
The Quantum Files.
Exclusive.
Unseen.
Unfiltered.
Previously Unavailable for Sale.
5 days to claim your access.
When the clock hits zero it goes.
It's time to stop pretending not to be the supernatural badass you are baby.
And to blow shit up by pulling it TF down from the other place.
Let's demystify being who and what you've been waiting to be.
And let's do it now.