News
6 Rules On Life From Arnold Schwarzenegger – And A Tribute To A Lost Friend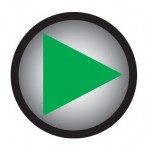 Yesterday I went to the funeral of a friend who was only 34. He was a trainer who I'd known for many years through the time I worked at Fitness First, and was married just 6 months ago.
Saying goodbye is never easy, but it's all the tougher when death takes someone so young, fit, and vibrant. And as cliched as it may be, it really does make you stop and assess your own life; the way you spend the majority of your time, the way you engage with your loved ones, and whether or not you truly are 'pressing play' on life every day.
Trent was someone who I believe was completely comfortable in his own skin. In love with life, with his business and the way he spent his time, and most certainly in complete love and adoration with his beautiful wife. That shone through from the day he met her.
And that certainty of being is something I believe we can all learn from.
following your dreams: if not now, when?
I urge you to take a couple of minutes to watch this brilliant video and think about how seriously you are chasing your dreams or living the life you believe you're born for. Because if not now, when will you?
Watching that video triggered many thoughts and emotions for me, and I hope it did for you as well. Things that happen in our lives or to loved ones often bring up pause for reflection, but you don't have to wait around until something happens to take stock on your life, do you.
Here are some of the take-home points as I see them:
arnold's rules on life and living your dreams
1. trust yourself
If there's something you dream of having, being or doing, go for it. Don't let anything stand in your way. The truth is that you can achieve whatever you want, it's just whether or not it's worth it to you.
2. break the rules once in a while
"It is impossible to be a true original if you're too well-behaved. You have to think outside the box". What rules are you playing by? What beliefs do you have about what you should or should not do; beliefs that could be holding you back from being your best you?
Are you resisting starting a business because you think it wouldn't be financially stable? Not following your gut on something because it seems 'wrong' or uncertain? How will you know unless you try?
3. don't be afraid to fail
Now is the time to stop telling yourself thayt you're not good enough, smart enough, thin enough, big enough, that you don't have the genes, the connections, the right wardrobe. If you have dreams then follow them no matter what. Every failure just brings you one step closer to success.

4. don't listen to the naysayers
"I never listen that you can't"
Enough said.
5. work your butt off
"I recommend you sleep faster!" – I love this quote from the big man, although I wouldn't necessarily say cut back too much on sleep. But the idea of working faster, harder, more directly and of making snap decisions rather than dilly-dallying around with busywork and Facebook? That certainly appeals. After all –
"None of my rules of success will work unless you do"
6. always find time to give something back
It's all too easy to get stuck on doing 'important' or 'productive' things rather than stopping to think about the things that truly matter to us. I know I've been guilty. When all is said and done, who or what do you really care about? And are you happy with what you're giving to them, either in time or in other ways?
In memory of Trent Nicholl, and with loving thoughts and prayers to his wife Cindy and both their families.
DON'T FORGET –
Life is Now. Press Play.
Kat
PS.
My Success Incubator is back for 2023, and intake has JUST kicked off.
This is high level performance coaching for the TRUE 1% within the 1% entrepreneur who is already creating SUCH epic flow, and now?
Ready to blow shit up. TO WHAT IT ALWAYS WAS GONNA BE.
> Full private mentoring / unlimited 1:1
> Curated Success Incubator only video activations + deep dives
> Live mastermind style zooms with my other 'playing all the way big' private clients
> 3 month container
Details,
+ how to apply,
at www.thekatrinaruthshow.com/successincubator
For the woman who is ALREADY the woman,
and knows it's time to go deeper!