News
6 Rules On Life From Arnold Schwarzenegger – And A Tribute To A Lost Friend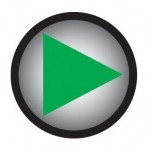 Yesterday I went to the funeral of a friend who was only 34. He was a trainer who I'd known for many years through the time I worked at Fitness First, and was married just 6 months ago.
Saying goodbye is never easy, but it's all the tougher when death takes someone so young, fit, and vibrant. And as cliched as it may be, it really does make you stop and assess your own life; the way you spend the majority of your time, the way you engage with your loved ones, and whether or not you truly are 'pressing play' on life every day.
Trent was someone who I believe was completely comfortable in his own skin. In love with life, with his business and the way he spent his time, and most certainly in complete love and adoration with his beautiful wife. That shone through from the day he met her.
And that certainty of being is something I believe we can all learn from.
following your dreams: if not now, when?
I urge you to take a couple of minutes to watch this brilliant video and think about how seriously you are chasing your dreams or living the life you believe you're born for. Because if not now, when will you?
Watching that video triggered many thoughts and emotions for me, and I hope it did for you as well. Things that happen in our lives or to loved ones often bring up pause for reflection, but you don't have to wait around until something happens to take stock on your life, do you.
Here are some of the take-home points as I see them:
arnold's rules on life and living your dreams
1. trust yourself
If there's something you dream of having, being or doing, go for it. Don't let anything stand in your way. The truth is that you can achieve whatever you want, it's just whether or not it's worth it to you.
2. break the rules once in a while
"It is impossible to be a true original if you're too well-behaved. You have to think outside the box". What rules are you playing by? What beliefs do you have about what you should or should not do; beliefs that could be holding you back from being your best you?
Are you resisting starting a business because you think it wouldn't be financially stable? Not following your gut on something because it seems 'wrong' or uncertain? How will you know unless you try?
3. don't be afraid to fail
Now is the time to stop telling yourself thayt you're not good enough, smart enough, thin enough, big enough, that you don't have the genes, the connections, the right wardrobe. If you have dreams then follow them no matter what. Every failure just brings you one step closer to success.

4. don't listen to the naysayers
"I never listen that you can't"
Enough said.
5. work your butt off
"I recommend you sleep faster!" – I love this quote from the big man, although I wouldn't necessarily say cut back too much on sleep. But the idea of working faster, harder, more directly and of making snap decisions rather than dilly-dallying around with busywork and Facebook? That certainly appeals. After all –
"None of my rules of success will work unless you do"
6. always find time to give something back
It's all too easy to get stuck on doing 'important' or 'productive' things rather than stopping to think about the things that truly matter to us. I know I've been guilty. When all is said and done, who or what do you really care about? And are you happy with what you're giving to them, either in time or in other ways?
In memory of Trent Nicholl, and with loving thoughts and prayers to his wife Cindy and both their families.
Life is Now. Press Play.
Kat
Don't forget –
Life is Now. Press Play.
Kat x
PS
Programmed to Upgrade is happening gorgeous, and WHOOOOO MAMA is this the work that works.
25 days, you and me, 1:1, to quantum leap like you've NEVER leapt before.
This will be intense …
And a lil bit scary. But buckle up, because you KNOW you're ready for it.
SO fucking ready 😉
Programmed to UPGRADE!
25 Days, 1:1, with Katrina Ruth, to SCREW the Rules, SCREW the Norm, Go So Damn Extra, So Freaking Hot, So Fully SEEN, and Snap Your Future Into the Now So Damn Fast It'd Make Your Head Spin … even as you nod in certainty that of COURSE, this is what was ALWAYS supposed to be ..
Places are already filling, and we begin next week. If you know it's time to say yes to MAGIC, and creating your reality from the supernatural, and you're SO ready to drop the paradigm of always having to DO (and yet still not be there!) then message me now.
I'll get you the full overview, and talk personally with you about whether or not it's for you.
To the supernatural baby, and beyond …
PPS
I HAVE SOME BIG NEWS TO SHARE!
As of today, I'm opening up the doors to my Inner Circle, my private client mastermind.
This is THE most badass high level mastermind in the world for women who want it all – and are prepared to do what it takes to get it! Really what we're talking about is being prepared to be the PERSON.
And that's what I do. I help you remember ALL that you were, and then become it. ALL Of it.
This is my highest level private mentoring circle. The exact place where I have personally mentored dozens of this industry's most elite female entrepreneurs to break income barriers ranging from 10k months to multiple 7 FIGURE months, and everything in between. But more importantly than that – to become who and what they always were.
But know that this is not only (obviously) not just for the masses, this is also not just for someone who can afford to invest in a high level private coach. Being willing to throw money down is something which has absolutely zero correlation to being somebody who has what it takes to TRULY go next level as a leader.
If anything, in this industry, investing in a high level coach such as myself, is a rite of passage which veers just a little too much on the side of 'trend'. It's become something which 'everybody does', almost as a way of proving they play business and life a certain way.
Maybe even of trying to prove it to themselves.
Here is the reality which those who I am truly here to personally mentor and lead KNOW, the reality which my clients and all women like me as well as of course me personally have ALWAYS known:
We are VERY VERY DIFFERENT.
We are simply, smarter, faster, and have more presence. We can do more in our minds before breakfast than what most people can do in a freakin' WEEK, a month, a year.
We are not basic ass coaches trying to heave ho our way up a few extra thou a month.
We are the ones who have ALWAYS known we are 1% within the 1% within the 1% in terms of how we think, create, operate, how and WHAT we are tapped in too.
This is not arrogance, this is fact.
And there has NEVER been any question but that we will go all the way.
My clients are high level badasses who do the work, who have a proven track record BEFORE coming to me, and a BEING-ness which unquestionably separates them from the rest. They don't come to me to save them or lean down and hold my hand out so they can clamber up. They come because they are, quite simply, ready to go to the next level, already absolutely on their WAY there, and see in me something which they recognise because it is in them.
That 'can't stop won't stop' fire, and a level of 'unapologeticness' which, when truly understood and applied, can literally be the difference between 5-figure or low 6-figure and 7 or multi-7-figure entrepreneur.
So if you know who you are and it is THAT –
And you feel certain that you are ALREADY well on your way to to precisely where you're meant to be, but that being in MY energy could help you to drop in and get there even faster, and that with a couple of simple tweaks your current revenue could be doubling, tripling, heck QUADRUPLING and beyond in months, as it has done with numerous of my clients previously, well then –
PM me here http://m.me/katrinaruthofficial and we'll see if it's a fit. I'm excited to talk to you, and maybe – do biz and life with you.