Success Mindset
The Real Reason People Buy From You – And The Thing You Actually Want To Sell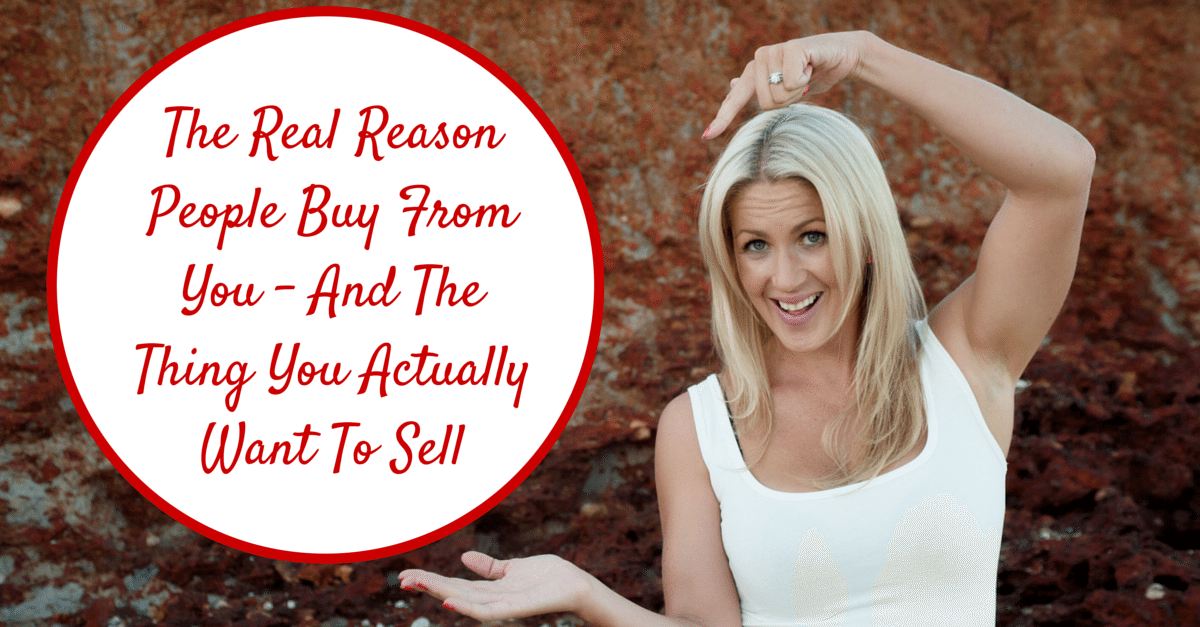 I found myself thinking this week, after I finished running my Bali retreat for my inner circle clients, about what it is I really do and also why running this 'event' just felt so EASY and fun.
And I realised that the real thing I give people, is self-belief.
If you take away all of the strategy and how to and what to do and what if, my real message is a message about believing in yourself, that you CAN create the business and life you want now, and I couple that with a hefty dose of butt-kicking motivation to actually DO it now.
In other words my message? Life is now and it's time to press play and you CAN.
When you strip it all away, that exact message is what my clients are actually buying from me. They may come to me for strategy or how to or what to do, but it's not what they're actually seeking, it's generally not the REAL reason they invest in the first place and it's DEFINITELY not the reason they stick around.
What are your clients really buying from you?
And what do you actually WANT to be selling?
Base your message on truth, and not only will you become THE celebrity authority in your field and renowned for the work you do, but it'll be the simplest, easiest and most fulfilling thing you ever do.
And you get to do it every day.
Business is pretty damn awesome when it flows from alignment, and life? Well it just gets sweeter.
Now remember –
Life is Now. Press Play.
Kat
PS.
GORGEOUS ONE. WARRIOR WOMAN. LEADER. REVOLUTIONARY. CALLED ONE. YES, YOU.
WARRIOR LEADER begins May 1st. Our PRE-WORK begins this week! (It is personalised to you!)
And?
The initial price has been extended / is still on!
Here is what this comes down to though. Because it's not really whether or not you join in the initial price intake.
This is 6 weeks in which you will be SHARPENED THROUGH FIRE TO BE WHO HE SENT YOU TO BE.
Yes this pertains to business.
It pertains to life.
It pertains to YOU.
This is work unlike anything I've ever led or created before.
And unlike anything you've ever encountered.
It is 100% God revealed. God led. And God ENTRUSTED.
It is,
quite simply,
WHAT IT IS TIME FOR
FOR WHO IT IS TIME FOR
AND NOW
Details
+ your place
+ visions God shared with me for you
www.thekatrinaruthshow.com/warriorleader
WARRIOR LEADER:
For the Woman With a Burning Desire for MORE, Who Is Ready to See Fire Raining From the Heavens in Every FACET of Her Life as She Says Fully Yes to Who God Designed Her to Be.
FOR YOU.