Success Mindset
The Real Reason People Buy From You – And The Thing You Actually Want To Sell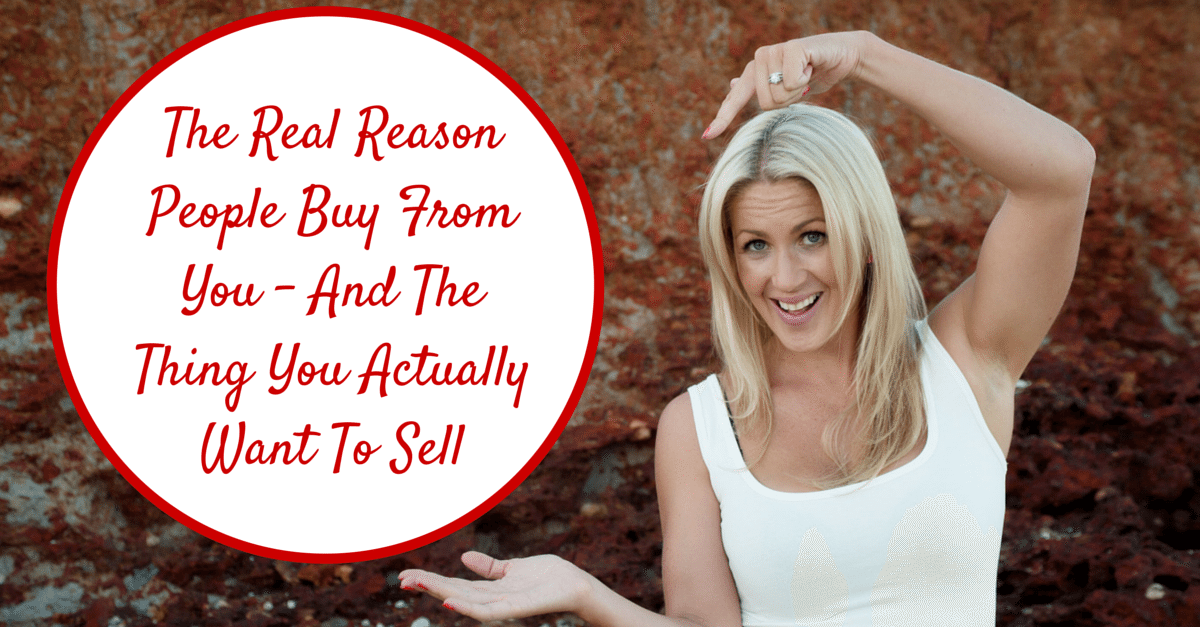 I found myself thinking this week, after I finished running my Bali retreat for my inner circle clients, about what it is I really do and also why running this 'event' just felt so EASY and fun.
And I realised that the real thing I give people, is self-belief.
If you take away all of the strategy and how to and what to do and what if, my real message is a message about believing in yourself, that you CAN create the business and life you want now, and I couple that with a hefty dose of butt-kicking motivation to actually DO it now.
In other words my message? Life is now and it's time to press play and you CAN.
When you strip it all away, that exact message is what my clients are actually buying from me. They may come to me for strategy or how to or what to do, but it's not what they're actually seeking, it's generally not the REAL reason they invest in the first place and it's DEFINITELY not the reason they stick around.
What are your clients really buying from you?
And what do you actually WANT to be selling?
Base your message on truth, and not only will you become THE celebrity authority in your field and renowned for the work you do, but it'll be the simplest, easiest and most fulfilling thing you ever do.
And you get to do it every day.
Business is pretty damn awesome when it flows from alignment, and life? Well it just gets sweeter.
Don't forget –
Life is Now. Press Play.
Kat x

PS
The day has come and there will be no avoiding it.
It's time to boldly gaze into your own soul, and remind yourself of WHO YOU ALWAYS WERE.
Becoming the Queen:

28 Days to Remember, Initiate, and Activate, Your Crown
Your wings are waiting.
Your CROWN is waiting.
Your THRONE is waiting.
Your COURT is waiting.
The initiation has BEGUN,
but Queen –
Where are you?
It's normal to be nervous, as you begin the walk into the deepest shadows of your soul.
As you begin the activation of power beyond what most would dream of, or deem remotely available, or real.
As you feel in advance, the weight of the jewels atop your crown bearing down upon your beautiful beautiful and oh-so-high-held head.
It is not normal, however –
(although it may well be COMMON, amongst those who, in the end, show themselves to not have what it takes to be who they are)
– to CONTINUE TO AVOID, and hide, in spite of this.
enough is enough.
It's time for sovereignty.
It's time for activation.
It's time for you.
It's time?