In my last post I spoke about the dreaded 'dream fatigue' that hits every busy and driven woman at one stage or another. There's only so long you can chip away at that endless list, all the while flitting furiously from one task to the next while much of the world kicks back, before you start to wonder if it's actually worth all the trouble. Especially as it often seems that it's not worth it.
Here's what I've found to be true. I'm talking from my own experience here – as you probably know, I am super busy; I take on a LOT (definitely more than I can ever finish in the time-frames I set myself), and I basically never stop. Sure, I have rest time and play-time with Alyssa, time with my friends even, but it's all pretty scheduled. Sometimes this works, and sometimes I just fall apart and let the list slide for a few days or even longer. I know. Shocking.
Anyway. What I have noticed is that when I get too busy to stop and reflect, things start going downhill. I find myself in typical 'hamster on wheel' mode and I feel anxious and out of control. I'm flat out busy all day long but not necessarily with anything that really counts, and after a few weeks or months of this sort of behaviour I might even look back and realise I seriously haven't moved forward on any of my big dreams. I've been too busy; too caught up in the urgent day-to-day tasks. Mostly stuff I just like and don't even love. Sometimes even stuff I don't like!
help me outta here!
So. You can get out of this pattern, but it takes a bit of work. Don't worry, I don't mean loads of time just a little mental exertion! As you know, if you want to get out of dream fatigue you need to stop, and reflect.
Something that works very well for me in making sure I achieve the really BIG stuff, is to work on just 3 big goals at a time. But I really mean work on them; i.e. do something for at least one of your big goals first thing each day. That might mean exercising first thing, working on a creative skill you'd like to develop, or even putting aside a set portion of that day's possible spending in order to meet your savings goal!
But how do you determine your big 3 goals?
Well, a couple months back we spoke about identifying some of the stuff you really care about. I mentioned the idea of breaking your life up into 6-8 categories, and then noting a small handful of things you'd like to work on in each of those areas. Perhaps take a moment to review that post really quick – I promise you this is worth it. At least if you want to get to the end of this year and be satisfied that your hard work counted for something that is 😉
When it comes to reaching for the really BIG stuff, a good time frame to work toward is 12 months.
Of course it's nice to a have a '3-5 year' plan, and perhaps even to spend a couple of journal pages writing about it but my feeling is that it's futile to plan in detail for that far ahead. Who knows where you'll be by then and where or who you'll want to be? It could be completely different from what you think now. If you're not convinced just think back over how much you've grown and how much your needs and wants have changed over the past 3-5 years.
So if we're looking at 12 months ahead it's important to be really specific. A year can sound like a long time, but again – just look back and consider how fast the previous year has flown by. It's all very well to plan and dream about what you want to work on, but without massive action you'll get nowhere. Fast, unfortunately.
impossible is nothing with just 3 things in 12 months
Many productivity experts will tell you (and based on my own experiences I'd agree) that it's near impossible to achieve more than 3 big things within a given 12 month period. You know I'm not talking about stuff like spring cleaning your house (well, if that's one of your top 3 then go for it ;)), don't you?
I'm talking the really big stuff, like lose a significant amount of weight, starting a new career or business, saving for a massive holiday.
Which means that if you followed the advice in that previous post on goals, then we've kind of got a little bit of a problem, don't we?
Considering that we chose 3-5 things in 6-8 categories.
Let's get real – you can and most likely will make progress on a whole bunch of stuff this year, and hopefully you'll be smart enough about it that you manage to retain your sanity, but wouldn't it be easier to focus most of your energy on just a few super important things and steadily move forward on them? The alternative, I think, is to keep trying to do EVERYTHING all at once and basically just hop side to side and round in circles rather than ever really getting ahead?
Agree?
let's play the elimination game!
So, here's what I suggest. Look at your list (or consider it in your head if you don't have one, but I bet you do), and ask yourself to brutally eliminate everything but the top 3. Yes, you only get 3! These are the 3 things that are absolute MUSTS for you in the next 12 months. Things that, when (not if) you achieve them will make you feel freakin' amazing. And so proud of yourself.
Make a note of them somewhere prominent.
From here things get very simple. The full completion of each of these tasks might be quite daunting, but if you break it down just about anything becomes simple to achieve. Write a list of what you need to do to get started. And then what. And then what. You get the idea. It might take 20-30 small things in order to achieve one big thing, and so then you can start to progressively work through those small things; perhaps one each day or each second day (alternate between one big goal and the other two).
Over to you – if you're feeling brave please share your 3 big goals in the comments. In the next post we'll get down to the nitty gritty on how to make this stuff happen despite an INSANE schedule. Trust me, I've been there. I am there 😉
Don't forget –
Life is Now. Press Play.
Kat x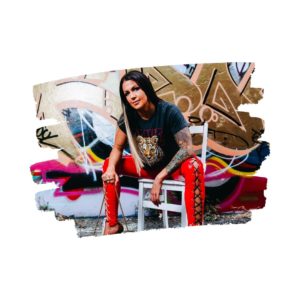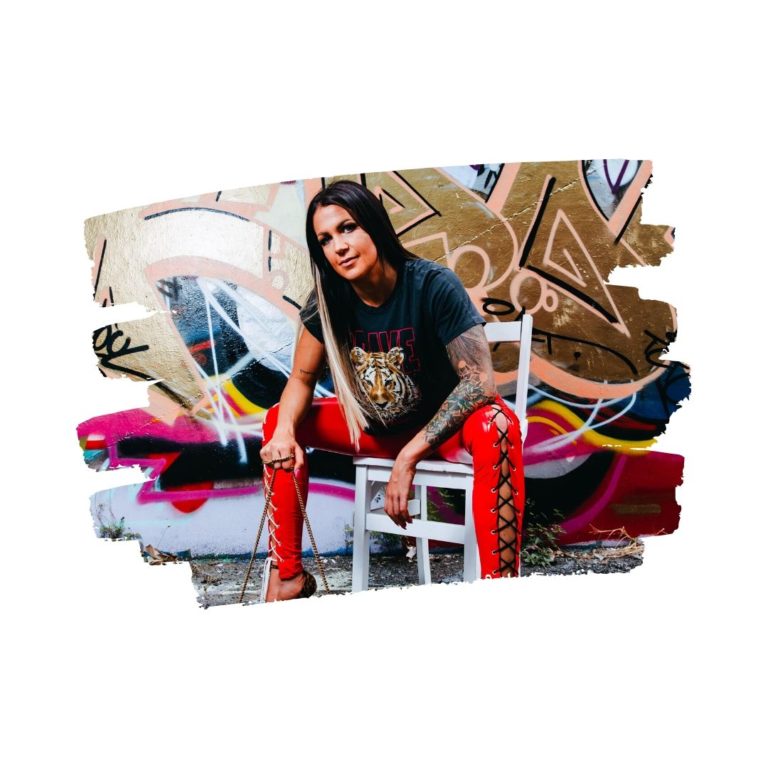 P.S.
I've been doing 100k months (and 4x+ that) since December 2014. I have mentored numerous badass peeps as they crossed that milestone. Now, for the first time ever, I'm taking you into the thought processes, patterns and also showing-up-edness of peeps who do THAT, while simultaneously teaching you how to access, activate and act from the deepest and truest blueprint of YOU.
My brand new digital course, The 100k Per Month Formula is HERE!
Are you sick of trying to teach and shift everyone else on how to expand their mindset and capacity to receive, and wondering where the person is who is going to hold THAT level of space for YOU?
Are you so.freaking.done with EVER having to tell yourself that the next level you're looking for requires you to do a, b or c that you don't wanna do, would rather claw your eyeballs out than do, thank you very much, and deep down don't believe you have to do?
DO YOU NEED SOME KAT IN YOUR LIFE TO KICK YOUR BUTT WITH ALIGNMENT AND LOVE AND MAYBE SOME BONUS BOOTY SLAPS TO WHERE IT'S MEANT TO BE?
The 100k Per Month Formula 

💃

💸

🔥
Registrations are off to a ROARING start already. And no small wonder, when you see all that we're doing.
10 modules + one extra (stealth!) one.
3 killer bonuses (including 2 entire new courses)
All new live course, starting June 8.
For the Entrepreneurs Who Were Always Gonna Run the Damn Thing.
You and me and a group of like-minded revolutionary leaders who specifically desire THAT money goal (and beyond) and know that they know that they know that it's where they should be.
Who are willing to do what it takes,
no matter what it takes,
until it takes,
AND THEN KEEP GOING.
To get there.
With integrity and soul and badass truth and BELLS on.
https://thekatrinaruthshow.com/100kpermonthformula
Check out the bonuses! 🔥
>>> Soulmate support $199 bonus.
A course I'm going to create alongside this one, and sell separately for a full $199, is on building a soulmate team. You will see me launch this at some point in the next month or so. You get this entire course FREE as a bonus with the 100k Per Month Formula!
>>> Mindset of a 100k Per Month and Beyond Entrepreneur –
I'm creating 30 days of journal prompts and mini asskickin' messages for you that go into the mindset of a 100k per month (and beyond) entrepreneur, in order to drop you deeper and deeper into being that person as we go. This is based on what I have observed in myself as well as the MANY badasses on and offline who I have coached who make this sort of money. This bonus could and likely will be sold separately for $199 as a home-study course!
>>> Q&A bonus!
My Q&As are famous for being one of the ways the GREATEST gold and magic comes out from me! You will have live access (and / or replay access) to two Q&A only sessions recorded JUST for 100k Per Month Formula students, and you'll be able to ask or submit your questions on these!
>>> Pay in full bonus!
Claim your place with the upfront payment choice (regular, VIP, or Super VIP) and receive an exclusive and UNAVAILABLE FOR SALE 'Fuck the How' Katrina Ruth graffiti T. Hot off the press, and just for you!
Everything you need to know and feel + your place here! https://thekatrinaruthshow.com/100kpermonthformula