Time and again I get asked what the best foods are to eat. The truth, of course, is that different things work for different people and it would be rather a long list if I were to try and write them in a blog post!
Here are some foods I consider absolute staples, 10 Essential Look Great Naked Foods Your Kitchen Needs. Keep these in your home and you are unlikely to ever get stuck in a food emergency or end up tempted to hit the take away!
Enjoy.
Coconut oil: this saturated fat is made up of medium chain fatty acids, and great for energy as well as fat loss. A teaspoon will quell the sugar cravings right away, and it's also fab for cooking!
Organic protein powder: A great back up for a meal if need be, and also excellent post yoga. I recommend my own brand, which is all organic and grass-fed (and a great price if I do say so myself!) but if you don't want that one any good organic brand is a smart choice.
Tinned salmon or sardines: I'm not a huge tinned food fan, but great as a back up.
Frozen organic vegetables: frozen veg are snap frozen, retaining nutrition. Great as a back-up again!
Greek organic yoghurt: I recommend all dairy be organic. Greek yoghurt is fab as it is high in probiotics; good bacteria.
Dark chocolate:at least 85%: it's higher in antioxidants, and lower in sugar
Red wine: enough said 🙂
Avocado: a great fat that can be used as a snack on its own if need be!
Frozen berries: add them to the yoghurt or your protein shake, or enjoy with some chocolate and wine. Yummy.
A great nut and seed mix: Avoid peanuts as they are legumes not nuts. I would roast nuts yourself if possible to avoid vegetable oils, and then salt with pink or grey salt.
Keep these foods in your cupboard and enjoy being able to go home without worrying about what to eat on those days when you just can't be bothered!
The Look Great Naked Eating Plan – Eat Right To Get The Body You Want, For Life!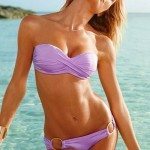 Struggling to get the body you want?
My eating plan will show you how to eat right effortlessly to get the body you want, including recipes, meal plans, how to eat, what to eat and MUCH more.
Get 8 FREE bonuses when you grab your copy today!
Check out The Look Great Naked Eating Plan now!
And remember –
After all –
Life is Now. Press Play.
Don't forget –
Life is Now. Press Play.
Kat x

PS
1:1 INTAKE IS OFFICIALLY OPEN!

🔥
Next Level Empire is officially open for late November intake! 💜
I'm calling in my next intake of driven badass LEADER women who want to work with me 1:1 to FOLLOW SOUL and achieve ALIGNED AF fame, income growth, more.
Yeahhhhhh … this is about unapologetically claiming your place as one who is MEANT to be seen and heard by everyone!!
Next Level Empire baby!
Multi 7-Figure Empire Expansion For Unapologetically Badass & Driven Women Who Are Ready to Be Seen By the WHOLE Damn World
6 weeks.
1:1
You and me
This is for the women who already have a message, an audience, and are making money online and who are now ready to put some damn WHEELS on the thing.
We will be going deeper into message clarity
We WILL be nailing down what you're selling, and how you're selling it, for maximum conversion and flow
We WILL be getting you fully connected to the badass leader within who KNOWS she is meant to run the damn thing
But these things are just the warm-up, because let's face it –
You already message
You already show up
You already sell
You're already ROCKING what you're doing right now
So what you're here for, and what I'm here for with you?
Is to blow the damn thing up.
MAXIMUM reach.
RAPID growth of audience
MASS visibility
MEDIA TAKEOVER
NEXT level leadership status, and being the one who is KNOWN as the Queen
And sales EXPLOSION
I'm taking what I'm doing in my business to CONTINUALLY claim my place at the top, and to take my message to the masses whilst also RAPIDLY growing following and income,
And showing it all to you
Exactly how we do it
What precisely is in place
What we had to have in place for it to work
What we do day to day to elevate fame, income, purpose, ALL of it
And then I'm going to work with you personally to roll it out
Next Level Empire baby:
For the women who were born for more,
And who are done with circling repeatedly around the same damn pond and kidding themselves they're gonna find it there.
Ready, and know it's time? It just might be 

😉

💜
PM me now

for the full overview, and to know if it's for you. x