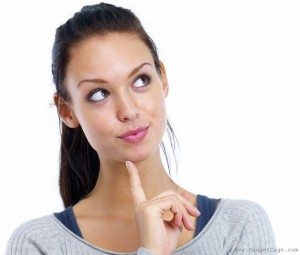 Time and again I get asked what the best foods are to eat. The truth, of course, is that different things work for different people and it would be rather a long list if I were to try and write them in a blog post!
Here are some foods I consider absolute staples, 10 Essential Look Great Naked Foods Your Kitchen Needs. Keep these in your home and you are unlikely to ever get stuck in a food emergency or end up tempted to hit the take away!
Enjoy.
Coconut oil: this saturated fat is made up of medium chain fatty acids, and great for energy as well as fat loss. A teaspoon will quell the sugar cravings right away, and it's also fab for cooking!
Organic protein powder: A great back up for a meal if need be, and also excellent post yoga. I recommend my own brand, which is all organic and grass-fed (and a great price if I do say so myself!) but if you don't want that one any good organic brand is a smart choice.
Tinned salmon or sardines: I'm not a huge tinned food fan, but great as a back up.
Frozen organic vegetables: frozen veg are snap frozen, retaining nutrition. Great as a back-up again!
Greek organic yoghurt: I recommend all dairy be organic. Greek yoghurt is fab as it is high in probiotics; good bacteria.
Dark chocolate:at least 85%: it's higher in antioxidants, and lower in sugar
Red wine: enough said 🙂
Avocado: a great fat that can be used as a snack on its own if need be!
Frozen berries: add them to the yoghurt or your protein shake, or enjoy with some chocolate and wine. Yummy.
A great nut and seed mix: Avoid peanuts as they are legumes not nuts. I would roast nuts yourself if possible to avoid vegetable oils, and then salt with pink or grey salt.
Keep these foods in your cupboard and enjoy being able to go home without worrying about what to eat on those days when you just can't be bothered!
The Look Great Naked Eating Plan – Eat Right To Get The Body You Want, For Life!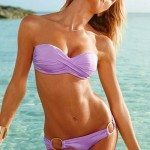 Struggling to get the body you want?
My eating plan will show you how to eat right effortlessly to get the body you want, including recipes, meal plans, how to eat, what to eat and MUCH more.
Get 8 FREE bonuses when you grab your copy today!
Check out The Look Great Naked Eating Plan now!
And remember –
After all –
Life is Now. Press Play.
PS
LAST CHANCE TO JOIN PURPOSE PASSION FLOW ACADEMY 50% OFF, AND BECOME A FOUNDATION MEMBER + SCORE $1533 OF INSTANT BONUSES!
My 'Going Fully Quantum' training will break down ALL of what we've discussed today, and teach you the finer details and finesse of it, as well as exactly what needs to be true for you to APPLY it, not only into the practical actions you need to create THAT money flow and THOSE results, but also in terms of ALL the energetics of it, especially the 'being and non-being' around dropping in to superflow so you can be shown, create, receive, AND of course the being around not being one of those people who just can't seem to choose faith and are ruled by fear. We'll also talk about creating and integrating the exact wording, beliefs, emotions, energies YOU need for all of this to switch effortlessly for you, as you've always known it would.
In other words: EVERYTHING you need to know to go fully quantum, and double your income in 30 days or less, or whatever else you choose!
Where will you find this training?
Why, it's one of the very first training in 'Remembering Who You Always Were', which. is our June intensive for Purpose Passion Flow Academy, my SUPER low-cost monthly membership mastermind!
And that intensive in the Academy kicks off THIS Wednesday June 19!!
AND, right now you have just ONE DAY left to join Purpose Passion Flow Academy at 50% off the ALREADY crazy low cost, as a foundation member, and keep that price for as long as you choose to remain a member PLUS receive $1533 of bonuses; which is 3 of my best ever home-study courses! THIS PRICE WILL NEVER APPLY AGAIN.
And this training?
Will change your freaking reality. Well – it will REMEMBER it.
It's all available to you gorgeous.
You know this already.,In the quantum it is DONE. And in Purpose Passion Flow Academy, and especially our June intensive 'Remembering Who You Always Were'? We gon' done do it.
PPS
Final day for 50% off + bonuses, and me? Right there by your side from here on out:
PPPS
Join #PurposePassionFlowAcademy today and not only receive everything above, but everything that this mastermind is about – which in the practical is a killer amount of monthly connection, trainings, hotseats, downloads, dream biz & life creation exercises, PLUS an ENTIRE new deep dive program each month which we go through together live, but more importantly – get your magnetic freaking fuck yes life. The place where you say yes to your soul –
Is here: