News
Confessions Of A Late-Night Snacker
Guest post by Sarah Wilson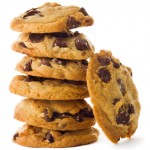 I've confessed to this before (on twitter, in Cosmo): I have this thing where I have to eat before I go to bed. Doesn't matter how sustaining dinner was. I have to snack. Honey on rice toast. Toasted nuts with cinnamon ticks many wrong boxes and doesn't do great things for my self-esteem. Or weight at times.
I've managed to steer the habit around with sheer tenacity. But for anyone still struggling, these tips made sense to me. I stumbled upon them on a post on Huffington Post by Janice Taylor, who refers to herself as, intriguingly, "Our Lady of Weight Loss, Patron Saint of Permanent Fat Removal ."
Ten Ways to Curb, Conquer and Control Nighttime Eating
1. Awareness First. Nighttime is often a vulnerable time of day. You might be tired. You may have said, "No, thank you," numerous times throughout your day, and you're worn down. It could be, more likely than not, that this is the first time that you are able to focus on your personal life and it's bringing up anxiety. Know that you are not alone. We could all (me especially) blow a day of healthful eating within 10 minutes of nighttime snacking! Just knowing what to expect is helpful.
2. Keep Low-Fat, Low-Cal Snacks on Hand. It seems that our evening meals and snacks are higher in fat than breakfast or lunch, so it is especially important to make healthy nighttime choices. Perhaps some air popped popcorn, or a 1/2 cup of low-fat ice cream, or a little bit of protein (Kat: protein would definitely be my pick … or a nice tasty glass of fibre mixed with water. Sounds awful but it certainly fills you up!).
3. Late Night Tea. Brew yourself a pot of delicious, decaffeinated tea and make it your end of night ritual. Nothing passes through your lips after the tea!
4. Get Creative. Like to knit, crochet, and/or cut & paste? Keeping your hands busy is helpful. The trick is to set up your 'craft' ahead of time. Just like you plan your meals; plan your after dinner activity. If you don't have the yarn and crochet hook right there, next to the sofa, you are likely to take reach for food instead.
5. Get Busy. Many people eat at night because they are bored. Take a dance class or join a book club. Make your nights fun and interesting. Get out of the house!!! Socialize.
6. Turn Television Commercials Off. If seeing food is a trigger, mute the food commercials, switch the channel or turn it off!
7. Eat Breakfast. One study after the other shows that those who skip breakfast end up eating more calories by the end of the day.
8. Take A Breath. Step outside and breath some fresh air for a few minutes.
9. Stretch It Out. If you are watching TV, stand up, sit down and shake it all about! Get on your stationary bike or the treadmill.
10. Play Musical Chairs. Sometimes the simple act of 'moving,' 'moves' a craving, 'moves' a mood. Moving changes your internal state. Move from one chair to another.
About Sarah Wilson
If Sarah had a proper resume, it would mention that she is a Sunday Life columnist, host + producer of the Lifestyle YOU channel, host of MasterChef Australia and editor of Cosmopolitan magazine. What it wouldn't tell you is that she's on a mission to find ways to make life bigger, more meaningful, nicer, smarter, heartier. Sarah's blog is all about this search.
Remember –
Life is Now. Press Play! 
Kat x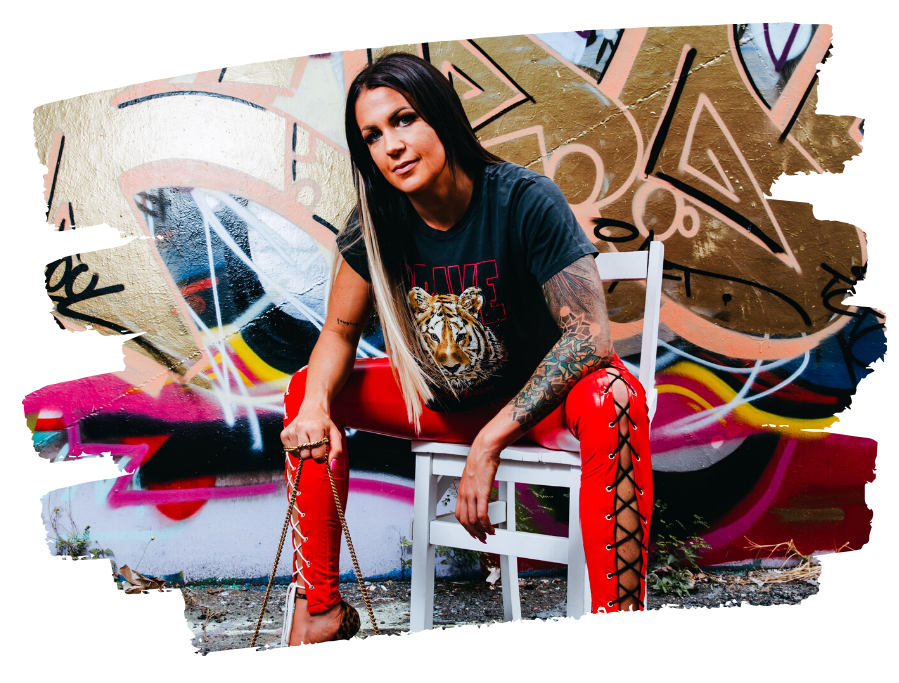 PS.
– dreamer. wanderer. soul led creator. One who was born for MORE.
I'm creating my new course, Big $ollar Energy, for the one who always knew she is here for millions,
to make it. To impact them. To create. And to LEAD.
Big $ollar Energy
The Money & Expansion Course for the Soul-Led Wanderer Who KNOWS It's Time to Go All in on HER,
and Let the Damn Receiving Take Care of Itself. The Way it Was Always Meant to Be.
Which means?
Identifying and releasing everything that gets to go, from the way you're thinking you need to do shit now, to the purposeless bits of the push or biz that it just don't need to be about, to the hidden junk in your psyche that gets to go.
>>> It's not about the do. The push. The win. When who you are when you only go within naturally PLACES you at the top,
but of the right fucking mountain.
The one that was always YOURS.
And then you finally WENT there.
Here's the thing, for us, about allowing an expanse of RECEIVING.
IT HAPPENS WHEN WE GO TO THE PLACE WHERE IT JUST IS.
And always was.
Class starts LIVE on Monday May 24, however early access + Big $ Energy vibes will open from Monday May 17 in our Telegram chat + join now bonuses are open already!
www.thekatrinaruthshow.com/bigdollarenergy
> it's time.