News
Confessions Of A Late-Night Snacker
Guest post by Sarah Wilson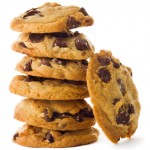 I've confessed to this before (on twitter, in Cosmo): I have this thing where I have to eat before I go to bed. Doesn't matter how sustaining dinner was. I have to snack. Honey on rice toast. Toasted nuts with cinnamon ticks many wrong boxes and doesn't do great things for my self-esteem. Or weight at times.
I've managed to steer the habit around with sheer tenacity. But for anyone still struggling, these tips made sense to me. I stumbled upon them on a post on Huffington Post by Janice Taylor, who refers to herself as, intriguingly, "Our Lady of Weight Loss, Patron Saint of Permanent Fat Removal ."
Ten Ways to Curb, Conquer and Control Nighttime Eating
1. Awareness First. Nighttime is often a vulnerable time of day. You might be tired. You may have said, "No, thank you," numerous times throughout your day, and you're worn down. It could be, more likely than not, that this is the first time that you are able to focus on your personal life and it's bringing up anxiety. Know that you are not alone. We could all (me especially) blow a day of healthful eating within 10 minutes of nighttime snacking! Just knowing what to expect is helpful.
2. Keep Low-Fat, Low-Cal Snacks on Hand. It seems that our evening meals and snacks are higher in fat than breakfast or lunch, so it is especially important to make healthy nighttime choices. Perhaps some air popped popcorn, or a 1/2 cup of low-fat ice cream, or a little bit of protein (Kat: protein would definitely be my pick … or a nice tasty glass of fibre mixed with water. Sounds awful but it certainly fills you up!).
3. Late Night Tea. Brew yourself a pot of delicious, decaffeinated tea and make it your end of night ritual. Nothing passes through your lips after the tea!
4. Get Creative. Like to knit, crochet, and/or cut & paste? Keeping your hands busy is helpful. The trick is to set up your 'craft' ahead of time. Just like you plan your meals; plan your after dinner activity. If you don't have the yarn and crochet hook right there, next to the sofa, you are likely to take reach for food instead.
5. Get Busy. Many people eat at night because they are bored. Take a dance class or join a book club. Make your nights fun and interesting. Get out of the house!!! Socialize.
6. Turn Television Commercials Off. If seeing food is a trigger, mute the food commercials, switch the channel or turn it off!
7. Eat Breakfast. One study after the other shows that those who skip breakfast end up eating more calories by the end of the day.
8. Take A Breath. Step outside and breath some fresh air for a few minutes.
9. Stretch It Out. If you are watching TV, stand up, sit down and shake it all about! Get on your stationary bike or the treadmill.
10. Play Musical Chairs. Sometimes the simple act of 'moving,' 'moves' a craving, 'moves' a mood. Moving changes your internal state. Move from one chair to another.
About Sarah Wilson
If Sarah had a proper resume, it would mention that she is a Sunday Life columnist, host + producer of the Lifestyle YOU channel, host of MasterChef Australia and editor of Cosmopolitan magazine. What it wouldn't tell you is that she's on a mission to find ways to make life bigger, more meaningful, nicer, smarter, heartier. Sarah's blog is all about this search.
Life is Now. Press Play.
Kat
If you liked this post please tweet it below. Thankyou!
If you're a regular reader and haven't been active in the BodyIncredible community then now is the time – I want your involvement, your feedback, and your questions! So why not make this the day to leave a comment before you go – if you're reading from RSS or email you'll have to enter the blog to do this. You can do that by clicking on the title of this piece. 'Post a comment' is at the article end, right under the 'share this' and 'related posts' options.
If you haven't yet subscribed to this feed, what are you waiting for? Do it now. You can choose either email or RSS by clicking here. If you enjoyed this article please forward to your friends. Thank-you!
PS
Expansion.
10 Days of Live Soul Transmissions, to Help You Find and Follow the Messages Within
Day 1) Trust
Day 2) Certainty
Day 3) Self-Belief
Day 4) Empire Creation
Day 5) Your Deepest Message
Day 6) Following Soul Guidance in All Areas
Day 7) Faith vs Fear
Day 8) Accessing Flow, and Superflow
Day 9) Expanding Time
Day 10) Expanding Money
Every day will be a LIVE soul led transmission.
This will take place on Facebook video, held at a variety of times in order to account for varying time zones, and scheduled only once we have begun. Our daily soul transmissions will be guided from MY higher self and directed from and for YOURS, to help you find and FOLLOW the messages within. The messages of your spirit, your consciousness, of the who you've always been and yet have managed quite well to cover up a lot of the time.
This is about stripping away –
And getting back to the CORE.
We'll dive day by day into the above mentioned areas –
And you'll receive all content and bonuses to keep for life.
There will be daily spirit prompts which you'll receive after each training.
And plenty of time opportunity connect with me throughout, receive transmissions direct to YOUR questions, and absorb more even than what comes through on the trainings, via the energy we'll create in this collective!
It's very rare for me to know in advance exactly what is coming through day to day.
I certainly don't have the details of each day's content. But I know that these areas have been on my heart to talk about, in particular around belief, around certainty, around living from FAITH.
We know that exactly what is meant to come through for you WILL, and then some. And that if you intend and allow for it to, it will change, most likely before we even begin, due to your energetic commitment, the direction of your LIFE!
Meaning: direct it back to absolute soul alignment.
*** NEVER Seen Before Bonus! ***
As part of this, I've been guided to offer a NEVER before seen bonus … one I feel super vulnerable about sharing!
It's the exact journaling I did to allow the download of THIS offer through. How I allowed the idea to bubble up. You'll see my doubt, uncertainty, annoyance. You'll see what I discarded. How I went through the layers. And how I KNEW, this was the one.
I'll ALSO add in copies (screenshots) of my conversation with my COO Ash, where I was talking through the idea and allowing it to come to life.
I want to show you the exact Idea to Launch process!
This bonus alone is EASILY worth the cost of this program, particularly when you hear the mindset side of it, in terms of STAYING THE COURSE and refusing to back away from my self until the idea showed up!
I refuse not to create!!
AND, when you register for EXPANSION today (and how could you not?!) you'll also receive early access to the Pre-Work. This is ALSO never seen before, and brand new just for you – and it's a guided meditation on remembrance, to help you connect back to deepest self and the most certain truth of your destiny, before we even begin.
Perfect priming, for when we expand RAPIDLY into all that is coming through in this work!
Of course I could now go on and on here, about what I could or should have charged for this, and what it's actually going to be …
Or about all my accomplishments on line and off, with money, with purpose, with passion, with flow …
I think you know all this anyway. Even if you just me! Your soul feels what matters. And that's ALL that matters.
But I will say this:
You've always known it's supposed to be about ALL that is inside of you. That it's meant to COME from a place of purpose, passion, and SUPER super flow. And that if you just.freaking.trusted, and showed up FULLY from that place, you'd be living in a different reality already.
THE ONE INSIDE OF YOU.
If that's true for you right now, then LET'S GO CREATE THAT REALITY.
Right now
Press play for regular, (super fuck yes!!) upfront or payment plan
OR
Press play like a VIP, and receive the full course, plus 10 days direct photos or screenshots of my ACTUAL personal journaling, so you can see how I create and expand my life, PLUS a VIP only follow-on live Hotseat, where you'll receive a personal transmission just for you, if you'd like one! Payment plan also available.
>>> https://thekatrinaruthshow.com/expansion
We start Monday 17 December, US time!