News
Confessions Of A Late-Night Snacker
Guest post by Sarah Wilson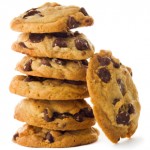 I've confessed to this before (on twitter, in Cosmo): I have this thing where I have to eat before I go to bed. Doesn't matter how sustaining dinner was. I have to snack. Honey on rice toast. Toasted nuts with cinnamon ticks many wrong boxes and doesn't do great things for my self-esteem. Or weight at times.
I've managed to steer the habit around with sheer tenacity. But for anyone still struggling, these tips made sense to me. I stumbled upon them on a post on Huffington Post by Janice Taylor, who refers to herself as, intriguingly, "Our Lady of Weight Loss, Patron Saint of Permanent Fat Removal ."
Ten Ways to Curb, Conquer and Control Nighttime Eating
1. Awareness First. Nighttime is often a vulnerable time of day. You might be tired. You may have said, "No, thank you," numerous times throughout your day, and you're worn down. It could be, more likely than not, that this is the first time that you are able to focus on your personal life and it's bringing up anxiety. Know that you are not alone. We could all (me especially) blow a day of healthful eating within 10 minutes of nighttime snacking! Just knowing what to expect is helpful.
2. Keep Low-Fat, Low-Cal Snacks on Hand. It seems that our evening meals and snacks are higher in fat than breakfast or lunch, so it is especially important to make healthy nighttime choices. Perhaps some air popped popcorn, or a 1/2 cup of low-fat ice cream, or a little bit of protein (Kat: protein would definitely be my pick … or a nice tasty glass of fibre mixed with water. Sounds awful but it certainly fills you up!).
3. Late Night Tea. Brew yourself a pot of delicious, decaffeinated tea and make it your end of night ritual. Nothing passes through your lips after the tea!
4. Get Creative. Like to knit, crochet, and/or cut & paste? Keeping your hands busy is helpful. The trick is to set up your 'craft' ahead of time. Just like you plan your meals; plan your after dinner activity. If you don't have the yarn and crochet hook right there, next to the sofa, you are likely to take reach for food instead.
5. Get Busy. Many people eat at night because they are bored. Take a dance class or join a book club. Make your nights fun and interesting. Get out of the house!!! Socialize.
6. Turn Television Commercials Off. If seeing food is a trigger, mute the food commercials, switch the channel or turn it off!
7. Eat Breakfast. One study after the other shows that those who skip breakfast end up eating more calories by the end of the day.
8. Take A Breath. Step outside and breath some fresh air for a few minutes.
9. Stretch It Out. If you are watching TV, stand up, sit down and shake it all about! Get on your stationary bike or the treadmill.
10. Play Musical Chairs. Sometimes the simple act of 'moving,' 'moves' a craving, 'moves' a mood. Moving changes your internal state. Move from one chair to another.
About Sarah Wilson
If Sarah had a proper resume, it would mention that she is a Sunday Life columnist, host + producer of the Lifestyle YOU channel, host of MasterChef Australia and editor of Cosmopolitan magazine. What it wouldn't tell you is that she's on a mission to find ways to make life bigger, more meaningful, nicer, smarter, heartier. Sarah's blog is all about this search.
Life is Now. Press Play.
Kat
If you liked this post please tweet it below. Thankyou!
Life is Now. Press Play.
Kat x

PS
I want to help you to build a business you LOVE, and that meets your every want and desire, in a real and true way, whilst also resulting in you making a LOT of money, fast, and impacting a lot of people, also fast, in the way you know you were born for!
My most transformative 1:1 intensive EVER … shifting people into EPIC income and success since 2016 is back, for the first time in 2019! I'm so excited to bring this signature transformative work back!
Rich Hot Empire!
Work With Me for 6-Weeks Personally to Grow Your Perfect Cult Tribe, Create and Launch Your Low-High End EMPIRE, and Set Up Multiple Recurring Income Streams to Take You to Multiple 7-Figures and Beyond, Doing What You Love!
This round is even more special as I will be re-recording all original content, with you there live with me and alongside me AND you will also receive all original content; the exact trainings which has made this program my most successful ever, with clients repeatedly saying they achieved more in 6 weeks with me than they had in 2 YEARS beforehand! This work is for entrepreneurs at ANY starting point, as it's about who you are as a person not where you're at. I've had clients anywhere from total start-up, to already doing 500k+ / year go through Rich Hot Empire and all who have done this work have gone to a level of income as well as alignment and FLOW which they couldn't previously even imagine!
6-week personalised intensive high level mastermind
Weekly group training and support; multi-media training: visual + audio
'Done for You' Templates and Step-by-Step Worksheets
Personalised 1:1 coaching included, plus DAILY unlimited 1:1 access
My personal hand on your business success
Weekly group coaching call and hotseat with my other private clients
24/7 mastermind forum, networking and support
Very limited spaces
Results guaranteed
Not for everyone
STARTS THIS MONTH!
I'm so excited to do this work with a small group of badasses who are willing to SHOW UP FOR THEIR SOUL no matter what. To walk away from all that is not serving, not actually working, not FILLING you. And to all yourself to bring your truest desires to life. If that's you, or you've felt the call to work with me at this level, PM me now. Bonuses and fast action-taker investments apply to all successful applicants, but for the first 5 to say yes there is a very special $2000+ bonus specific around Soul Shifts & Money Makin', and which, in and of itself even before we begin RHE will have shit changing for you FAST.
Apply via PM only. I can't wait to speak with you!
PPS
HAVE YOU JOINED PURPOSE PASSION FLOW ACADEMY?
My 'Going Fully Quantum' training will break down ALL of what we've discussed today, and teach you the finer details and finesse of it, as well as exactly what needs to be true for you to APPLY it, not only into the practical actions you need to create THAT money flow and THOSE results, but also in terms of ALL the energetics of it, especially the 'being and non-being' around dropping in to superflow so you can be shown, create, receive, AND of course the being around not being one of those people who just can't seem to choose faith and are ruled by fear. We'll also talk about creating and integrating the exact wording, beliefs, emotions, energies YOU need for all of this to switch effortlessly for you, as you've always known it would.
In other words: EVERYTHING you need to know to go fully quantum, and double your income in 30 days or less, or whatever else you choose!
Where will you find this training?
Why, it's one of the very first training in 'Remembering Who You Always Were', which. is our June intensive for Purpose Passion Flow Academy, my SUPER low-cost monthly membership mastermind!
And this training?
Will change your freaking reality. Well – it will REMEMBER it.
It's all available to you gorgeous.
You know this already.,In the quantum it is DONE. And in Purpose Passion Flow Academy, and especially our June intensive 'Remembering Who You Always Were'? We gon' done do it.