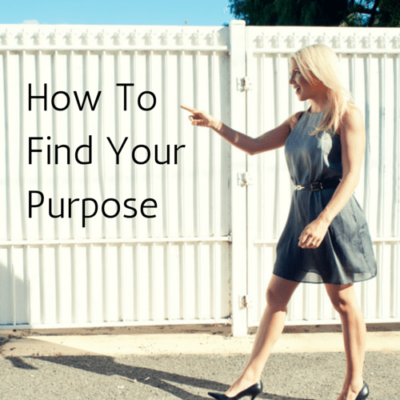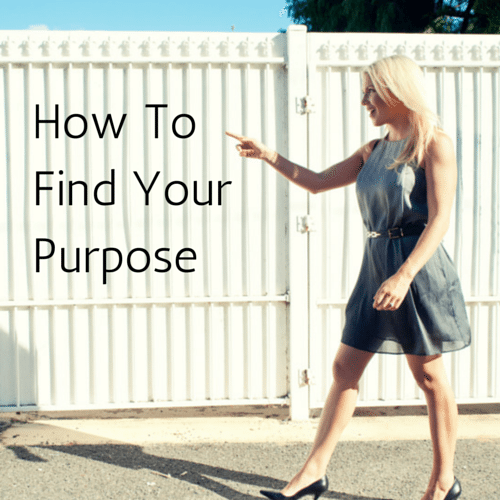 Podcasts
Podcast Episode 3: How To Find Your Purpose
Repeat after me: "I commit to living on purpose and with passion."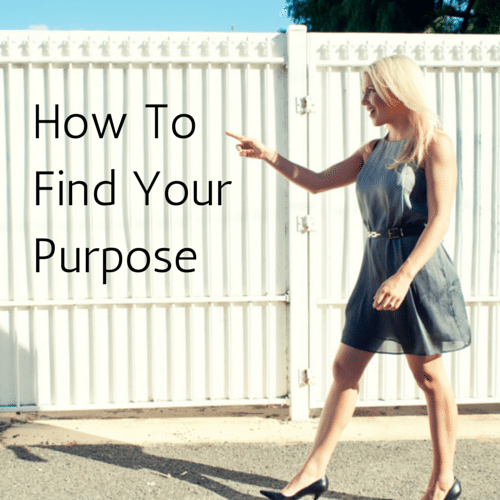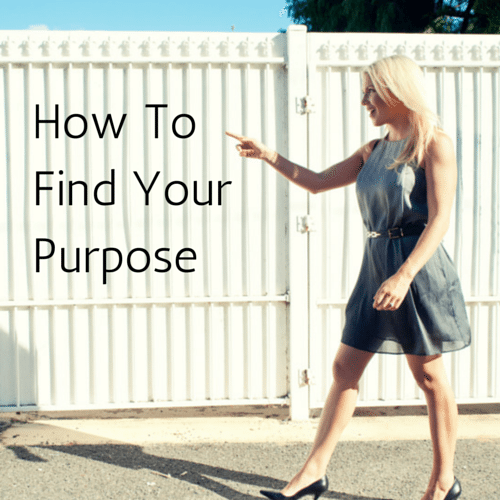 Action taking. Dreaming bigger than big. Making. Shit. Happen. You have one life to live and you must be committed to living with purpose and in pursuit of your passion.
Imagine starting your mornings, willingly and naturally, before the alarm clock even goes off.  Remember that excitement you felt as a kid every Christmas morning?  That feeling that made you leap out of bed and run down the stairs?  You can have that again.  You can have that Christmas-morning-excitement pumping through your veins every day of the year.  The key to it all is to find and pursue that one thing that you're really passionate about and live a life of true purpose and meaning.
But how do you find your passion? And what is purpose?
Finding your passion may be easier than you think.  Our days are filled with required, often mundane, activities – doing the laundry, picking the kids up from school, making breakfasts and lunches and dinners and washing all of the dishes that go along with them – but what is it that you do in those rare, free moments throughout your day or week? Maybe you can't even remember that last time you had a moment to do something for yourself.  In that case, what is it that you think about when your mind wanders off while sitting in traffic or waiting in line at the grocery store?  What is it that consumes your thoughts when the entire world around you drifts away?  Whatever that one thing is that always has the power to pull you away, that is your passion.  Find it and hold on tight.
Purpose is what gets you out of bed every morning.  But more than that, your true purpose is life is that thing, that passion, that energizes you, excites you and inspires you.  You have one life and that life is now.  You have a responsibility to yourself to get everything you can out of this life.  Are you living your life on your own terms or are you living a life dictated by the demands of all of the things that are not serving your true purpose?  Our purpose is life is to share our gifts with the world around us.  To find your passion and purpose is to discover what that gift is and the tools by which you will create a meaningful life that will make a difference in not only your life but the lives of others.  You may have fears, doubts and questions about that purpose but you will still have an inner certainty that fuels you and provides a quiet excitement.
The first step in living everyday with burning passion and true purpose is to carve out the necessary time to discover what that means to you and what that looks like. Start with one hour a day.  It's not about completely ignoring the things you don't want to do – laundry, meal prep, cleaning – it's about finding the time to harness a greater energy and focus on how to leave your mark, follow your calling, and find inner peace.  You cannot cram something into the cracks and crevices of your life.  Stop doing things that don't align with your dreams.  If you don't show the universe that you value yourself to have enough space and time in your life then why should you get to live an incredible life?  You're not even trying.  You're not giving yourself a moment's breath.   In time you will learn to differentiate between the things that you should be doing with your time and the things that you should not.  What is the best use of your free time? What things are distracting you from pursuing your best life?
My purpose in life is to inspire, educate and empower other people, particularly badass women, to figure out what they want from life and how to get it.  How can they live their best life?  Now, let me share my gift with you.
Bullet point outline of the episode
What is your passion in life?
What is your purpose?
How do you turn your dreams into reality?
What are the tools you need to share your gift with the world?
How balanced focus on Body, Business, Money, Lifestyle and Self will help you find your passion and purpose.
How Kat came to discover that her true purpose in life is to inspire, educate, motivate, and empower women to live their dream life, live their best life.
Don't forget –
Life is Now. Press Play.
Kat x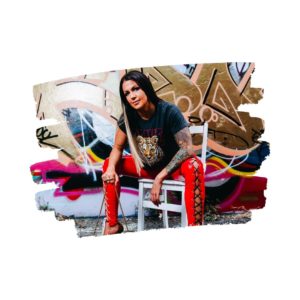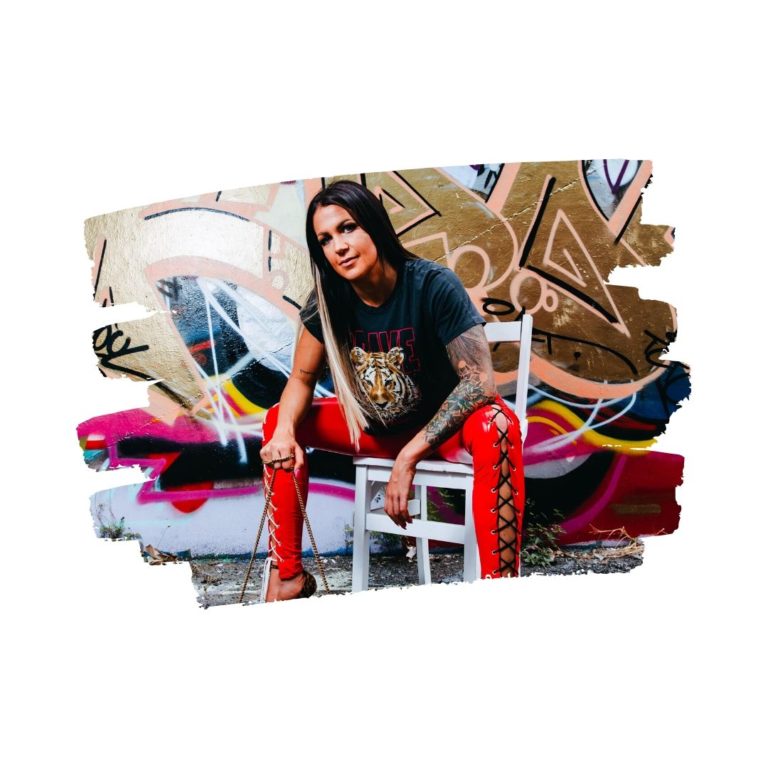 P.S.
Doors for The 100k Per Month Formula have re-opened for a very LIMITED time!
Don't miss out on the opportunity to be part of the The 100k Per Month Formula, jump in now and join while the course is running LIVE!
The 100K Per Month Formula is so much more than just what I know I'm here to teach, create, and share with you on the topic of achieving and surpassing consistent 100K months, all from soul of course, doing what you love, and just by being you.
I look around the dozens and dozens of revolutionary badasses who have said yes to soul in joining me and in just a matter of weeks, the shifts being made, the next level selves being stepped into, the MONEY claimed and created, is, well –
MIND-BLOWING to say the least.
I'm going to help you to easily identify the VERY few practical thingies you need to do to drop into a deeper level of creative flow and magic, and GET THE THINGS OUT INTO THE WORLD IN A WAY THAT GETS YOU PAID.
The 100k Per Month Formula is about the expansive energy of calling in, allowing, receiving and CHOOSING to be available now for whatever it is you know is available for YOU.
It might be the goal of 100K per month, it might be a completely different figure, whatever it is for YOU is what we'll be working on during our time together.
And, and a heads up – we're also gonna talk about the you still hide the TRUE wild power of your all that you ALL that you are.
Hmmm. So much more I am GOING to be saying to you about that!
So, yes.
The 100k Per Month Formula
10 modules + one extra (stealth!) one.
3 killer bonuses (including 2 entire new courses)
All new live course
YOU ALREADY KNOW IF YOU NEED TO BE HERE.
Join now and get immediate access to the 5 modules which have already dropped. Doors are open for three days only: https://thekatrinaruthshow.com/100kpermonthformula
You'll also receive access to ALL 100k Formula bonuses … plus join me live for the 2 Q&A hotseats!
In the end –
I got tired of trying to please everyone.
And I decided to just do me.
Publish my long posts.
Rant anytime I like.
Go off on ALL the tangents.
Let the ART control ME, not the other way around.
And when I did?
I made my millions.
Now go get yours.
Don't miss out on the opportunity to be part of the The 100k Per Month Formula, jump in now and join while the course is running LIVE!
This is far and away one of if not THE most rapidly transformative courses I have ever created!
3 days only!
Get your place today: https://thekatrinaruthshow.com/100kpermonthformula