Podcasts
Podcast Episode 5: What's your purpose in life and what's holding you back from achieving it? A conversation with Jennifer Longmore
This episode is going help you clarify your purpose and stay on track to accomplish it…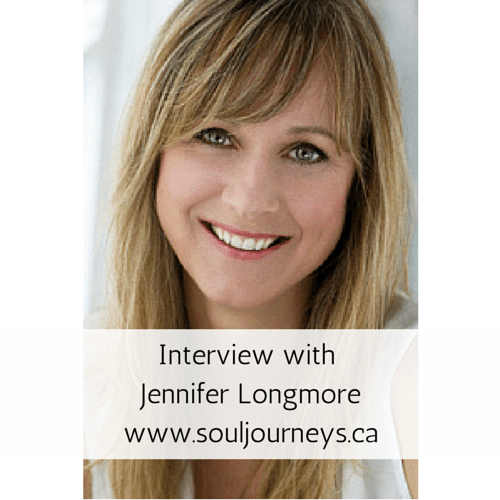 Jennifer Longmore calls herself an extroverted introvert. In fact many people in the world who are out doing big things are introverts, she says. In this episode, Jennifer discusses how inner tendencies and fears can actually be an energy source to propel you forward to achieve your purpose in life. Through this interview session, Jennifer explains the cues to look for in determining how to know if you're living the life you were meant to have.
Most people want to know what am I here to do? What is my purpose in life? The truth is, Jennifer says, they already know what their purpose is and they have everything inside of them to create an amazing life. The issue is, once acknowledged, the person has to get honest and do something about it. They are reluctant to take the next step. They fear that they won't be supported, or won't know what to do once they get started. They don't know how to clear away the blocks so they can live their purpose.
Here, Jennifer gets real about reading volumes of books to make her purpose come true. She says no amount of information will help you live your purpose, but it is the inspiration to go out and achieve it.  Living your best life doesn't just happen. If you want to love your life, you have to do what you were born to do.
Jennifer talks candidly about her own venture into business and how she went from 7 clients to a 6-figure income in 10 months, because she was doing what she was born to do. She tells about being laser focused and motivated even on days when procrastination is tempting.  Be a doer, not a talker, she advises.
Choose the opportunities that are right for you. The world is flooded with opportunities. How do you know which of them are for you? Jennifer says she holds each opportunity up against a measuring stick. On a scale of one to ten, where does this rate? If the opportunity isn't a 10, she doesn't do it. This doesn't mean missing out, it means staying connected to her best life. There will always be fears and obstacles to overcome. Expectations will seem impossible to live up to, but you have to get out of your own way. Once you find your why, require it, expect it, make it come true.
Go ahead – click the play button. This one is worth it!
OUTLINE OF THIS EPISODE
Finding your purpose. This is your why.
Channeling Energy – finding balance
Know which opportunities are best for you
Creating the life you love
Resolve the 'what-ifs' that are holding you back
What beliefs do you need to change to be more successful?
Scheduling your time, setting boundaries
Create a motto for your why
What you expect comes true
Time is a non-renewable resource. Treat it like gold.
LINKS MENTIONED IN THIS CONVERSATION
Heal Your Money Story: Free Your Soul Self-Study (Digital Program) 
Soul Journeys – Highly-Conscious Business Intensive
TWEETS TO HELP YOU SPREAD THE WORD ABOUT THIS GREAT EPISODE
[tweetthis]Be a doer, not a talker. Don't just talk about it. Do it![/tweetthis]
[tweetthis]Live beyond your own bubble. Take more risks and expect big things.[/tweetthis]
[tweetthis]Books will not make your purpose come true, but they inspire you to achieve it.[/tweetthis]
[tweetthis]People want to hang out with people who are having fun. Be one of them.[/tweetthis]
[tweetthis]Time is a non-renewable resource. Treat it like gold.[/tweetthis]
PS Places are filling now on the DAILY, are you in?
Next Level Empire: Multi 7-Figure Empire Expansion For Unapologetically Badass & Driven Women Who Are Ready to Be Seen By the WHOLE Freakin' World
6 weeks.
1:1.
You and me.
UNLIMITED access.
Deep dive live (and fully recorded) trainings each week, downloads on the daily from my soul to yours, asskickin' as and when required (uhhhh – always?), behind the scenes access to every aspect of my biz, + my hand on your ass (what? lol … maybe my foot haha) to help you implement it all right for YOU
Time to access what's already in you 😉
** Kick off Feb 25, places filling and strictly limited, message me now for more x