You are unlikely to ever reach your dreams of looking – or feeling – the way you long to so long as you remain addicted to certain foods.
I know, right? I just hit you over the head with a brutal statement without even taking the time to ease you in with a nice story.
But you know what? Food addiction is not something to be nice about. Not only can having an addiction result in very serious health concerns, but it can destroy your life.
Too big of a statement? I don't think so.
what is an addiction?
An addiction is something that alters your mood and/or behaviour. That's in very simple terms of course and in terms of how it can affect your life of course there are many degrees.
But think about your addiction. Perhaps you're thinking you don't have an actual addiction. Perhaps you even scoff at the idea! But there is a food that straight away popped into your head, isn't there? Tell me – how do you feel when you think about that food?
How do you feel at the idea of not having it at all for a full 30 days? Or longer? How about not having it even for a week or perhaps a few days?
Hmmm?
And how do you feel when you eat it? Does it help you alleviate stress, boredom, uncertainty, low confidence? Does it help you to hide from something or push your worries away? Perhaps it gives you only good feelings. But do those good feelings last; are they real?
the trouble with rigid diet plans
The trouble with trying to follow a rigid diet or eating plan is that you can't help but focus on whatever you're not supposed to focus on! This is one reason I wrote the Woman Incredible Look Great Naked Eating Plan, to focus on all the great stuff you can eat.
That's not to say that eating healthier doesn't require you to restrict or perhaps even give up certain food habits. The best way to do this is by crowding out the unhealthy foods, which you do simply by eating more satisfying and truly healthy foods. That's a topic for another post 🙂
But we're talking food addiction here, which is bigger than just a habit. Tougher to break.
And a real bitch of a thing to try to deal with simply by stopping cold turkey.
binge eating
You may have never given in to a bout of binge eating. Sorry to stereotype, and I know this won't apply to everyone, but if you're female? I'm guessing you've had the odd binge episode here and there.
Perhaps more than the odd one, hey?
Here's something you may be surprised to know. You are far from alone. I would say that roughly 70-80% of the women I work with and talk to both on and offline struggle with binge eating in one form or another, or have done. These are high-powered and successful women. Women who excel in one or more areas of their life, and women who are often the envy of their friends and colleagues.
Women who are desperately trying to keep all the balls in the air, and have found that eating seems to help them cope.
Perhaps you know a woman like this?
I don't necessarily mean these women all have an eating disorder, although regular binge eating is in itself classified as such.
I guess you might wonder why it is so common. But I don't really have to tell you, do I?
Stress relief. Habit. Boredom. Cravings. Emotional upset. Dealing with overwhelm or a busy life. And so on. And the constant lie or 'promise' that it will be 'just this one last time'.
how to stop eating your trigger foods like your life depends on it
I was addicted to chocolate for years. It's a running joke, with my family and friends. Well, with those of them who don't know I used to be bulimic. But to be honest, even those people who do know just think it more funny than anything how much I love my chocolate.
I don't think anyone who hasn't also battled a food addiction can really understand the love-hate relationship that goes on with every bite, until you find some way to truly make eating that food not a big deal.
And I'm not just talking about when I had an eating disorder. For me, I'm talking long after that, when I am both inside and out a 'paragon of health and fitness', but yet there is still that thing of 'having' to have a little chocolate each day.
Maybe it's NOT a big deal. I eat very high quality and low sugar organic chocolate, and it's around 20-40 grams per day. Not heaps. But you know what? Until recently it was every. single. day.
I felt as though it had this annoying hold over me. And deep down I knew that the reason I wanted to break the addiction was not about nutrition but about control. Feeling that I was in control, not the other way around. Can you relate?
And sure, I wanted to see what difference it would have physically to actually be completely sugar free :).
Bring on the extra lean tummy!
So I decided that enough was enough. After all, if you want to achieve anything in life you need to start living as though that goal were true NOW. Want to be a healthy person? Start acting healthier. Want to be fitter? Start moving more. Etc.
I knew from past attempts that trying to completely give up chocolate for a period of time (a month, a week, even a day!) was an idea doomed for failure. I hate being told I can't have or do something. Don't you? Even if it's you doing the telling!
If you decide you 'can't' have something, it's all you can think about until eventually you come up with a bevy of really quite good justifications as to why you not only should have the something but actually need to.
Impressive, but not useful.
So. Here's what I eventually hit on, and it worked wonders for me.
breaking a food addiction in 30 days or less
You simply give your self a window within which you may eat your trigger food. Make it a window of the day almost opposite to when you normally would eat that food. For example, I tend to use chocolate as part of my wind down routine after I finish working. I'll go and meditate for a bit, then read something and eat my chocolate.
It's usually around 5pm, and then often I end up eating a little more after dinner.
So my 30-day challenge to break my chocolate addiction was simple – no chocolate after 3pm. In theory, I could have as much of it as I wanted before 3pm. The reality is I rarely do want it before then.
And it was amazing how easy this was. After being pretty grumpy about it on day one (even though I had one mini chocolate at 1pm), I had a busy day two with no time for chocolate relaxation, and even though I wanted some that night I held out. I was easily able to, because I knew that if I wanted some for breakfast the next morning I could darn well have it!
With each day that passed it became less important to me to use chocolate to wind down. For that evening time of switching between work and family life I was forced to find other relaxation tools and not once did I feel I was sacrificing. There was always the next day!
And for the first time in years I reckon I skipped chocolate altogether at least half the month. I'm at the point now where it truly isn't a big deal whether I have some or not now.
We're talking about an approximately 16 year old addiction here, so I think that's pretty impressive.
Interestingly I also lost about 2kg straight away in the first week, although I was simultaneously starting another challenge of not eating anything extra after dinner.
So. Do you have a food addiction you'd like to break?
Have you (almost) given up hope?
But are you sick and tired of being trapped by this one annoying habit, and wondering whether it could really be part of the 'missing link' of achieving your dream body?
If so, I beg you not to over-think this. You already know which food it is. And you know when each day you tend to indulge. Give yourself 30 days to test my theory. And let me know how you go. If you dare, leave a comment below with what your addiction is and when you will/will not be allowed to eat it over the next 30 days. If there's more than one food I would suggest starting with just one, maybe add the next one after 10 days or so. Set yourself up for easy success 🙂
You are unlikely to ever reach your dreams of looking – or feeling – the way you long to so long as you remain addicted to certain foods.
Let me help you START NOW!
Let me help you kick start your journey to a healthy you!
LET'S LEAN IT UP WITH MY 21 DAY LEAN IT UP CHALLENGE!!
Want to Shed Some Extra Layers Fast and Reveal Your 'New' Best, You? Join my Lean It Up Challenge and Receive 21 Days of Meal Plans, Workout Guides, Motivation and Support to Help You Create the Body You Want – Fast!

If you've been struggling to form a consistent habit and get results or if you can't shake that annoying last few kilos, then you NEED to be on this program. You will shape up FAST! It's pretty simple. And the truth is you DO pretty much know what you should be doing, but that doesn't mean you're doing it!
I want to give you the kick up the butt you need to get revved up and organised about peeling off the extra layers in a way that is sane, healthy and gets results! The Lean It Up Challenge is based on the exact nutrition and training that I'll personally follow when I need to get photo-shoot read!
So trust me when I say that this system works!
A snapshot of what my clients have to say!
"Thank you, thank you, thank you!  I lost 10cm in Week One!" - Katrina Tuscano
"Holy moly! That first day workout makes me sweat more than my balance & combat classes combined. Awesome work!  So far loving it!  U rock Kat!" - Chason Gripton
READY GORGEOUS?!
Don't forget –
Life is Now. Press Play.
Kat x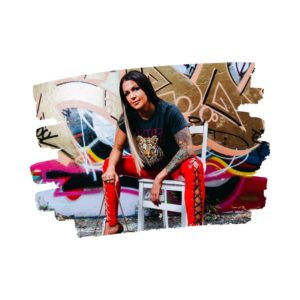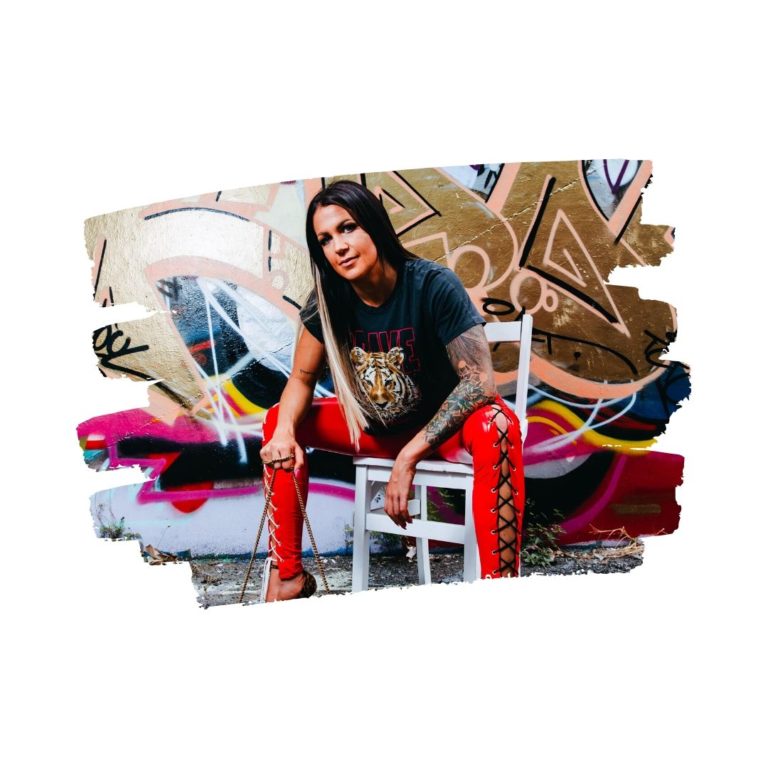 P.S.
Million Dollar Soul Team is here!
An absolute MUST for any entrepreneur who is ready to NOW start saying yes to the one day vision of where they're meant to be!
The Point by Point & Definitive Program on Finding, Building, Training, Empowering, and Flowing With Your Ultimate 'One Day' Soulmate Team, But Now!
https://thekatrinaruthshow.com/milliondollarsoulteam/
Learn exactly, and every step along the way, how I went from solo entrepreneur, to one and then two VAs even up to multiple 7-figures per year, to now being surrounded by the MOST incredible dream team on the planet! Everything you need to know for EVERY step on your journey in this area, plus the ongoing day to day and BTS of all of it! Taught by me AND the #KatNinjas, and includes access to our Standard Operating Procedures, Templates, Systems, and more, that you can use right away in your own biz, even if the entire team right now is, like it once was for me, YOU!
This 4 week program is about SO much more than simply the 'how' of finding, building, training, empowering, and flowing with your ultimate soul team. What it's really about? Getting TF outta your own way, whatever that looks like, to say yes to the business and life you actually came here for.
Come see what I made you, here: https://thekatrinaruthshow.com/milliondollarsoulteam/
P.P.S.
I'm re-opening Rich Hot Empire, today!
This is my 6 week 1:1 intensive, #KatrinaRuthFamous since 2016! It is THE way to work with me if you know you're meant to work with me 😉
During our 6 weeks together I take you through EVERYTHING there is to know around building your low end right through to high end multi 7-figure and BEYOND soul aligned empire, doing only what you love.
This isn't about where you are right now in business, this isn't about how much money you're making right now it's about who you are as a person.
Rich Hot Empire is about flicking the damn switch on who you're meant to be NOW!
Here's the thing –
The difference between you and the woman you see who is crushing it online, who's doing such an amazing job, who is so inspiring just through the ESSENCE of who they are –
Honestly, the difference isn't the systems and the structures..
The difference is she just has a HIGHER LEVEL OF BELIEF than you.
The belief in her God given right to have things work in a certain way
The belief to have business work in a certain way
The belief to have life treat her in a certain way
The belief to have the right ideas come through
The belief to have things just work out
She just believes and expects it!
What is your level of belief?
It's time to back yourself, but FULLY.
Its time to dig your damn heels in and DO the darn thing now!
This?
This is what Rich Hot Empire, and the work I do with you as a private client in this 6 week time together, is all about.
It's a time to really get into the structure and strategy in a DIFFERENT kind of way. To go behind the scenes of how I've done it, to build a multiple 7-fig per year biz which breaks all the rules, lets me be me, and yet is also highly structured … without at all feeling that way!
It's a pretty cool thing, to realise you figured out how to unleash ALL your madness, but fully, and NEVER compromise on what feels fuck yes and fly for you, and yet know you got your biz shiz sorted!
Guess what??
You get to have that too.
We dig ALL the way in to your belief stuff, mindset stuff, energetic alignment and ability to receive, everything INTERNAL that is stopping you from already being where you know you should and could, and what to do about it.
Rich Hot Empire gets such incredible results for people because it marries these two areas together. Full alignment to that next level identity you KNOW is waiting for you –
And full asskickery to do what you know you gotta do, with me right there by your side showing you how to do that, how to find the exact way that feels good and works for YOU.
Ready to go all in on you and truly BELIEVE you can have it all?!
Message me for the full overview: http://m.me/katrinaruthofficial
>>>Rich Hot Empire! 6-Weeks Personally to Grow Your Perfect Cult Tribe, Create and Launch Your Low-High End EMPIRE, and Set Up Multiple Recurring Income Streams to Take You to 7-Figures and Beyond, Doing What You Love! <<<
6-week personalised intensive high level mastermind
Weekly group training and support; multi-media training: visual + audio
'Done for You' Templates and Step-by-Step Worksheets
Personalised 1:1 coaching included, plus DAILY unlimited 1:1 access
My personal hand on your business success
Weekly group coaching call and hotseat with my other private clients
24/7 mastermind forum, networking and support
Very limited spaces
Results guaranteed
Not for everyone
I'm so excited to do this work with a small group of badasses who are willing to SHOW UP FOR THEIR SOUL no matter what. To walk away from all that is not serving, not actually working, not FILLING you. And to all yourself to bring your truest desires to life.
If that's you, or you've felt the call to work with me at this level, PM me now.
Apply via PM only http://m.me/katrinaruthofficial. I can't wait to speak with you!