News
Last Minute Christmas Sale – Discount Code Updated!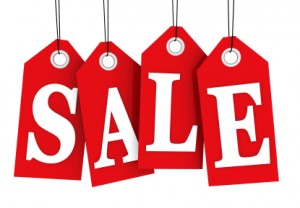 I gave you a faulty discount code in the previous post – the actual code is 'christmascheer' – see below 🙂
Are you stuck on what to buy your nearest or dearest? Or perhaps you're just sick of shopping for other people and would love to treat yourself 🙂
Until December 26th I am offering a very special 41% (yes, 41!) reduction on my book "Secrets of Lasting Weight Loss Revealed" This is a 'choose your own adventure' style guide to lasting fat loss, and covers everything from digestion, to stress, to sleep, to motivation and belief patterns and – of course – what to eat. Just follow this link to read more about this handy weight loss manual, scroll down to find the shopping cart, and use the discount code 'christmascheer' to enjoy your purchase right away. You'll receive an instant email with a download link so you can always read it quickly before gifting it!
Enjoy 🙂
DON'T FORGET –
Life is Now. Press Play.
Kat
PS.
Is it time to go all in with me, 1:1? Breakthrough Private Mentoring is open now.
This is about BLOWING UP your business + money results …
by BREAKING off what is no longer needed or never was –
REVEALING the heart and soul and unapologetic raw wild YOU-ness of it all …
and combining the inner game | energetics | GOD-led supernatural + spiritual as well as the hands on do-the-WERK bits,
of being the leader who CAME here to make and impact millions –
start a revolution –
and knows that it is now TIME.
This is for you if you are already 'successful',
yet you feel in many ways as though you are barely warmed up
and you KNOW there is something so much deeper
Parts you've been ignoring
Parts which need breaking off
and an IMMEDIATE expansion of money | business | soulmate community but most of all YOU flow,
which gets to occur.
Message me,
IF IT'S TIME.