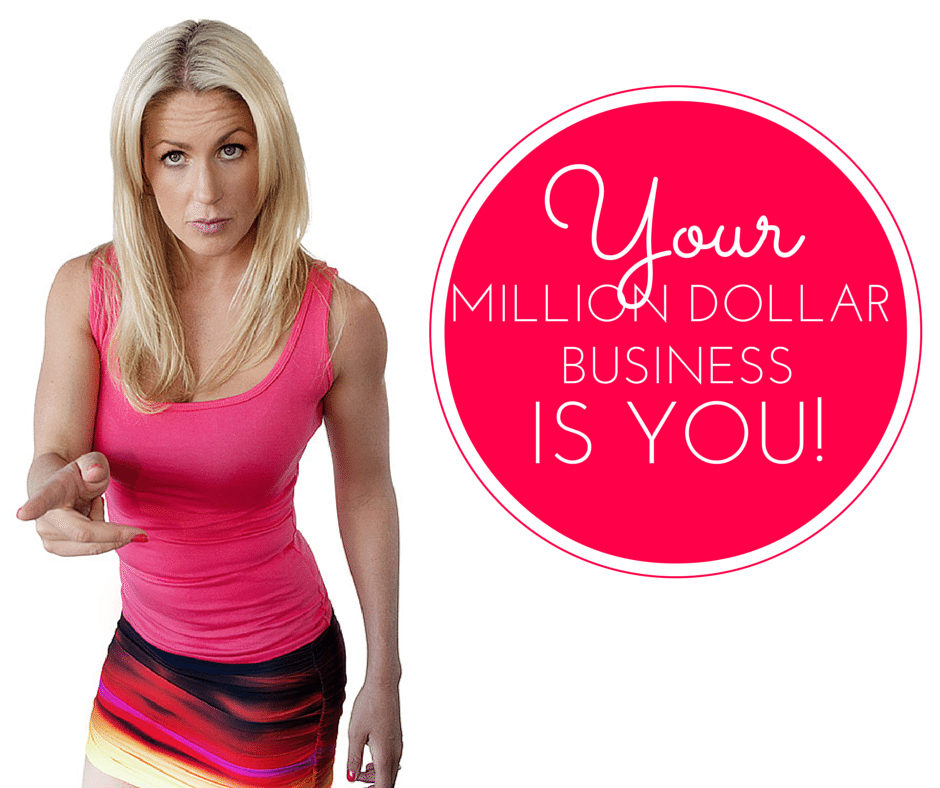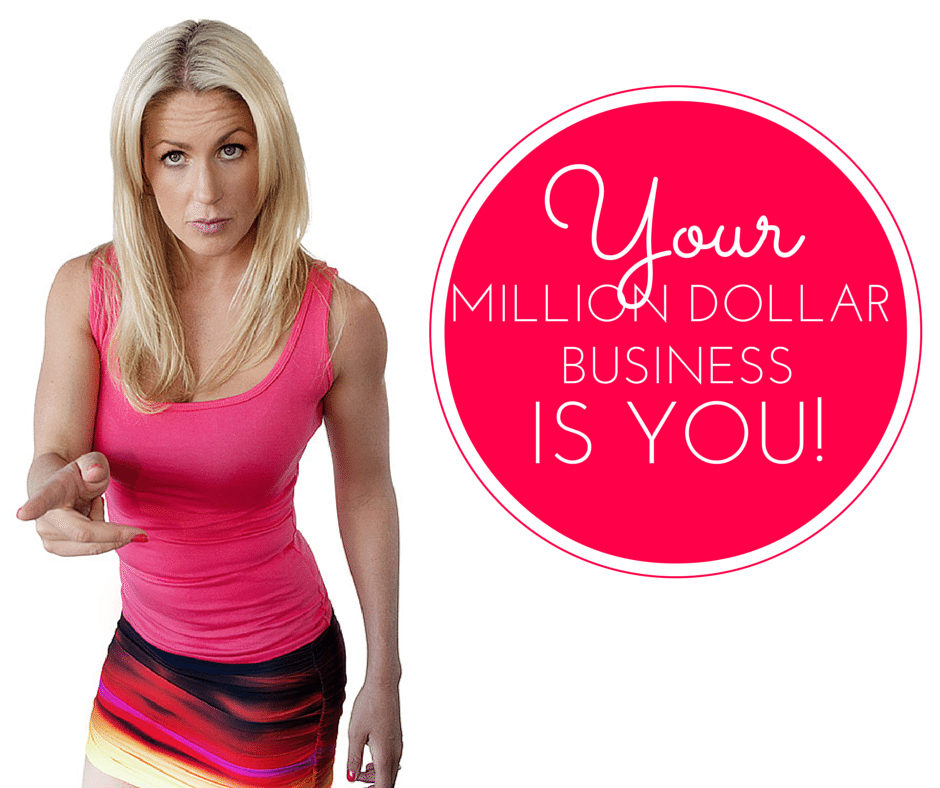 For the longest time I struggled to find the one true path that would help me to really grow my brand, position myself as THE expert in my field, help me reach the millions of people I know I'm born to reach, and of course also make the millions of dollars that so many of us dream about.
Have you ever spent AGES pushing for something only to find it was right there the whole time?
The truth is, I spent a helluva lot of money learning a helluva lot of stuff. To be precise, somewhere in the neighbourhood of $300,000. This was, largely, either every cent I earned throughout that same period of time or simply whacked on the credit card. Enter: 100k+ debt and a business that, 5 or 6 or perhaps 8 years later, I'm no longer really sure when I should count BACK to, still wasn't working.
And the thing is –
I knew my shit.
I mean I KNEW my shit.
I could talk optins and lead gen and conversions and funnels with the best of 'em. Okay maybe not the BEST of them (testing and measuring remains my bug bear to this day; I much prefer to just merrily create and be on my way!) but I definitely KNEW some shit.
What's more, it was GOOD shit. And certainly LEARNED from the best.
Did I implement it?
You bet your ass I did! I'm an A CLASS student! I ALWAYS implement.
And therein lies the rub …
(And perhaps you can relate)
When I got into this game, it was because I kinda couldn't help myself. I had things to SAY God darn it! A MESSAGE to share! Stuff I needed to TELL THE WORLD! I wanted to be a writer! A speaker! An entrepreneur! A THOUGHT LEADER and a game changer, no less!
I was going to change the world, I just knew it! And I started to, in my own small way, but soon enough I realised –
There's so much I don't know.
There's even more that I don't even know I don't know!
One of my earlier mentors called my at the time sales processes CUTE for heavens sakes! I had to lift my game. I had to learn the STRATEGIES of online sales and marketing, and then, clearly, if I was actually going to 'make it' as a business coach I was going to have to TEACH those strategies.
Never mind that moving away from my heart stuff and into the pure head work of TOTAL strategy and strategy alone wasn't working for ME, I'd teach it to others and I'd be GOOD at it.
After all –
That's what my clients wanted.
It's what the industry wanted.
It's where the MONEY was, amiright?
Only thing is.
And it's kind of a LITTLE thing.
(But still maybe worth saying)
It didn't fucking work!
I had strategies coming out of my strategies! I planned and I drafted and I funnelled my little heart out and it didn't. fucking. work. Not for me, not really. And not for my clients, not really.
Have you ever realised you've been focusing on everything BUT the one thing you really need to focus on?
Oh SURE. There was some money.
A little. Then some more. Then not much. Then less still.
And some response.
A little. Then some more. Then not much. Then less still.
It cycled back and forth enough that it was easy to tell myself –
This is how it is.
And to tell my clients –
That's the way this works.
You gotta push! You gotta hustle! You gotta work HARD for the money! Do more! Be more! Do it all! Do it now!
Yes.
But also.
No.
Not UNLESS.
You have the ONE THING IN PLACE FIRST.
You know about the one thing right?
The one thing is the ONE THING, that, such by doing or implementing or being it, you make everything else EASIER or even not NECESSARY.
[pq] The one thing should, of course, relate to your biggest dream and goal. [/pq]
(You do know your biggest dream and goal, right?)
In my business, my greatest dream and goal is to impact the lives of millions of people to get their butts into alignment and press play NOW as the leader and game-changer they are born to be. A side-effect of achieving this goal, which I'm quite okay with, is that I make multiples of millions. And some other stuff, but that's the crux of it.
And it turned out, that for all that I truly DID have some shit-hot strategies in place and all that I truly DID know what I was on about, I didn't have the ONE THING going on.
The INFURIATING part of it was that I so desperately WANTED to have the one thing going on but I'd created a way of acting within my business that caused me to believe I couldn't AFFORD to have the one thing going on. Yet. When all of the while I couldn't afford NOT to!
And so I fought and I pushed and I worked and I followed the damn RULES and it did WORK … sort of.
But it didn't WORK. You know?
When I introduced the one thing, something magical happened.
And it truly happened overnight, in the blink of an eye, like nothing I've ever seen before. All of a sudden, everything just FLOWED …
All of a sudden, MONEY flowed …
All of a sudden, people started KNOWING me …
TALKING about me …
Wanting to WORK with me …
It was an INFLUX, a RUSH, a TIDAL WAVE.
And I realised –
For fuck's sakes. I really could have had this all along! If only I'd known. Which really meant – if only I'd listened.
Do you ever feel that way?
Have you ever?
Do you, now?
You know what the one thing is, right?
It's me, being me.
That's it baby. Your million dollar business is not the right strategy.
It's not the next program.
It's not a more carefully engineered launch.
It's nothing, nothing at all that you can find outside yourself.
The million dollar business is you baby. Time to let the world have some of that good stuff.
After all –
Life is Now. Press Play.
PS
I'm calling in my next intake of driven badass LEADER women who want to work with me 1:1 to FOLLOW SOUL and achieve ALIGNED AF fame, income growth, more.
Yeahhhhhh … this is about unapologetically claiming your place as one who is MEANT to be seen and heard by everyone!!
Next Level Empire baby!
Multi 7-Figure Empire Expansion For Unapologetically Badass & Driven Women Who Are Ready to Be Seen By the WHOLE Damn World
6 weeks.
1:1
You and me
This is for the women who already have a message, an audience, and are making money online and who are now ready to put some damn WHEELS on the thing.
We will be going deeper into message clarity
We WILL be nailing down what you're selling, and how you're selling it, for maximum conversion and flow
We WILL be getting you fully connected to the badass leader within who KNOWS she is meant to run the damn thing
But these things are just the warm-up, because let's face it –
You already message
You already show up
You already sell
You're already ROCKING what you're doing right now
So what you're here for, and what I'm here for with you?
Is to blow the damn thing up.
MAXIMUM reach.
RAPID growth of audience
MASS visibility
MEDIA TAKEOVER
NEXT level leadership status, and being the one who is KNOWN as the Queen
And sales EXPLOSION
I'm taking what I'm doing in my business to CONTINUALLY claim my place at the top, and to take my message to the masses whilst also RAPIDLY growing following and income,
And showing it all to you
Exactly how we do it
What precisely is in place
What we had to have in place for it to work
What we do day to day to elevate fame, income, purpose, ALL of it
And then I'm going to work with you personally to roll it out
Next Level Empire baby:
For the women who were born for more,
And who are done with circling repeatedly around the same damn pond and kidding themselves they're gonna find it there.
Ready, and know it's time? It just might be 😉
PM me now for the full overview. x