News
My Crazy Long To-Do List
Thank-you note to Max at Five Fingers (see the link on the sidebar of this page) for kindly replacing my shoes after I ordered the wrong size
Confirm coffee meeting with a new Personal Trainer who I plan to bring on as an apprentice next year
90 minute gym session with Dan
One hour meeting with my three current apprentices – working on the Nutrition & Lifestyle Session Plan/Workbook we're putting together for their clients
Watch a DVD on speed reading (I've been trying to get around to this for about 2 months, and have now insanely scheduled it for 11pm tonight!)
Tidy the house as it's being inspected tomorrow (we're leasing it out and moving closer to our restaurant)
Write this post!
Work on my upcoming article series 'How To Stay In Shape Over Christmas'
Email a girl from the gym about my upcoming Melbourne Girls Night
Read the business section of The Age
Follow up on some of my Isagenix Associates
Start writing the program PDF's for my new online business (a 12-Week Body Transformation program)
Follow up some other Personal Trainer's to confirm that they want to be part of the PT Calendar I am having produced in 2 weeks.
Call Ezypay (account keeping) as they haven't got back to me on a customer's overbilling
Email some information about Isagenix to the Bulldogs' nutrionalist, who I spoke with last week after accosting the boys in my local coffee shop (hey, you gotta jump when opportunity strikes!)
Follow up a HR contact who I spoke with several weeks back about my Corporate Health business
Scan other blogs in my field and leave some comments if I like what I read
Follow up with Lorna Jane who may be interested in being involved with the aforementioned Girls NIght
Thank-you note to Zen to Fitness. Chris linked back to me in an article he wrote this week on. A link from a fellow (and respected) blogger, is a great compliment! (Actually, I just wrote that note, that's one down!)
Check on some client contracts that are incomplete with my apprentices
Fix some missing links within this blog (articles that should lead back to each other)
Do my homework for my Italian class this coming Monday (man I hate grammar!)
Private Bikram Yoga lesson with one of my most respected (and feared!) teachers – preparation for the National Asana Championship next week
Hopefully stay on for the 6pm class after that!
AUGHHHHH!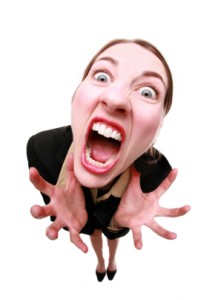 DON'T FORGET –
Life is Now. Press Play.
Kat
PS.
My Success Incubator is back for 2023, and intake has JUST kicked off.
This is high level performance coaching for the TRUE 1% within the 1% entrepreneur who is already creating SUCH epic flow, and now?
Ready to blow shit up. TO WHAT IT ALWAYS WAS GONNA BE.
> Full private mentoring / unlimited 1:1
> Curated Success Incubator only video activations + deep dives
> Live mastermind style zooms with my other 'playing all the way big' private clients
> 3 month container
Details,
+ how to apply,
at www.thekatrinaruthshow.com/successincubator
For the woman who is ALREADY the woman,
and knows it's time to go deeper!