News
Why You Should Leave High-Intensity Interval Training To The Experts – Part One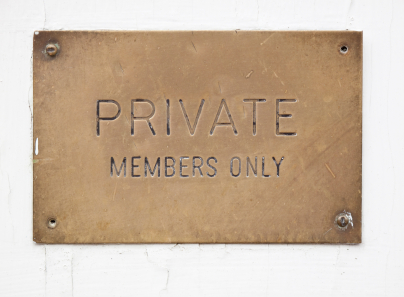 So here's the word on the street – HIIT training or indeed any form of high intensity training, while it works really really well for fat loss and increased fitness, is actually best left to those who are in condition to handle it. Sorry if you're new to exercise or if you've been following the same tired old routine for years, but you're just going to have to stay where you are. Real training, effective training, the stuff that saves you time and actually gets you looking as lean and mean as you'd like? It's not for the man on the street. Sorry if you don't cut it, but that's just the way it is.
At least that's what I've heard.
Okay, okay, so before you blacklist me and delete me from your reader for good, I'm joking. But many health experts aren't. Here's the message that one reader has received over the past few years, and from what people are telling me she's not the only one:
"If I listened to the American media, our medical professionals, or our gyms (and the personal trainers they employ), I'd never get in shape. The health care industry, media, and health and fitness industry are all so terrified of being sued that they are teaching people half-assed ineffective behaviors that won't ever produce enough results to get an out-of-shape person in shape. They are keeping the country fat and weak!
Every piece of exercise, gym membership, etc. come with the disclaimer that you may not use it without first getting a doctor's approval. Doctors and personal trainers giving exercise advice tell everyone not already in shape not to exert themselves too much during exercise! Why exercise if you aren't going to exert yourself?!? Is it even exercise at that point? The warnings are everywhere, and come in a variety of formats, but the overwhelming message to people who aren't in shape is: don't exercise hard, don't exert yourself, don't ever do resistance training (which is only for athletes), and if you ever become out of breath you'll probably die. It's a catch-22: if you aren't already an athlete you should not work out in any way that might change your body."
Have you ever felt that the 'establishment' is treating you that way or expecting you to fit into some sort of workout stereotype based on your sex, your condition, your age, or anything else?
Ever felt like you're just stuck following the 'traditional' approach of classes/cardio or machine weights while a lucky few seem to be doing all this high-intensity work that you've never really seen before? If you have then no-one would punish you for not trying to imitate them – we all know how easy it can be to injure yourself doing something you're not conditioned for.
So what to do if you can't find a trainer who is sympathetic to your needs and wants, or if you simple don't want to spend money on working with a trainer?
Well, the good news is that many of these 'experts' are coming round. Recognising that it's actually okay to ask someone to push themselves a little and that it might even be better for them. But as to whether the industry as a whole is following suit, who knows? But either way, the only thing that's relevant to you is how you can get some of the action and really rev up your training once and for all, isn't it?
Reality check first though. It's true that certain exercise styles need to be worked toward and aren't suitable for people who are extremely unconditioned or perhaps carrying more load than what correct performance would demand. But that doesn't mean they can't be modified or worked up to. Real functional training should be just as adaptable to your 80 year-old Granny as it is to a professional athlete.
Hopefully I can help you bridge that gap between the snooty 'experts' and you and your training needs.
The Truth About Typical Exercise Programs
The majority of gym-based programs are designed for you to fail. Not intentionally, necessarily. But think about it – how can a gym instructor or trainer who has only worked with you for a handful of sessions write you a specific program that caters to your individual needs at an adequately intense level and also won't leave you injured or feeling lost? Can't (and doesn't) happen. This is why most gym programs are template based. Beginner, intermediate, advanced, with maybe a couple of modifications to make you feel unique (especially if you've a friend on the same level of program). So you end up doing your 20-40 minutes cardio a couple times a week, hitting some classes, and following a boring old machine weights program with maybe one or two simple freeweight exercises. There are so many problems with this approach, but at the same time I recognise how necessary it is to be able to provide new gym-goers with something that makes sense and is realistic for them to follow.
The problem is not that the above approach isn't a good start – it probably is for many people. The problem is that people either don't get their programs updated frequently enough (either through their own laziness or poor follow-up on the gym's part), they don't really notice significant and lasting weight loss/muscle tone (check out my new book to learn how to achieve this!) and they often end up feeling stuck and bored. Long story short, it's a quick path to giving up or deciding that the whole gym thing just doesn't work for you. Unless, of course, you actually recognise the need to take things to another level, in which case it's a sure path to frustration as you rapidly realise no-one really wants or knows how to help you.
Any of that sound familiar?
So, I think we'll both agree that what you need is a plan. A structured step-by-step approach to get you to your goals. One that (gasp) actually challenges you from the get-go, but also takes into account the realities of where you're physically at. This might mean a simple everyday routine you can perform at home, or a  changing gym program, and it could mean you need to find a good personal trainer to help you.
Now ideally this new approach won't mean you have to follow a template plan for the long term, although it could still be a good jumping off point. To whet your tastebuds I'm going to get you to follow the below links for some previous posts I've written on this topic. Coming up next week I'll post Part Two to this article – how to workout at home or while traveling.
If Part Two of this article sounds like something that would be useful to you then leave a comment below and let me know what exactly you'd like help with. And remember –
Life is Now. Press Play.
Kat
If you liked this post please tweet it below. Thankyou!
If you're a regular reader and haven't been active in the BodyIncredible community then now is the time – I want your involvement, your feedback, and your questions! So why not make this the day to leave a comment before you go – if you're reading from RSS or email you'll have to enter the blog to do this. You can do that by clicking on the title of this piece. 'Post a comment' is at the article end, right under the 'share this' and 'related posts' options.
If you haven't yet subscribed to this feed, what are you waiting for? Do it now. You can choose either email or RSS by clicking here. If you enjoyed this article please forward to your friends. Thank-you!
PS
Expansion.
10 Days of Live Soul Transmissions, to Help You Find and Follow the Messages Within
Day 1) Trust
Day 2) Certainty
Day 3) Self-Belief
Day 4) Empire Creation
Day 5) Your Deepest Message
Day 6) Following Soul Guidance in All Areas
Day 7) Faith vs Fear
Day 8) Accessing Flow, and Superflow
Day 9) Expanding Time
Day 10) Expanding Money
Every day will be a LIVE soul led transmission.
This will take place on Facebook video, held at a variety of times in order to account for varying time zones, and scheduled only once we have begun. Our daily soul transmissions will be guided from MY higher self and directed from and for YOURS, to help you find and FOLLOW the messages within. The messages of your spirit, your consciousness, of the who you've always been and yet have managed quite well to cover up a lot of the time.
This is about stripping away –
And getting back to the CORE.
We'll dive day by day into the above mentioned areas –
And you'll receive all content and bonuses to keep for life.
There will be daily spirit prompts which you'll receive after each training.
And plenty of time opportunity connect with me throughout, receive transmissions direct to YOUR questions, and absorb more even than what comes through on the trainings, via the energy we'll create in this collective!
It's very rare for me to know in advance exactly what is coming through day to day.
I certainly don't have the details of each day's content. But I know that these areas have been on my heart to talk about, in particular around belief, around certainty, around living from FAITH.
We know that exactly what is meant to come through for you WILL, and then some. And that if you intend and allow for it to, it will change, most likely before we even begin, due to your energetic commitment, the direction of your LIFE!
Meaning: direct it back to absolute soul alignment.
*** NEVER Seen Before Bonus! ***
As part of this, I've been guided to offer a NEVER before seen bonus … one I feel super vulnerable about sharing!
It's the exact journaling I did to allow the download of THIS offer through. How I allowed the idea to bubble up. You'll see my doubt, uncertainty, annoyance. You'll see what I discarded. How I went through the layers. And how I KNEW, this was the one.
I'll ALSO add in copies (screenshots) of my conversation with my COO Ash, where I was talking through the idea and allowing it to come to life.
I want to show you the exact Idea to Launch process!
This bonus alone is EASILY worth the cost of this program, particularly when you hear the mindset side of it, in terms of STAYING THE COURSE and refusing to back away from my self until the idea showed up!
I refuse not to create!!
AND, when you register for EXPANSION today (and how could you not?!) you'll also receive early access to the Pre-Work. This is ALSO never seen before, and brand new just for you – and it's a guided meditation on remembrance, to help you connect back to deepest self and the most certain truth of your destiny, before we even begin.
Perfect priming, for when we expand RAPIDLY into all that is coming through in this work!
Of course I could now go on and on here, about what I could or should have charged for this, and what it's actually going to be …
Or about all my accomplishments on line and off, with money, with purpose, with passion, with flow …
I think you know all this anyway. Even if you just me! Your soul feels what matters. And that's ALL that matters.
But I will say this:
You've always known it's supposed to be about ALL that is inside of you. That it's meant to COME from a place of purpose, passion, and SUPER super flow. And that if you just.freaking.trusted, and showed up FULLY from that place, you'd be living in a different reality already.
THE ONE INSIDE OF YOU.
If that's true for you right now, then LET'S GO CREATE THAT REALITY.
Right now
Press play for regular, (super fuck yes!!) upfront or payment plan
OR
Press play like a VIP, and receive the full course, plus 10 days direct photos or screenshots of my ACTUAL personal journaling, so you can see how I create and expand my life, PLUS a VIP only follow-on live Hotseat, where you'll receive a personal transmission just for you, if you'd like one! Payment plan also available.
>>> https://thekatrinaruthshow.com/expansion
We start Monday 17 December, US time!