News
Why You Should Leave High-Intensity Interval Training To The Experts – Part One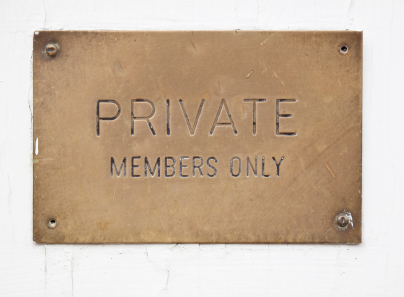 So here's the word on the street – HIIT training or indeed any form of high intensity training, while it works really really well for fat loss and increased fitness, is actually best left to those who are in condition to handle it. Sorry if you're new to exercise or if you've been following the same tired old routine for years, but you're just going to have to stay where you are. Real training, effective training, the stuff that saves you time and actually gets you looking as lean and mean as you'd like? It's not for the man on the street. Sorry if you don't cut it, but that's just the way it is.
At least that's what I've heard.
Okay, okay, so before you blacklist me and delete me from your reader for good, I'm joking. But many health experts aren't. Here's the message that one reader has received over the past few years, and from what people are telling me she's not the only one:
"If I listened to the American media, our medical professionals, or our gyms (and the personal trainers they employ), I'd never get in shape. The health care industry, media, and health and fitness industry are all so terrified of being sued that they are teaching people half-assed ineffective behaviors that won't ever produce enough results to get an out-of-shape person in shape. They are keeping the country fat and weak!
Every piece of exercise, gym membership, etc. come with the disclaimer that you may not use it without first getting a doctor's approval. Doctors and personal trainers giving exercise advice tell everyone not already in shape not to exert themselves too much during exercise! Why exercise if you aren't going to exert yourself?!? Is it even exercise at that point? The warnings are everywhere, and come in a variety of formats, but the overwhelming message to people who aren't in shape is: don't exercise hard, don't exert yourself, don't ever do resistance training (which is only for athletes), and if you ever become out of breath you'll probably die. It's a catch-22: if you aren't already an athlete you should not work out in any way that might change your body."
Have you ever felt that the 'establishment' is treating you that way or expecting you to fit into some sort of workout stereotype based on your sex, your condition, your age, or anything else?
Ever felt like you're just stuck following the 'traditional' approach of classes/cardio or machine weights while a lucky few seem to be doing all this high-intensity work that you've never really seen before? If you have then no-one would punish you for not trying to imitate them – we all know how easy it can be to injure yourself doing something you're not conditioned for.
So what to do if you can't find a trainer who is sympathetic to your needs and wants, or if you simple don't want to spend money on working with a trainer?
Well, the good news is that many of these 'experts' are coming round. Recognising that it's actually okay to ask someone to push themselves a little and that it might even be better for them. But as to whether the industry as a whole is following suit, who knows? But either way, the only thing that's relevant to you is how you can get some of the action and really rev up your training once and for all, isn't it?
Reality check first though. It's true that certain exercise styles need to be worked toward and aren't suitable for people who are extremely unconditioned or perhaps carrying more load than what correct performance would demand. But that doesn't mean they can't be modified or worked up to. Real functional training should be just as adaptable to your 80 year-old Granny as it is to a professional athlete.
Hopefully I can help you bridge that gap between the snooty 'experts' and you and your training needs.
The Truth About Typical Exercise Programs
The majority of gym-based programs are designed for you to fail. Not intentionally, necessarily. But think about it – how can a gym instructor or trainer who has only worked with you for a handful of sessions write you a specific program that caters to your individual needs at an adequately intense level and also won't leave you injured or feeling lost? Can't (and doesn't) happen. This is why most gym programs are template based. Beginner, intermediate, advanced, with maybe a couple of modifications to make you feel unique (especially if you've a friend on the same level of program). So you end up doing your 20-40 minutes cardio a couple times a week, hitting some classes, and following a boring old machine weights program with maybe one or two simple freeweight exercises. There are so many problems with this approach, but at the same time I recognise how necessary it is to be able to provide new gym-goers with something that makes sense and is realistic for them to follow.
The problem is not that the above approach isn't a good start – it probably is for many people. The problem is that people either don't get their programs updated frequently enough (either through their own laziness or poor follow-up on the gym's part), they don't really notice significant and lasting weight loss/muscle tone (check out my new book to learn how to achieve this!) and they often end up feeling stuck and bored. Long story short, it's a quick path to giving up or deciding that the whole gym thing just doesn't work for you. Unless, of course, you actually recognise the need to take things to another level, in which case it's a sure path to frustration as you rapidly realise no-one really wants or knows how to help you.
Any of that sound familiar?
So, I think we'll both agree that what you need is a plan. A structured step-by-step approach to get you to your goals. One that (gasp) actually challenges you from the get-go, but also takes into account the realities of where you're physically at. This might mean a simple everyday routine you can perform at home, or a  changing gym program, and it could mean you need to find a good personal trainer to help you.
Now ideally this new approach won't mean you have to follow a template plan for the long term, although it could still be a good jumping off point. To whet your tastebuds I'm going to get you to follow the below links for some previous posts I've written on this topic. Coming up next week I'll post Part Two to this article – how to workout at home or while traveling.
If Part Two of this article sounds like something that would be useful to you then leave a comment below and let me know what exactly you'd like help with.
Don't forget –
Life is Now. Press Play.
Kat x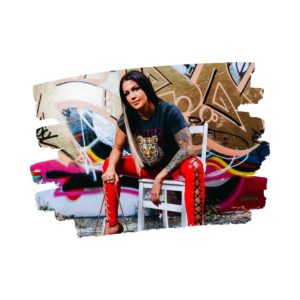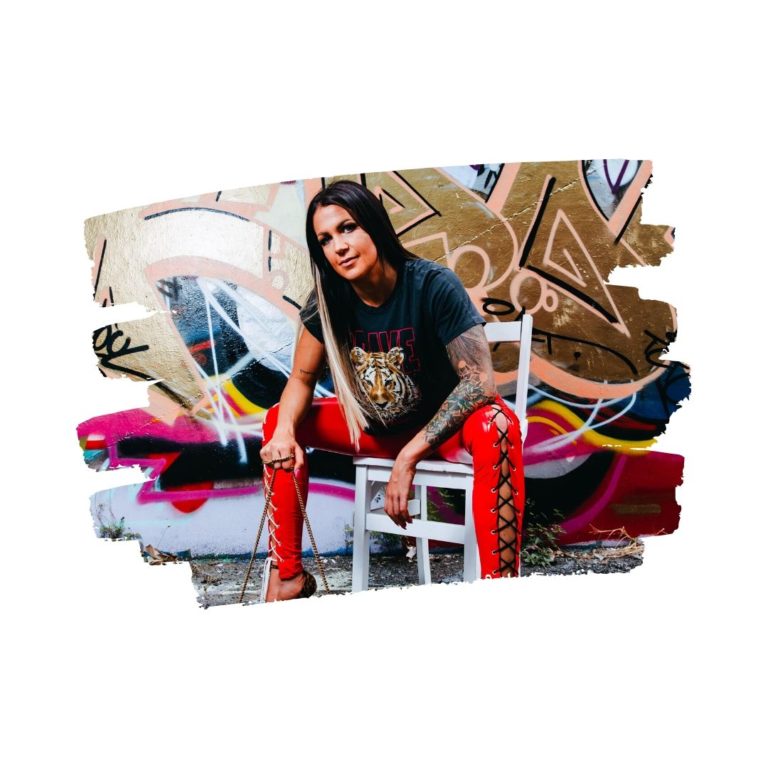 P.S.
Exclusive. Unseen. Unfiltered. Never Before Available for Sale.
You are hellfire magic! 🌟🌟
You have access to a level of power and superflow and truth and knowledge beyond what most peeps even know exist, you can literally look at something, decide it's yours and it happens, fuck, you don't even need to look at it, you can just SEE it and decide it and it's done.
You can click your fingers anytime you want and the world shape shifts around you.
Click your ruby red heels together 'cause hold up, you just changed your mind, and woot, there it goes again.
Being supernatural is part of being you.
But the thing IS –
You still gotta choose it.
Practice it.
Understand it.
And then ACTION it.
Now, finally, for the first time ever, I've created the worlds first comprehensive course for entrepreneurs,
leaders,
the GAME-CHANGING ELITE, who know they were born for MORE than the more they've already created and are ready to live into it,
to do
and access
and activate
exactly.
fucking.
that.
Introducing The Quantum Files babbyyyyyy!
Exclusive. Unseen. Unfiltered. Never Before Available for Sale.
18 days.
Daily video / audio content.
EVERYTHING you need to know to activate the supernatural badass you've been pretending not to be.
My BEST work.
Largely NEVER before taught publicly!
The ONLY place on the internet where you can receive a complete (supernatural level!) education on the 'how' AND the implementation / all encompassing accessing of all that is there for you when you 'go quantum' … and exactly what that means!
This is Not Your Social Media Guru's Quantum 
If you've been wanting to understand what it really means to utilise your God-given supernatural abilities, the unseen parts of you which are part and parcel of being HUMAN, but which most humans for their entire LIFE make 'mystical', 'woo woo', taboo, or simply don't believe in –
and if, like me, you're fascinated with playing with time and space and KNOW there is a way to create, shift, receive, BE, which transcends the physical world –
and if you love learning shit that lights your SOUL on fire with how real and true and WOW you know it is, and which allows you to INSTANTLY shift paradigms to where you're finally flowing with life the way you've your entire life known you could and SHOULD –
and if you love kickass deals in which you receive access to hours and hours and hours and hours and HOURS of exclusive, unseen, unfiltered, and NEVER BEFORE AVAILABLE FOR SALE content on stuff that 99.99%+++++++ of the world doesn't even dare to imagine EXISTS –
and if you're ready to start claiming reality shifts faster than even YOU dreamed possible –
Well!!
CLEARLY THE QUANTUM FILES ARE FOR YOU!
But hurry! This offer is open ONLY for the 5 days!
It's a one time sort of a thang I'm putting together for you.
The Quantum Files.
Exclusive.
Unseen.
Unfiltered.
Previously Unavailable for Sale.
5 days to claim your access.
When the clock hits zero it goes.
It's time to stop pretending not to be the supernatural badass you are baby.
And to blow shit up by pulling it TF down from the other place.
Let's demystify being who and what you've been waiting to be.
And let's do it now.