News
How To Design The Perfect Weekly Exercise Program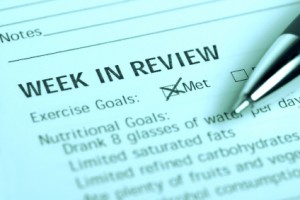 I just realized I've been doing something quite quite silly. And I really must apologize. You see, over the past 6 months or so, pretty much every exercise-related post I've written has been lacking some crucial information. This could be because I'm so passionate about uncovering the truth about cardio for fat loss. I simply can't stand hearing the same tired old lies again and again, particularly when it means that so many people are throwing away hours of their time on a useless regime.
So – I definitely didn't do it on purpose, and I do intend to make up for it right away. I'm talking about designing the perfect weekly exercise program. It seems I've been so focused on sharing with you the right sort of cardio technqiues for leaning up, that I've completely forgotten to emphasize the importance of combining this with the appropriate weight training. Or even really mentioning how it all should go together for maximum success.
So here goes –
Weight Training
Weight training is the bread and butter of a perfect exercise program. Well, the meat and fat if you follow the nutritional advice on this blog, but you get the idea. If your goal is to live in a lean, strong, healthy, and well-toned body, then weight training is an absolute must. When performed regularly and at the appropriate intensity, it increases your lean muscle mass, which in turn raises your metabolism and helps you to burn fat all day long – even while you're asleep! Weight training even increases your bone density, so it's a great way of protecting and supporting your body for the long-term. Here are 8 basic rules for weight training:
The ideal program includes a minimum of 3 days weights, and up to 5 or even 6.
These sessions should be 40-60 minutes. No less, and certainly not more. At the end of that time, you should be well and truly shattered.
There are many approaches to weight training, and I'm not going to get into them all here. What I will tell you is that if 'getting lean' is your goal, then one of the best approaches is to 'superset' (alternate with no rest) between upper and lower body exercises. This stimulates the release of muscle building and fat burning hormones.
Rest time after each superset should be 60-90 seconds.
If you're pushing yourself hard enough, a good weights session should have your heart racing, and leave you fairly sweaty.
Circuit sessions are also excellent for fitness and for fat loss. This requires 3-6 exercises, ideally targeting different body parts, and all performed back to back. Rest for around 2 minutes (less if your recovery is good), and repeat 3-4 times.
Always remember to warm-up (by performing the first set of each exercise with no or low weight), and cool down (stretching) before and after each weights session.
It goes without saying that you should only choose exercises you are comfortable with, and confident that you can perform correctly. You may like to check out my post How To Design Your Own Fail-Safe Exercise Program for more ideas on this.
Cardio
Check out these previous posts of mine for the full low-down on ideal cardio training.
How To Avoid Chunky Fat Aerobics Instructor Syndrome
How To Makeover Your Cardio Routine (And Finally Get Lean)
Stretching
Stretching is easily forgotten, particularly if you're someone who loves intense training. Personally, I used to think of stretching as a waste of time. talk about your big mistakes! In my early twenties I ran competitively, and I'd train for it day in and day out. Mile after mile, uphill, downhill, indoors, outdoors – there wasn't a challenge I'd turn down. Unfortunately, my approach to stretching and recovery was extremely cursory, and I paid the price with some fairly serious knee injuries – one of which left me completely unable to run or even walk in the pool for around 6 months. Now you may not be running every day, but if you're a regular gym rat or outdoor enthusiast then the chances are fairly excellent that you're putting unnecessary strain on your muscles, joints, and ligaments. And while some people are more limber than others by nature, and can 'get away with it', all of us definitely need some flexibility work. I'd recommend at least 10 minutes for every 45 minutes of tough training. If you can't motivate yourself to stretch, or aren't sure where to start, then do what I did and commit to a stretching class of some type. With a yoga studio on nearly every street corner you really don't have an excuse!
Putting It All Together
It's up to you to decide which days best suit you for training, and how many days each week you can commit to working out – always remembering you need at least 1 or 2 days off from the tough training (sometimes I stretch on my days off, other times I make it a total nothing day). To give you an idea though, a typical week might look like this:
Monday – 45 minutes weights, 15 minutes interval cardio, 10 minutes stretch
Tuesday – stretch class
Wednesday – 45-60 minutes weights, 10 minutes stretch
Thursday – 20 minutes interval cardio, 10 minutes stretch
Friday – off, or stretching at home
Saturday – 45 minutes weights, 10 minutes stretch
Sunday – off
Keep in mind that I don't know your particular goals and exercise history, so the above is really just a starting point. You may find it completely unrealistic to put aside that much time for exercise, in which case I'd recommend you start with whatever you can fit in. Your progress may be slower, but trust me – you most definitely will be progressing as long as you're doing even 10 minutes of quality exercise each day. While I do believe that the above outline is ideal, I also know that it's better to start with something and build up, rather than wait for the time when life gives you the freedom to do whatever you'd like. As long as you're being honest and not just making excuses of course!
And if you're completely in the opposite boat (thinking that the above looks pretty basic), then well-done you! If you're going to add more training in, start with 1 or 2 additional weights sessions, and a maximum of 1 more cardio session of around 15-20 minutes. You might also like to try setting a day aside for a sport or outdoor activity. Exercise doesn't have to be 100% structured, and many people find the greatest enjoyment comes from challenging themselves with something new outside the gym.
Don't forget –
Life is Now. Press Play.
Kat x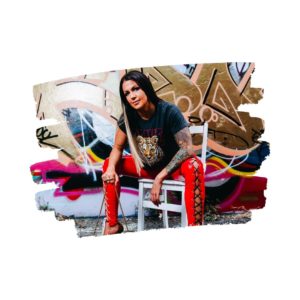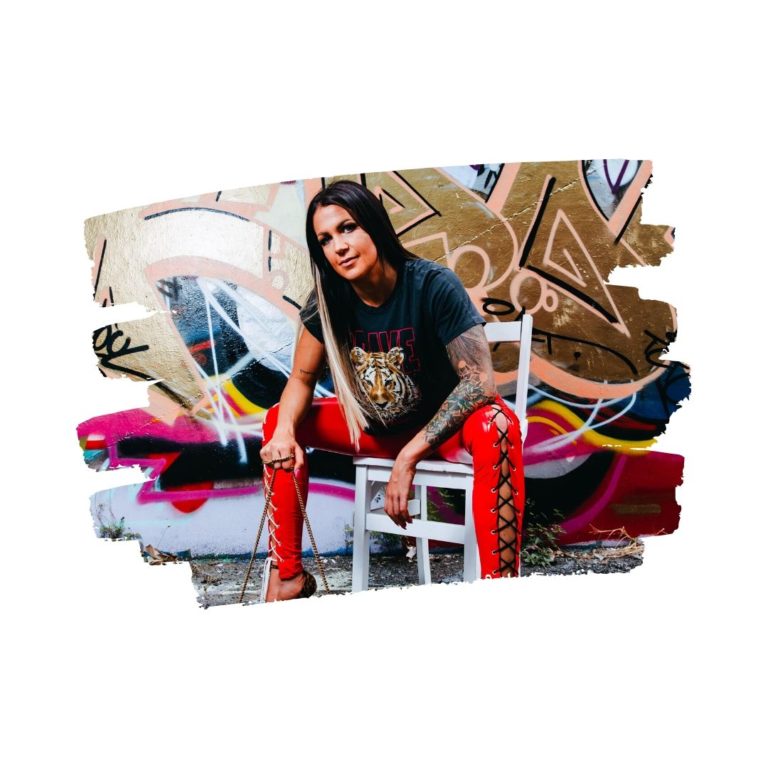 P.S.
Million Dollar Soul Team is here!
An absolute MUST for any entrepreneur who is ready to NOW start saying yes to the one day vision of where they're meant to be!
The Point by Point & Definitive Program on Finding, Building, Training, Empowering, and Flowing With Your Ultimate 'One Day' Soulmate Team, But Now!
https://thekatrinaruthshow.com/milliondollarsoulteam/
Learn exactly, and every step along the way, how I went from solo entrepreneur, to one and then two VAs even up to multiple 7-figures per year, to now being surrounded by the MOST incredible dream team on the planet! Everything you need to know for EVERY step on your journey in this area, plus the ongoing day to day and BTS of all of it! Taught by me AND the #KatNinjas, and includes access to our Standard Operating Procedures, Templates, Systems, and more, that you can use right away in your own biz, even if the entire team right now is, like it once was for me, YOU!
This 4 week program is about SO much more than simply the 'how' of finding, building, training, empowering, and flowing with your ultimate soul team. What it's really about? Getting TF outta your own way, whatever that looks like, to say yes to the business and life you actually came here for.
Come see what I made you, here: https://thekatrinaruthshow.com/milliondollarsoulteam/
P.P.S.
I'm re-opening Rich Hot Empire, today!
This is my 6 week 1:1 intensive, #KatrinaRuthFamous since 2016! It is THE way to work with me if you know you're meant to work with me 😉
During our 6 weeks together I take you through EVERYTHING there is to know around building your low end right through to high end multi 7-figure and BEYOND soul aligned empire, doing only what you love.
This isn't about where you are right now in business, this isn't about how much money you're making right now it's about who you are as a person.
Rich Hot Empire is about flicking the damn switch on who you're meant to be NOW!
Here's the thing –
The difference between you and the woman you see who is crushing it online, who's doing such an amazing job, who is so inspiring just through the ESSENCE of who they are –
Honestly, the difference isn't the systems and the structures..
The difference is she just has a HIGHER LEVEL OF BELIEF than you.
The belief in her God given right to have things work in a certain way
The belief to have business work in a certain way
The belief to have life treat her in a certain way
The belief to have the right ideas come through
The belief to have things just work out
She just believes and expects it!
What is your level of belief?
It's time to back yourself, but FULLY.
Its time to dig your damn heels in and DO the darn thing now!
This?
This is what Rich Hot Empire, and the work I do with you as a private client in this 6 week time together, is all about.
It's a time to really get into the structure and strategy in a DIFFERENT kind of way. To go behind the scenes of how I've done it, to build a multiple 7-fig per year biz which breaks all the rules, lets me be me, and yet is also highly structured … without at all feeling that way!
It's a pretty cool thing, to realise you figured out how to unleash ALL your madness, but fully, and NEVER compromise on what feels fuck yes and fly for you, and yet know you got your biz shiz sorted!
Guess what??
You get to have that too.
We dig ALL the way in to your belief stuff, mindset stuff, energetic alignment and ability to receive, everything INTERNAL that is stopping you from already being where you know you should and could, and what to do about it.
Rich Hot Empire gets such incredible results for people because it marries these two areas together. Full alignment to that next level identity you KNOW is waiting for you –
And full asskickery to do what you know you gotta do, with me right there by your side showing you how to do that, how to find the exact way that feels good and works for YOU.
Ready to go all in on you and truly BELIEVE you can have it all?!
Message me for the full overview: http://m.me/katrinaruthofficial
>>>Rich Hot Empire! 6-Weeks Personally to Grow Your Perfect Cult Tribe, Create and Launch Your Low-High End EMPIRE, and Set Up Multiple Recurring Income Streams to Take You to 7-Figures and Beyond, Doing What You Love! <<<
6-week personalised intensive high level mastermind
Weekly group training and support; multi-media training: visual + audio
'Done for You' Templates and Step-by-Step Worksheets
Personalised 1:1 coaching included, plus DAILY unlimited 1:1 access
My personal hand on your business success
Weekly group coaching call and hotseat with my other private clients
24/7 mastermind forum, networking and support
Very limited spaces
Results guaranteed
Not for everyone
I'm so excited to do this work with a small group of badasses who are willing to SHOW UP FOR THEIR SOUL no matter what. To walk away from all that is not serving, not actually working, not FILLING you. And to all yourself to bring your truest desires to life.
If that's you, or you've felt the call to work with me at this level, PM me now.
Apply via PM only http://m.me/katrinaruthofficial. I can't wait to speak with you!