News
Ask Kat: What Kind Of Carbs Should You Before Exercise?
Here is an example of the typical sort of question I often receive over email or Facebook. Read time: 60 seconds.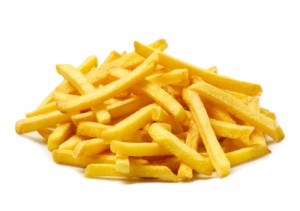 Reader: Hello 🙂 I hope I am not causing you too much trouble writing you on here. I just have a quick question about pre-workout nutrition. I am trying to decrease body fat and get lean and I was wondering what kind of carbs to have before a sprint HIIT workout or intense weight training? I read to eliminate grains so I think that means oatmeal too! Thanks! I am just wondering like whats left to eat pre-workout? Veggies? lol.
Kat: Try to avoid carbs pre workout as you don't want to spike insulin. Which promotes fat storage. Have protein and veggies an hour or so beforehand. You can also have nuts.
Reader: Thanks! I just have a hard time preforming intense workouts after veggies and protein 🙁 and I am allergic to nuts!
Kat: Oh, well you could have another source of fats like avocado. Carbs are a non-essential nutrient, partly it's just a matter of breaking the habit. And if you're eating protein, green veg and fat 4-6 times a day (which is ideal) then I guarantee you will not struggle for energy beyond the first couple of days of adaptation!
Reader: So how many grams of fat and carbs would you suggest pre workout? Or are they eaten only protein/veg or protein/fat before workout? Thank you for your time! 🙂 I appreciate it.
Kat: It totally depends on your individual nutrition requirements and hormonal profile. Among other things! I'd suggest considering a Biosignature consult for individualized advice 🙂 but for now just start experimenting with different amounts. Perhaps start with 5-10 grams of fat each time you eat. Fish oil in addition to that!
Reader: Ok! Thank you so much! 🙂
I seem to have kinda forgotten about the 'Ask Kat' section for Body Incredible, but now it's back! So if you have a question of your own you'd like answered then please don't hesitate to get in touch 🙂
Don't forget –
Life is Now. Press Play.
Kat x
PS
Programmed to Upgrade is happening gorgeous, and WHOOOOO MAMA is this the work that works.
25 days, you and me, 1:1, to quantum leap like you've NEVER leapt before.
This will be intense …
And a lil bit scary. But buckle up, because you KNOW you're ready for it.
SO fucking ready 😉
Programmed to UPGRADE!
25 Days, 1:1, with Katrina Ruth, to SCREW the Rules, SCREW the Norm, Go So Damn Extra, So Freaking Hot, So Fully SEEN, and Snap Your Future Into the Now So Damn Fast It'd Make Your Head Spin … even as you nod in certainty that of COURSE, this is what was ALWAYS supposed to be ..
Places are already filling, and we begin next week. If you know it's time to say yes to MAGIC, and creating your reality from the supernatural, and you're SO ready to drop the paradigm of always having to DO (and yet still not be there!) then message me now.
I'll get you the full overview, and talk personally with you about whether or not it's for you.
To the supernatural baby, and beyond …
PPS
I HAVE SOME BIG NEWS TO SHARE!
As of today, I'm opening up the doors to my Inner Circle, my private client mastermind.
This is THE most badass high level mastermind in the world for women who want it all – and are prepared to do what it takes to get it! Really what we're talking about is being prepared to be the PERSON.
And that's what I do. I help you remember ALL that you were, and then become it. ALL Of it.
This is my highest level private mentoring circle. The exact place where I have personally mentored dozens of this industry's most elite female entrepreneurs to break income barriers ranging from 10k months to multiple 7 FIGURE months, and everything in between. But more importantly than that – to become who and what they always were.
But know that this is not only (obviously) not just for the masses, this is also not just for someone who can afford to invest in a high level private coach. Being willing to throw money down is something which has absolutely zero correlation to being somebody who has what it takes to TRULY go next level as a leader.
If anything, in this industry, investing in a high level coach such as myself, is a rite of passage which veers just a little too much on the side of 'trend'. It's become something which 'everybody does', almost as a way of proving they play business and life a certain way.
Maybe even of trying to prove it to themselves.
Here is the reality which those who I am truly here to personally mentor and lead KNOW, the reality which my clients and all women like me as well as of course me personally have ALWAYS known:
We are VERY VERY DIFFERENT.
We are simply, smarter, faster, and have more presence. We can do more in our minds before breakfast than what most people can do in a freakin' WEEK, a month, a year.
We are not basic ass coaches trying to heave ho our way up a few extra thou a month.
We are the ones who have ALWAYS known we are 1% within the 1% within the 1% in terms of how we think, create, operate, how and WHAT we are tapped in too.
This is not arrogance, this is fact.
And there has NEVER been any question but that we will go all the way.
My clients are high level badasses who do the work, who have a proven track record BEFORE coming to me, and a BEING-ness which unquestionably separates them from the rest. They don't come to me to save them or lean down and hold my hand out so they can clamber up. They come because they are, quite simply, ready to go to the next level, already absolutely on their WAY there, and see in me something which they recognise because it is in them.
That 'can't stop won't stop' fire, and a level of 'unapologeticness' which, when truly understood and applied, can literally be the difference between 5-figure or low 6-figure and 7 or multi-7-figure entrepreneur.
So if you know who you are and it is THAT –
And you feel certain that you are ALREADY well on your way to to precisely where you're meant to be, but that being in MY energy could help you to drop in and get there even faster, and that with a couple of simple tweaks your current revenue could be doubling, tripling, heck QUADRUPLING and beyond in months, as it has done with numerous of my clients previously, well then –
PM me here http://m.me/katrinaruthofficial and we'll see if it's a fit. I'm excited to talk to you, and maybe – do biz and life with you.