News
Reduce toxic load and lose fat
When it comes to being the healthiest and leanest you possible, it really does go way beyond simply how you eat and exercise. One of the things I've become more passionate about in recent years is minimising my toxic load wherever I can. We're exposed to a multitude of toxins everyday – such as on food, in the air, in paint, carpet, household products and – of course – skincare, haircare, makeup and so on. Coffee is another big offender, with non-organic coffee containing over 200 different toxins.
Many of these toxins are xeno-estrogens, meaning they mimic estrogen in your body and promote increased fat storage around the hips, butt and thighs. Excess estrogen can also impact fertility, cancer risk, moods and emotions, and even your breath!
Of course you can't control everything in your life – I know I haven't figured out a way to control the air I breathe yet! – but there is quite a bit you can do to reduce toxic load and your exposure to harmful chemicals like xeno-estrogens. For me the two most obvious things that have quite an impact are food and beauty products. I choose these because we tend to be exposed to them multiple times per day.
Choosing organic foods and organic skincare is an excellent way to reduce your toxic load and improve your body's natural detoxification capabilities. Not to mention that they taste and feel better! And yes, that actually does apply to both the food and the skincare 🙂
introducing bunny organic skincare
Bunny Natural & Hand-made Skin Care was created by Kristina Micic due to her love and passion of health and wellbeing. As a qualified Naturopath, She emphasizes on the importance of a natural and chemical free lifestyle.
"Some things we cannot control in life but what we put into and onto our body we can."
Check out the Bunny Natural & Hand-made Skin Care range HERE.  Recently I intereviewed Kristina to find out more about her amazing products and the story behind why she created them.
Who is the maker behind Bunny Skin Care?
Kristina Micic is a local Naturopath and a graduate of Endeavour College of Natural Health. I have an immense passion for health and wellbeing and it is this passion that has led me to complete extensive research and experimentation to design my own completely natural and chemical free body and face care, made with the finest quality and organic ingredients.
Tell us about the process of creating your products, from concept to finish?
The ingredients in Bunny products are naturally sourced and organic when possible. I make all the products from scratch in my own kitchen using pure oils, butters, herbs, nutrients and essential oils. Each product has been extensively research to create the perfect recipe.
The process of making Bunny Organic Daily Moisturiser, which is our best seeling product, is as follows:
First the oil phase is prepared by combining pure and organic oils of Camellia tea, Coconut, Olive, Almond and Jojoba with natural olive emulsifying wax.
The water phase incorporates Organic infusion of Green & White Teas with healing Organic Aloe Vera juice and hydrating Hyaluronic acid with glycerine.
Each phase is gently heated to a certain temperature, combined, and mixed well until thick and creamy.
Green tea extract is added for its antioxidant property. The moisturiser is then gently preserved with a natural preservative and pure essential oils of Organic Lavender, Chamomile and Clary Sage.
What's in the name?
Bunny is nature, natural, pure and soft to touch. All the qualities that one would want in healthy skin care.
What do you make?
I make all natural face and body care products using the finest organic ingredients to create healthy products for the perfect skin glow.
Bunny products are made in small and fresh batches using a natural preservative, making their shelf life approximately 3 months. They require proper storage out of direct sunlight, lids capped tightly and no unclean fingers placed directly into the products. The products should be treated like fresh produce – bought frequently in smaller amounts.
How did you get to where you are today?
Dream, passion, support and belief in myself and what I do.
What do you love about what you do?
Every time I make a product it is always a new adventure. I get extremely happy by all the beautiful visuals, amazing smells and softness of the ingredients when they touch the skin. Combining them all is such a joy to create healthy face and body products to be used by all.
Where do you get your inspiration?
Over the last few years and even still today I am constantly researching organic ingredients, recipes and products. I love to learn about new ingredients and their benefits for the glowing complexion. My biggest encouragementwould have to come from happy users of Bunny Skin Care. They are constantly giving me new ideas too. I love receiving testimonials with beautiful words of inspiration.
What do you hope happens when you send your products out into the world?
Each product is made with lots of love and passion for health and wellbeing.
I hope that this transcends into the products when they are used by each individual, whether they are a first time user or a returning customer.
Kristina Micic
Bunny Natural & Hand-made Skin Care
If you're interested in trying some of the Bunny Skin Care range, jump over to the Woman Incredible Store & check it out 🙂
Don't forget –
Life is Now. Press Play.
Kat x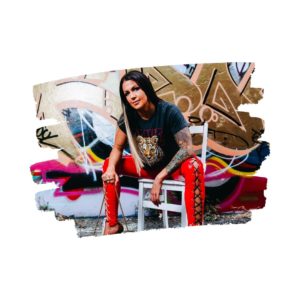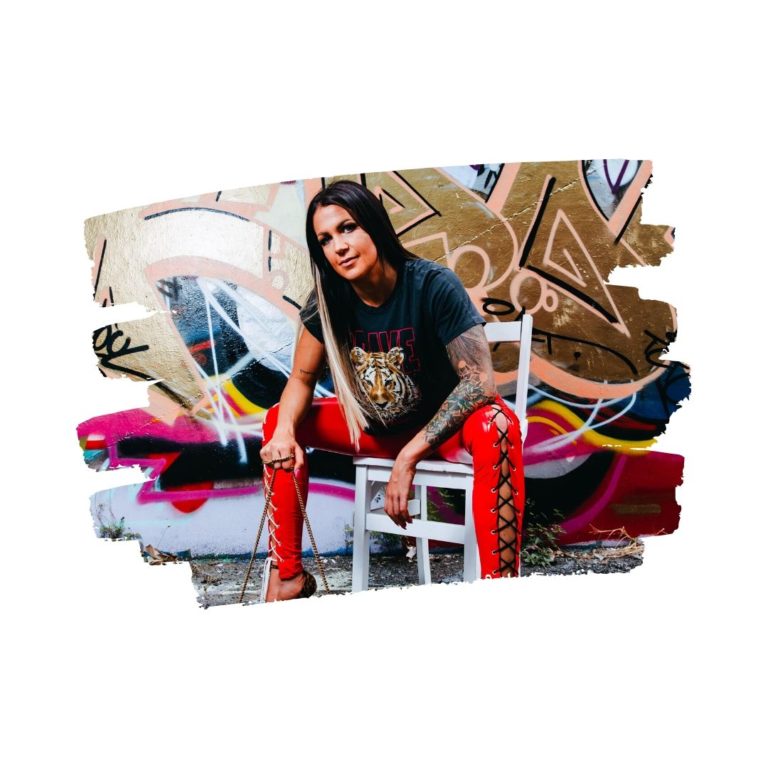 P.S.
I decided, once upon a time, to make $100,000 in a month! I kept on deciding! It took a little time … (far less than I thought, actually, in the end) … but it happened.
Since then I have decided my way up to over 4x that per month.
I have produced this level of income at The Katrina Ruth Show for nearly 5 years now. (6-figure months and eventually, starting 9 months after the first 6-figure month, multiple 6-figure months. Consistently!).
I have also mentored countless badasses in the online (and offline!) space who have, during the time mentoring with me, and / or afterwards, achieved this 'milestone' income goal as well.
I am known in the entrepreneur world for flicking the damn switch for the called ones.
One of said called ones asked me a week or two which of my existing courses would be most helpful for understanding the mindset of myself and my clients who have hit and surpassed the 100k per month goal! Understanding the mindset as well as the strategy, or whatever else was part of it.
I said I'll have a little think about that … and then instantly I thought – "huh! Why do I not have a course on that! That would be a GREAT course!"
Guess what?? I NOW HAVE A COURSE ON THAT! Well .. it opens officially tomorrow! But there's a sneak attack secret-y sort of thing happening already.
>>> The 100k Per Month Formula just opened for registration! <<<
For the Entrepreneurs Who Were ALWAYS Gonna Run the Damn Thing!
10 modules (all new live content)
11th bonus one (duh)
3 insane extra bonuses (one is an entire brand new course on finding and building your Soulmate Team .. I'll be launching this after THIS, at $199, but you get it free in the 100k Per Month Formula!). Another is an entire 30-day mindset course on 100k+ mindset, with daily journal prompts. Yes, this is a BONUS, in addition to the 10 modules + 1 + (did I mention!) Q&A hotseats and more with me.
I am so excited for all of this!
People have been signing up already. I may have done a secret sneaky stealth launch to a few peeps, and they hopped RIGHT on, especially when they saw how freakin' wow the vibe was not to mention OH – the VIP / Super VIP options. You gotta keep your eyes peeled!
Full Sales Page + Success Stories + ALL the Vibe of the 100k Per Month Formula coming in the official launch May 28! Join Now in the Secret Drop and Receive the 'Stealth' Bonus … this extra bonus goes away once the launch officially goes live tomorrow!
Shhhh deets below:
Time to decide freakin' bigger baby.
It's go time.
LET'S GO.
Amen!