News
A High-Rise Booty, A Balanced Mind, An Easy Win For You, And A SMACK-Down On Your Cravings – Woman Incredible Is Here!
IT'S HEEEEEEEEEEREEEEEE!
This is it ladies, I am simply thrilled to announce that the wait is over, the free stuff is here for the picking, and the fun is just about to begin – it's the birth of Woman Incredible! And can I just say – you have NO idea how much cool stuff is ahead for you as a reader of this blog. I am just about brimming over with all the ideas and goodies I have in store for you, and I am absolutely rapt to have you as part of this new community for driven women who simply demand more!
welcome!
So with no further ado, allow me to 'welcome' you to the launch post – I have put together a truly mind-blowing list of incredible women (29 of 'em in fact), and they're here today to share with you their top tip on what it really takes to create a beautiful body from the inside out. These ladies have done the yard hards to create the body and life of their dreams and they have very graciously agreed to share some of the secrets to their success with you.
These gals are truly some of the most incredible women who I know or know of, and I am so honoured to introduce you to them in this very first Woman Incredible blog post. And I can't help but be a teensy bit proud of what a very impressive and inspiring line-up it is! I know you'll agree.
Knowledge and ideas aside, I have to tell you that the best reason to read this post is simply to let your mind explore the possibilities in store for YOU as an incredible woman. So grab some coffee, some water, a friend, or just your earphones to block out the noise for a few moments and start reading. I promise you're going to love this.
(pssst: make sure you read about the 3 'bonus' giveaways to every reader, but you must act fast. See the bottom of this post for details!)
1. amanda brown of

promotionfitness



"Focus on your nutrition. Don't be afraid to invest in your health by paying more for quality food. There is no bigger influence on your physical and mental health than the food you eat all day long. You only get one body, pay it the respect it deserves."
Amanda is a Fitness First level 3 personal trainer, an Advanced Metabolic Typing Advisor, and a mentor to other personal trainers. You can check out more from Amanda at her blog Promotion Fitness. Thankyou Amanda for your generous giveaway to the first 100 Woman Incredible email subscribers!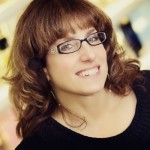 "Losing weight, working out, and eating right isn't about perfection. It's about getting it right most of the time and not beating yourself up if you mess up. But don't use that as an excuse to give up! Recognize it for what it is – a temporary setback – and get back on track with your healthy eating and fitness goals as soon as possible."
Stop by This Mama Cooks! On a Diet™ where you can find Anne-Marie Nichols cooking up some healthy recipes.
"Something I have taken up recently is my marathon running for charity; this is in part due to my recent personal challenge with my son. Sunday 5 December 2010 he was diagnosed with a very rare cancer (tumour) in his pancreas…He is only '10' and nearly died. Monday 24 January 2011 – Jack had his first day at school. My son refers to me as Super Mummy! During his time in hospital, at his most critical, I looked him in the face and asked him to take all my super powers from me and use them to fight! He did and he is here today to tell the story! So my 'tip' is: Stay strong in your mind…and your body will follow. Take one day at a time and appreciate everything you have and you will be rich for life!!!!"
Annie is a UK personal trainer and the founder of My Yummy Mummy. She wants to make a special shout out to the Great Ormond Street Children's Hospital – a fantastic and supportive place for families going through serious illness with their children. You can visit Annie at anniefouldspersonaltrainer.com
"Spring Clean Your Spirit! Get rid of all the old baggage that's weighing you down and blocking your personal growth.  Clean out the negative thoughts that are holding you back. Let go of past hurts that always make you feel bad about yourself.  Bundle everything up and do something meaningful and symbolic that represents your fresh start.  Now congratulate yourself! You have made space on the inside for new powerful things to enter your life that will start a dramatic change process!"
Belinda Benn is an Australian Fitness Expert and Transformation Coach, as well as an International Fitness Model and Sports and Health writer. She is the founder of the Get Lean Program and you can check out my audio interview with her here. Thankyou Belinda for your generous giveaway to the first 100 Woman Incredible email subscribers!
5. bonnie pockley of tonic superfoods

"Celebrate other women. Be it their beauty, their business savvy, their generosity of spirit or their wicked sense of humour, seeing the best in other women brings with it an enormous sense of joy and community within a gender that loves to criticise itself. Telling another woman how wonderful she is not only makes you feel fantastic but opens you up to similar appreciation and acknowledgement of what you have to offer. You'll glow from the inside, I promise!"
Bonnie is a writer and researcher for Tonic Superfoods, as well as a glowing Mum-to-be (of twins!) You can read more from Bonnie at the Tonic Superfoods Blog. Make sure you check out the yummy superfoods while you're there – my fave is raw cacao! All Woman Incredible subscribers are eligible for an ongoing 5% discount off Tonic Superfoods orders; just use the discount code 'bodyincredible' at checkout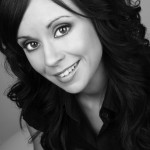 "Learn to be your OWN best friend! Love yourself as you would the person you cherish most in the world. This is easier said than done, however ESSENTIAL to the health/weight journey. It starts with ACCEPTANCE. Acceptance of ALL of you. Those things you "hate" or wish were different. Embrace them. Embrace yourself as a WHOLE and apply UNCONDITIONAL love and nurturing. This was my toughest journey and one I continually nurture everyday. It is a life work, but you cannot achieve SUSTAINABLE health and weight when you have not addressed this FUNDAMENTAL level. I understand how hard it can be, and I also know life, once you embrace and love who you are, is truly amazing. To YOUR health and happiness! xoxoxo"
BridgetJane- Food Body Lifestyle Guru- is the director and founder of New Leaf Nutrition. Bridget is an accredited practicing dietitian (APD) with a special interest and passion for transforming lives. Having been an overweight and bullied child herself, Bridget understands only too well how excess weight can impact on the quality of a person's life. Make sure you check out her blog! Thankyou Bridget for your generous giveaway to the first 100 Woman Incredible email subscribers!
"Don't  think about avoiding bad foods as depriving yourself, think of eating wonderful fresh healthy produce as getting an "A+" for your body and for your mind – it will make you feel good about yourself!"
Catherine is the founder of the Schkinny Manniny™. Schkinny Maninny™ was born when a health junkie, exercise addict (okay, let's just call her Catherine Craig, but only for the purposes of the story), and general "body is a temple" kind of girl decided it was high time for actually healthy stuff should be available. The Schkinny Nutritional Cleanse is delivered directly to your door and is a live juice cleanse that removes toxins and promotes healing simply by supplying the blood with naturally occurring vitamins, minerals, antioxidants and enzymes that your body is able to easily use. And it is delicious!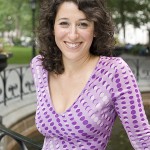 "There are some simple steps you can take to help you navigate through our increasingly complex choices and avoiding GM foods. Buying food organically is a good start, as is buying products with a Non-GMO Project seal. Same goes for babies and baby formulas; they must be organic in order to avoid exposure to GM foods. Buy organic juices and if you indulge in a soda look for ones made with cane sugar, because the corn syrup is inevitably a GM food. When it comes to candy, chocolate, and sweeteners, organically-made options with 100% cane sugar is the way to go. Snack foods are contraband unless organic; they use the most GM corn and soy products, and GM oils for frying. Same goes for condiments, oils, dressings, and spreads. Choose pure olive, coconut, sesame, and grapeseed oils. Also choose jams and ice creams that are organically made with cane sugar."
Esther Blum is a Registered Dietitian and Holistic Nutritionist practicing in New York City and Connecticut. Esther is the author of the bestselling books Eat, Drink and Be Gorgeous: A Nutritionist's Guide to Living Well While Living It Up (read it; love it; highly recommend it!), and Secrets of Gorgeous (2009).  She is sought after by national food and beverage brands as a spokesperson, and maintains a busy private practice. The above passage is excerpted from Esther's next book, coming out March 2012: The Eat, Drink, and Be Gorgeous Project: Six Months to a Better You.
"As a fitness coach, I don't put the emphasis on the cardiovascular component in the beginning of the season and sometimes, some of my competitors don t even have to do it before a competition. Instead, I focus on balancing the mind (resetting the neurotransmitters) and the symmetry of the body (structural balance). That way, I get faster, greater and lasting results. Stop losing your time and start lifting to lose! Finally, please don't sweat it if you cannot make it to the gym (make it a habit not an obsession). Remember you should pay attention to what you eat as a priority. After all, eating was one of the first things you have ever done, even before you were born. Feel alive today and eat well to train well!"
Francine is a Poliquin PICP and Biosignature coach, and has been referred to by Charles Poliquin as one of the finest coaches in Canada. With a background in the Canadian Armed Forces and as a sponsored athlete, Francine knows what it takes to get results. She specialises in training women to compete in bodybuilding and body sculpting, and she is an expert at getting women lean – and fast! Visit Francine over at her website Proactif Fitness.
"Eat real food just as nature intended, and love your body: it's the only one you've got."
Short, simple and very much to the point – one of my favourite tips! Jennifer McGruther blogs over at www.nourishedkitchen.com, where eating gets political. If (like me), you believe conventional nutritional wisdom is clearly lacking some 'real' wisdom, then you need to head on over there, or you can visit Jenny on Facebook here.

11. jo harvey of bikram yoga joondalup

"Listen to your body, it never lies, it's your mind that creates all sorts of self-judgement!"
Jo is a Certified Bikram Yoga Instructor and Studio Owner/Director of Bikram Yoga Joondalup in Perth, WA. She is also own of my Bikram yoga mentors, not to mention the perfect example of a 'Woman Incredible', having upped sticks from her Melbourne job as an accountant to open her dream yoga studio on the Perth beaches, all within a couple of months! Connect with BYJ on Facebook here. Thankyou Jo for your generous giveaway to the first 100 Woman Incredible email subscribers!
12. jules robson of aberrant venus
"Never underestimate the importance of fibre in your diet. Fibre plays such a crucial role in ensuring your body runs well, and when you're feeling good you can take on almost anything! Good sources of fibre include legumes (lentils, beans) and brown rice – just don't forget to drink plenty of water too."'
Jules is from Sydney, Australia and writes about all things important to women – health, lifestyle, relationships and fashion on her blog at www.aberrantvenus.com. She is also a self-professed Twitterati (I made that word up; sounds cool though doesn't it?), so you can hang out with her there and have a chat.
"If you feel good on the inside you look great on the outside. You are what you eat. Never for one second forget that what you put inside your body is a reflection of how you look. If you are glowing internally you will be happy with who you are and enjoy life on a whole different level. Radiate positive energy and enjoy the journey we call life.
Train for life not for a day. Train because you love it not because you have to.
Treat others the way you want to be treated and most of all live like everyday is your last. Life is a gift, you are already everything you need to be, you just need to believe and shift your focus. You are in the drivers seat so put your foot to the floor and go out there and live."
Justine is a Champion Sports Model and Personal Trainer from Melbourne, Australia, and she knows what it takes to get in shape! You can see more from Justine at her website, including some MOST awe-inspiring pics.
"When building a beautiful body and mind, it's crucial to really comprehend that our food choices and how we eat affects deeply our whole system – from cell regeneration to the energy our bodies vibrate with. Learn to feel affectionate for your food, respect it and eat it with gratefulness. One of the major breakthroughs for my female clients has been to stop the multitasking and trying to find comfort in food, by eating without any distractions. Here's an easy assignment for you: if you normally eat with TV on, reading, checking email or surfing the web – have a couple of days when you don't do any of those things while eating.
Clean your eating space and really focus on the food, no matter what you decide to eat. Sit down. Feel your tummy – are you hungry? What does it feel like? Is there a difference between physical hunger and a craving? Smell the aroma of the food, feel the texture in your mouth and while eating, imagine what the food does in your body. Does it nourish your body and soul? What kind of cells will be built from it? What different tastes can you distinguish? What makes you like this food especially? And when you have eaten, are you more energized after eating than before it? I wish we would find again the respect for food and build a nourishing, loving culture around it. Food is so much more than just calories and separate nutrients. And sometimes the way we handle and think of food may be more troublesome to our curves than what we really eat."
Kaisa is a fellow Biosignature & nutrition coach as well as a Poliquin PICP personal trainer, and she lives in Finland. She is someone who I have the utmost respect for just from observing the way she interacts on our practitioner forums and on Facebook. I haven't even met her yet, but I know we're going to be great friends! You can visit Kaisa at www.optimalperformance.fi – Kaisa's coaching services are also available in English.
"You already have all the raw ingredients that you need to be the incredible woman you've always dreamed of being. I believe that true beauty is only 'capped off' by your exterior. The reality is that beauty begins on the inside, but I'm not just talking about looking after your body. Of course eating, exercising, resting and playing are all vital to a beautiful body and a happy life, but it's about so much more than that. The most beautiful and vibrant women I know are the ones who shine with passion and confidence. If there's something in your life that you are passionate about, then I urge you to find a way to create more of it. Focus on what you want more of and remember that you control your own reality. Follow your passion and I guarantee that confidence and zest for life will follow. For a true inside-out transformation you simply can't top passion."
Kat is a Melbourne based health and motivation coach, and the creator of this blog! You can also visit Kat at www.katloterzo.com, and you may like to check out her book Secrets of Lasting Weight Loss Revealed. See the bottom of this post for how to score a massive 32% off your copy today OR how to get it completely free!
"For a leaner, healthier, sexier and stronger body, STRENGTH TRAIN four times a week. Not only does Strength Training turn your body into a fat burning machine, but it also has numerous other health benefits such as reducing the risk of injuries, heart disease, diabetes and osteoporosis. It also improves one's mood, attitude and confidence. It's never too late to start, so find a certified Strength and Conditioning Coach in your area and start lifting today!"
Kelly is the female Director of the Shredded Strength Institute based in Perth as well as owner co-owner of . She has over 17 years working and training with the best in the Industry and was recently noted by Charles Poliquin one of Australia's best trainers. Kelly has worked as an International Presenter and former co-host for Aerobics Oz style and for numerous fitness videos as well as exercise consultant for Good Morning Australia, and holds an array of top-tier qualifications both nationally and internationally. She is also incredible ripped – have you seen the girl's pics?! Kelly is a true testament to what you can achieve when you walk the talk'. Thankyou Kelly for your generous giveaway to the first 100 Woman Incredible email subscribers!
"As a raw food teacher and chef of course I will say 'add as much raw food to your life as you can manage.' Raw food is alive and makes us feel alive. But another really important thing is, never ever compare yourself to anyone, you can only be you and trying to look or be like someone else does not create balance or well being. You are awesome!"
Kemi is an experienced chef and is committed to bringing raw food to anyone who wants to feel great, look great and have boundless energy. Her philosophy is simple, "Add more raw food to your life and feel the difference!" You can visit Kemi at her blog
,
or on Facebook.
18. kisane slaney of dr kisane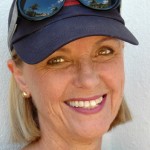 "Smile!  Smile when you get out of bed, smile in the shower, smile when you speak on the 'phone, smile when you drive!  Smiling boosts the immune system and releases endorphins and serotonin in the body, so it is a great 'mood lifter'!  Smiling is also contagious & will draw people to you :-)"
drkisane is an Online Coach to women 45/50+ who are re-inventing themselves as women entrepreneurs.  Visit her blog for heaps of strategies & tips, and connect with her on Twitter. Thankyou Kisane for your generous giveaway to the first 100 Woman Incredible email subscribers!
"Drink a glass of cold water first thing in the morning, it'll hydrate you, wake you up, give you glowing skin and
jump start your metabolism to burn a few extra calories without even trying
.  Follow it up with a healthy breakfast. For exercise, add a kegel to your usual ab routine.  A kegel is the "stop your pee" exercise.  You want to feel as if you're lifting your pelvic floor up to your belly button.  If you hold a kegel while you do crunches and twists you'll flatten out your lower abs right above your pubic bone.  It works like a charm.
Own your workouts.
Don't slump in to class, don't look daunted as you set out on your run.  Feel charged up, empowered and kick that workout's tush!  The attitude you put in is the attitude you'll get back.  A positive attitude will guarantee a great workout and great results."
Lisa is a fitness writer and trainer who runs an award-winning Pilates studio. She blogs over at Lisa Johnson Fitness – check it out!

"Love yourself so much that you don't need to seek approval from anyone. Seeking approval from others is powerful pull towards self-sabotage. Honour yourself and your body, and treat it like a temple – clean and purified – it will serve you for the rest of your long life. Every week count your wins instead of your losses, and you will be surprised how much power you have in moving forward in your life. Embrace your own beauty, and be grateful because there is no one quite like you on this earth. What you have to offer is precious; no one can love like you, no one can be gracious like you and no one has your beautiful heart."
Mary Bacon is a leading Sydney personal trainer, as well as a speaker and radio presenter. As if all that weren't enough, Mary is a Isagenix Executive and trainer of "Isabody Challenge Aust and NZ". I initially met Mary when she mentored me through Isagenix, and I can say that she is honestly one of the most naturally caring and giving people I've met. Make sure you connect with Mary over here.
"If you want to start a new habit – like exercise or meditation – set yourself a regular schedule. Here's the kicker: create a schedule that is too easy! Once you've written a weekly schedule, display it where you'll see it every day."
Mary is passionate about supporting people who want to lead a happier and more meaningful life, and she blogs over at Goodlife Zen – a personal favourite of mine. Mary is also a co-founder of A-List Blogging Bootcamps, of which I am a proud member! She is one of those people who really just gives and gives and gives, and is a fantastic source of knowledge for any would-be or existing blogger.
"Keep hydrated, active, enjoy restful sleep and nourish your body with the most vibrant, best quality foods.  Food is our fuel….eating from nature's table; raw, organic and fresh will allow you to look, feel and perform the way you desire."
Nicci is the inspiring businesswoman behind Melbourne success Miss Organic, and she and her team are passionate about promoting the benefits of eating organic and biodynamic WHOLE foods. Nicci has created a top quality, healthy food home delivery service to share this healthy experience and nutritious food with you, and I can tell you from experience that her food is so fresh you feel like it must have been picked literally moments before it was delivered to your door! You can connect with Miss Organic on Facebook here. Thankyou Nicci for your generous giveaway to the first 100 Woman Incredible email subscribers!
23. nikki parkinson of styling you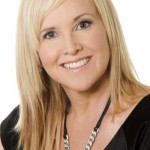 "Listen to your body. You know it better than anyone else. If something's not feeling quite right then investigate, investigate and investigate. Sometimes we – women in particular – ignore signs of illness, stress or pain, hoping they will simply go away. I've learned the hard way that mostly they don't."
Nikki Parkinson is a former journalist turned fashion and beauty blogger and personal stylist. She now blogs over at Styling You, which has been live since 2008 and in 2010 it was judged top three beauty blogs in Australia at the Beauty Directory Star Awards. You can connect with Nikki on Twitter. Thankyou Nikki for your generous giveaway to the first 100 Woman Incredible email subscribers!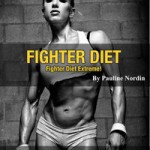 "The best way to shape up the butt without going to the gym is actually the butt cheek squeeze. Why? Because when you squeeze the gluts together you teach the muscles to fire properly, engage themselves in the movements instead of being "asleep". In our society the strong buttocks are not brought into action in our daily life, so they tend to get lazy. You can do the exercise everywhere, especially suitable to do when you are waiting in line at the bank, at the grocery market, you name it. And it's not that easy to do either! Squeezing is hard! Do a set of 25 squeezes three times a week and you will soon notice a new kind of "firmness"!"
Pauline is the creator of Fighter Diet and the author of a ton of 'must-have' e-books for the committed gal, including the one and only "Butt Bible" I've been following Pauline on Facebook for some time now, and I gotta tell you – this girl tells it like it is. Not for the faint-hearted, but most definitely for anyone who is SERIOUS about getting incredible results. You can also check Pauline out on You Tube, she is one hot lady!
25. rachel guy of rachel guy

"DO or DO NOT. There is no TRY. Trying is wasting energy. Make a decision on what you want and stick to it."
Rachel is a strength coach and physical therapist from Sydney, Australia. She trains clients and runs a clinic at Platinum Extreme Gym. You can check out Rachel's website or visit her at www.rachelguy.posterous.com. Rachel and I studied together for PICP 1 and 2, and it was absolutely fantastic doing some training with her. This is one lady who really does love to lift, and I found myself pushing further than usual to keep up – despite the fact that she'd just had 2 months off from weights! Thankyou Rach for your generous giveaway to the first 100 Woman Incredible email subscribers!
"Get rest…as in, real rest. Take 20 minutes every day either lying on the floor or sitting on a bench. It allows our bodies to recalibrate and find balance so that we can eat what we need (not crave) and exercise as feels fit"
Sarah is a journalist + TV presenter, and she writes about how to make life better. If she had a resume it would list the following: editor of Cosmopolitan magazine, host of MasterChef Australia, Sunday Life columnist, host + producer of the Lifestyle YOU channel (under "hobbies" it would say: eating + riding a bike). Sarah is on a mission to find ways to make life bigger, more meaningful, nicer, smarter, heartier, and as a reader of her blog I can tell you that she's doing an especially great job of it. I'm particularly loving her recent series on sugar and living in tremendous envy of her current escape to the hinterland to work on her book.
27. sherri matthews of bikini body secret

"I believe that modern day women have too many hats to wear. We're mothers, children's taxi drivers, wives, lovers, employees, bosses, role models, shoulders to cry on, cooks, cleaners – and we're trying to look and feel sexy on top of this! The hardest thing for women to do is to take time out for themselves. In my experience, it's the most vital. Before heavy strength training, fish oil and a healthy diet of lean proteins, healthy fats and greens – we need to learn to take care of ourselves. To take time out for ourselves. That's my biggest tip: schedule a date with yourself once a week. It could be a walk on the beach, a pedicure, time spent journalling or simply sitting in your favourite chair with a great book. What you choose to do in this time is not important – it's the simple act of doing something for yourself that makes the difference. Schedule it in at the start of your week and guard it! Turn off the phone and drop out of life for an hour or two a week, guilt-free. You'll be pleasantly surprised at the results.
Sherri is the co-founder of Bikini Body Secret, your transformation coach on the Sunshine Coast. She has an impressive story of her own personal transformation on her blog – and she even ended up marrying her trainer!
28. sky hunt of sky hunt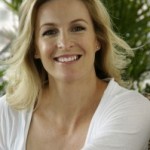 "For fat loss and nutrition: 'Eat like a Queen for breakfast, a Princess for lunch, and a Pauper for dinner'.
For training: have a passionate goal that is rewarding and all about you… not for anyone else!! This is key to maintain the motivation to train. Write a specific body/health goal that is so exciting to you that you have a greater relationship with it (the goal and your ultimate outcome) than with your current health. What have you been tolerating?"
Sky Hunt is the Principal Personal Trainer of Sky's Personal Fitness, which she founded in 1993. Sky's Personal Fitness leads the way with its revolutionary Virtual Personal Training Systems, and will soon be introducing The Ultimate Healthy Body System for Pregnancy and New Mother's. Sky competed as a Natural Body Builder, which helped create some of the most successful and beloved exercise programs for her private clients, and she has also written a book on cellulite reduction! Thankyou Sky for your generous giveaway to the first 100 Woman Incredible email subscribers!
29. sonja falvo of real body

"Changing your thoughts from negative to positive can have a dramatic impact on your life, your confidence and your self esteem. Many people who first start thinking positive thoughts about themselves find it difficult and uncomfortable as they have become so accustomed to thinking of themselves and/or the world through negative thoughts. A great exercise to help you change your thought patterns is to give yourself positive self talk or self praise. This may feel strange or uncomfortable when you first start, but I urge you to stick with it as it will have a profound impact on your life. To do this exercise make sure you are by yourself and somewhere private. Then, look in a full-length mirror and give yourself five compliments, repeating each compliment five times. If you find it difficult to look in the mirror while you are doing this exercise, then start without a mirror until you get more comfortable. Similarly, if you find it difficult to think of five things to compliment yourself on, then start with the most you can think of and work your way up."
Sonja is the Managing Director of Real Body Enterprises as well as an author and professional speaker who is passionate about helping people to be happier, healthier and more successful! Thankyou Sonja for your generous giveaway to the first 100 Woman Incredible email subscribers!
wow! is it just me, or is the room simply brimming with possibility?

I honestly don't know what I can or should say right now to wrap up this post. It's 8.11am the morning of the launch, and I'm sitting here in my study drinking my coffee with cinnamon and cream looking out over the garden and all I can think is 'how on earth do I finish a post that's been over 2 years in the making?' Well, truth be told I only contacted these lovely ladies about 6 weeks back, so I guess I'm referring to the 'seed' of Woman Incredible which has been planted in my mind for so long now.
You'd think I would feel relieved that this big launch is finally over, but really? All I feel is really really hopeful and excited about the possibilities ahead with this new community. And, as I know I've said already, I'm simply rapt that you're going to be a part of it!
So thankYOU for reading this far and for being part of the 'official' birth of Woman Incredible, and a HUGE thankyou to all my incredible women for giving so freely of their knowledge and time as well as some pretty cool free stuff for the first 100 Woman Incredible email subscribers (if you haven't already entered your name in the box top right then DO SO RIGHT NOW!)
before you go – 3 VERY special giveaways for EVERY reader

Whether you 'made it' into the first 100 or not, you still need to register for free email updates (top right!)  right away to grab your free copy of my new book "How To Be That Girl". There's one for everyone! AAAAANNNNDDD … I do have 2 more very special giveaways for each and every Woman Incredible reader. This means you!

1. Simply post a comment at the bottom of this post, telling us which tip was your favourite and why, and I'll email you a very special 32% discount code for my book Secrets of Lasting Weight Loss Revealed, bringing your investment from US$37 down to only US$25. If you've been meaning to get around to checking my book out, then this is clearly the perfect time. OR – read the next point and see how you can get the book absolutely free!
2. Post a comment at the bottom of this post as just mentioned, PLUS share this post on your Facebook feed, your twitter feed, or even on your own blog if you have one, tell me in your comment where you shared and I'll send you a second very special discount code, this time for my Prahran-based nutrition and fat loss seminar "Living Lean". That brings your investment from AUD$47 to AUD $27 and when you sign up for Living Lean you'll also get a free copy of my book Secrets of Lasting Weight Loss Revealed, which sells weekly for US$37, AND a free copy of my nutrition manual "Healthy Food For Busy People", valued at $34.95! Plus you'll get to bring a friend along to the seminar for just an extra $5! Talk about WOW!
But don't miss out – these last 2 offers are very limited – they will expire at 8pm Melbourne time on Monday March 7th, absolutely no exceptions.
So I think that's about enough from me! Get signed up, share this post and then post your comment with your favourite tip from above plus where you shared, and GET EXCITED – you are officially a 'Woman Incredible'*