News
The Devil You Don't Know: Is High-Fructose Corn Syrup Making You Fat?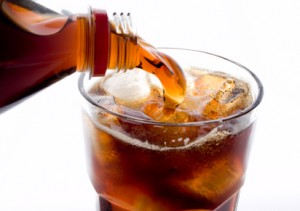 It's cheap to use, it makes you feel full fast, it's instantly addictive, and it sneaks into many foods that you probably thought were 'good for you'.
The big offender is High Fructose Corn Syrup (HFCS) and it just could be one of the missing links to your never-ending search for real weight loss. Here are some fast (fat) facts about this nasty substance.
HFCS is the main ingredient in most soft drinks
It raises your triglyceride levels (dangerous fats)
It sends your LDL levels through the roof (that's the bad cholesterol)
Your body turns it to fat even quicker than what it turns sugar to fat
HFCS is generally consumed as a liquid, which is one reason why it can be converted into fat very quickly
This also means that it raises blood sugar levels extremely rapidly – which is why it is linked to diabetes
Think it's not affecting you? Don't drink much soft drink? You might just want to keep reading before the smugness sets in. You see, HFCS consumption rose 135% from 1977 to 2001 and soft drink sure isn't the only offender. You might be surprised and more than a little jacked off to learn that HFCS is found in the following 'foods' – and they're not all bad. In theory, that is.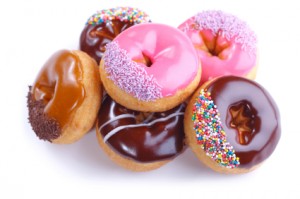 Fruit juices (look for 100% natural to be safe)
Many processed foods (be sure to check the labels)
Many breads, breakfast cereals and other grain products (it makes them look browner when baked)
Low-fat or low-cal packaged snacks (always read labels)
Muesli bars and breakfast bars (to give them a chewy texture)
Yoghurts (including every variety of Yoplait)
Salad dressings (including 'light' and 'low fat' salad dressings)
Many breakfast cereals (including Special K)
Ice-cream and microwaveable desserts (including many of those labeled as healthy)
Even products with the healthy heart claims
My Aussie readers don't have quite as much to fear as those in the US. The truth is that sugar is so abundant here, and therefore so cheap, that many manufacturers don't need to resort to HFCS. Yet. But before you heave a sigh of relief, here's something to consider – every negative effect of HFCS that I listed at the start of this post is just as true for the effects of sugar. Moral of the story? What you've read today might be new information but it just comes back to one simple rule – if it's packaged or processed or comes in a can, it's not good for you and it's definitely going to up your body fat.
Life is Now. Press Play.
Kat
PS
#KATFESSSION, eeeeekkkkkk
Sooooo …
I kinda sorta did something REALLY not ideal! I made a mistake 😞
I then found about that mistake a day or so ago, when one of my amazing clients let me know!
I then fixed it of course, but since then something has been nigglin' away at me telling me that maybe the mistake was a SIGN and a DIRECTION and I shoulda fixed it the other way!!
What am I talking about? My Easter Extravaganza Instant Manifestation Bundle, which is supposed to close TODAY in just a few hours, and contains 4 of my BEST money and manifestation courses, over 85% off!
As we do, we threw this thing together last minute like usual (aka KAT style) – and somehow managed to put THE WRONG PRICE on the sales page!!! ‍♀️
– Correct price on order form, when you actually click the buttons.
– Incorrect price on sales page. Doh.
The one on the SALES page was lower, about 25-30% lower than the already reduced 85% off! I think what happened is we copy and pasted off an old previous bundle sales page and so the old price just carried over.
Anyway, a few people pointed it out and obviously we honoured the mistaken lower price while fixing the page for future peeps.
BUTTT … I just felt ugh about it, y'know? Even though the lower price was a mistake! And even though the actual price was literally already 85% off for this offer!
It wouldn't stop bugging me.
So, long story short, I'm changing it!
My Easter Extravaganza Bundle is now over NINETY PERCENT reduced … for anyone who already bought and paid full we will honour the lower price for you as well of course (watch out for an email later today!) and for everyone who has NOT yet, the price has now been adjusted on the sales page, DOWN!
And, because of the muck around and confusion, I'm extending my bundle sale for one more day into Easter Tuesday 🐣
Yep,
Jump on now and grab four of my best Money and Manifestation courses now at 90% off, next 24 hours ONLY!!! 💥
https://thekatrinaruthshow.com/katrina-ruths-easter-bundle/
PPS
Literally just as I finished writing this my brother walked in to my room with my (fixed!) phone. OF COURSE. Everything always works out in my favour. Just like I told ya. And just in time to snap a quick pic for this blog.
PPPS
Get it! One more day! Lessssgooooo, now 90% off! https://thekatrinaruthshow.com/katrina-ruths-easter-bundle/ —> this price is CRAZY! Extra crazy!!
PPPPS
I wrote half of that with my eyes closed while having makeup done. #ninjaAF