News
The Devil You Don't Know: Is High-Fructose Corn Syrup Making You Fat?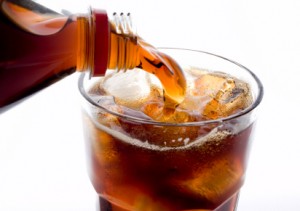 It's cheap to use, it makes you feel full fast, it's instantly addictive, and it sneaks into many foods that you probably thought were 'good for you'.
The big offender is High Fructose Corn Syrup (HFCS) and it just could be one of the missing links to your never-ending search for real weight loss. Here are some fast (fat) facts about this nasty substance.
HFCS is the main ingredient in most soft drinks
It raises your triglyceride levels (dangerous fats)
It sends your LDL levels through the roof (that's the bad cholesterol)
Your body turns it to fat even quicker than what it turns sugar to fat
HFCS is generally consumed as a liquid, which is one reason why it can be converted into fat very quickly
This also means that it raises blood sugar levels extremely rapidly – which is why it is linked to diabetes
Think it's not affecting you? Don't drink much soft drink? You might just want to keep reading before the smugness sets in. You see, HFCS consumption rose 135% from 1977 to 2001 and soft drink sure isn't the only offender. You might be surprised and more than a little jacked off to learn that HFCS is found in the following 'foods' – and they're not all bad. In theory, that is.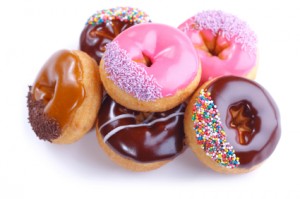 Fruit juices (look for 100% natural to be safe)
Many processed foods (be sure to check the labels)
Many breads, breakfast cereals and other grain products (it makes them look browner when baked)
Low-fat or low-cal packaged snacks (always read labels)
Muesli bars and breakfast bars (to give them a chewy texture)
Yoghurts (including every variety of Yoplait)
Salad dressings (including 'light' and 'low fat' salad dressings)
Many breakfast cereals (including Special K)
Ice-cream and microwaveable desserts (including many of those labeled as healthy)
Even products with the healthy heart claims
My Aussie readers don't have quite as much to fear as those in the US. The truth is that sugar is so abundant here, and therefore so cheap, that many manufacturers don't need to resort to HFCS. Yet. But before you heave a sigh of relief, here's something to consider – every negative effect of HFCS that I listed at the start of this post is just as true for the effects of sugar. Moral of the story? What you've read today might be new information but it just comes back to one simple rule – if it's packaged or processed or comes in a can, it's not good for you and it's definitely going to up your body fat.
Don't forget –
Life is Now. Press Play.
Kat x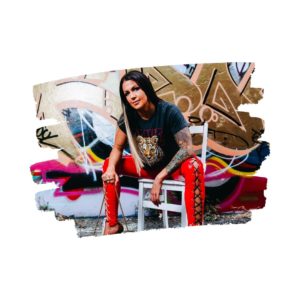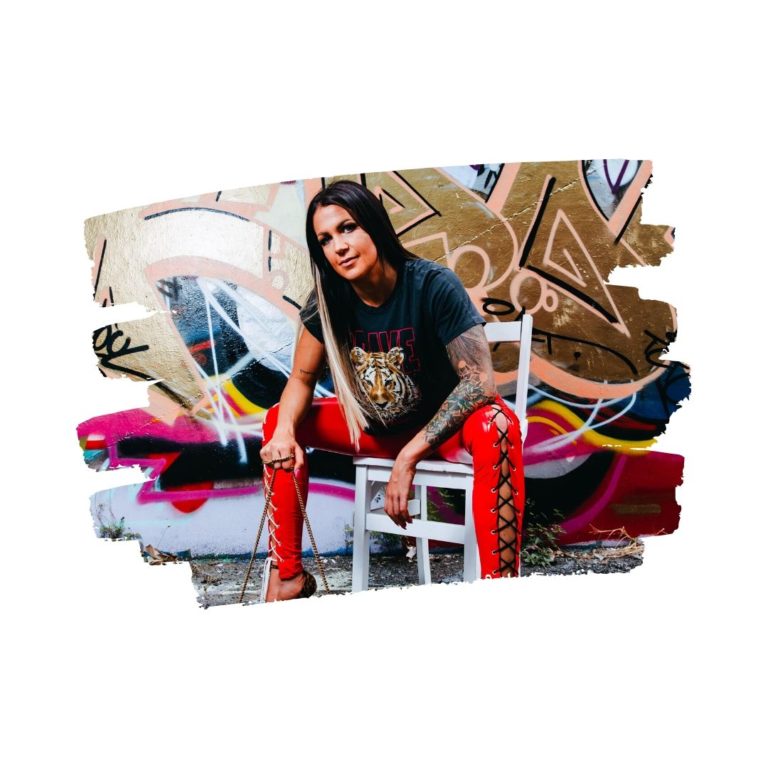 P.S.
I decided, once upon a time, to make $100,000 in a month! I kept on deciding! It took a little time … (far less than I thought, actually, in the end) … but it happened.
Since then I have decided my way up to over 4x that per month.
I have produced this level of income at The Katrina Ruth Show for nearly 5 years now. (6-figure months and eventually, starting 9 months after the first 6-figure month, multiple 6-figure months. Consistently!).
I have also mentored countless badasses in the online (and offline!) space who have, during the time mentoring with me, and / or afterwards, achieved this 'milestone' income goal as well.
I am known in the entrepreneur world for flicking the damn switch for the called ones.
One of said called ones asked me a week or two which of my existing courses would be most helpful for understanding the mindset of myself and my clients who have hit and surpassed the 100k per month goal! Understanding the mindset as well as the strategy, or whatever else was part of it.
I said I'll have a little think about that … and then instantly I thought – "huh! Why do I not have a course on that! That would be a GREAT course!"
Guess what?? I NOW HAVE A COURSE ON THAT! Well .. it opens officially tomorrow! But there's a sneak attack secret-y sort of thing happening already.
>>> The 100k Per Month Formula just opened for registration! <<<
For the Entrepreneurs Who Were ALWAYS Gonna Run the Damn Thing!
10 modules (all new live content)
11th bonus one (duh)
3 insane extra bonuses (one is an entire brand new course on finding and building your Soulmate Team .. I'll be launching this after THIS, at $199, but you get it free in the 100k Per Month Formula!). Another is an entire 30-day mindset course on 100k+ mindset, with daily journal prompts. Yes, this is a BONUS, in addition to the 10 modules + 1 + (did I mention!) Q&A hotseats and more with me.
I am so excited for all of this!
People have been signing up already. I may have done a secret sneaky stealth launch to a few peeps, and they hopped RIGHT on, especially when they saw how freakin' wow the vibe was not to mention OH – the VIP / Super VIP options. You gotta keep your eyes peeled!
Full Sales Page + Success Stories + ALL the Vibe of the 100k Per Month Formula coming in the official launch May 28! Join Now in the Secret Drop and Receive the 'Stealth' Bonus … this extra bonus goes away once the launch officially goes live tomorrow!
Shhhh deets below:
Time to decide freakin' bigger baby.
It's go time.
LET'S GO.
Amen!