News
5 Flat Belly Resolutions To Make BEFORE The New Year
On the first day of Christmas, my conscience called to me …..
On the second day of Christmas I threw all good intentions out the window and hit the festive season hard ….
If this sounds at all familiar then you're going to love today's post because it will get you beyond READY and EXCITED about making it through the upcoming festive season with your hard efforts still showing.
Finally get that flat belly
And I know, I know, I'm jumping the gun a little here, but I spent the day yesterday working on my bikini-action-plan (as mentioned in last weeks chin-up challenge, which I hope you join me in!) and so I am just a little fired up about getting ready for summer.
And really, why wait until the last minute when everything is starting to feel ever so slightly out of control?
So. Let's be honest – we've all been guilty of throwing our flat ab plans out the window from time to time.
Which is fine of course when it really is a now and then sort of thing. But if it's for the entire month of December, I'm guessing the guilts are going to kick in well before January 1st. This is just one reason why I believe New Year's resolutions tend to be just a little too admirable. Or, to put it another way – a little unrealistic.
Be honest now – hands up if you've ever followed a New Year's resolution for more than a few days? In my experience (personally and professionally), even making it to a month puts you ahead of the rest!
So this year (next year if we're being technical) why not make some resolutions that are both admirable and achievable? And what better time to begin thinking about them than now – before so much merry-making has been had that you throw all hope out the window!
kat's top 5 have-a-hot-new-year-resolutions
1.   Less is More
When it comes to exercise, less really is more. A great workout should last 40-50 minutes max and can be as short as 10 or 15 minutes. This New Year, don't try to make up for all of December by promising yourself you'll hit the gym for 2 hours every day. Even if you stick to it, it won't work. The ideal time for a positive metabolic and hormonal time frame is under an hour – think quality, not quantity. If you'd like some regular workout programs (daily or weekly) delivered to your inbox then be sure to get on the list for the next Woman Incredible VIP launch!
2.   80/20 rule
The 80/20 rule has been used over and over, and is recommended by experts in any field you can imagine. Why? Because it works! How can you use the 80/20 rule to stay in shape? Eat well. This means real foods, as in from nature not packaged, at least 80% of the time, plus exercise or even 10 minutes of 'movement' 80% of your days. I'd also like to include deliberately focusing on positive thinking at least 80% of the time. Using affirmations is great for this.
3.   Follow the FPC rule
Fats. Proteins. Carbs. Most of us can benefit from all of these vital macronutrients in some form or another, although it is possible to be 100% carb-free and healthy. Our needs differ according to your Biosignature profile, but a basic rule is to include some form of protein and fat at every main meal, and plenty of green carbohydrates at at least half your meals. Starches may be used post-training if you tolerate more carbs, or if fat loss is not your goal then go nuts with them! Remember always that real food sources are infinitely preferable to processed foods – that goes even for organic and sugar-free processed food. In a package = less okay 🙂
4.   GOYA
I threw this one in because I just couldn't help it – and it rings so true! What's GOYA? Get Off Your Ass! I admit, I did steal this term from a colleague, but I do love it and I think it's a nifty way of reminding ourselves of the simplicity of doing, well – just that. Anytime, anywhere, any place – I know you've heard it all before, but incidental exercise really does work. It all adds up.
5.   Make a commitment you can't escape
Unfortunately, for most of us it's easy to break commitments to ourselves. Especially when we've nothing truly riding on them. It's a little harder to break commitments that will cause us pain in doing so. Why not make an agreement with a trusted and supportive family member or friend?
Give them a significant sum of your money and tell them that no matter what they cannot give that money back to you unless you follow through on your health and fitness commitments at least 80 percent of the time. When you get the cash back, enjoy a much deserved shopping spree!
With such a great list of do-able resolutions in place, now you can go out and enjoy the holidays (mostly) guilt-free!
Don't forget –
Life is Now. Press Play.
Kat x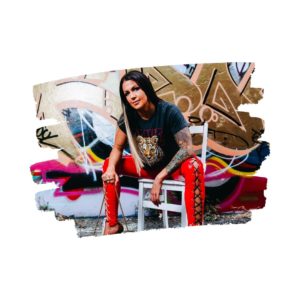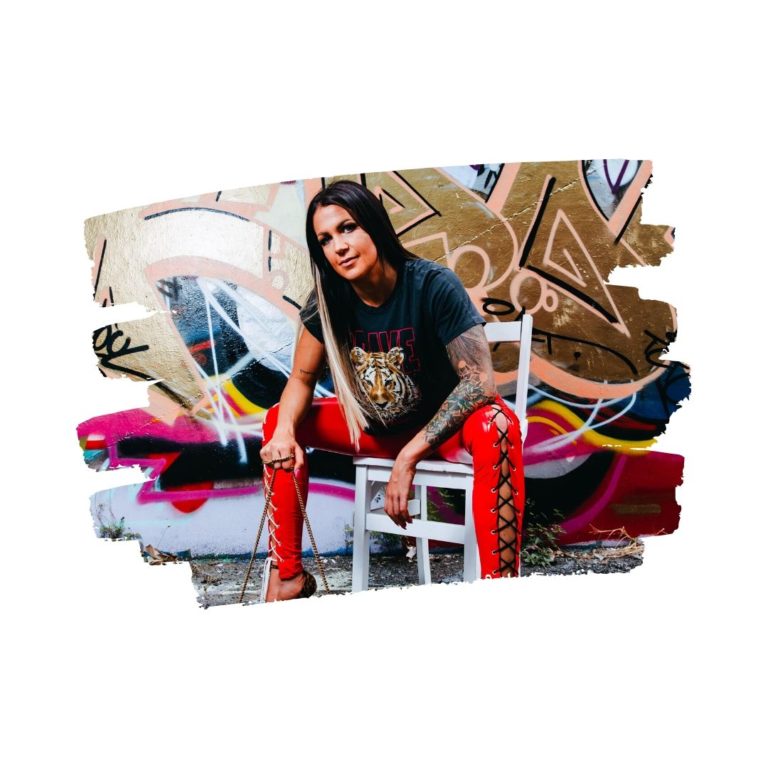 P.S.
I've been doing 100k months (and 4x+ that) since December 2014. I have mentored numerous badass peeps as they crossed that milestone. Now, for the first time ever, I'm taking you into the thought processes, patterns and also showing-up-edness of peeps who do THAT, while simultaneously teaching you how to access, activate and act from the deepest and truest blueprint of YOU.
My brand new digital course, The 100k Per Month Formula is HERE!
Are you sick of trying to teach and shift everyone else on how to expand their mindset and capacity to receive, and wondering where the person is who is going to hold THAT level of space for YOU?
Are you so.freaking.done with EVER having to tell yourself that the next level you're looking for requires you to do a, b or c that you don't wanna do, would rather claw your eyeballs out than do, thank you very much, and deep down don't believe you have to do?
DO YOU NEED SOME KAT IN YOUR LIFE TO KICK YOUR BUTT WITH ALIGNMENT AND LOVE AND MAYBE SOME BONUS BOOTY SLAPS TO WHERE IT'S MEANT TO BE?
The 100k Per Month Formula 

💃

💸

🔥
Registrations are off to a ROARING start already. And no small wonder, when you see all that we're doing.
10 modules + one extra (stealth!) one.
3 killer bonuses (including 2 entire new courses)
All new live course, starting June 8.
For the Entrepreneurs Who Were Always Gonna Run the Damn Thing.
You and me and a group of like-minded revolutionary leaders who specifically desire THAT money goal (and beyond) and know that they know that they know that it's where they should be.
Who are willing to do what it takes,
no matter what it takes,
until it takes,
AND THEN KEEP GOING.
To get there.
With integrity and soul and badass truth and BELLS on.
https://thekatrinaruthshow.com/100kpermonthformula
Check out the bonuses! 🔥
>>> Soulmate support $199 bonus.
A course I'm going to create alongside this one, and sell separately for a full $199, is on building a soulmate team. You will see me launch this at some point in the next month or so. You get this entire course FREE as a bonus with the 100k Per Month Formula!
>>> Mindset of a 100k Per Month and Beyond Entrepreneur –
I'm creating 30 days of journal prompts and mini asskickin' messages for you that go into the mindset of a 100k per month (and beyond) entrepreneur, in order to drop you deeper and deeper into being that person as we go. This is based on what I have observed in myself as well as the MANY badasses on and offline who I have coached who make this sort of money. This bonus could and likely will be sold separately for $199 as a home-study course!
>>> Q&A bonus!
My Q&As are famous for being one of the ways the GREATEST gold and magic comes out from me! You will have live access (and / or replay access) to two Q&A only sessions recorded JUST for 100k Per Month Formula students, and you'll be able to ask or submit your questions on these!
>>> Pay in full bonus!
Claim your place with the upfront payment choice (regular, VIP, or Super VIP) and receive an exclusive and UNAVAILABLE FOR SALE 'Fuck the How' Katrina Ruth graffiti T. Hot off the press, and just for you!
Everything you need to know and feel + your place here! https://thekatrinaruthshow.com/100kpermonthformula