News
Is Milk Healthy: The Dairy Debate You Need To Read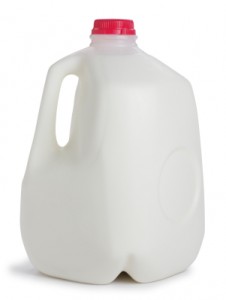 One of the questions I am asked time and again by my Biosignature fat loss clients is 'is milk healthy?', or almost equally as often 'is it okay to have dairy'?
If you've ever embarked on an attempt to lose body fat, or to improve your health and rid yourself of possible food intolerance, then this question has no doubt popped into your mind as well.
is milk healthy?
When it comes to consuming milk, or indeed any dairy products as most people consume them, and simultaneously wanting to be lean and healthy, I think we have a bit of a problem on our hands.
Let's talk about some of the key points in this seemingly never-ending debate about whether dairy is good for you.
commercial milk products
Pasteurisation
The main thing you need to know is that pastuerisation of milk kills the good bacteria as well as the bad. This is not a good thing. Furthermore, this heating process also kills much if not all of the nutrition in the milk. Vitamin D and calcium, often cited by the dairy industry as important reasons to drink milk (true, in theory), are the two most obvious examples. If you've ever seen vitamin D or calcium enriched milk in the store, you're looking at a food stripped of its natural nutrition and synthetically enhanced.
I don't know about you, but I'm not such a fan of things that need to have synthetic nutrition added back in.
Homogenisation
Homogenized cow's milk is milk robbed of it's natural and good fats and may upset the molecular structure of the milk protein. That's right – animal fat in a pure organic state is healthy, and can even help with weight loss.
low fat milk products
Low-fat, skim milk, or reduced fat milk is NOT a natural food. As my colleague Maximus Mark points out in this short YouTube clip, how on earth can you absorb fat soluble nutrients such as Vitamin D if you strip milk of it's natural fats?!
I'd add to that the fact that your digestive system is designed to recognise foods in a whole state, not foods that have been processed and stripped down.
is cows milk healthy for adults in particular?
The question of whether humans (aside from babies) should drink milk has been raised by some health experts, and also by the vegan community.
Personally I'm with Mark on this one, I just don't buy it. I believe we are designed to enjoy foods provided by nature in their natural state. This might mean not having milk as an everyday part of your diet, but I don't think it means never having it. Of course sheep and goat milk are both very low allergenic beverages, and many people who struggle with lactose intolerance find they can happily benefit from these alternative milk choices.
lactose intolerance: does it really exist anyway?
The short answer is yes, of course. People definitely react to lactose. The question is why is this so, especially considering that lactose intolerance has notably risen in the past 20 years or so.
The quality (or lack thereof) of most commercial milk is probably a key reason for this, but another point to consider again here is the issue of consuming foods in their natural state.
In this case, that would mean raw.
If you've never tried raw dairy before, well firstly you are missing out (especially when it comes to the cream, WOW!), and secondly, you've never actually tried REAL dairy. Raw dairy can be hard to find, but worth the effort. Try your farmers market or organic store, and ask for 'bath milk' or 'body cream'.
what you really want to know: is milk healthy for your body fat?!
As I've implied above, my opinion is that milk and other dairy products in their natural raw (organic) state are extremely healthy for you and in fact cream and butter can even be a great addition to your weight loss diet!
When it comes to getting lean we definitely do need to make a clear distinction between milk and other common dairy products such as cream and butter. (No ice-cream with sugar added is definitely never going to be on the weight loss menu :))
The reason cream and butter can help you with weight loss is that they are pure fat. As such – when consumed raw and organic – they are actually fat burning fats and can also increase absorption of nutrients from your greens. I use butter and cream pretty much daily in my cooking – you'll notice if you start to do the same that they help fill you up and reduce cravings.
are dairy products good for me?
As far as milk goes, if you want to get lean then even raw milk can be an issue. Milk tends to elevate your blood sugar levels quite rapidly. For this reason (as well as the previously mentioned benefits), I like to put full-fat raw organic cream in my coffee instead of milk, or if I'm out I use just a dash of milk. Add some cinnamon and you have a delicious fat-burning caffeine hit!
If you were going to have a decent serving of milk, I'd advise doing so after weight lifting when you are at your most insulin resistant. Bodybuilders have traditionally done this to help increase strength and muscle growth.
take home milky goodness points!
If you love milk and don't want to eliminate it, go for raw milk and consume it ideally after training.
If getting lean is your focus, use raw cream and/or butter preferentially over milk
If you can't access raw, organic and unhomogenised full-fat dairy products are best
If you find you react to milk and other dairy products then you may well be fine with raw. You could be reacting to the quality rather than the actual lactose.
Use butter on your veggies and even to cook your meat – the butyric acid helps you burn fat and you will absorb more nutrients from your food.
Oh – and if you want to enjoy my all-time favourite sweet treat, have a small bowl of raw cream with some berries. A-ma-zing!
And remember –
Life is Now. Press Play.
Kat
Life is Now. Press Play.
Kat x

PS
I want to help you to build a business you LOVE, and that meets your every want and desire, in a real and true way, whilst also resulting in you making a LOT of money, fast, and impacting a lot of people, also fast, in the way you know you were born for!
My most transformative 1:1 intensive EVER … shifting people into EPIC income and success since 2016 is back, for the first time in 2019! I'm so excited to bring this signature transformative work back!
Rich Hot Empire!
Work With Me for 6-Weeks Personally to Grow Your Perfect Cult Tribe, Create and Launch Your Low-High End EMPIRE, and Set Up Multiple Recurring Income Streams to Take You to Multiple 7-Figures and Beyond, Doing What You Love!
This round is even more special as I will be re-recording all original content, with you there live with me and alongside me AND you will also receive all original content; the exact trainings which has made this program my most successful ever, with clients repeatedly saying they achieved more in 6 weeks with me than they had in 2 YEARS beforehand! This work is for entrepreneurs at ANY starting point, as it's about who you are as a person not where you're at. I've had clients anywhere from total start-up, to already doing 500k+ / year go through Rich Hot Empire and all who have done this work have gone to a level of income as well as alignment and FLOW which they couldn't previously even imagine!
6-week personalised intensive high level mastermind
Weekly group training and support; multi-media training: visual + audio
'Done for You' Templates and Step-by-Step Worksheets
Personalised 1:1 coaching included, plus DAILY unlimited 1:1 access
My personal hand on your business success
Weekly group coaching call and hotseat with my other private clients
24/7 mastermind forum, networking and support
Very limited spaces
Results guaranteed
Not for everyone
STARTS THIS MONTH!
I'm so excited to do this work with a small group of badasses who are willing to SHOW UP FOR THEIR SOUL no matter what. To walk away from all that is not serving, not actually working, not FILLING you. And to all yourself to bring your truest desires to life. If that's you, or you've felt the call to work with me at this level, PM me now. Bonuses and fast action-taker investments apply to all successful applicants, but for the first 5 to say yes there is a very special $2000+ bonus specific around Soul Shifts & Money Makin', and which, in and of itself even before we begin RHE will have shit changing for you FAST.
Apply via PM only. I can't wait to speak with you!
PPS
HAVE YOU JOINED PURPOSE PASSION FLOW ACADEMY?
My 'Going Fully Quantum' training will break down ALL of what we've discussed today, and teach you the finer details and finesse of it, as well as exactly what needs to be true for you to APPLY it, not only into the practical actions you need to create THAT money flow and THOSE results, but also in terms of ALL the energetics of it, especially the 'being and non-being' around dropping in to superflow so you can be shown, create, receive, AND of course the being around not being one of those people who just can't seem to choose faith and are ruled by fear. We'll also talk about creating and integrating the exact wording, beliefs, emotions, energies YOU need for all of this to switch effortlessly for you, as you've always known it would.
In other words: EVERYTHING you need to know to go fully quantum, and double your income in 30 days or less, or whatever else you choose!
Where will you find this training?
Why, it's one of the very first training in 'Remembering Who You Always Were', which. is our June intensive for Purpose Passion Flow Academy, my SUPER low-cost monthly membership mastermind!
And this training?
Will change your freaking reality. Well – it will REMEMBER it.
It's all available to you gorgeous.
You know this already.,In the quantum it is DONE. And in Purpose Passion Flow Academy, and especially our June intensive 'Remembering Who You Always Were'? We gon' done do it.