News
Seasonal Affective Disorder | Make Your Winter Healthier, Happier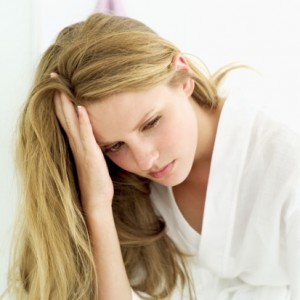 Today's post is a guest post by Mary Thomsen. Mary writes about just about any topic, having spent 20-plus years as a community newspaper reporter, editor and owner. She also does freelance writing for blogs and has a particular interest in human interest stories and those promoting general well being.
Feeling Down and Sad In Winter? 4 Actions That Relieve Sad Affective Disorder
When cold winds blow and lights come on in late afternoon, it's natural to feel sad about the end of summer. If you can't shake the blahs for more than one season, however, you might suffer from seasonal affective disorder, often called S.A.D. or SAD.
Doctors have no test to diagnose this sad affective disorder, but you can act to decide if you have it and find your way out of the depression it causes. Research first pointed to the disorder in 1984, leading to the birth of light therapy, championed by Norman Rosenthal. Subsequent studies suggest there is more to curing SAD than following the light.
Action requires some detective work and lifestyle changes to beat SAD, which affects more women than men and hits especially hard in northern climates with short winter days.
Action No. 1: Determine If It's Really SAD
If sad depression sets in as summer ends and the pattern continues more than a year or two, the feelings may be linked to winter. Symptoms, including feeling sad, mimic depression: fatigue, unhappiness, irritability and inability to focus on tasks. People with SAD typically sleep more and may eat too many starchy foods, leading to extra pounds.
If changes in behavior and mood truly wax in fall and winter and wane in spring and summer, it's time to seek help. Ignoring this disorder may trigger a true depression with lasting physical and mental health effects.
Action No. 2–Breathe Better Air
Look to the air we breathe when deciding how to treat SAD. Everyone needs air, but the simple act of buttoning up the house for winter traps dirt and other contaminants inside, where we all spend much time. Getting the junk out of the air can help relieve the symptoms of the disorder, researchers are finding.
Using an air purifier leads to a more healthful indoor environment, which can help stop SAD in its tracks. Here are some ways to start:
Take control of the air: A first step is to look for good air purifiers to start the process off right.
Do the research: Read reviews to learn about recommended air purifiers to decide which one will give the most benefits.
Action No. 3: Get Into the Light
Light therapy has the longest history of any treatment for the symptoms of SAD. It works on the theory that human bodies follow a 24-hour circadian rhythm that requires adequate light exposure to keep us on an even keel.
Some tips to let light help:
Get treated with fluorescent light: Light therapy involves using a 10,000-lux fluorescent light for 30 minutes each day. Alternative lights offer half the power, but require the person to sit under it for 60 minutes.
Follow the directions: If you buy a special light to help treat SAD, follow the directions that come in the package for length of exposure, time of day to use it and how far to sit from it.
Action No. 4: Eat Better and Move More
Everyone needs a good diet and enough exercise to feel well, but those suffering from depression, including SAD, require it even more. Staying active and eating right can boost mood and help fight symptoms of the seasonal blues.
Some tips for staying healthy:
Spend at least 15 minutes outdoors each day, even in the winter, to allow your body to absorb the vitamin D in sunlight, which can greatly boost well-being and emotions.
Make sure your diet includes enough vitamin D, especially if you live in the north, where sun exposure is lacking.
Keep active and eat a nutritious diet.
Following these lifestyle and health changes and understanding the dynamics of SAD can help those who suffer every winter find a better quality of life. Remember, the better you breathe, move, eat and enjoy the light, the happier and healthier your winters can become.
Mary Thomsen writes about just about any topic, having spent 20-plus years as a community newspaper reporter, editor and owner. She also does freelance writing for blogs and has a particular interest in human interest stories and those promoting general well being.
Don't forget –
Life is Now. Press Play.
Kat x
PS
Programmed to Upgrade is happening gorgeous, and WHOOOOO MAMA is this the work that works.
25 days, you and me, 1:1, to quantum leap like you've NEVER leapt before.
This will be intense …
And a lil bit scary. But buckle up, because you KNOW you're ready for it.
SO fucking ready 😉
Programmed to UPGRADE!
25 Days, 1:1, with Katrina Ruth, to SCREW the Rules, SCREW the Norm, Go So Damn Extra, So Freaking Hot, So Fully SEEN, and Snap Your Future Into the Now So Damn Fast It'd Make Your Head Spin … even as you nod in certainty that of COURSE, this is what was ALWAYS supposed to be ..
Places are already filling, and we begin next week. If you know it's time to say yes to MAGIC, and creating your reality from the supernatural, and you're SO ready to drop the paradigm of always having to DO (and yet still not be there!) then message me now.
I'll get you the full overview, and talk personally with you about whether or not it's for you.
To the supernatural baby, and beyond …
PPS
I HAVE SOME BIG NEWS TO SHARE!
As of today, I'm opening up the doors to my Inner Circle, my private client mastermind.
This is THE most badass high level mastermind in the world for women who want it all – and are prepared to do what it takes to get it! Really what we're talking about is being prepared to be the PERSON.
And that's what I do. I help you remember ALL that you were, and then become it. ALL Of it.
This is my highest level private mentoring circle. The exact place where I have personally mentored dozens of this industry's most elite female entrepreneurs to break income barriers ranging from 10k months to multiple 7 FIGURE months, and everything in between. But more importantly than that – to become who and what they always were.
But know that this is not only (obviously) not just for the masses, this is also not just for someone who can afford to invest in a high level private coach. Being willing to throw money down is something which has absolutely zero correlation to being somebody who has what it takes to TRULY go next level as a leader.
If anything, in this industry, investing in a high level coach such as myself, is a rite of passage which veers just a little too much on the side of 'trend'. It's become something which 'everybody does', almost as a way of proving they play business and life a certain way.
Maybe even of trying to prove it to themselves.
Here is the reality which those who I am truly here to personally mentor and lead KNOW, the reality which my clients and all women like me as well as of course me personally have ALWAYS known:
We are VERY VERY DIFFERENT.
We are simply, smarter, faster, and have more presence. We can do more in our minds before breakfast than what most people can do in a freakin' WEEK, a month, a year.
We are not basic ass coaches trying to heave ho our way up a few extra thou a month.
We are the ones who have ALWAYS known we are 1% within the 1% within the 1% in terms of how we think, create, operate, how and WHAT we are tapped in too.
This is not arrogance, this is fact.
And there has NEVER been any question but that we will go all the way.
My clients are high level badasses who do the work, who have a proven track record BEFORE coming to me, and a BEING-ness which unquestionably separates them from the rest. They don't come to me to save them or lean down and hold my hand out so they can clamber up. They come because they are, quite simply, ready to go to the next level, already absolutely on their WAY there, and see in me something which they recognise because it is in them.
That 'can't stop won't stop' fire, and a level of 'unapologeticness' which, when truly understood and applied, can literally be the difference between 5-figure or low 6-figure and 7 or multi-7-figure entrepreneur.
So if you know who you are and it is THAT –
And you feel certain that you are ALREADY well on your way to to precisely where you're meant to be, but that being in MY energy could help you to drop in and get there even faster, and that with a couple of simple tweaks your current revenue could be doubling, tripling, heck QUADRUPLING and beyond in months, as it has done with numerous of my clients previously, well then –
PM me here http://m.me/katrinaruthofficial and we'll see if it's a fit. I'm excited to talk to you, and maybe – do biz and life with you.