News
Seasonal Affective Disorder | Make Your Winter Healthier, Happier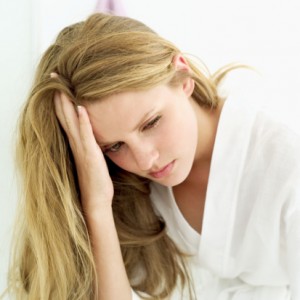 Today's post is a guest post by Mary Thomsen. Mary writes about just about any topic, having spent 20-plus years as a community newspaper reporter, editor and owner. She also does freelance writing for blogs and has a particular interest in human interest stories and those promoting general well being.
Feeling Down and Sad In Winter? 4 Actions That Relieve Sad Affective Disorder
When cold winds blow and lights come on in late afternoon, it's natural to feel sad about the end of summer. If you can't shake the blahs for more than one season, however, you might suffer from seasonal affective disorder, often called S.A.D. or SAD.
Doctors have no test to diagnose this sad affective disorder, but you can act to decide if you have it and find your way out of the depression it causes. Research first pointed to the disorder in 1984, leading to the birth of light therapy, championed by Norman Rosenthal. Subsequent studies suggest there is more to curing SAD than following the light.
Action requires some detective work and lifestyle changes to beat SAD, which affects more women than men and hits especially hard in northern climates with short winter days.
Action No. 1: Determine If It's Really SAD
If sad depression sets in as summer ends and the pattern continues more than a year or two, the feelings may be linked to winter. Symptoms, including feeling sad, mimic depression: fatigue, unhappiness, irritability and inability to focus on tasks. People with SAD typically sleep more and may eat too many starchy foods, leading to extra pounds.
If changes in behavior and mood truly wax in fall and winter and wane in spring and summer, it's time to seek help. Ignoring this disorder may trigger a true depression with lasting physical and mental health effects.
Action No. 2–Breathe Better Air
Look to the air we breathe when deciding how to treat SAD. Everyone needs air, but the simple act of buttoning up the house for winter traps dirt and other contaminants inside, where we all spend much time. Getting the junk out of the air can help relieve the symptoms of the disorder, researchers are finding.
Using an air purifier leads to a more healthful indoor environment, which can help stop SAD in its tracks. Here are some ways to start:
Take control of the air: A first step is to look for good air purifiers to start the process off right.
Do the research: Read reviews to learn about recommended air purifiers to decide which one will give the most benefits.
Action No. 3: Get Into the Light
Light therapy has the longest history of any treatment for the symptoms of SAD. It works on the theory that human bodies follow a 24-hour circadian rhythm that requires adequate light exposure to keep us on an even keel.
Some tips to let light help:
Get treated with fluorescent light: Light therapy involves using a 10,000-lux fluorescent light for 30 minutes each day. Alternative lights offer half the power, but require the person to sit under it for 60 minutes.
Follow the directions: If you buy a special light to help treat SAD, follow the directions that come in the package for length of exposure, time of day to use it and how far to sit from it.
Action No. 4: Eat Better and Move More
Everyone needs a good diet and enough exercise to feel well, but those suffering from depression, including SAD, require it even more. Staying active and eating right can boost mood and help fight symptoms of the seasonal blues.
Some tips for staying healthy:
Spend at least 15 minutes outdoors each day, even in the winter, to allow your body to absorb the vitamin D in sunlight, which can greatly boost well-being and emotions.
Make sure your diet includes enough vitamin D, especially if you live in the north, where sun exposure is lacking.
Keep active and eat a nutritious diet.
Following these lifestyle and health changes and understanding the dynamics of SAD can help those who suffer every winter find a better quality of life. Remember, the better you breathe, move, eat and enjoy the light, the happier and healthier your winters can become.
Mary Thomsen writes about just about any topic, having spent 20-plus years as a community newspaper reporter, editor and owner. She also does freelance writing for blogs and has a particular interest in human interest stories and those promoting general well being.
Don't forget –
Life is Now. Press Play.
Kat x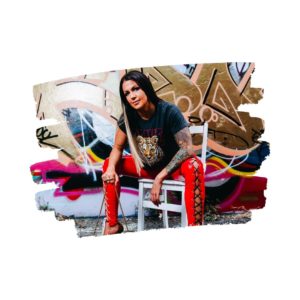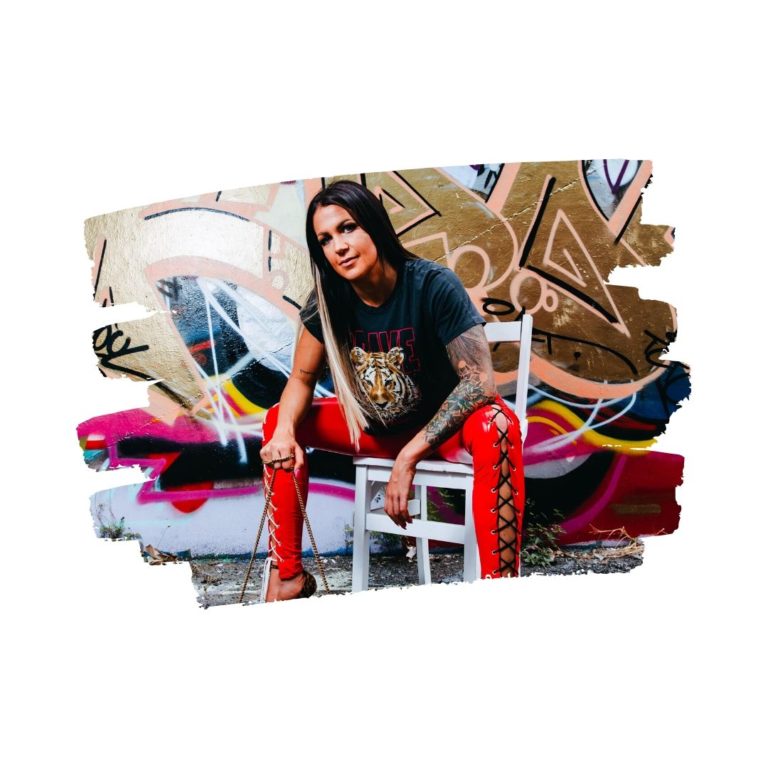 P.S.
Million Dollar Soul Team is here!
An absolute MUST for any entrepreneur who is ready to NOW start saying yes to the one day vision of where they're meant to be!
The Point by Point & Definitive Program on Finding, Building, Training, Empowering, and Flowing With Your Ultimate 'One Day' Soulmate Team, But Now!
https://thekatrinaruthshow.com/milliondollarsoulteam/
Learn exactly, and every step along the way, how I went from solo entrepreneur, to one and then two VAs even up to multiple 7-figures per year, to now being surrounded by the MOST incredible dream team on the planet! Everything you need to know for EVERY step on your journey in this area, plus the ongoing day to day and BTS of all of it! Taught by me AND the #KatNinjas, and includes access to our Standard Operating Procedures, Templates, Systems, and more, that you can use right away in your own biz, even if the entire team right now is, like it once was for me, YOU!
This 4 week program is about SO much more than simply the 'how' of finding, building, training, empowering, and flowing with your ultimate soul team. What it's really about? Getting TF outta your own way, whatever that looks like, to say yes to the business and life you actually came here for.
Come see what I made you, here: https://thekatrinaruthshow.com/milliondollarsoulteam/
P.P.S.
I'm re-opening Rich Hot Empire, today!
This is my 6 week 1:1 intensive, #KatrinaRuthFamous since 2016! It is THE way to work with me if you know you're meant to work with me 😉
During our 6 weeks together I take you through EVERYTHING there is to know around building your low end right through to high end multi 7-figure and BEYOND soul aligned empire, doing only what you love.
This isn't about where you are right now in business, this isn't about how much money you're making right now it's about who you are as a person.
Rich Hot Empire is about flicking the damn switch on who you're meant to be NOW!
Here's the thing –
The difference between you and the woman you see who is crushing it online, who's doing such an amazing job, who is so inspiring just through the ESSENCE of who they are –
Honestly, the difference isn't the systems and the structures..
The difference is she just has a HIGHER LEVEL OF BELIEF than you.
The belief in her God given right to have things work in a certain way
The belief to have business work in a certain way
The belief to have life treat her in a certain way
The belief to have the right ideas come through
The belief to have things just work out
She just believes and expects it!
What is your level of belief?
It's time to back yourself, but FULLY.
Its time to dig your damn heels in and DO the darn thing now!
This?
This is what Rich Hot Empire, and the work I do with you as a private client in this 6 week time together, is all about.
It's a time to really get into the structure and strategy in a DIFFERENT kind of way. To go behind the scenes of how I've done it, to build a multiple 7-fig per year biz which breaks all the rules, lets me be me, and yet is also highly structured … without at all feeling that way!
It's a pretty cool thing, to realise you figured out how to unleash ALL your madness, but fully, and NEVER compromise on what feels fuck yes and fly for you, and yet know you got your biz shiz sorted!
Guess what??
You get to have that too.
We dig ALL the way in to your belief stuff, mindset stuff, energetic alignment and ability to receive, everything INTERNAL that is stopping you from already being where you know you should and could, and what to do about it.
Rich Hot Empire gets such incredible results for people because it marries these two areas together. Full alignment to that next level identity you KNOW is waiting for you –
And full asskickery to do what you know you gotta do, with me right there by your side showing you how to do that, how to find the exact way that feels good and works for YOU.
Ready to go all in on you and truly BELIEVE you can have it all?!
Message me for the full overview: http://m.me/katrinaruthofficial
>>>Rich Hot Empire! 6-Weeks Personally to Grow Your Perfect Cult Tribe, Create and Launch Your Low-High End EMPIRE, and Set Up Multiple Recurring Income Streams to Take You to 7-Figures and Beyond, Doing What You Love! <<<
6-week personalised intensive high level mastermind
Weekly group training and support; multi-media training: visual + audio
'Done for You' Templates and Step-by-Step Worksheets
Personalised 1:1 coaching included, plus DAILY unlimited 1:1 access
My personal hand on your business success
Weekly group coaching call and hotseat with my other private clients
24/7 mastermind forum, networking and support
Very limited spaces
Results guaranteed
Not for everyone
I'm so excited to do this work with a small group of badasses who are willing to SHOW UP FOR THEIR SOUL no matter what. To walk away from all that is not serving, not actually working, not FILLING you. And to all yourself to bring your truest desires to life.
If that's you, or you've felt the call to work with me at this level, PM me now.
Apply via PM only http://m.me/katrinaruthofficial. I can't wait to speak with you!