Health and Fitness
Staying Lean Year Round, What To Snack On After Dinner, And A Very Cool Opportunity!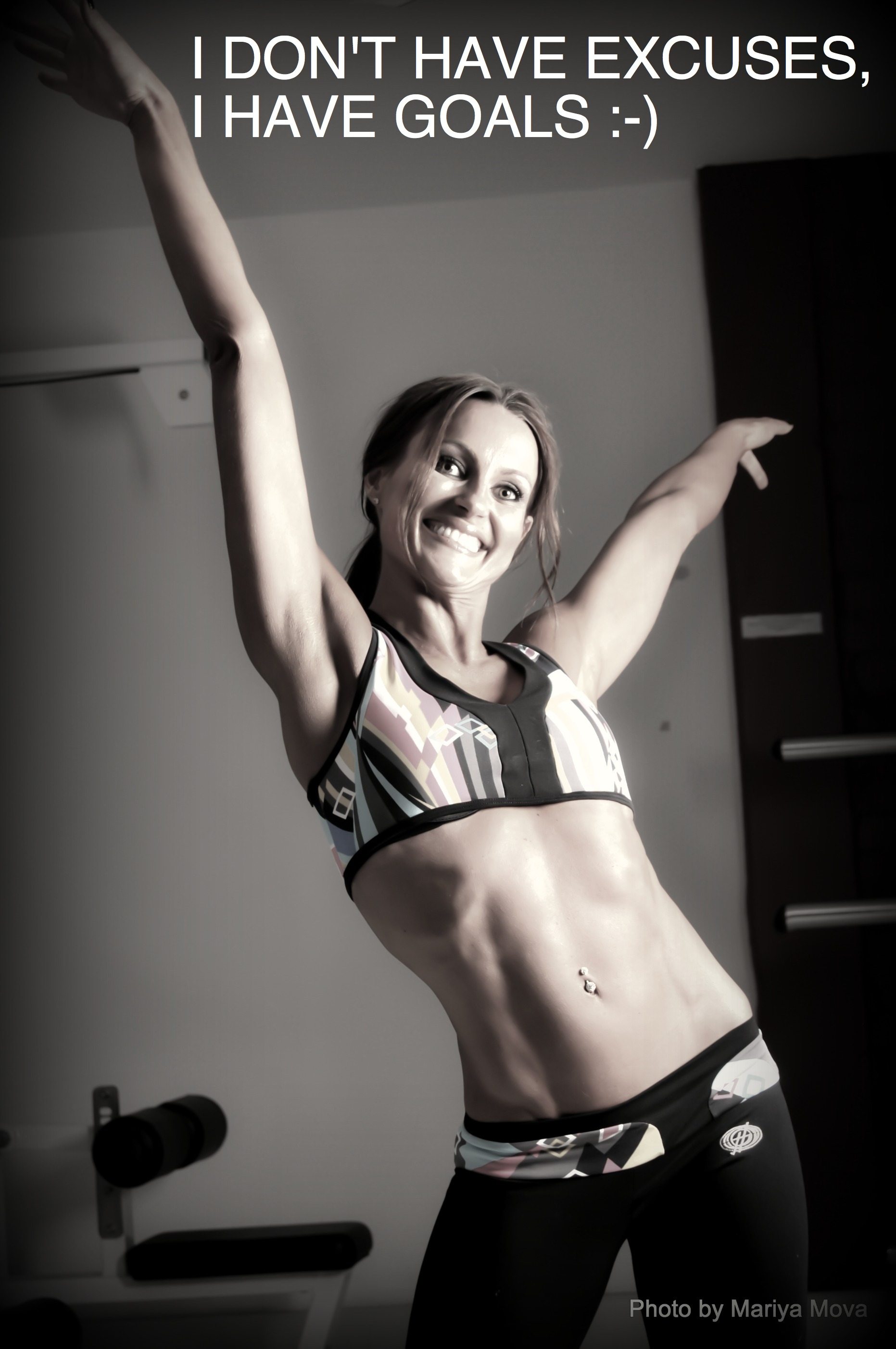 An intended feature of Woman Incredible since it's 'birth' has been to, well, 'feature' incredible women from all walks of life. So far, I've made a fairly pitiful effort of only interviewing a few of the very many amazing ladies I know, but today I'm making amends with what has turned out to be not only an informative piece but a fun and (of course!) inspiring one as well.
meet justine switalla
Lately it's seemed that no matter where I've turned in the fitness industry a certain lady is popping up in front of me. She's kind of memorable because she always has a super sunny smile on her face, and generally some super-motivating words to go with it.
And then there's the most inspiring physique of course. Justine and I first really talked when I asked her to feature as one of the fabulous 29 women featured in my Woman Incredible launch post. One of Justine's tips in that post was a favourite of mine and still is –
"Train for life not for a day. Train because you love it not because you have to."
So today, I want to more formally introduce you to Justine, who has been kind enough to answer 5 quick questions on what makes her not only one of the best but also one of the nicest fitness models/competitors out there. Not to mention the current face of Everlast sportswear!
WI: You have a reputation of (to put it bluntly!) being a 'hot chick with abs' pretty much all-year round? I know you eat differently when preparing for a comp, but to what would you credit your ability to stay quite lean and healthy year round?
Justine: Haha.. Am I really known as that?! I put it down to:
1) Loving exercise- It isn't a task for me to get to the gym, I absolutely love it. I love mixing up my training and trying new things. I periodise my training so that I get enough rest in between workouts and get the down time that I need. I train what I need to and what feels like it needs it.
2) I have found my balance. Initially I worked very hard to get my physique to a point where I was happy with it, then from there I am now able to live by the philosphy 5 days on-2 days off. I eat clean and train hard Monday to Friday then on the weekends I eat out, have a wine (if I am not prepping for anything) and try and relax. It gives me the mental break that I need to reset and start again on Monday.
WI: If you had just a few weeks to 'pull out all the stops' for a special event, assuming of course you'd already been eating and training quite well, what would you change to meet that goal?
Justine: I've trialled multiple principals over the years and what my body responds to quicky is low carb with controlled fats. I will drop most of my carbs and eat protien every 3 hours with fats every 2nd meal.
WI: One of the questions I get asked nearly daily by women is 'what is okay to snack on after dinner'. I'd love to hear your response to that?
Justine: I don't tend to snack anything after dinner as my last meal is around 8pm. If I was it would be egg or a shake with some BCAA's. Eating before bed is unnecessary as you don't need the calories to sleep. The only reason you would need to eat before bed is for muscle gains or recovery.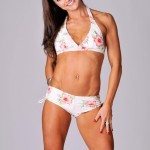 WI: If you had to choose your #1 trick or tactic for staying motivated, focused, and on track to meet such inspiring goals, what would it be?
Justine: I keep my eyes on the prize, I am all about improving myself in every area of my life and the feeling of self development and achievement is second to none.
Nothing tastes better than the taste of success.
WI: Thanks for a truly inspiring interview Justine! Looking forward to watching your progress this year!

You can follow Justine over here on Facebook – her feed is honestly one of the most motivating ones I follow! And what a great quote to finish with – I think I'll go and plan for a few new 'tastes of success' in my own life after reading that again just now 🙂
Don't forget –
Life is Now. Press Play.
Kat x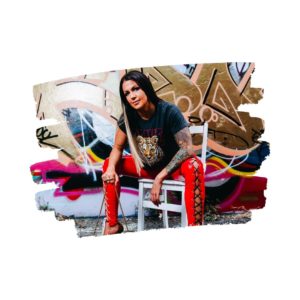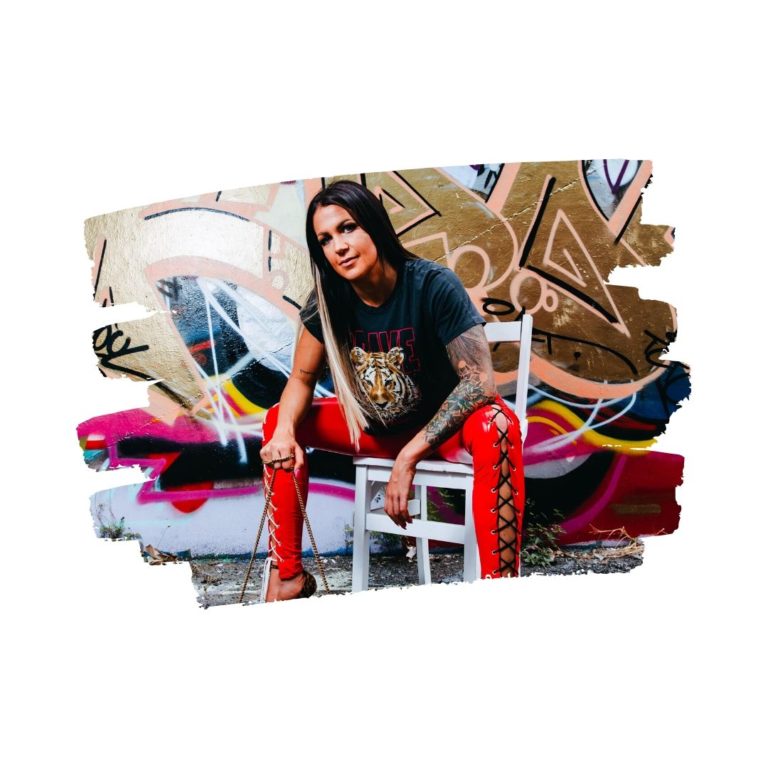 P.S.
Doors for The 100k Per Month Formula have re-opened for a very LIMITED time!
Don't miss out on the opportunity to be part of the The 100k Per Month Formula, jump in now and join while the course is running LIVE!
The 100K Per Month Formula is so much more than just what I know I'm here to teach, create, and share with you on the topic of achieving and surpassing consistent 100K months, all from soul of course, doing what you love, and just by being you.
I look around the dozens and dozens of revolutionary badasses who have said yes to soul in joining me and in just a matter of weeks, the shifts being made, the next level selves being stepped into, the MONEY claimed and created, is, well –
MIND-BLOWING to say the least.
I'm going to help you to easily identify the VERY few practical thingies you need to do to drop into a deeper level of creative flow and magic, and GET THE THINGS OUT INTO THE WORLD IN A WAY THAT GETS YOU PAID.
The 100k Per Month Formula is about the expansive energy of calling in, allowing, receiving and CHOOSING to be available now for whatever it is you know is available for YOU.
It might be the goal of 100K per month, it might be a completely different figure, whatever it is for YOU is what we'll be working on during our time together.
And, and a heads up – we're also gonna talk about the you still hide the TRUE wild power of your all that you ALL that you are.
Hmmm. So much more I am GOING to be saying to you about that!
So, yes.
The 100k Per Month Formula
10 modules + one extra (stealth!) one.
3 killer bonuses (including 2 entire new courses)
All new live course
YOU ALREADY KNOW IF YOU NEED TO BE HERE.
Join now and get immediate access to the 5 modules which have already dropped. Doors are open for three days only: https://thekatrinaruthshow.com/100kpermonthformula
You'll also receive access to ALL 100k Formula bonuses … plus join me live for the 2 Q&A hotseats!
In the end –
I got tired of trying to please everyone.
And I decided to just do me.
Publish my long posts.
Rant anytime I like.
Go off on ALL the tangents.
Let the ART control ME, not the other way around.
And when I did?
I made my millions.
Now go get yours.
Don't miss out on the opportunity to be part of the The 100k Per Month Formula, jump in now and join while the course is running LIVE!
This is far and away one of if not THE most rapidly transformative courses I have ever created!
3 days only!
Get your place today: https://thekatrinaruthshow.com/100kpermonthformula