Health and Fitness
Staying Lean Year Round, What To Snack On After Dinner, And A Very Cool Opportunity!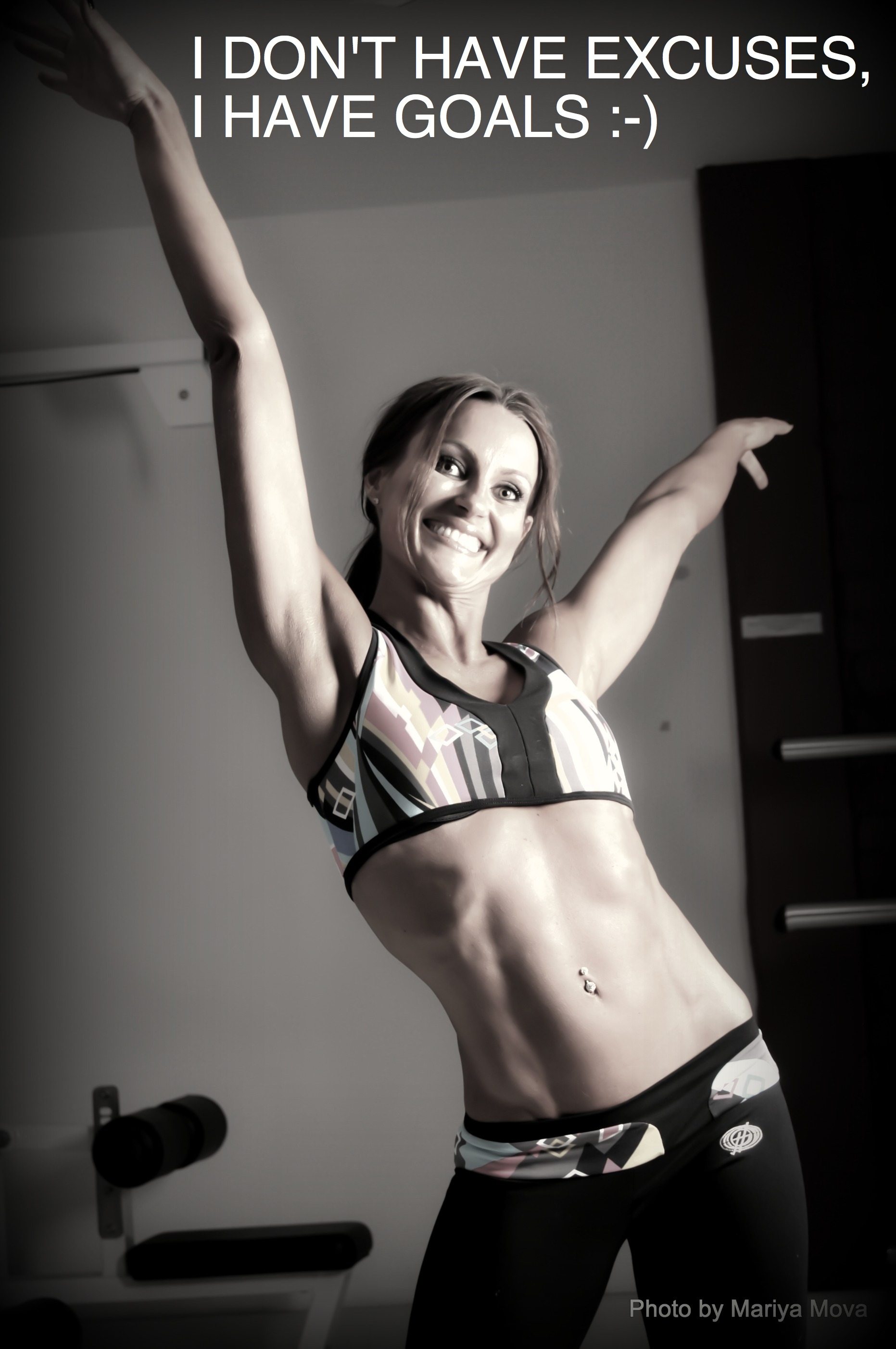 An intended feature of Woman Incredible since it's 'birth' has been to, well, 'feature' incredible women from all walks of life. So far, I've made a fairly pitiful effort of only interviewing a few of the very many amazing ladies I know, but today I'm making amends with what has turned out to be not only an informative piece but a fun and (of course!) inspiring one as well.
meet justine switalla
Lately it's seemed that no matter where I've turned in the fitness industry a certain lady is popping up in front of me. She's kind of memorable because she always has a super sunny smile on her face, and generally some super-motivating words to go with it.
And then there's the most inspiring physique of course. Justine and I first really talked when I asked her to feature as one of the fabulous 29 women featured in my Woman Incredible launch post. One of Justine's tips in that post was a favourite of mine and still is –
"Train for life not for a day. Train because you love it not because you have to."
So today, I want to more formally introduce you to Justine, who has been kind enough to answer 5 quick questions on what makes her not only one of the best but also one of the nicest fitness models/competitors out there. Not to mention the current face of Everlast sportswear!
WI: You have a reputation of (to put it bluntly!) being a 'hot chick with abs' pretty much all-year round? I know you eat differently when preparing for a comp, but to what would you credit your ability to stay quite lean and healthy year round?
Justine: Haha.. Am I really known as that?! I put it down to:
1) Loving exercise- It isn't a task for me to get to the gym, I absolutely love it. I love mixing up my training and trying new things. I periodise my training so that I get enough rest in between workouts and get the down time that I need. I train what I need to and what feels like it needs it.
2) I have found my balance. Initially I worked very hard to get my physique to a point where I was happy with it, then from there I am now able to live by the philosphy 5 days on-2 days off. I eat clean and train hard Monday to Friday then on the weekends I eat out, have a wine (if I am not prepping for anything) and try and relax. It gives me the mental break that I need to reset and start again on Monday.
WI: If you had just a few weeks to 'pull out all the stops' for a special event, assuming of course you'd already been eating and training quite well, what would you change to meet that goal?
Justine: I've trialled multiple principals over the years and what my body responds to quicky is low carb with controlled fats. I will drop most of my carbs and eat protien every 3 hours with fats every 2nd meal.
WI: One of the questions I get asked nearly daily by women is 'what is okay to snack on after dinner'. I'd love to hear your response to that?
Justine: I don't tend to snack anything after dinner as my last meal is around 8pm. If I was it would be egg or a shake with some BCAA's. Eating before bed is unnecessary as you don't need the calories to sleep. The only reason you would need to eat before bed is for muscle gains or recovery.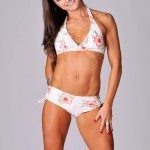 WI: If you had to choose your #1 trick or tactic for staying motivated, focused, and on track to meet such inspiring goals, what would it be?
Justine: I keep my eyes on the prize, I am all about improving myself in every area of my life and the feeling of self development and achievement is second to none.
Nothing tastes better than the taste of success.
WI: Thanks for a truly inspiring interview Justine! Looking forward to watching your progress this year!

You can follow Justine over here on Facebook – her feed is honestly one of the most motivating ones I follow! And what a great quote to finish with – I think I'll go and plan for a few new 'tastes of success' in my own life after reading that again just now 🙂
Life is Now. Press Play.
Don't forget –
Life is Now. Press Play.
Kat x

PS
1:1 INTAKE IS OFFICIALLY OPEN!

🔥
Next Level Empire is officially open for late November intake! 💜
I'm calling in my next intake of driven badass LEADER women who want to work with me 1:1 to FOLLOW SOUL and achieve ALIGNED AF fame, income growth, more.
Yeahhhhhh … this is about unapologetically claiming your place as one who is MEANT to be seen and heard by everyone!!
Next Level Empire baby!
Multi 7-Figure Empire Expansion For Unapologetically Badass & Driven Women Who Are Ready to Be Seen By the WHOLE Damn World
6 weeks.
1:1
You and me
This is for the women who already have a message, an audience, and are making money online and who are now ready to put some damn WHEELS on the thing.
We will be going deeper into message clarity
We WILL be nailing down what you're selling, and how you're selling it, for maximum conversion and flow
We WILL be getting you fully connected to the badass leader within who KNOWS she is meant to run the damn thing
But these things are just the warm-up, because let's face it –
You already message
You already show up
You already sell
You're already ROCKING what you're doing right now
So what you're here for, and what I'm here for with you?
Is to blow the damn thing up.
MAXIMUM reach.
RAPID growth of audience
MASS visibility
MEDIA TAKEOVER
NEXT level leadership status, and being the one who is KNOWN as the Queen
And sales EXPLOSION
I'm taking what I'm doing in my business to CONTINUALLY claim my place at the top, and to take my message to the masses whilst also RAPIDLY growing following and income,
And showing it all to you
Exactly how we do it
What precisely is in place
What we had to have in place for it to work
What we do day to day to elevate fame, income, purpose, ALL of it
And then I'm going to work with you personally to roll it out
Next Level Empire baby:
For the women who were born for more,
And who are done with circling repeatedly around the same damn pond and kidding themselves they're gonna find it there.
Ready, and know it's time? It just might be 

😉

💜
PM me now

for the full overview, and to know if it's for you. x