diet facts diet myths revealed
You may have seen the recent replacement for the food pyramid. It's called the 'food plate', and supposedly makes it simple for you to understand the ideal breakdown of foods for your health and for weight loss or ideal body fat. My opinion on the plate? It's rubbish. (Hey, I don't beat around the bush).
Okay, sure – it would certainly be an improvement on a super processed/nasty fats approach to nutrition but as far as how it impacts the health aware population? As far as how it impacts someone like yourself who is already knowledgeable about nutrition, who already does a lot of things right and who is in better than average shape? Rubbish rubbish rubbish!
Let's get one thing clear – no matter what shape or catch-phrase they come up with to promote government diet plans, it is an absolute myth that the majority of people can look great and be healthy on a diet low in fat and high in grains and sugars. No matter how natural.
Here are the top 5 FALSE diet facts that just won't go away – let me know if you've been guilty of any of them!
5 Diet Facts Most People Get Wrong
1. Wholegrains are necessary for energy, for health, and for fiber. Well, that's really 3 so-called diet facts, isn't it?! Firstly: if you've been around my blogs for a while you'll know that you don't need carbohydrates as a source of energy. I'm not saying never have 'em. But need? No ma'am. Health: how on earth can health be based on something that needs to be processed in order to be digested? Something that we only have such easy access to because it has been cultivated by man? Fiber: eat. more. veggies. It will certainly be a smarter approach to weight loss as well.
2. If you don't have a noticeable reaction to gluten then it's not an issue. The people I consider important and worth listening to on nutrition estimate that 75% PLUS of the Western world are intolerant to gluten. That (probably) means you! It's a myth that you need to have a reaction such as bloating to be intolerant to gluten, and intolerance also does not mean celiac. Someone suffering celiac disease has a major stomach reaction to gluten, but it could affect you anywhere in your body. Many people notice joint pain and brain fog go away when they cut it out of their diet, and it's often one of the fastest ways to lose body fat – even if you continue to include other carbohydrates.
3. If it's natural, it's fine to eat. Ugh. This is one of my biggest 'bug bears' when it comes to nutrition and true foods for body fat loss. The main thing I guess I'm talking about is sugar, and the various forms it appears in within a so-called healthy diet. In no particular order, here are some of the 'natural' things that are NOT fine to eat daily if fat loss – and health – is an important outcome of your nutrition plan. One of my main arguments here is that these foods simply wouldn't appear in nature year-round. Fruits, especially the overly cultivated ones. Dried fruits definitely. Fruit juice (arguably NOT natural anyway, even if freshly squeezed). Agave. Sugar. Grains (whoops, already mentioned, but worth noting here as well!). White potatos. Rice. Corn (a grain anyway). Let me know if I've forgotten anything!

4. It's better to 'hold out' until your next meal if you want to lose body fat. We've been told over and again that we need to eat regularly to burn body fat and feel great, but there still seems to be this mindset amongst many women that it's better – or admirable – to hold out for as long as possible. After all, that way you'll end up eating way less food/calories across the course of the day, right? Well, not only is that probably wrong (mid-afternoon sugar hit anyone?), but failing to eat frequently lets your 'metabolic furnace' dwindle and die. It can also make it tough for you to actually get enough protein and other good fuel into your body to ensure cell repair and fat loss through detoxification. If you'd like to lose weight, then depending on your level of activity I'd suggest eating every 2.5-4 hours. Be sure to include protein.

5. You need carbs after training. If you're a lean athlete then this is true. If your primary focus is increasing strength and muscle and you're not too phased about losing body fat then this may also be true. But if weight loss is your goal, and particularly if your Biosignature supra-iliac and sub-scapular measurements are high, then carbohyrates after training are not your friend, and you don't need them. Refuel with a post-workout shake and follow it up with a healthy meal of lean protein, good fats, and some fresh greens.
the paleo plate: diet facts you can trust in

Don't forget –
Life is Now. Press Play.
Kat x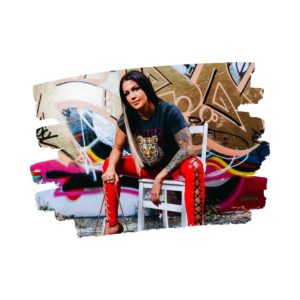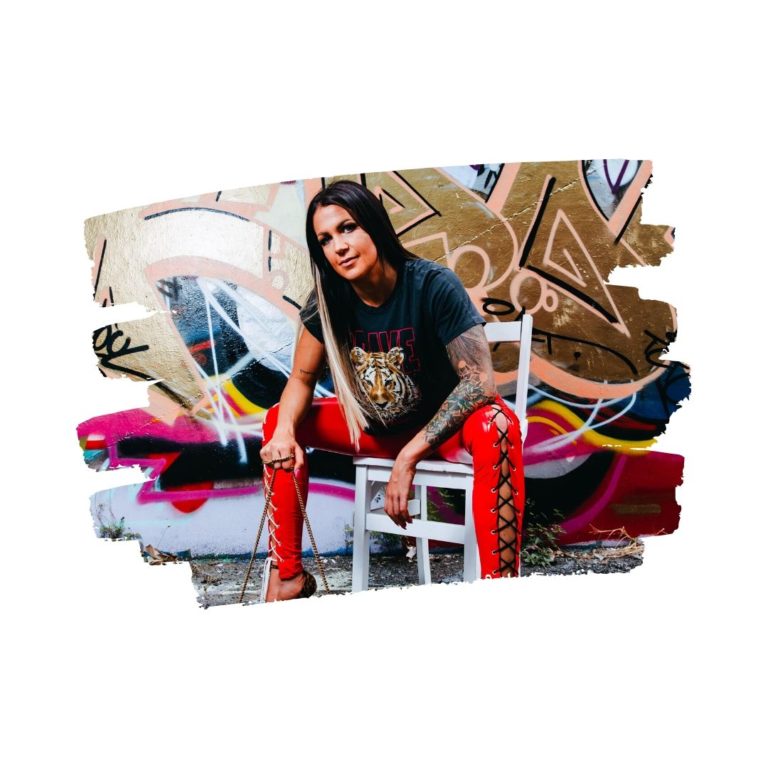 P.S.
Exclusive. Unseen. Unfiltered. Never Before Available for Sale.
You are hellfire magic! 🌟🌟
You have access to a level of power and superflow and truth and knowledge beyond what most peeps even know exist, you can literally look at something, decide it's yours and it happens, fuck, you don't even need to look at it, you can just SEE it and decide it and it's done.
You can click your fingers anytime you want and the world shape shifts around you.
Click your ruby red heels together 'cause hold up, you just changed your mind, and woot, there it goes again.
Being supernatural is part of being you.
But the thing IS –
You still gotta choose it.
Practice it.
Understand it.
And then ACTION it.
Now, finally, for the first time ever, I've created the worlds first comprehensive course for entrepreneurs,
leaders,
the GAME-CHANGING ELITE, who know they were born for MORE than the more they've already created and are ready to live into it,
to do
and access
and activate
exactly.
fucking.
that.
Introducing The Quantum Files babbyyyyyy!
Exclusive. Unseen. Unfiltered. Never Before Available for Sale.
18 days.
Daily video / audio content.
EVERYTHING you need to know to activate the supernatural badass you've been pretending not to be.
My BEST work.
Largely NEVER before taught publicly!
The ONLY place on the internet where you can receive a complete (supernatural level!) education on the 'how' AND the implementation / all encompassing accessing of all that is there for you when you 'go quantum' … and exactly what that means!
This is Not Your Social Media Guru's Quantum 
If you've been wanting to understand what it really means to utilise your God-given supernatural abilities, the unseen parts of you which are part and parcel of being HUMAN, but which most humans for their entire LIFE make 'mystical', 'woo woo', taboo, or simply don't believe in –
and if, like me, you're fascinated with playing with time and space and KNOW there is a way to create, shift, receive, BE, which transcends the physical world –
and if you love learning shit that lights your SOUL on fire with how real and true and WOW you know it is, and which allows you to INSTANTLY shift paradigms to where you're finally flowing with life the way you've your entire life known you could and SHOULD –
and if you love kickass deals in which you receive access to hours and hours and hours and hours and HOURS of exclusive, unseen, unfiltered, and NEVER BEFORE AVAILABLE FOR SALE content on stuff that 99.99%+++++++ of the world doesn't even dare to imagine EXISTS –
and if you're ready to start claiming reality shifts faster than even YOU dreamed possible –
Well!!
CLEARLY THE QUANTUM FILES ARE FOR YOU!
But hurry! This offer is open ONLY for the 5 days!
It's a one time sort of a thang I'm putting together for you.
The Quantum Files.
Exclusive.
Unseen.
Unfiltered.
Previously Unavailable for Sale.
5 days to claim your access.
When the clock hits zero it goes.
It's time to stop pretending not to be the supernatural badass you are baby.
And to blow shit up by pulling it TF down from the other place.
Let's demystify being who and what you've been waiting to be.
And let's do it now.