I'm writing a 21-day Bikini Body Transformation course at the moment. I think I may have mentioned it on a WI Facebook update last week? It's for myself as much as you. Nothing like laying down a challenge for a few weeks and seeing what you can do when you pull out all the stops!
Anyway, it's going to take me another week or so to finish it off, but the truth is that I'm simply ITCHING to start some sort of challenge NOW. And even though I'm already testing out my bikini body theories (I'm a week in!), there's one thing that has been lurking over me as a goal for a good couple of years.
the chin-up challenge!
It's to complete a full set of 12 chin-ups, and just this morning my go-to mentor on all things strength, fat loss and hormonal, Mr Charles Poliquin, published an article that kinda forced me to admit I've had this one on the back burner for too long.
Especially shameful considering I know it's just a matter of focusing on it and employing some smart strategies to get me to that goal. True of any goal, of course 🙂
Anyway, I know I'm not alone in this particular goal. I've heard it mentioned many a time from Woman Incredible readers, and maybe, just maybe  (even if you've never dared admit it aloud), you yourself would quite like to smugly jump down from the bar after a similar achievement? You do know there's nothing more empowering than a super-strong chick don't you?
how to improve your chin-ups: the details
So. The challenge is simple. As Charles himself says, any female should be able to do 12 chin-ups in 12 weeks, with the right coaching and program. Not convinced? Well there's really only one way to find out, isn't there?!
Basically there are 3 methods you can choose from. They are outlined in the afore-mentioned article, towards the end. I'm starting with method 1, for 3 weeks, and then I might change to method 2. Will you join me? I hope so! Here's what you need to do:
Read the post. The bit on machines for chins is very relevant, so if you're just starting out it would be good to buddy up for a spot or just do eccentrics, i.e. jump up and control down. Bands are also great if your gym has them.
Choose your preferred (starting) method
Comment on this post with your commitment and which method you're going to try.
It would also be good to note down where you're at now of course, and share that in the comments once you have
Every few weeks I will check in with you, as well as let you know my progress!
full disclosure
At the moment I can perform 6 traditional pull-ups or semi-supinated (the grip I used in the video above), or 4-5 good chin-ups. That's with about a 3010 tempo. I'm pretty excited to see where I'm at 12 weeks from now!
Are you in? I dare ya'!
Remember –
Life is Now. Press Play! 
Kat x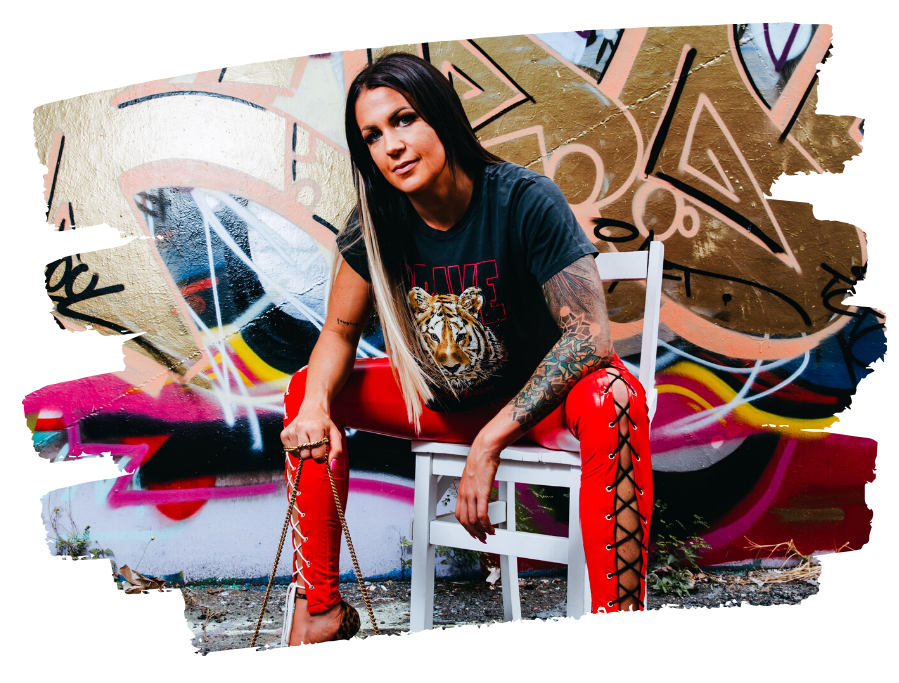 PS.
The Identity Switch is open. It's launch week! I'm deeply excited to bring this work to you, and to take you into the place where you SIMPLY FULLY BE.
This is the ultimate guide to becoming who you were always meant to be, and creating the business, health, wealth, relationship, lifestyle and YOU results you've been waiting for, now!
The Identity Switch is about you just fucking doing. Becoming. Saying yes to. And CLAIMING –
This is where magic lies,
here:
Launch week only bonuses and discounts on now!