Podcasts
Podcast Episode 4: My Top 10 Beliefs About Life
 Today's episode is close to my heart and personal sharing my top 10 beliefs about life and how they have shaped my success.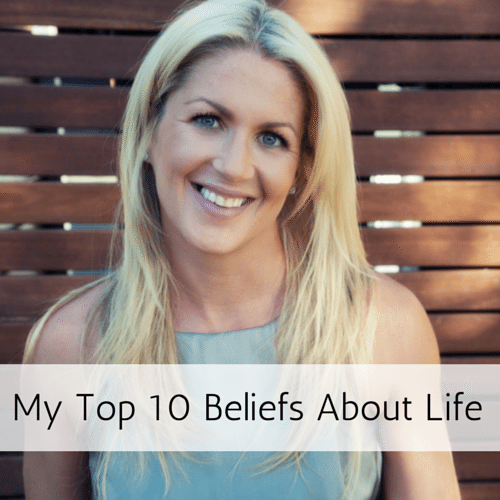 I'm sharing them with you today not so that you will follow them too but more so that you see the rules that I live by and how they have made such a difference in my life and gotten me to where I am today.
Life is what you make of it
We all get to life our life on our own terms. We get to be who want and do what we want. So if there's anything in your life that you want out – choose something different.
Life is NOW
You only have this moment; there's no past, there's no future. You are creating your future right now. If you are doing something for money because you think that will make you happen but aren't enjoying the "doing" then do something different. Don't delay your happiness or wealth.
"Life is what happens when you're busy making other plans" – John Lennon
Life is whatever you choose
It's exactly what you already chose, so if it isn't working, choose differently. Life passes in a moment. It's all about them meaning and has to be lived right now.
Life is a gift
You are here for a reason and you have a meaningful difference to make. I don't believe anyone was put on this Earth randomly or just to pass time. Even if we can't fully define it, we feel in our soul what our calling is and must actively move towards our purpose to step into a place of meaning.
Life has to be taken with both hands
You have to grab life with both hands or else it will pass you by. Your life is created by you so decide what is important and do it. You must go all out, you don't reach goals by going halfhearted. If you aren't going to wholeheartedly go all out then why bother?
Life starts with belief
You get to choose your beliefs right now. Start with creating your own reality and choose beliefs that will lead to a certain outcome. Choose new beliefs if your life isn't aligning to the purpose or person you want to be. Create your reality!
Life is what you make a MUST
Whatever you decide is essential will happen. If you are trying to reach your goals and dreams, it's not that you haven't found the secret trick, it's simply that you haven't made it a must. There's a defining moment in your mind saying "This must happen!"
When life is truly lived then life isn't for the faint hearted
It's so easy to get stuck sitting on the couch, watching others live. Nobody is going to stop your or challenge you as you play it safe following the rules of the world. Life is a battle so put yourself out there. Get stronger, get better, get faster and step in to your joy. Stop avoiding fear, pain, or uncertainty and live through it into the purpose of who you are called to be.
Life is about sharing your message with the world
YOU have a purpose and a calling so get out there and share it. It's not arbitrary inside of you and people need to hear what you believe. The right people will hear it if you just put it out there. Get past your own fear and commit. Some won't like it but speak to the ones who need to hear it.
Life takes place first in your mind
The stuff you dwell on in your mind is going to be what you see in the world. So if you dwell on scarcity or fear then that is what you will see in your world. Actively train your mind to think and feel in a certain way before you feel the physical outcomes. Make the thoughts in your head the reality in your world.
These are the 10 beliefs and hopefully at least one of them inspires you to create your life on your terms and remember life is now: press play.
Episode Outline:
Life is what you make of it
Life is NOW
Life is whatever you choose
Life is a gift
Life has to be taken with both hands
Life starts with belief
Life is what you make a MUST
When life is truly lived then life isn't for the faint hearted
Life is about sharing your message with the world
Life takes place first in your mind