News
10 Sure-fire Ways To Feel Great About Your Body Right Away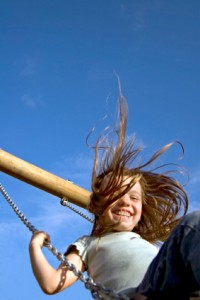 1. Get up and move whether you feel like it or not. There's nothing as good as the feeling of the workout being done for the day, is there? And there's nothing worse than knowing you'd planned to exercise but didn't get around to it. Get up and get moving right now – even if it's just 10 minutes of office-time stretching and a diary promise for a full workout later. Less procrastinating, less thinking, and more doing – that's the most important key to a fitter and more confident you.
2. Write a virtuous grocery list and explore the markets. This morning I made a detour from my normal rushed grocery shop and took the time to explore the markets. I gotta tell you, there's nothing that makes me quite so smug as walking around with a basket of fresh organic food. And that's before I've even eaten the stuff!
3. Say no to the carb-fest weekend brunch and indulge the healthy way. When it comes to weekend brunches I'm the biggest indulger of all and I'd encourage you to do the same. But if you want to do it the healthy way and feel great then avoid the super smoothie and pancake stack and go for a yummy poached egg, salmon, mushroom and avocado mix, or something similar. If you're feeling really virtuous then hold the bread.
4. Make a list of everything you've done that's good for you so far this year. You might just be surprised at yourself, and I guarantee you're miles ahead of the 'average' person. You wouldn't be reading this if you weren't. It's important to take stock once in a while and give yourself a well-earned pat on the back.
5. Create a vision and a plan. Thinking about where you want to be physically 3 years from now might be a little too much in the 5 minutes you're no doubt taking to peruse this post, but you sure can think about where you'd like to be this week, can't you? Take a moment to write a 5-bullet-point plan of what this week will hold for you fitness and health-wise, and then diarise each required action.
6. Include some smart fats with your next meal. There's one sure-fire way to feel fuller for longer and cut mid-afternoon cravings and that's FAT! Avocado, extra virgin olive oil, organic coconut oil, raw nuts and seeds, and omega-3 fish oil capsules are all easy ways of smartening up your meal, quickening up your metabolism, and boosting up your feel-good factor.
7. Cook extra and pack leftovers for lunch. Well now, that's just common sense, isn't it!
8. Swap the late-afternoon coffee for green tea. Caffeine has a half-life of 12 hours, so that 3pm latte will still be buzzing merrily around your system at 3am. Switch to green tea and you'll drastically reduce the caffeine, and aid detoxification as well as lifting your Basal Metabolic Rate by around 7% for each cup!
9. Get your heart pumping in the great outdoors. Nothing beats the red-faced, heart poundin' invigoration of an outdoor workout. The best part is that it doesn't have to be a 'serious' or long workout for you to reap the benefits. Try a frisbee toss, a few quick hill sprints, or just kick the footy for 10 minutes.
10. Thank your lucky stars that every single day can be a fresh start if you choose it to be. One of the most important things I've learned in my life (and am still learning if I have to be honest) is that looking back and beating yourself up for what has been is a guaranteed method to feeling awful. The reality is that you determine the way your life is, but the amazing thing here is not that you're in charge of your direction, but that you have the power to influence or change it every single day. You can decide right now to turn this day around, to eat a healthy dinner, to go for an afternoon walk, or to keep waiting till everything's in place and you're finally 'ready'. So what's it going to be?
DON'T FORGET –
Life is Now. Press Play.
Kat
PS. The Own Your Value + Worth free 10-day challenge is OFFICIALLY UNDERWAY!

> Live training has just begun
> 10 days with me to become the you it's time to be. Choose your true choices. Say yes to all of you. And watch your life change, now!
> Mindset + inner game focus AND practical application to impact your business, money flow, and life right away
> Feel the FUN and joy of tapping in to all of you and understanding fully that your enoughness is not up for negotiation
> My first free live challenge in years so do.not.miss!
I love you. Yay!