News
11 Reasons You Probably Shouldn't Reach For Your Dreams
1. It's too hard
How are you supposed to know where to start? Especially when you're not 100% sure of what your dream life actually entails. The image is a bit blurry. And it changes often. Besides, the things you dream about one day having, being or doing are not for now. Surely. They're for one day. That's what dreams are really for, aren't they? Trying to live your dream life in the present would be madness.
And frankly, you don't need the complications.
2. You might look like an idiot
What if you set out to achieve your dreams and you fail?
What if you have to step out of your comfort zone? Do things you'd never normally dare to; talk to people you'd normally ignore out of superiority or intimidation. What if you set out to remodel yourself or your life and you just end up falling on your feet? Even if that failure teaches you something or puts you a step ahead of where you started, the possibility for embarrassment or even plain old attention along the way just isn't worth it.
3. What if you actually achieve your dream and then find out it's not really that great?
You might not look like an idiot, but boy will you feel like one if you invest your time and energy chasing a dream only to find out it's not really that important.
Of course finding out what you don't want can help you get closer to unveiling what you do truly want, but it seems like a bit of a round-a-bout way to reach your dreams. Not really worth it, is it?
4. You might have to put other stuff on hold
Who seriously has time for dream building these days? It's all very well for students, singles, those with money, those with time, those who are natural go-getters. It's all very well for anyone else, really, but you. You have stuff to do. Important stuff. Stuff that is urgent, that demands your time and attention NOW. Stuff you're used to responding to. It wouldn't do to try and put your STUFF on hold. Who knows what sort of disarray might ensue.
5. You're too busy
All that stuff takes up a lot of time.
Honestly, most people have no idea. NO idea.
There was a time when you thought working so hard and staying on top of all that stuff would mean you'd one day be able to follow your dreams. Your passions. The things you've long fantasised about and almost as long nearly forgotten about. Now you know better. You're all grown up and you know that simply isn't how things work. You know that the mature thing is to resign youself to being busy. Consumed. And that it's only going to get worse.
6. It's safer not to try
There's a lot of risks in following your dreams! Didn't you know?
It could require you to act differently, speak differently, even to think differently. It would be much safer – and simpler – to stick with your routine the way it is now. Sure, you might not necessarily love things the way they are now, but you know what to expect. That's important. Unexpected things would only serve to disrupt you from all that stuff you're doing.
7. You're too scared
You're scared to try.
You're scared not to try as well, of course, but given the relative safety of sticking with what you know it's more scary to try than not to try. You're scared of failure of course, but you might just be a little scared of success as well. Of what it might mean, of what it might not after all mean. Of what it could require of you. Of who you might be forced to be. Everyone knows that living in fear is not smart or healthy, so it's best not to put yourself out there into the scary unknown.
8. It might change the way people think of you
People who respect you now, for being organized, punctual, efficient, might no longer respect you.
People who count on you to be the good citizen might be offended if you become less predictable. If, by your own actions, you force them to question their lives. People might resent you. They might think you're stuck up, too big for your own boots. Of course they could also be inspired by you, excited for you, even willing to help you. But that's a risk. Risks are scary. And they take your attention away from the stuff.
Not good.
9. You could be forced to acknowledge that your happiness lies in nobody's hands but your own
Now THAT is definitely a risk you're not willing to take, are you?
With responsibility comes great power, as the saying goes. Power requires action. Forcefulness. Determination. And self-assuredness. All things you just don't know if you're really capable of. Best to keep your head down and your butt up as you grind away at being busy and consumed by stuff. Best not to look side to side or too far ahead.
10. What is it really going to cost you?
Some fanciful people out there might say 'what is it going to cost you if you don't try?'. But you know better, Because whatever the cost of actually trying may be, you know you don't really want to pay the price. The safety of your current routine, the assuredness of how you're perceived by others, the familiarity of the way your daily life plays out, the security that comes from having a pretty good idea of how life is going to pan out? Hey, even if all of that adds up to a somewhat tiring or even grim picture, you know that you know how to put one foot in front of the other and keep moving forward. Whether or not you're moving forward to something amazing is by the by. You're just not willing to pay the price of trying for something else.
11. You're going to fail anyway
Face it.
99% of people trying to achieve anything fail in one way or the other. Even if they first succeed, and even if they end up somewhere better than where they hoped to be. It's still a failure.
I mean think about it – how many people trying to get into amazing shape ever are truly satisfied? How many people achieve the wealth they dream of? The relationship? The lifestyle? The anything? Why bother trying when the odds are stacked so firmly against you? We haven't even talked about how you're not the right age. How you've left it too late. How you're the wrong gender/colour/personality. How you tried once already and it didn't work. And all of the other perfectly valid stuff.
I wouldn't bet on you.
And I bet you won't bother truly betting on yourself, will you? Not when there's all that stuff to do.
Not when life just doesn't work out that way; not for most people.
And you are most people, after all.
Aren't you?
Don't forget –
Life is Now. Press Play.
Kat x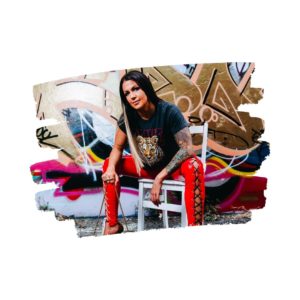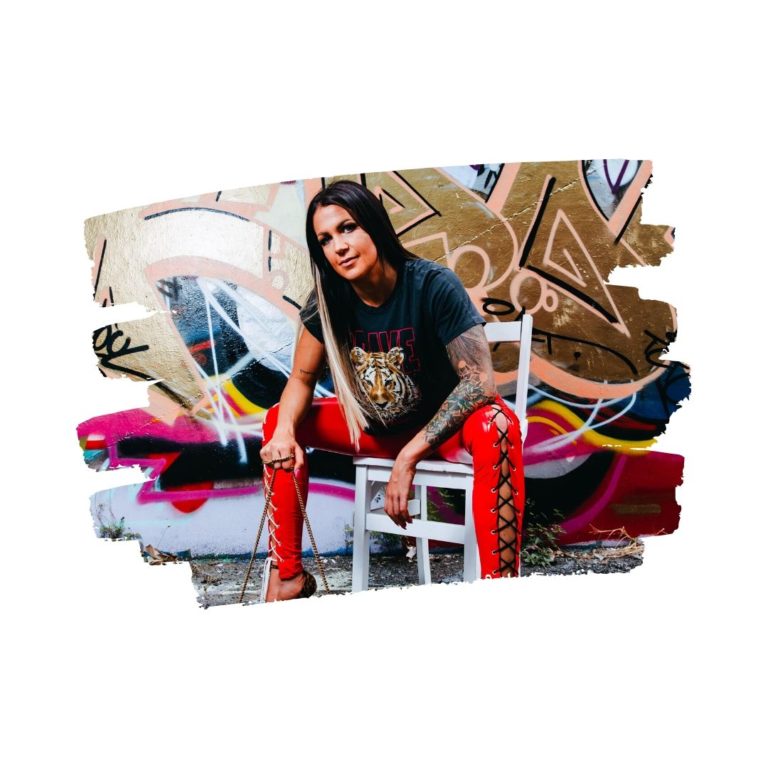 P.S.
Million Dollar Soul Team is here!
An absolute MUST for any entrepreneur who is ready to NOW start saying yes to the one day vision of where they're meant to be!
The Point by Point & Definitive Program on Finding, Building, Training, Empowering, and Flowing With Your Ultimate 'One Day' Soulmate Team, But Now!
https://thekatrinaruthshow.com/milliondollarsoulteam/
Learn exactly, and every step along the way, how I went from solo entrepreneur, to one and then two VAs even up to multiple 7-figures per year, to now being surrounded by the MOST incredible dream team on the planet! Everything you need to know for EVERY step on your journey in this area, plus the ongoing day to day and BTS of all of it! Taught by me AND the #KatNinjas, and includes access to our Standard Operating Procedures, Templates, Systems, and more, that you can use right away in your own biz, even if the entire team right now is, like it once was for me, YOU!
This 4 week program is about SO much more than simply the 'how' of finding, building, training, empowering, and flowing with your ultimate soul team. What it's really about? Getting TF outta your own way, whatever that looks like, to say yes to the business and life you actually came here for.
Come see what I made you, here: https://thekatrinaruthshow.com/milliondollarsoulteam/
P.P.S.
I'm re-opening Rich Hot Empire, today!
This is my 6 week 1:1 intensive, #KatrinaRuthFamous since 2016! It is THE way to work with me if you know you're meant to work with me 😉
During our 6 weeks together I take you through EVERYTHING there is to know around building your low end right through to high end multi 7-figure and BEYOND soul aligned empire, doing only what you love.
This isn't about where you are right now in business, this isn't about how much money you're making right now it's about who you are as a person.
Rich Hot Empire is about flicking the damn switch on who you're meant to be NOW!
Here's the thing –
The difference between you and the woman you see who is crushing it online, who's doing such an amazing job, who is so inspiring just through the ESSENCE of who they are –
Honestly, the difference isn't the systems and the structures..
The difference is she just has a HIGHER LEVEL OF BELIEF than you.
The belief in her God given right to have things work in a certain way
The belief to have business work in a certain way
The belief to have life treat her in a certain way
The belief to have the right ideas come through
The belief to have things just work out
She just believes and expects it!
What is your level of belief?
It's time to back yourself, but FULLY.
Its time to dig your damn heels in and DO the darn thing now!
This?
This is what Rich Hot Empire, and the work I do with you as a private client in this 6 week time together, is all about.
It's a time to really get into the structure and strategy in a DIFFERENT kind of way. To go behind the scenes of how I've done it, to build a multiple 7-fig per year biz which breaks all the rules, lets me be me, and yet is also highly structured … without at all feeling that way!
It's a pretty cool thing, to realise you figured out how to unleash ALL your madness, but fully, and NEVER compromise on what feels fuck yes and fly for you, and yet know you got your biz shiz sorted!
Guess what??
You get to have that too.
We dig ALL the way in to your belief stuff, mindset stuff, energetic alignment and ability to receive, everything INTERNAL that is stopping you from already being where you know you should and could, and what to do about it.
Rich Hot Empire gets such incredible results for people because it marries these two areas together. Full alignment to that next level identity you KNOW is waiting for you –
And full asskickery to do what you know you gotta do, with me right there by your side showing you how to do that, how to find the exact way that feels good and works for YOU.
Ready to go all in on you and truly BELIEVE you can have it all?!
Message me for the full overview: http://m.me/katrinaruthofficial
>>>Rich Hot Empire! 6-Weeks Personally to Grow Your Perfect Cult Tribe, Create and Launch Your Low-High End EMPIRE, and Set Up Multiple Recurring Income Streams to Take You to 7-Figures and Beyond, Doing What You Love! <<<
6-week personalised intensive high level mastermind
Weekly group training and support; multi-media training: visual + audio
'Done for You' Templates and Step-by-Step Worksheets
Personalised 1:1 coaching included, plus DAILY unlimited 1:1 access
My personal hand on your business success
Weekly group coaching call and hotseat with my other private clients
24/7 mastermind forum, networking and support
Very limited spaces
Results guaranteed
Not for everyone
I'm so excited to do this work with a small group of badasses who are willing to SHOW UP FOR THEIR SOUL no matter what. To walk away from all that is not serving, not actually working, not FILLING you. And to all yourself to bring your truest desires to life.
If that's you, or you've felt the call to work with me at this level, PM me now.
Apply via PM only http://m.me/katrinaruthofficial. I can't wait to speak with you!