News
A VERY special offer for just 5 Woman Incredible VIPs
Yikes! I briefly mentioned this 'VIP' VIP offer at the bottom of an FAQ post about Platinum Mentoring a few weeks back, and then I completely forgot to properly reveal it to you! Soooo … here are the details. I have had several applications come in already but wanted to make sure that everybody had the chance to apply if they chose, hence the blog right now.
Something I've been asked about many times but never actually offered before now is full-day one on one consulting. I'm talking about spending an entire day with me where you learn everything you need to know about training, nutrition, supplements, lifestyle – the full 'transformation toolbox'.
All highly personalised, and highly highly detailed.
The way I currently work is that a client comes to see me for an initial hour-long consult, followed by 30-minute follow-ups roughly every few weeks.
This works ideally for most people, as it allows gradual implementation of new habits, but there are always a certain small group of ladies who are determined to create massive almost 'overnight' change and are prepared to do "whatever it takes".
The truth, of course, is that completely transforming every aspect of your training, nutrition and lifestyle overnight is NOT easy and for most people it's just not realistic in the midst of a busy life.
That being said, I do recognise that my assumption that you won't or can't handle "whatever it takes" all at once is a little arrogant.
So I'm going to join ranks with some of the big-gun business coaches I know who offer full-day VIP coaching to those who are serious about massive transformation and just want everything, but everything, mapped out for them.
Your bootcamp day will be a full-life overhaul and will require you to commit an entire day to spend with me at my South Melbourne office. Here's an overview of what we'll cover:
A Biosignature consultation
A Lifestyle Health Check and Goal Assessment
Your food for the day
Supplements for the day
A practical assessment
2 personalised workouts on the day
Coaching on nutrition, supplements, lifestyle, training all relevant to your goals
And what you'll take home:
3 months of personalised training programs for gym or at home (up to you)
A tailored nutrition plan
A tailored lifestyle plan
A personalised supplement protocol based on your goals
A hormone and lifestyle report
3 months FREE membership to the Woman Incredible Platinum Mentoring program (after the $1 trial month :))
Unlimited ongoing email support
2 follow-up consults either in person or over the phone
Remember –
Life is Now. Press Play! 
Kat x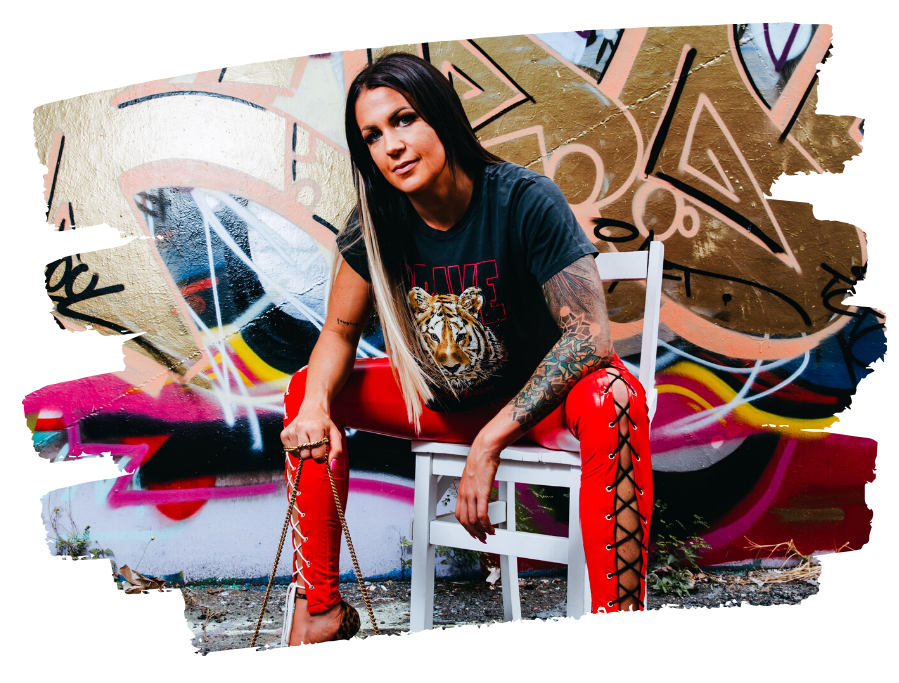 PS.
I am so so excited for next week, and our official kick off! I can feel the buzzy vibrant alive energy of it already!
I'm talking about my all new low cost mastermind, The Screw the Rules Mastermind, which starts next Monday!
https://www.thekatrinaruthshow.com/screwtherulesmastermind/
If you've been waiting for someone to affirm what you DEEPLY fucking know, which is that MASSIVE money results, MASSIVE impact and legacy, CONTINUAL flow of EXACTLY the clients and customers you want, exactly the kind of audience you want, and being surrounded by badasses and a mentor who GETS you … is on the other side of you going FUCK it, I'm all in on doing the work I came here to do in the way I came here to do it, right down to the final dot point on ANY of it … all while enjoying continual FUN, adventure, and just a PLAIN GOOD FUCKING TIME with it all …
THIS IS ME TELLING YOU.
Screw the Rules baby. YOU NEVER BELIEVED IN 'EM ANYWAY.
https://www.thekatrinaruthshow.com/screwtherulesmastermind/ to know more, and then message me to talk.