News
It's Here: The Woman Incredible Look Great Naked Eating Plan!
The Woman Incredible Look Great Naked Eating Plan
I'm going to keep this simple, and to the point. I've just finished putting together a comprehensive plan of precisely what to eat in order to look (and feel!) great naked. Well, you'll look and feel great in your clothes as well but it would make for kind of a long title if I were to add that to the book cover!
why the look great naked eating plan is for you
I'm not going to be coy – I think that I've hit the nail on the head with this one and here's why:
If you want to know once and for all which foods are best to stock your kitchen with, if you're curious about different reasons for choosing certain foods and would like an idea about appropriate quantities for carbs, fruits, protein, fat and so on, AND if you'd like to be shown simple options for putting it together, then The Woman Incredible Look Great Naked Eating Plan is going to become a favourite and well-worn read of yours.
I guarantee it, and if I'm wrong? I'll refund your money in full!

This book is simple, it's very specific, and it takes ALL the confusion out of how to eat – making healthy eating and living something you just 'do', rather than something you eternally stress about and resent for infiltrating every area of your life.
After all, let's be honest – I know that for me, eating and living well; choosing the foods that help me to look and feel my very best day in and day out is something I prefer to be effortless.
NOT an all-consuming thing.
Hence my putting this together, to share with you the basic rules as well as the tips and tricks that make clean eating 'just who I am'. I know you'll enjoy finally letting go of the angst that surrounds this confusing topic and just enjoying delicious food; safe in the knowledge that your choices really are working for you!
But don't just take me at my word – have a little peek into what this fab plan actually offers you:
the woman incredible look great naked eating plan, 'revealed'
Here is what your copy of The Woman Incredible Look Great Naked Eating Plan covers:

A full list of the foods I recommend and approve to eat on a day-to-day basis
Including which foods are optimum for you to achieve improved body composition, energy and health
Additional tips on quality, making the best choices for your body, and when the best time(s) might be to eat certain foods
5 each of my favourite breakfast, lunch, dinner, snack and 'other' recipe ideas
Some snazzy ways to make your Woman Incredible protein shake more useful and interesting
And, of course, to make sure you most definitely know what to do with all those recommended foods I have put together some sample meal plan ideas, including the best top 5 options for each meal of your day
I also talk to you about carbs: when to have 'em and which ones
And I cover the top supplements for women (as well as a bonus extra in which I go into more detail!)
Overall, the Woman Incredible Look Great Naked Eating Plan is designed to be simple to read, understand, and implement within a matter of days. And it is FINALLY here and ready to rock your kitchen!
what are ladies saying?
let's talk cost
I've done my research, and it's not uncommon for eating plans to retail online for upwards of $100. In fact, one of my readers mentioned on Facebook the other day an eating plan that costs $299! To be perfectly upfront and yes perhaps a teeny bit arrogant (hey, you gotta blow your own horn in life now and then), the Woman Incredible Look Great Naked Eating Plan is more detailed than any other eating plan I've found. Of course I would say that, wouldn't I?
But seriously, I have put my heart and soul into writing something that is based around the exact questions I get time and again from clients keen to simply know what works and how to put it together. It's detailed simplicity at its finest 🙂
More importantly, it's written in such a way that you will have zero confusion about where to start or how to make it truly work for you. I've taken the guesswork out and given you exactly what my 1:1 clients and VIP ladies have asked for when I've discussed what and ideal eating plan might involve. Exactly what I wish someone had given ME a few years back!
So. The plan is not over $200.
It's not upwards of $100/$150, and it's not even upwards of $90.
Okay, I'll get to the point 🙂 The Look Great Naked Eating Plan is just $57! 
let's talk bonuses!
When I said that I want this plan to be simple, practical and that I want you to be able to immediately use it, I meant it. These bonuses are key excerpts from the book (as well as a few extras!) and are specifically put together to make your life easier, and to make your investment in the Woman Incredible Look Great Naked Eating Plan all the sweeter. The idea is that you can print out these separate downloads and keep them on hand in your kitchen/purse/office/wherever. It's all about making the fab content in the book actually WORK for you and it's definitely all about making things more effortless. Simpler. And therefore more transformational 🙂
Bonus #1 – The Woman Incredible Look Great Naked Eating Plan Meal Plans PDF download, comprising 26 sample meal options for you to mix and match in your busy life, as well as my tips on what to eat before and after training
Bonus #2 – The Woman Incredible Look Great Naked Recipes PDF download, in which I share 25 of my all-time favourite recipes to take you through your day. Heck, through your year!

Bonus #3 – Woman Incredible Look Great Naked Supplement Overview PDF download, a detailed document telling you the ins and outs of supplementation for women who want to feel and look incredible! I cover general wellness supplements of course as well as specifics on fat loss, digestion, sleep, stress and more. A must 'cherry on top' of an already clean eating lifestyle.

Bonus #4 – Woman Incredible Look Great Naked Shopping List, designed to make your shopping experience simple, quick and effective! This is a great template PDF that you can print and re-use; it has space for each different food 'category' as well as a few reminder tips and additional space for your notes.
4 new bonuses to help you look great naked!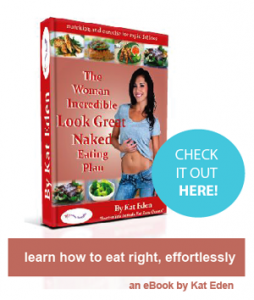 The (new) bonuses cover how to know exactly how much protein you need for your body, a sample week of my eating, rules on treat meals (like the pan-fried banana which I do add maple syrup to I might add!), and guidelines on the how, what and why of detoxing your body with an occasional vegan day.
These new bonuses simply add to the goodies you already get with the Woman Incredible Look Great Naked Eating Plan, covering everything from what to eat or not eat, to sample meal plans, recipes, shopping list, supplements and simply tons of tips on how to make healthy eating easy and effortless.
struggling to get the body you want? grab your copy now.
As soon as you place your order below, you will be sent an instant download link to your ebook. Depending on your email server this can take 15 minutes to come through.
Please note, due to the word 'Naked' being used in the title, if you are getting this sent to a business email, it may go directly to your spam folder.
After all –
Life is Now. Press Play.
Don't forget –
Life is Now. Press Play.
Kat x
PS
Programmed to Upgrade is happening gorgeous, and WHOOOOO MAMA is this the work that works.
25 days, you and me, 1:1, to quantum leap like you've NEVER leapt before.
This will be intense …
And a lil bit scary. But buckle up, because you KNOW you're ready for it.
SO fucking ready 😉
Programmed to UPGRADE!
25 Days, 1:1, with Katrina Ruth, to SCREW the Rules, SCREW the Norm, Go So Damn Extra, So Freaking Hot, So Fully SEEN, and Snap Your Future Into the Now So Damn Fast It'd Make Your Head Spin … even as you nod in certainty that of COURSE, this is what was ALWAYS supposed to be ..
Places are already filling, and we begin next week. If you know it's time to say yes to MAGIC, and creating your reality from the supernatural, and you're SO ready to drop the paradigm of always having to DO (and yet still not be there!) then message me now.
I'll get you the full overview, and talk personally with you about whether or not it's for you.
To the supernatural baby, and beyond …
PPS
I HAVE SOME BIG NEWS TO SHARE!
As of today, I'm opening up the doors to my Inner Circle, my private client mastermind.
This is THE most badass high level mastermind in the world for women who want it all – and are prepared to do what it takes to get it! Really what we're talking about is being prepared to be the PERSON.
And that's what I do. I help you remember ALL that you were, and then become it. ALL Of it.
This is my highest level private mentoring circle. The exact place where I have personally mentored dozens of this industry's most elite female entrepreneurs to break income barriers ranging from 10k months to multiple 7 FIGURE months, and everything in between. But more importantly than that – to become who and what they always were.
But know that this is not only (obviously) not just for the masses, this is also not just for someone who can afford to invest in a high level private coach. Being willing to throw money down is something which has absolutely zero correlation to being somebody who has what it takes to TRULY go next level as a leader.
If anything, in this industry, investing in a high level coach such as myself, is a rite of passage which veers just a little too much on the side of 'trend'. It's become something which 'everybody does', almost as a way of proving they play business and life a certain way.
Maybe even of trying to prove it to themselves.
Here is the reality which those who I am truly here to personally mentor and lead KNOW, the reality which my clients and all women like me as well as of course me personally have ALWAYS known:
We are VERY VERY DIFFERENT.
We are simply, smarter, faster, and have more presence. We can do more in our minds before breakfast than what most people can do in a freakin' WEEK, a month, a year.
We are not basic ass coaches trying to heave ho our way up a few extra thou a month.
We are the ones who have ALWAYS known we are 1% within the 1% within the 1% in terms of how we think, create, operate, how and WHAT we are tapped in too.
This is not arrogance, this is fact.
And there has NEVER been any question but that we will go all the way.
My clients are high level badasses who do the work, who have a proven track record BEFORE coming to me, and a BEING-ness which unquestionably separates them from the rest. They don't come to me to save them or lean down and hold my hand out so they can clamber up. They come because they are, quite simply, ready to go to the next level, already absolutely on their WAY there, and see in me something which they recognise because it is in them.
That 'can't stop won't stop' fire, and a level of 'unapologeticness' which, when truly understood and applied, can literally be the difference between 5-figure or low 6-figure and 7 or multi-7-figure entrepreneur.
So if you know who you are and it is THAT –
And you feel certain that you are ALREADY well on your way to to precisely where you're meant to be, but that being in MY energy could help you to drop in and get there even faster, and that with a couple of simple tweaks your current revenue could be doubling, tripling, heck QUADRUPLING and beyond in months, as it has done with numerous of my clients previously, well then –
PM me here http://m.me/katrinaruthofficial and we'll see if it's a fit. I'm excited to talk to you, and maybe – do biz and life with you.