News
Who Do You Want To Be In 2012?
When I was a kid I wanted to be an entrepreneur when I grew up. As the years went by and the idea of wearing a flashy suit and getting to argue for a living became more appealing, I decided I might prefer to be a lawyer.
Actually, I almost did end up pursuing that career; gearing all of my year 11 and 12 subject choices towards it. In the end, it wasn't meant to be.
Which was lucky for me I guess, the way things have turned out. And the truth is that it was the entrepreneur idea that I came back to more than anything. Even though I wasn't entirely sure what the word actually meant. But I did know that there surely could be no better career path than one in which you can choose your own pay, your hours, the very way you live every aspect of your life? Who wouldn't want that?!
It's exciting to me to sometimes have the sharp realisation that I have, in fact, created that childhood dream.
At least, to a certain extent …
you chose to be who you are now: deal with it or do something about it
By a certain extent I mean that my excitement is sometimes tempered by the realisation that despite me choosing my own hours and creating the infra-structure of both my business and my life all by by myself, none of it is still quite what I want it to be.
The truth is that there are 2 very cold and hard truths I've had to face about who I am, and I think you possibly need to face them also. About yourself that is, not about me 🙂
1. I do choose my own pay, my hours, the way I live my life, yet somehow I'm still not necessarily satisfied. Over the past 7 years (which is kind of when I started this blogging/writing/speaking/teaching thing; partly as my other childhood dream was always to be a writer) I've been like a rolling ball gathering more speed. I get busier, and busier, and busier. Time to relax? That's for when I've made it! It's for when my business is exactly where I want it. Isn't it? Isn't it? Hmmmm.
2. We all choose our own pay, our hours, and every aspect of the way we live our lives. Yes, that means you choose. Sure, maybe you choose a job rather than your dream business because it is more secure (you think), or maybe you choose a relationship that feels safe or perhaps you just choose a risk-free holiday over a massive adventure, but in one way or another you DO choose. Everything. On one level or another.
is 2012 the year we all grow up?
Think back to when you were a kid. Who did you want to be, what did you want to do? Assuming you can remember how to dream so openly and freely and freely of course.
And then tell me – (tell yourself) – have your actions this past month, year, 5 years, decade reflected those passions? Or have you been too busy, too scared, too uncertain? Too full of disbelief that (your) life could fulfill your dreams?
Well it sure as heck isn't going to happen if you don't believe it can!
Of course your childhood dreams may have changed by now. Or perhaps not! The truth is that mine really haven't. I still want to be an entrepreneur, a writer, a leader. I still want to have control of my own time!
Here's an idea.
This year, instead of just recording your goals on paper, or on Facebook, or in your head, consider something different. Consider who you want to be in 2012. Certainly come the end of 2012. And realise this –
You are not the sum of your achievements. Goals are markers, or should be markers, to help you live out your passions. To live life on your terms, to BE the person you want to be. And those goals are ONLY worth setting, worth dedicating your very precious time and effort toward if they do in fact fit in with the you hope to be.
Not one day. This day. Or at least one day this year, yes? And ever onwards of course 🙂
living the dream
For me, my ideal life is about feeling alive every day, about being happy, healthy, lean and strong, about being a Mum to happy and healthy children (I'm thinking 4 or more, just so you know), about having fun and romance in my relationship with my husband, about becoming a famed and respected author, about managing my money wisely and increasing my wealth daily for the good of myself and of others, about helping thousands of women to reach for their dream lives.
Those are my (current) big passions. Things I want to BE for life, not things I want to check off my life.
And I'm thinking that maybe, just maybe, 2012 could be a great year to 'grow up'. To be the person I dream of being. Like, now 🙂
So how 'bout you? Do you think that maybe this year is the time to grow up and starting living IN your dreams and fantasies?
Or is it a year for setting goals that you 'should' work on, and then re-setting them in another 363-odd days?
Before you click away and go back to your list, do me (you) this one small favour. Close your eyes and imagine you're that kid again; looking forward to growing up and being all that you know you can be.
And then decide that there really is no good reason on earth why you can't still chase the odd dream in the middle of all those emails and Facebook posts. Is there?
Remember –
Life is Now. Press Play! 
Kat x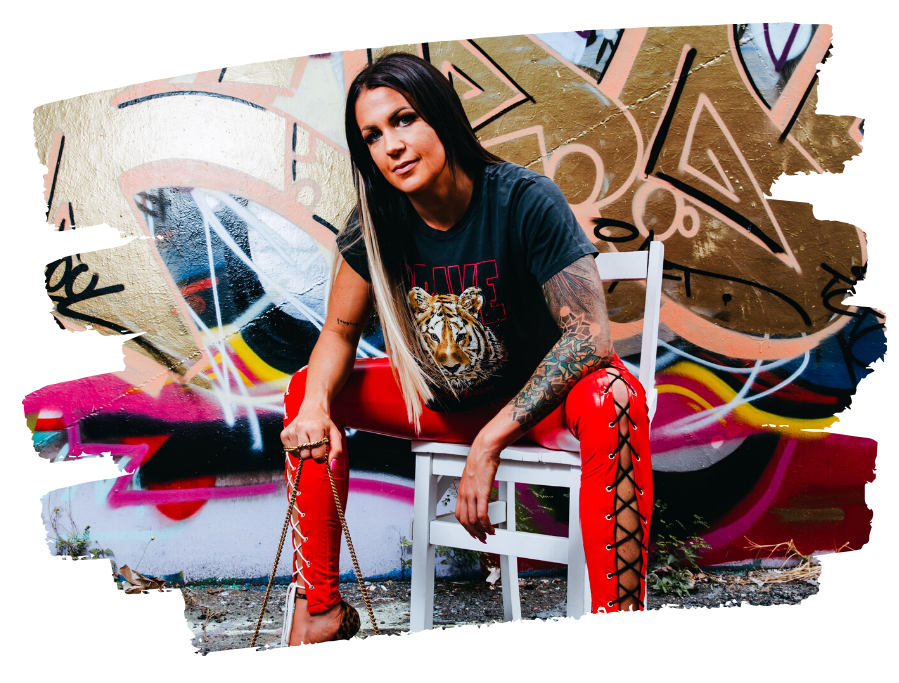 PS.
The Rebel Millionaire Coaching Certification:
The Only Coaching Cert in the World Where You'll Learn How to Explode the Damn Thing By Being Fully You, and the Place? You Just Become It.
Fuck What They Told You. Unleash The Madness Within. Get Paid Like a Mofo to Be YOU. Build the Damn Coaching Empire You See Inside You, Not the Boring AF One You Almost Convinced Yourself You Should! Oh, and?
Become Fully Certified as a Rebel Millionaire Coach While You're At It.
The Rebel Millionaire Coaching Certification starts live for 2022 intake on October 10.
6 months with me to unleash your fucking crazy. And build the damn thing, FULLY, on.your.terms.