News
Top Gym Injuries And How To Fight Back
Today I'd like to introduce a guest post from Nick Clipton of Building Body Muscles. Nick writes about gaining lean muscle and burning fat, and is sharing some wisdom on injury management. Read time: 2 minutes.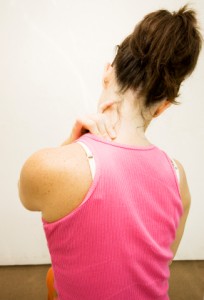 If you're working hard in the gym, one thing that you must be working hard to avoid is an injury.  Nothing is more frustrating than moving along nicely on your program only to find that you've become injured.
If you're someone who's very dedicated to seeing results, this can immediately put a halt to your progress because in many cases, it'll cause you to have to take weeks, if not potentially months off from certain aspects of your workout to recover.
Injuries can also quickly become chronic as well if poor form is the reason for the injury, so making sure that you're looking out for the most common gym injuries that occur will go a long way towards keeping you injury-free.
If you don't want to end up sidelined, be sure to take a look at the following so you can avoid them.
Injury: Lower Back Pain
The first gym injury that's extremely common is lower back pain.  The reason this one is so prevalent is due to the fact that so many exercises can put that lower back at risk.  Since often you'll also be lifting such a high amount of weight while performing the exercises, this virtually means that you have that much added force coming down on the muscle tissues.
So what are the big exercises to be on the lookout for?  The main ones are the shoulder press, the bench press, lateral raises, and then squats.
In all of these movements you must be taking special care to ensure that the back stays in a nice straight alignment and doesn't become curved or rounded at any point throughout the exercise.
For instance, when doing the shoulder press, you must think of squeezing the butt muscles and pulling in the stomach as you press the weight overhead or there is a very good chance you will get a sway in your back.
Likewise with the bench press, be sure that lower back doesn't start lifting up off the bench too much or that can also result in lower back pain.  Some lift is alright if it helps you press more weight, but too much lift and you're asking for problems.
Injury: Knee Pain
Next up on our list of common gym injuries is knee pain. This is another very frustrating one to deal with and often comes and goes as time passes on.
To avoid knee pain, focus on making sure the knees are always following the toes whenever you're performing lunges, step ups, leg press, or squats.
The minute they start to move inwards or outwards you should immediately correct this to prevent them from losing proper tracking.  If you don't, you can expect grinding to occur and that will result in the sheer pain you feel with this injury.
Injury: Tennis Elbow
Third, tennis elbow is actually another common injury.  If you thought this only occurred with tennis players, think again.
Because you'll be extending the elbow carrying a weight in many of the exercises you perform (shoulder press, incline bench, regular bench, etc), this wear and tear can really grind on those joints and tendons.
Be careful about how much volume you're doing with the bench press and incline press especially as these are two movements that really do seem to aggravate this injury.
If you do start to feel pain, immediately ice the area afterwards and consider substituting with a different exercise for a while instead.
Injury: Pulled Groin
Finally, the last injury that you must make yourself aware of is a pulled groin.  This is quite common also if you're into doing heavy lunges or squats and unfortunately even though it's just a muscle pull, it can nag at your for weeks if not given enough rest.
To help prevent this one, be sure that you are using a weight that is realistic for you (lifting far too heavy is a sure-fire way to cause this injury) and then also make sure that you're fully warmed up before performing any of these exercises.
Cold muscles asked to lift a heavy weight will always lead to problems so really be aware of this before beginning.
So there you have all the main injuries that you should be aware of as you go about your workout program.  If you can keep a close eye on the problematic exercises and then take the steps necessary to prevent the injury from occurring, you should be able to stay pain-free and continue on with your workouts as planned.
Please comment below with your questions or feedback on this post!
This post has been contributed by Nick Clipton from Building Body Muscles. Nick likes to write about gaining muscle and maintaining a healthy weight.
PS
Expansion.
10 Days of Live Soul Transmissions, to Help You Find and Follow the Messages Within
Day 1) Trust
Day 2) Certainty
Day 3) Self-Belief
Day 4) Empire Creation
Day 5) Your Deepest Message
Day 6) Following Soul Guidance in All Areas
Day 7) Faith vs Fear
Day 8) Accessing Flow, and Superflow
Day 9) Expanding Time
Day 10) Expanding Money
Every day will be a LIVE soul led transmission.
This will take place on Facebook video, held at a variety of times in order to account for varying time zones, and scheduled only once we have begun. Our daily soul transmissions will be guided from MY higher self and directed from and for YOURS, to help you find and FOLLOW the messages within. The messages of your spirit, your consciousness, of the who you've always been and yet have managed quite well to cover up a lot of the time.
This is about stripping away –
And getting back to the CORE.
We'll dive day by day into the above mentioned areas –
And you'll receive all content and bonuses to keep for life.
There will be daily spirit prompts which you'll receive after each training.
And plenty of time opportunity connect with me throughout, receive transmissions direct to YOUR questions, and absorb more even than what comes through on the trainings, via the energy we'll create in this collective!
It's very rare for me to know in advance exactly what is coming through day to day.
I certainly don't have the details of each day's content. But I know that these areas have been on my heart to talk about, in particular around belief, around certainty, around living from FAITH.
We know that exactly what is meant to come through for you WILL, and then some. And that if you intend and allow for it to, it will change, most likely before we even begin, due to your energetic commitment, the direction of your LIFE!
Meaning: direct it back to absolute soul alignment.
*** NEVER Seen Before Bonus! ***
As part of this, I've been guided to offer a NEVER before seen bonus … one I feel super vulnerable about sharing!
It's the exact journaling I did to allow the download of THIS offer through. How I allowed the idea to bubble up. You'll see my doubt, uncertainty, annoyance. You'll see what I discarded. How I went through the layers. And how I KNEW, this was the one.
I'll ALSO add in copies (screenshots) of my conversation with my COO Ash, where I was talking through the idea and allowing it to come to life.
I want to show you the exact Idea to Launch process!
This bonus alone is EASILY worth the cost of this program, particularly when you hear the mindset side of it, in terms of STAYING THE COURSE and refusing to back away from my self until the idea showed up!
I refuse not to create!!
AND, when you register for EXPANSION today (and how could you not?!) you'll also receive early access to the Pre-Work. This is ALSO never seen before, and brand new just for you – and it's a guided meditation on remembrance, to help you connect back to deepest self and the most certain truth of your destiny, before we even begin.
Perfect priming, for when we expand RAPIDLY into all that is coming through in this work!
Of course I could now go on and on here, about what I could or should have charged for this, and what it's actually going to be …
Or about all my accomplishments on line and off, with money, with purpose, with passion, with flow …
I think you know all this anyway. Even if you just me! Your soul feels what matters. And that's ALL that matters.
But I will say this:
You've always known it's supposed to be about ALL that is inside of you. That it's meant to COME from a place of purpose, passion, and SUPER super flow. And that if you just.freaking.trusted, and showed up FULLY from that place, you'd be living in a different reality already.
THE ONE INSIDE OF YOU.
If that's true for you right now, then LET'S GO CREATE THAT REALITY.
Right now
Press play for regular, (super fuck yes!!) upfront or payment plan
OR
Press play like a VIP, and receive the full course, plus 10 days direct photos or screenshots of my ACTUAL personal journaling, so you can see how I create and expand my life, PLUS a VIP only follow-on live Hotseat, where you'll receive a personal transmission just for you, if you'd like one! Payment plan also available.
>>> https://thekatrinaruthshow.com/expansion
We start Monday 17 December, US time!