News
Top Gym Injuries And How To Fight Back
Today I'd like to introduce a guest post from Nick Clipton of Building Body Muscles. Nick writes about gaining lean muscle and burning fat, and is sharing some wisdom on injury management. Read time: 2 minutes.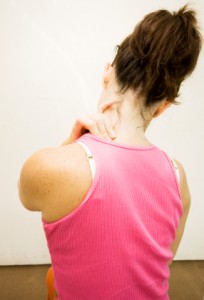 If you're working hard in the gym, one thing that you must be working hard to avoid is an injury.  Nothing is more frustrating than moving along nicely on your program only to find that you've become injured.
If you're someone who's very dedicated to seeing results, this can immediately put a halt to your progress because in many cases, it'll cause you to have to take weeks, if not potentially months off from certain aspects of your workout to recover.
Injuries can also quickly become chronic as well if poor form is the reason for the injury, so making sure that you're looking out for the most common gym injuries that occur will go a long way towards keeping you injury-free.
If you don't want to end up sidelined, be sure to take a look at the following so you can avoid them.
Injury: Lower Back Pain
The first gym injury that's extremely common is lower back pain.  The reason this one is so prevalent is due to the fact that so many exercises can put that lower back at risk.  Since often you'll also be lifting such a high amount of weight while performing the exercises, this virtually means that you have that much added force coming down on the muscle tissues.
So what are the big exercises to be on the lookout for?  The main ones are the shoulder press, the bench press, lateral raises, and then squats.
In all of these movements you must be taking special care to ensure that the back stays in a nice straight alignment and doesn't become curved or rounded at any point throughout the exercise.
For instance, when doing the shoulder press, you must think of squeezing the butt muscles and pulling in the stomach as you press the weight overhead or there is a very good chance you will get a sway in your back.
Likewise with the bench press, be sure that lower back doesn't start lifting up off the bench too much or that can also result in lower back pain.  Some lift is alright if it helps you press more weight, but too much lift and you're asking for problems.
Injury: Knee Pain
Next up on our list of common gym injuries is knee pain. This is another very frustrating one to deal with and often comes and goes as time passes on.
To avoid knee pain, focus on making sure the knees are always following the toes whenever you're performing lunges, step ups, leg press, or squats.
The minute they start to move inwards or outwards you should immediately correct this to prevent them from losing proper tracking.  If you don't, you can expect grinding to occur and that will result in the sheer pain you feel with this injury.
Injury: Tennis Elbow
Third, tennis elbow is actually another common injury.  If you thought this only occurred with tennis players, think again.
Because you'll be extending the elbow carrying a weight in many of the exercises you perform (shoulder press, incline bench, regular bench, etc), this wear and tear can really grind on those joints and tendons.
Be careful about how much volume you're doing with the bench press and incline press especially as these are two movements that really do seem to aggravate this injury.
If you do start to feel pain, immediately ice the area afterwards and consider substituting with a different exercise for a while instead.
Injury: Pulled Groin
Finally, the last injury that you must make yourself aware of is a pulled groin.  This is quite common also if you're into doing heavy lunges or squats and unfortunately even though it's just a muscle pull, it can nag at your for weeks if not given enough rest.
To help prevent this one, be sure that you are using a weight that is realistic for you (lifting far too heavy is a sure-fire way to cause this injury) and then also make sure that you're fully warmed up before performing any of these exercises.
Cold muscles asked to lift a heavy weight will always lead to problems so really be aware of this before beginning.
So there you have all the main injuries that you should be aware of as you go about your workout program.  If you can keep a close eye on the problematic exercises and then take the steps necessary to prevent the injury from occurring, you should be able to stay pain-free and continue on with your workouts as planned.
Please comment below with your questions or feedback on this post!
This post has been contributed by Nick Clipton from Building Body Muscles. Nick likes to write about gaining muscle and maintaining a healthy weight.
Don't forget –
Life is Now. Press Play.
Kat x
PS
Programmed to Upgrade is happening gorgeous, and WHOOOOO MAMA is this the work that works.
25 days, you and me, 1:1, to quantum leap like you've NEVER leapt before.
This will be intense …
And a lil bit scary. But buckle up, because you KNOW you're ready for it.
SO fucking ready 😉
Programmed to UPGRADE!
25 Days, 1:1, with Katrina Ruth, to SCREW the Rules, SCREW the Norm, Go So Damn Extra, So Freaking Hot, So Fully SEEN, and Snap Your Future Into the Now So Damn Fast It'd Make Your Head Spin … even as you nod in certainty that of COURSE, this is what was ALWAYS supposed to be ..
Places are already filling, and we begin next week. If you know it's time to say yes to MAGIC, and creating your reality from the supernatural, and you're SO ready to drop the paradigm of always having to DO (and yet still not be there!) then message me now.
I'll get you the full overview, and talk personally with you about whether or not it's for you.
To the supernatural baby, and beyond …
PPS
I HAVE SOME BIG NEWS TO SHARE!
As of today, I'm opening up the doors to my Inner Circle, my private client mastermind.
This is THE most badass high level mastermind in the world for women who want it all – and are prepared to do what it takes to get it! Really what we're talking about is being prepared to be the PERSON.
And that's what I do. I help you remember ALL that you were, and then become it. ALL Of it.
This is my highest level private mentoring circle. The exact place where I have personally mentored dozens of this industry's most elite female entrepreneurs to break income barriers ranging from 10k months to multiple 7 FIGURE months, and everything in between. But more importantly than that – to become who and what they always were.
But know that this is not only (obviously) not just for the masses, this is also not just for someone who can afford to invest in a high level private coach. Being willing to throw money down is something which has absolutely zero correlation to being somebody who has what it takes to TRULY go next level as a leader.
If anything, in this industry, investing in a high level coach such as myself, is a rite of passage which veers just a little too much on the side of 'trend'. It's become something which 'everybody does', almost as a way of proving they play business and life a certain way.
Maybe even of trying to prove it to themselves.
Here is the reality which those who I am truly here to personally mentor and lead KNOW, the reality which my clients and all women like me as well as of course me personally have ALWAYS known:
We are VERY VERY DIFFERENT.
We are simply, smarter, faster, and have more presence. We can do more in our minds before breakfast than what most people can do in a freakin' WEEK, a month, a year.
We are not basic ass coaches trying to heave ho our way up a few extra thou a month.
We are the ones who have ALWAYS known we are 1% within the 1% within the 1% in terms of how we think, create, operate, how and WHAT we are tapped in too.
This is not arrogance, this is fact.
And there has NEVER been any question but that we will go all the way.
My clients are high level badasses who do the work, who have a proven track record BEFORE coming to me, and a BEING-ness which unquestionably separates them from the rest. They don't come to me to save them or lean down and hold my hand out so they can clamber up. They come because they are, quite simply, ready to go to the next level, already absolutely on their WAY there, and see in me something which they recognise because it is in them.
That 'can't stop won't stop' fire, and a level of 'unapologeticness' which, when truly understood and applied, can literally be the difference between 5-figure or low 6-figure and 7 or multi-7-figure entrepreneur.
So if you know who you are and it is THAT –
And you feel certain that you are ALREADY well on your way to to precisely where you're meant to be, but that being in MY energy could help you to drop in and get there even faster, and that with a couple of simple tweaks your current revenue could be doubling, tripling, heck QUADRUPLING and beyond in months, as it has done with numerous of my clients previously, well then –
PM me here http://m.me/katrinaruthofficial and we'll see if it's a fit. I'm excited to talk to you, and maybe – do biz and life with you.