News
4 Easy Ways To Shake Off Your Festive Season Flab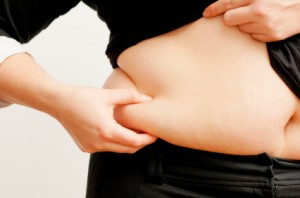 The holidays are about relaxing, aren't they? About taking time out from your normally hectic life, about days of no or little scheduling, about rest and reward. And food, of course. Maybe a little extra alcohol. But that's okay – you work hard all year and you deserve to indulge a little without feeling bad about it.
Why is it that when it comes to reward, or treating ourselves, most of us automatically think that means eat more? Wouldn't the ultimate treat be to spend our time off relaxing in ways that build our health and further our body incredible goals? To indulge in sumptuous, fresh yet healthy Summer foods, yes, maybe to take time off from the gym, but to go on long walks, maybe explore some new terrain on foot or bike, or even try some new adventurous form of exercise?
Of course, you may well have indulged in those healthy pleasures along the way, but I'll bet that wasn't the focus of your holiday break. And why should it be? I just came back from a week of holiday and there were plenty of non-healthy indulgences.
I drank alcohol every night for 8 nights straight
I ate peanut M&Ms every afternoon by the pool (I can't help it, they're addictive!)
And – despite saying to myself that I'd avoid wheat – I ate bread most days. (Bread is my nemesis – I'm an extreme protein person)
Sure, I worked out quite a bit and this managed to offset the above effects, but still. I don't feel quite as energized and 'in-shape' as I did before I left.
I guess the main problem with holiday indulgence is not so much that it can add a little festive flab, or temporarily zap your energy, but that you beat up on yourself about it. Feel guilty, even though you know it was just a temporary pause to your normally great eating and exercise habits.
Wasn't it?
Where holiday habits get really scary is when they creep beyond your holiday and back into your real life. If you're still in merry-making mode come February, you could be setting the tone for a seriously tough year health-wise.
4 Easy Ways To Shake Off Your Festive Season Flab
1. Get on the wagon. At least temporarily. It's all too easy to keep having just one or two drinks with a meal when you've been doing so for most of December. Aside from the obvious issue of becoming addicted to the stuff, frequent alcohol intake puts quite the strain on your liver. Wine, beer and other spirits (unless organic) are chock-full of toxins, and this won't do you any favours either. In fact, it actually causes your body to store additional fat around your internal organs and your gut.
2. Book 4 exercise sessions in to your diary next week. When it comes to how much you need to exercise, I have to be harsh. 2 or 3 times a week just ain't gonna cut it. Your body is designed to move daily – this is one reason incidental exercise such as stairs over the lift is so important. Shake yourself out of your holiday slump by shooting for 4 workouts next week. Commit to them in a way that you know you won't be able to avoid. This is best done by booking a Personal Training appointment, or a workout session with a friend. Just choose a friend who you know is more motivated than you right now, and won't let you escape!
3. Go natural for 3 days. One of the primary reasons for an extra pooch around this time of year is all the processed foods. Cut them out completely for 3 days and you truly will feel fantastic. You'll notice the difference around your waist, as well. Going completely natural means eating nothing from a package of any kind. No boxes, bags or tins. I din't say this would be easy! Choose (organic if possible) meats, poultry, eggs, fresh fruit, salads and vegetables. Use some organic extra virgin olive or coconut oil, and avocado for fats. If you're really serious then avoid grains, dairy and coffee during this time.
4. Remember why you're worth it! Food and exercise has nothing on a focused and motivated mind. Take a moment – right now – to remember why it's important to you to get back to feeling great about yourself. If it helps, write about it. If you have a photo of yourself that you love and that will inspire you, carry it wherever you go. And when you get up each morning, take a few seconds to focus on your goals for the day. Alcohol or no alcohol? To exercise or not? The croissant or the poached eggs? Health and energy or lethargy and an expanding belly. You decide.
Life is Now. Press Play.
Kat
(who is now entering day 3 of a 3-week alcohol fast!)
Don't forget to leave a comment by clicking on 'leave a comment' just below. If you're reading from RSS or email you'll have to enter the blog to do this. You can do that by clicking on the title of this piece. 'Leave a comment' is at the article end, right under the 'share this' and 'other articles you may enjoy' option.
If you haven't yet subscribed to this feed, what are you waiting for? Do it now. You can choose either email or RSS by clicking here. If you enjoyed this article please forward to your friends. Thank-you!
PS
Expansion.
10 Days of Live Soul Transmissions, to Help You Find and Follow the Messages Within
Day 1) Trust
Day 2) Certainty
Day 3) Self-Belief
Day 4) Empire Creation
Day 5) Your Deepest Message
Day 6) Following Soul Guidance in All Areas
Day 7) Faith vs Fear
Day 8) Accessing Flow, and Superflow
Day 9) Expanding Time
Day 10) Expanding Money
Every day will be a LIVE soul led transmission.
This will take place on Facebook video, held at a variety of times in order to account for varying time zones, and scheduled only once we have begun. Our daily soul transmissions will be guided from MY higher self and directed from and for YOURS, to help you find and FOLLOW the messages within. The messages of your spirit, your consciousness, of the who you've always been and yet have managed quite well to cover up a lot of the time.
This is about stripping away –
And getting back to the CORE.
We'll dive day by day into the above mentioned areas –
And you'll receive all content and bonuses to keep for life.
There will be daily spirit prompts which you'll receive after each training.
And plenty of time opportunity connect with me throughout, receive transmissions direct to YOUR questions, and absorb more even than what comes through on the trainings, via the energy we'll create in this collective!
It's very rare for me to know in advance exactly what is coming through day to day.
I certainly don't have the details of each day's content. But I know that these areas have been on my heart to talk about, in particular around belief, around certainty, around living from FAITH.
We know that exactly what is meant to come through for you WILL, and then some. And that if you intend and allow for it to, it will change, most likely before we even begin, due to your energetic commitment, the direction of your LIFE!
Meaning: direct it back to absolute soul alignment.
*** NEVER Seen Before Bonus! ***
As part of this, I've been guided to offer a NEVER before seen bonus … one I feel super vulnerable about sharing!
It's the exact journaling I did to allow the download of THIS offer through. How I allowed the idea to bubble up. You'll see my doubt, uncertainty, annoyance. You'll see what I discarded. How I went through the layers. And how I KNEW, this was the one.
I'll ALSO add in copies (screenshots) of my conversation with my COO Ash, where I was talking through the idea and allowing it to come to life.
I want to show you the exact Idea to Launch process!
This bonus alone is EASILY worth the cost of this program, particularly when you hear the mindset side of it, in terms of STAYING THE COURSE and refusing to back away from my self until the idea showed up!
I refuse not to create!!
AND, when you register for EXPANSION today (and how could you not?!) you'll also receive early access to the Pre-Work. This is ALSO never seen before, and brand new just for you – and it's a guided meditation on remembrance, to help you connect back to deepest self and the most certain truth of your destiny, before we even begin.
Perfect priming, for when we expand RAPIDLY into all that is coming through in this work!
Of course I could now go on and on here, about what I could or should have charged for this, and what it's actually going to be …
Or about all my accomplishments on line and off, with money, with purpose, with passion, with flow …
I think you know all this anyway. Even if you just me! Your soul feels what matters. And that's ALL that matters.
But I will say this:
You've always known it's supposed to be about ALL that is inside of you. That it's meant to COME from a place of purpose, passion, and SUPER super flow. And that if you just.freaking.trusted, and showed up FULLY from that place, you'd be living in a different reality already.
THE ONE INSIDE OF YOU.
If that's true for you right now, then LET'S GO CREATE THAT REALITY.
Right now
Press play for regular, (super fuck yes!!) upfront or payment plan
OR
Press play like a VIP, and receive the full course, plus 10 days direct photos or screenshots of my ACTUAL personal journaling, so you can see how I create and expand my life, PLUS a VIP only follow-on live Hotseat, where you'll receive a personal transmission just for you, if you'd like one! Payment plan also available.
>>> https://thekatrinaruthshow.com/expansion
We start Monday 17 December, US time!