News
100 Days To A New You – Guaranteed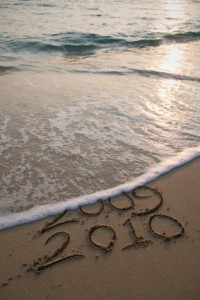 I know it won't come as a surprise to you when I tell you that this time of year tends to be the busiest for Personal Trainers. Any business-minded trainer will have systems in place, training programs drafted, and new marketing initiatives at the ready. Because with just the smallest amount of preparation (and sometimes not even that), it's a cinch they'll be getting new clients as the New Year Resolution's brigade comes marching by for another year.
I say marching by because the truth is that – unfortunately – most of those sudden fitness enthusiasts out there don't last the distance. They sign up to the gym, have a couple of sessions with a trainer, probably make an effort to change their eating habits, and then all of a sudden they're gone. Vanished as quickly as they came. A few of the hardier ones survive and become lifelong devotees of a new lifestyle, slowly but surely learning what it takes to transform their body and their health.
And I have to wonder what it is that makes it so tough for most people to stick to a healthy lifestyle. It's not easy to do everything perfectly, but it's certainly not hard to give it a fair crack at least a few days each week, is it? It seems that people fall into two very clear camps –
They expect instant results – 'just add water and a sweat towel'  and when this doesn't happen they blame it on bad genes, or lack of time, or any handy sort of excuse
They don't believe it's ever going to happen for them and – seeing as they slowly but surely manifest that reality – this eventually gets them down and they just give up (at least till next January)
And as much as I know how ridiculous both those ideas are, I've been guilty of thinking that way myself. Even recently, in my quest to spring back into pre-baby shape within as few weeks as possible. The truth is that it's not always enough to know the logic of something, is it? And the reality is that it does generally take a fair whack of time to achieve noticeable change in any area of your life. But here's the good news –
It is actually possible to put a definite time-frame on how long it will take you to transform your body. To achieve those resolutions once and for all and truly be a 'new you'. According to Nick Mitchell, London's premier Personal Trainer as well as Men's Health columnist and a fellow BioSignature Practitioner every cell in your body replaces itself in approximately 100 days. Every single cell in your body.
You do realize what that means, don't you?
It means that on Thursday April the 22nd of this year, you will be an entirely new person. The question is who that person might be. Have a quick think about your current eating habits. About your commitment to exercise and healthy living. About the time and energy you invest into being the person you dream of being, both inside and out. About the way you think, and how those thoughts dictate your habits and behaviors. About the destiny you're creating. And let me ask you this –
Who Are You Becoming?
Are you happy with the path you've been on? What have you been up to over the past 100 days? Who are you today that you weren't on October 4th of last year? 100 days of good behavior moving forward might sound like a lot, but when you think of how quickly time's passed since last October you have to admit it's not that much, is it? And like it or not you also have to acknowledge that if nothing's changed in the past couple of months, and if you don't start to make some slow but steady changes from today onwards, then nothing much will be different come late April. 100 days of committed and focused living, with the knowledge that you'll completely makeover your body? Or another 100 days of the same?
The choice is yours.
Life is Now. Press Play.
Kat
Life is Now. Press Play.
Kat x

PS
I want to help you to build a business you LOVE, and that meets your every want and desire, in a real and true way, whilst also resulting in you making a LOT of money, fast, and impacting a lot of people, also fast, in the way you know you were born for!
My most transformative 1:1 intensive EVER … shifting people into EPIC income and success since 2016 is back, for the first time in 2019! I'm so excited to bring this signature transformative work back!
Rich Hot Empire!
Work With Me for 6-Weeks Personally to Grow Your Perfect Cult Tribe, Create and Launch Your Low-High End EMPIRE, and Set Up Multiple Recurring Income Streams to Take You to Multiple 7-Figures and Beyond, Doing What You Love!
This round is even more special as I will be re-recording all original content, with you there live with me and alongside me AND you will also receive all original content; the exact trainings which has made this program my most successful ever, with clients repeatedly saying they achieved more in 6 weeks with me than they had in 2 YEARS beforehand! This work is for entrepreneurs at ANY starting point, as it's about who you are as a person not where you're at. I've had clients anywhere from total start-up, to already doing 500k+ / year go through Rich Hot Empire and all who have done this work have gone to a level of income as well as alignment and FLOW which they couldn't previously even imagine!
6-week personalised intensive high level mastermind
Weekly group training and support; multi-media training: visual + audio
'Done for You' Templates and Step-by-Step Worksheets
Personalised 1:1 coaching included, plus DAILY unlimited 1:1 access
My personal hand on your business success
Weekly group coaching call and hotseat with my other private clients
24/7 mastermind forum, networking and support
Very limited spaces
Results guaranteed
Not for everyone
STARTS THIS MONTH!
I'm so excited to do this work with a small group of badasses who are willing to SHOW UP FOR THEIR SOUL no matter what. To walk away from all that is not serving, not actually working, not FILLING you. And to all yourself to bring your truest desires to life. If that's you, or you've felt the call to work with me at this level, PM me now. Bonuses and fast action-taker investments apply to all successful applicants, but for the first 5 to say yes there is a very special $2000+ bonus specific around Soul Shifts & Money Makin', and which, in and of itself even before we begin RHE will have shit changing for you FAST.
Apply via PM only. I can't wait to speak with you!
PPS
HAVE YOU JOINED PURPOSE PASSION FLOW ACADEMY?
My 'Going Fully Quantum' training will break down ALL of what we've discussed today, and teach you the finer details and finesse of it, as well as exactly what needs to be true for you to APPLY it, not only into the practical actions you need to create THAT money flow and THOSE results, but also in terms of ALL the energetics of it, especially the 'being and non-being' around dropping in to superflow so you can be shown, create, receive, AND of course the being around not being one of those people who just can't seem to choose faith and are ruled by fear. We'll also talk about creating and integrating the exact wording, beliefs, emotions, energies YOU need for all of this to switch effortlessly for you, as you've always known it would.
In other words: EVERYTHING you need to know to go fully quantum, and double your income in 30 days or less, or whatever else you choose!
Where will you find this training?
Why, it's one of the very first training in 'Remembering Who You Always Were', which. is our June intensive for Purpose Passion Flow Academy, my SUPER low-cost monthly membership mastermind!
And this training?
Will change your freaking reality. Well – it will REMEMBER it.
It's all available to you gorgeous.
You know this already.,In the quantum it is DONE. And in Purpose Passion Flow Academy, and especially our June intensive 'Remembering Who You Always Were'? We gon' done do it.