News
Do What You Believe In, and The Hell With The Rest of It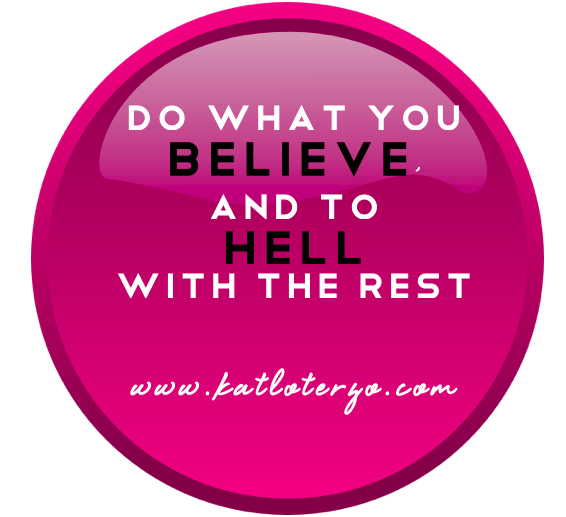 Something that drives me crazy, and that I find so sad – scary, even – is this whole concept of delaying our dream life.
You think that by playing it safe, hiding away, acting like the rest of the sheeple in the way you run your business, set goals for yourself, live your life, that all of this is going to get you to where you want to go?
Short version: it's not. So wake the heck up and start living life like you mean it, or risk waking up in 10 or 20 years and realising –
Oh sh*t.
Yep. Pretty much just realising oh sh*t. I never got around to it.
It was never the right time to claim what I really wanted to be.
Do.
And have.
It was never the right time to live authentically.
To chase my big dreams.
Unsure.
Uncertain.
Worried what others would think.
It was never the right time to follow my heart, to make a stand for what I believed in. To be honest and to hell with what the world had to say about it.
You want to live a life of regret and what if? Keep on following the path you were told to take.
Stable income, check.
Focus a good 5-10 years of your life on not doing what you really want to do so that you can afford to buy the bank a new house, check.
Start a business 'cause you have the entrepreneurial spirit, then churn another generic ebook on weight loss, or changing your life, or fitness, or whatever, and expect that your $27 price tag is going to generate you millions and give you the freedom you crave, check.
Make tentative steps to be the leader, the inspiration, to create the legacy you were born to live but be careful with what you say, careful to stay within the realms of social niceness and doing what's okay? Check.
Do things the way people before you have done them, because it must be right, right? Or everyone wouldn't be doing it that way. Don't even stop to ask yourself whether those people telling you how it's done are actually living a life you aspire to? Check.
Wake up one day and realise another year has passed, perhaps two. A decade, perhaps several.
And realise –
Oh sh*t.
And even worse –
I didn't have to do things the way everyone told me to do them.
I didn't have to give up on my crazy dreams because someone told me I was being unrealistic, or even because the world told me I was being unrealistic.
I didn't have to work like a slave for the better part of my life in order to try and gain what others told me was security.
I didn't have to do it the hard way.
I didn't have to delay my happiness.
I didn't have to pay my dues.
I could have just honestly stated what I wanted. No matter how out there and wild those dreams were.
I could have had a go, completely on my terms.
Created a new mold.
Left the legacy I was born for.
I could have acted from a place of truth and inner knowing, not fear.
Yep.
Oh sh*t.
But also –
There's still time.
You know?
Nobody can tell you who you have to be in life. Not me, not anyone.
But whoever you decide to be?
Why not start with being you?
One decision. One moment in which you choose to live with absolute truth, and to hell with the rest of the world.
One flick of a switch that has the power to determine whether you spend the rest of your life following a path set by others, or whether you blaze a trail lit by dreams and goals that most would be too scared to even consider for a second.
You decide.
Remember –
Life is Now. Press Play! 
Kat x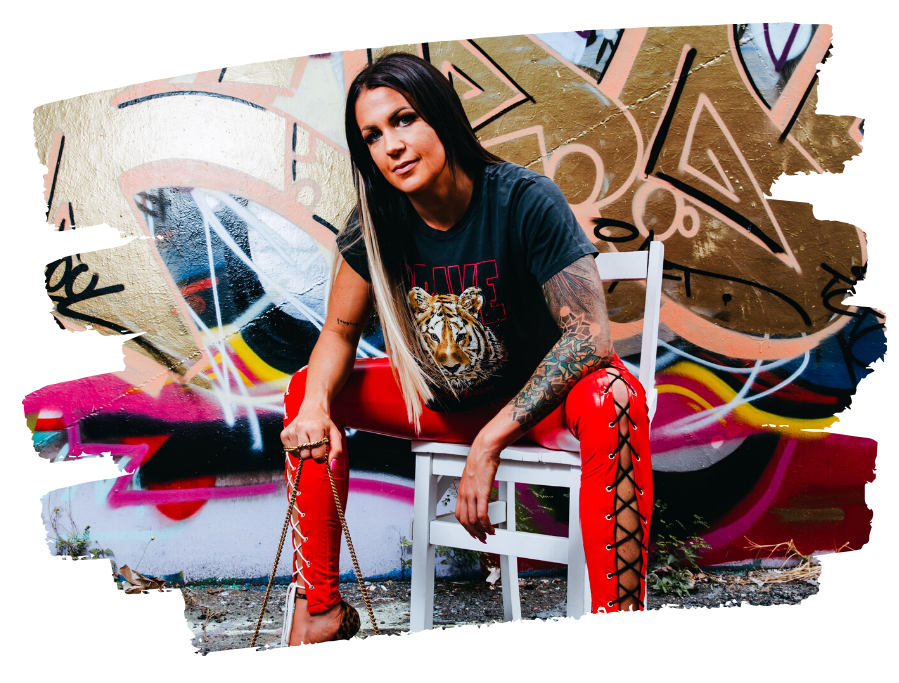 PS.
– dreamer. wanderer. soul led creator. One who was born for MORE.
I'm creating my new course, Big $ollar Energy, for the one who always knew she is here for millions,
to make it. To impact them. To create. And to LEAD.
Big $ollar Energy
The Money & Expansion Course for the Soul-Led Wanderer Who KNOWS It's Time to Go All in on HER,
and Let the Damn Receiving Take Care of Itself. The Way it Was Always Meant to Be.
Which means?
Identifying and releasing everything that gets to go, from the way you're thinking you need to do shit now, to the purposeless bits of the push or biz that it just don't need to be about, to the hidden junk in your psyche that gets to go.
>>> It's not about the do. The push. The win. When who you are when you only go within naturally PLACES you at the top,
but of the right fucking mountain.
The one that was always YOURS.
And then you finally WENT there.
Here's the thing, for us, about allowing an expanse of RECEIVING.
IT HAPPENS WHEN WE GO TO THE PLACE WHERE IT JUST IS.
And always was.
Class starts LIVE on Monday May 24, however early access + Big $ Energy vibes will open from Monday May 17 in our Telegram chat + join now bonuses are open already!
www.thekatrinaruthshow.com/bigdollarenergy
> it's time.