I've started working through Danielle LaPorte's program "The Desire Map". I've heard of this program many times around the traps but hadn't really looked into it, despite the fact that I follow (and love) Danielle's blog.
And then, for some reason, as I trawled around the internet on Saturday not being inspired by my usual hangouts, I was just compelled to go and properly check it out.
Further compelled to buy it, instantly. Without even reading what it was all about. I'm a big believer in following your intuition and something inside of me was telling me it's time to be okay with the concept of desire.
So, I got the program. Joined the group. Checked out the online portal. Downloaded the first 2 books and put some of the snazzy thinking music that Danielle provides on to play.
I'm only about halfway through, but it feels like something that needs talking about, this concept of desire.
And it feels like it's important to use that word. It's juicy. It sounds a bit indulgent, maybe even naughty. It sounds like it might mean being selfish.
And whilst I've always been big on figuring out your feelings and innermost wants before you figure out your goals, I've also always resisted the idea of designing my life and my business around pleasure.
Consider your own goals, your own plans and dreams for this year.
Are they wanton, based wholly on what you truly and deeply crave (even if you think it's selfish or a big wrong)?
Or are they more earnest? Exciting to aspire to but based mainly around what you think you have to do to create the life you want?
Even when you understand and know absolutely that you do create your own reality, it's so easy to think you need to take the tricky road to get there. Surely, you say to yourself, getting to me dream can't be easy? Surely it can't be completely aligned all of the time? Surely I don't just get to feel good while I'm on my way. After all –
You gotta do the hard yards, right?
Right?
Well.
If you acknowledge the concept of creating your own reality, you must also acknowledge that the way you go about that creating is very much up to you.
But, but, but, you say –
But taking the so-called easy path might be a trap!
But it just can't be that simple.
But I have responsibilities, I can't just do as I please.
But isn't it a little bit –
Wrong?
No. No. No.
Your life, is a choice.
You may choose hardship, and struggle – and perhaps there's a certain enjoyment or satisfaction there, but how long do you want to trade living your dream life for continuing to fight the good fight? Aren't you getting a little tired?
Or, you may choose pleasure. Alignment. You may choose to live fulfilled.
To give in to your deepest desires.
Say it with me –
I have permission to give in to my deepest desires.
It feels a bit cheeky, doesn't it? But also exciting, yes?
Here is what I desire.
I desire to feel free. I desire to feel open, expanded. I desire to feel energised and light on my feet. I desire to feel light-hearted, joyful. I desire to feel empowered. Aligned. In flow. Certain. I want to feel that I am doing the right thing.
What is the right thing for me to do be doing?
Inspiring.
Influencing.
Motivating.
Pushing myself and others, pushing to see and accept and then live that dream life.
How?
Writing.
Being honest, true, authentic in my communication. (Like this).
Talking, speaking, filming, presenting.
Following emotion – mine and perhaps the energy of others – and saying what needs to be said.
When it comes to money, business, what do I desire to feel?
Safe. Certain. Excited. Confident. Honest, true, right. Like it's a fun game that I know I can win. Like I'm doing the right thing. Happy. Free. Joyful. Allowed.
How can I make this my reality?
Create only those programs and books which come from my heart.
Avoid ever doing anything because I think it will make good money.
Believe that when I follow my deepest desires in my business and creation, that is when my best work appears.
Give generously of my thoughts and inspiration.
Let my light shine.
Consider my spending and investment choices – is it in alignment or does it feel a little off.
Accept money as something that I have permission to have, use, share and enjoy. In abundance. 
Know that there is enough for everyone and it's okay for me to claim my share.
As I was continuing to read Book 1 of The Desire Map program this morning, a particular sentence that Danielle wrote struck me –
"If you want to feel free this year, do something to feel free today"
Desire, the concept, is so simple. It's following your heart, listing to your gut, believing that it's okay to be you, in your own beautiful way. It's accepting that success and pleasure can go hand-in-hand. It's mapping your life out your own way, perhaps using a tool like Danielle's The Desire Map if you don't know where to start.
But most of all, it's being willing to step off that ledge. Away from the people who are clinging so tightly to the need to live life 'the right way'.
Me, I'd rather live a life of pleasure and joy and alignment to my true self than a life of should and eventual regret.
That is what I most desire.
You?
Don't forget –
Life is Now. Press Play.
Kat x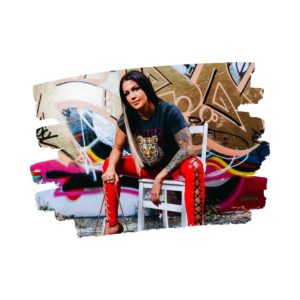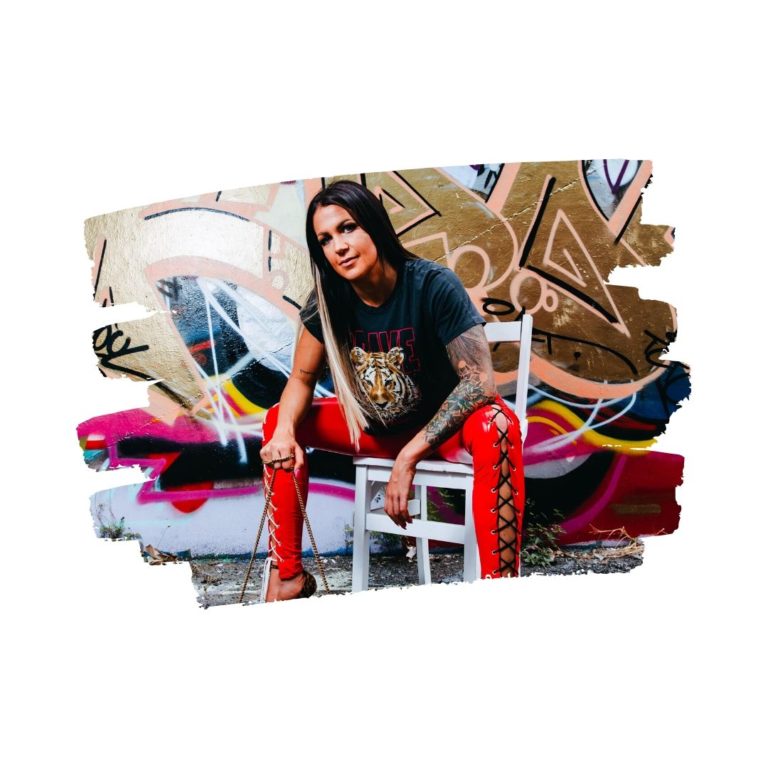 P.S.
Exclusive. Unseen. Unfiltered. Never Before Available for Sale.
You are hellfire magic! 🌟🌟
You have access to a level of power and superflow and truth and knowledge beyond what most peeps even know exist, you can literally look at something, decide it's yours and it happens, fuck, you don't even need to look at it, you can just SEE it and decide it and it's done.
You can click your fingers anytime you want and the world shape shifts around you.
Click your ruby red heels together 'cause hold up, you just changed your mind, and woot, there it goes again.
Being supernatural is part of being you.
But the thing IS –
You still gotta choose it.
Practice it.
Understand it.
And then ACTION it.
Now, finally, for the first time ever, I've created the worlds first comprehensive course for entrepreneurs,
leaders,
the GAME-CHANGING ELITE, who know they were born for MORE than the more they've already created and are ready to live into it,
to do
and access
and activate
exactly.
fucking.
that.
Introducing The Quantum Files babbyyyyyy!
Exclusive. Unseen. Unfiltered. Never Before Available for Sale.
18 days.
Daily video / audio content.
EVERYTHING you need to know to activate the supernatural badass you've been pretending not to be.
My BEST work.
Largely NEVER before taught publicly!
The ONLY place on the internet where you can receive a complete (supernatural level!) education on the 'how' AND the implementation / all encompassing accessing of all that is there for you when you 'go quantum' … and exactly what that means!
This is Not Your Social Media Guru's Quantum 
If you've been wanting to understand what it really means to utilise your God-given supernatural abilities, the unseen parts of you which are part and parcel of being HUMAN, but which most humans for their entire LIFE make 'mystical', 'woo woo', taboo, or simply don't believe in –
and if, like me, you're fascinated with playing with time and space and KNOW there is a way to create, shift, receive, BE, which transcends the physical world –
and if you love learning shit that lights your SOUL on fire with how real and true and WOW you know it is, and which allows you to INSTANTLY shift paradigms to where you're finally flowing with life the way you've your entire life known you could and SHOULD –
and if you love kickass deals in which you receive access to hours and hours and hours and hours and HOURS of exclusive, unseen, unfiltered, and NEVER BEFORE AVAILABLE FOR SALE content on stuff that 99.99%+++++++ of the world doesn't even dare to imagine EXISTS –
and if you're ready to start claiming reality shifts faster than even YOU dreamed possible –
Well!!
CLEARLY THE QUANTUM FILES ARE FOR YOU!
But hurry! This offer is open ONLY for the 5 days!
It's a one time sort of a thang I'm putting together for you.
The Quantum Files.
Exclusive.
Unseen.
Unfiltered.
Previously Unavailable for Sale.
5 days to claim your access.
When the clock hits zero it goes.
It's time to stop pretending not to be the supernatural badass you are baby.
And to blow shit up by pulling it TF down from the other place.
Let's demystify being who and what you've been waiting to be.
And let's do it now.