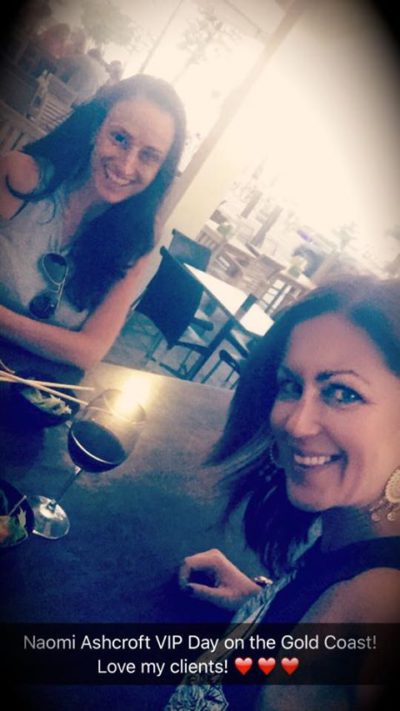 If you just stay with what feels good and RIGHT you'll set yourself on path to creating the business (and life!) you really dream of.
You know –
The one where you make millions …
Impact millions …
And change the world!
The thing is, in order to get to that place of flow and doing what WORKS and actually HITTING and also MAINTAINING those big money | impact | lifestyle goals, the entrepreneur holy grail stuff, you kinda gotta put it aside, at least for a bit.
It's so easy to get distracted by the need to ACHIEVE. The pressure to make money, particularly if cashflow is tight, but even just in general the pressure to be seen succeeding and feel you're 'doing it right', these things are FABULOUS ways to take you off purpose, out of alignment, and into a place of trying to do shit you think will WORK.
And this is a big problem. HUGE, as Julia Roberts would say.
If your energy and VIBE around what you're doing is off by even 0.01% then your hustle is 100% taking you in the wrong direction.
Imagine a consistent 0.01% deviation in the flight path of a plane. It would end up in a COMPLETELY FUCKING DIFFERENT PLACE than where it was supposed to be.
In entrepreneur land this means:
Selling shit you don't REALLY fully believe in or adore, because you're 'good at it', or 'don't mind it'.
Selling it to people you definitely don't adore, the not-quite-right soulmate clients who are somehow always high maintenance, whingy, and just ANNOYING, aka the DEFINITELY NOT soulmate clients.
And selling | messaging | creating all of it in a way NOT based on your true gifts or talents, where you feel you're constantly pushing down your truth and having to do it all in a way which just doesn't FEEL good.
Sound familiar?
For so many entrepreneurs this is just the way it will STAY.
Because they don't have the power or genius within them to do something amazing? NO! Because they allow themselves to remain trapped.
And they tell themselves –
(Day after day, usually!)
– I'm going to do it. This is the year I'll go all in! I'm going to stand up for what I REALLY believe in! I'm going to stop selling all this BULLSHIT which drains me and which I not even that deep down KNOW it's not meant to really be about. I'm going to start telling people what they actually need to know. I'm going to get FIRED UP AND UNLEASH MY TRUTH! I'm going to build a business and a brand based on doing what I actually love and know I SHOULD!!
And then?
Well then they don't.
Because they can't?
NO!
Because they don't fucking cut the TIES to the other stuff.
You can't very well say you jumped off the cliff, and took a leap of faith towards living the life you are MEANT for –
If you're still gripping tightly the fuck on to the edge with one hands and probably both.
SOUND FAMILIAR?!
And it's fear, of course it's just fear, that keeps you here. I know! Oh, how I know. I wasted at LEAST 3-4 years of my business journey scared to go all in, knowing exactly what I wanted it to really be about but convinced people didn't want to hear that from me, buy that from me, what did it even MEAN, really, to talk about life is now and pressing play and living your DREAMS and SO much other stuff and I WAS SCARED!
So I dipped my toes in the water, every now and then, and basically went back running scared to the edge because my fears were PROVEN, PROVEN I tell you, so see – I can't do that!
Which is to say I'd get only a small response … a sale or two here and there on the stuff I really wanted to do … some interest for sure, but nothing like the 'sure win' stuff I could do with my eyes closed that people WOULD pay me for.
The boring shit.
The nuts and bolts BULL shit.
The SELL MY FUCKING SOUL shit which I'd SWORN I was going to stop doing!
And eventually I realised:
I'll never fucking stop until I cut myself off.
I'm an addict by nature, baby! And I was addicted to the FALL back, the SAFETY, and also bound by the fear of rejection if I were to REALLY say what I wanted to say.
Do what I knew I MUST.
BE who I was fucking born to be.
Can I tell you?
If you're in this cycle of TRYING now and then to do the work you're deeply called for, but you keep falling back on the stuff you know you can already sell but which deep down (BE FUCKING HONEST) you HATE, then NO.
YOU WILL NEVER ESCAPE.
YOU WILL STAY TRAPPED.
THERE IS NO TRY.
Unless you walk AWAY, now, and run FULL force ahead into creating the business –
The brand –
The YOU –
That it was always meant to be about.
But the only way this can EVER work is if you make a FULL decision to do so.
THERE IS NO TRY.
You have to rip the fucking bandaid and KNOW, in your heart of hearts, that you're ALL in now, you have to actually CUT the ties and jump completely away from the cliff so that you have no CHOICE.
And the truth? 99.99% of you won't do this.
EVER.
Me?
I fucking did it. I reached breaking point. FUCK THIS SHIT, I said. I'm DONE, I'm so fucking DONE.
And I walked away, from a high multiple 6-figure business. I SHUT DOWN MY INCOME STREAMS that were coming from those not quite right aka SO fucking wrong sources.
I stopped doing ANY shit I didn't FULLY believe in, I stopped marketing to people I thought were fucking PANSIES who would never get it and wanted a magic bullet, and I made a decision:
FUCK THIS SHIT.
From this day forward I'm going to say what I think –
All of it –
No holds barred –
No matter what –
And so help me GOD I WILL find a way to make money doing what I love.
But if I NEVER MAKE ANOTHER CENT AGAIN? Fuck it! I'm STILL not going back. I can always go back to personal training … even live with my parents if need be … but I will NOT continue to live a life that is a lie. I was born for a fucking REASON and it's time to live it.
Can I ask you something?
If you knew you would NEVER MAKE A CENT would you still want to speak your message, create your art, do your work? Because if you say no, I gotta tell you –
YOU DON'T HAVE A FUCKING CLUE WHAT IT MEANS TO HAVE A MESSAGE AND SOMETHING YOU HAVE TO UNLEASH.
So go find something you care about enough to die for, then come back to me. Just be HONEST, is the best way! You do already know.
But if you have that message and that truth inside of you and you're not willing to WALK THE FUCK AWAY from anything NOT it, then you WILL stay trapped. That's the TRUTH. I'm sorry, but you can't hedge your bets and get to the top. There's a fucking REASON so few people get to make it to their actual dream.
There's really just only VERY few of us willing to lay ourselves on the line.
I did it. I nearly went broke. I was THIS close to bankrupt. I couldn't buy even COFFEE or FOOD at times. I was over 100k in debt. It fucking HURT. I sold my car. My house. My shares. My handbags! I was CONSTANTLY fighting just to keep my head above water.
I rode it the fuck OUT. I stayed the course. I had COMMITTED to myself that I was going to make money doing what I love, and I RELENTLESSLY kept going.
Until it worked.
And it worked.
And my business started to blow up.
And it has kept going ever since.
And when people look at what I do, how I do make millions per year online, and growing that figure 4x or more annually, and in the most unorthodox of ways, and they somehow try to replicate it by doing the THINGS, I just think NO.
No.
No.
No.
You don't get that it has NOTHING to do with what you do.
Are you willing to BE the version of you who walks away from EVERYTHING NOT RIGHT in order to pursue the ONLY possible chance of creating what you WANT?
All in.
Or all out.
THERE IS NO TRY.
And the thing that breaks my heart is that SO many people say they will. That they're going to FINALLY do what they're meant to.
But what they mean?
I'll try.
I'll dip my toe in.
I'll see how I go.
And then I'll GO BACK TO DOING SHIT I DON'T BELIEVE IN. In a way that doesn't suit me. And for people I don't adore.
I see it ALL the fucking time, and it breaks my heart.
OCCASIONALLY though.
Occasionally I have a conversation with someone, and it might be the first time or the one hundredth that we've spoken, but something breaks.
They have their FUCK THIS SHIT MOMENT.
And they ACTUALLY freakin' decide.
Fuck this shit.
I'm DONE.
I'm done with doing a single.fucking.thing I'm not meant to be doing.
I'm GOING ALL IN.
And when they actually mean it?
You SEE it
You KNOW.
It's REAL.
I saw this last night with my client Naomi Ashcroft. We had a VIP day which she flew out for here on the Gold Coast. A day to plan for the new year! Which instead ended up being, over evening Tepanyaki, a FUCK THIS SHIT breakthrough.
And I saw something I see so much less often than I wish I did. The look in somebody's eyes of ABSOLUTE fucking certainty that they are now going to run FULL steam ahead with NO holds barred into the life they were born for.
Can I tell you something?
The real thing I do with my clients, it's THIS. We can talk all day about what you're going to sell … and how … how to pre-launch and launch big and market and even to message, but what I REALLY do and what it really has to be about, is getting you to that point.
The fuck this shit point.
To where you're DONE and you're READY and it's TIME and you actually finally GET that if you're not all in?
You're all the fucking way out.
This is a CHOICE you can make, but it starts with being fucking honest about what you KNOW you're meant to be doing.
You can NOT keep kidding yourself you're going to live your freaking dreams by in ANY way playing it safe.
Enough is enough!
And really, honestly now –
How's it working for you so far, this whole foot in both camps thing?
You can keep going –
If you like –
In the New Year –
If you like –
Hand over fist TRYING to keep your head above water and TRYING to get known for what you were born for.
Or you can JUMP OFF THE FUCKING CLIFF AND COMMIT TO WHAT YOU FINALLY CAN'T NOT.
Either way, REMEMBER –
Life is Now. Press Play.
Kat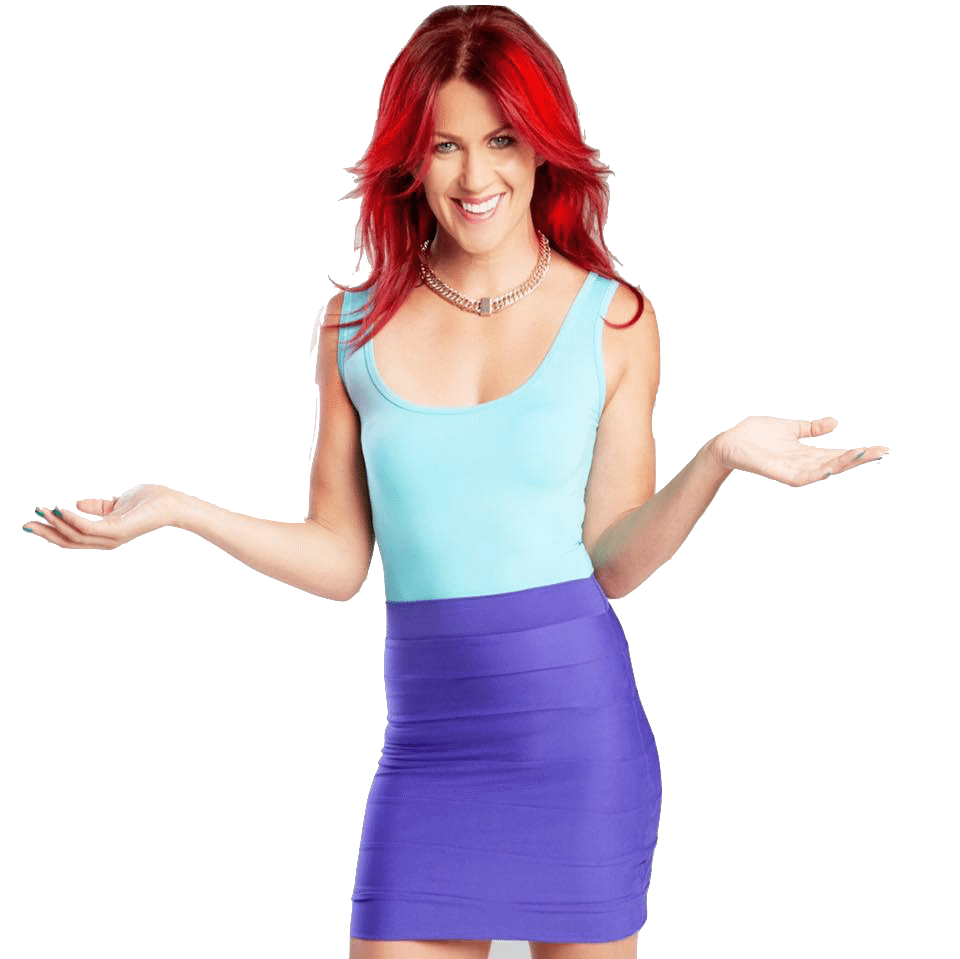 PS. Ready to go all in and commit to what you can't NOT, finally?!
The 2017 High Level Manifestation Intensive starts January 2 and is designed PRECISELY to get you admitting what you want –
And chasing it down like a bat out of hell.
https://thekatrinaruthshow.com/highlevelmanifestation2017/
We're talking 4 Weeks of HARDCORE (you know you need it!!) Alignment & Asskickery to Get You On Purpose, Finally Pressing Play, and Creating Your Every Dream in 2017
Stop fucking kidding yourself.
Ready for your FUCK THIS SHIT breakthrough?
Start here: https://thekatrinaruthshow.com/highlevelmanifestation2017/
PPS Want the VIP full 1:1 version? Message me to talk about what's best for you. I have 2 places left for private mentoring or VIP Hustle days locked in at 2016 rates.
PS
Expansion.
10 Days of Live Soul Transmissions, to Help You Find and Follow the Messages Within
Day 1) Trust
Day 2) Certainty
Day 3) Self-Belief
Day 4) Empire Creation
Day 5) Your Deepest Message
Day 6) Following Soul Guidance in All Areas
Day 7) Faith vs Fear
Day 8) Accessing Flow, and Superflow
Day 9) Expanding Time
Day 10) Expanding Money
Every day will be a LIVE soul led transmission.
This will take place on Facebook video, held at a variety of times in order to account for varying time zones, and scheduled only once we have begun. Our daily soul transmissions will be guided from MY higher self and directed from and for YOURS, to help you find and FOLLOW the messages within. The messages of your spirit, your consciousness, of the who you've always been and yet have managed quite well to cover up a lot of the time.
This is about stripping away –
And getting back to the CORE.
We'll dive day by day into the above mentioned areas –
And you'll receive all content and bonuses to keep for life.
There will be daily spirit prompts which you'll receive after each training.
And plenty of time opportunity connect with me throughout, receive transmissions direct to YOUR questions, and absorb more even than what comes through on the trainings, via the energy we'll create in this collective!
It's very rare for me to know in advance exactly what is coming through day to day.
I certainly don't have the details of each day's content. But I know that these areas have been on my heart to talk about, in particular around belief, around certainty, around living from FAITH.
We know that exactly what is meant to come through for you WILL, and then some. And that if you intend and allow for it to, it will change, most likely before we even begin, due to your energetic commitment, the direction of your LIFE!
Meaning: direct it back to absolute soul alignment.
*** NEVER Seen Before Bonus! ***
As part of this, I've been guided to offer a NEVER before seen bonus … one I feel super vulnerable about sharing!
It's the exact journaling I did to allow the download of THIS offer through. How I allowed the idea to bubble up. You'll see my doubt, uncertainty, annoyance. You'll see what I discarded. How I went through the layers. And how I KNEW, this was the one.
I'll ALSO add in copies (screenshots) of my conversation with my COO Ash, where I was talking through the idea and allowing it to come to life.
I want to show you the exact Idea to Launch process!
This bonus alone is EASILY worth the cost of this program, particularly when you hear the mindset side of it, in terms of STAYING THE COURSE and refusing to back away from my self until the idea showed up!
I refuse not to create!!
AND, when you register for EXPANSION today (and how could you not?!) you'll also receive early access to the Pre-Work. This is ALSO never seen before, and brand new just for you – and it's a guided meditation on remembrance, to help you connect back to deepest self and the most certain truth of your destiny, before we even begin.
Perfect priming, for when we expand RAPIDLY into all that is coming through in this work!
Of course I could now go on and on here, about what I could or should have charged for this, and what it's actually going to be …
Or about all my accomplishments on line and off, with money, with purpose, with passion, with flow …
I think you know all this anyway. Even if you just me! Your soul feels what matters. And that's ALL that matters.
But I will say this:
You've always known it's supposed to be about ALL that is inside of you. That it's meant to COME from a place of purpose, passion, and SUPER super flow. And that if you just.freaking.trusted, and showed up FULLY from that place, you'd be living in a different reality already.
THE ONE INSIDE OF YOU.
If that's true for you right now, then LET'S GO CREATE THAT REALITY.
Right now
Press play for regular, (super fuck yes!!) upfront or payment plan
OR
Press play like a VIP, and receive the full course, plus 10 days direct photos or screenshots of my ACTUAL personal journaling, so you can see how I create and expand my life, PLUS a VIP only follow-on live Hotseat, where you'll receive a personal transmission just for you, if you'd like one! Payment plan also available.
>>> https://thekatrinaruthshow.com/expansion
We start Monday 17 December, US time!