News
Fiber: How Overrated Is It?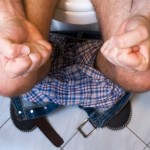 If you've ever had the need to (ahem) get things moving, then chances are you're a bit of a fiber fan. And if it's a regular sort of need (no pun intended) then perhaps you even have shares in Metamucil or whichever fiber bar/powder is choice of the moment where you live. But do you ever stop and wonder how ideal it is to 'need' some sort of dietary kick-start each day? Or consider whether there could be a simpler and more complete solution to your stubborn digestive concerns?
Well, for once I'm going to agree with the mainstream. You've probably heard or read how crucial fiber is to a healthy diet, and the truth is that this concept has not been at all over-exaggerated. From a weight loss point of view, nutritionist Dr Jonny Bowden states that fiber may just be the most effective supplement out there. And – in one of those unlikely turns of fortune – it's probably the cheapest weight loss supplement you can find, which is a nice bonus.
But Wait! There's More!
From a health perspective adequate fiber intake is linked not just to weight loss, but to
(duh) improved digestion and regularity
Satiety and the reduction of food cravings
Proper detoxification and therefore the potential prevention of all manner of illness and disease
So regardless of whether you feel you need some added fiber in your diet, I'd recommend it as a great health back-up for all of us.
But Here's The Catch
Those fiber bars? The kinda yummy ones choc full of sugary 'goodness' like figs and prunes and dates (and even added sugar in many cases)? Not what I'm talking about. I'm not saying they don't work. The definitely work. But the downside is that your insulin levels are skyrocketing and your hormonal system is going into fat-storage-overdrive. So I'm thinking that as a day-to-day solution they're probably not ideal.
And whilst wholegrain foods do contain some dietary fiber, and some fiber-added cereals are actually quite good, offering as much as 10 grams per serve, I'd rather see you get your fiber from more nutrient-filled foods. Fresh green vegetables are the choice du jour in my book. My personal feeling is that we should all be eating fresh veggies at least twice, and up to four times per day. Wholegrain or not (and most wholegrain foods are actually only 51% wholegrain, as that's all that's required for the label), cereal-based foods are not for everyday consumption except for those rare few amongst us who tolerate carbohydrate well.
So let's assume you're eating your green veg a couple times each day, and perhaps even throwing in the odd piece of wholegrain, maybe even going so far as to down some all-bran when you can face the stuff. The sorry truth is that even if you were including all those things on a daily basis you're probably only hitting 15-20 grams of fiber per day max. And that's if you're super-conscious of your health. According to one study I read last week the average American consumes less than 10 grams per day, and possibly as little as 5.
How much fiber should you be having? Well, if weight loss and detoxification is your goal (and given the vast amount of environmental toxicity we're all exposed to then whose isn't the latter at least) my recommendation is to aim for a minimum of 20 grams and up to 50 grams dietary fiber per day. Which means that unless you're planning on chowing through 6-8 cups of veg each day then a quality (meaning sugar and synthetic-crap free) supplement could be worth investing in.
One thing you do need to know is that it's important to rotate your fiber supplement. The reason for this is that using the same blend day in and day out can irritate the lining of the gut wall and leave you at greater risk of food intolerance. This happens due to the close contact fiber has with your intestinal lining, and it makes sense given that in nature we wouldn't be exposed to the same fiber sources every day. I'd suggest rotating at least 3-4 different types of fiber on a 4-7 day basis. Personally I use and recommend the following 4 blends –
Charles Poliquin' Primal Fiber 1
Charles Poliquin Primal Fiber 3
Bioceuticals SatisFiber (available from any good health food store in Australia)
Lifestream Pre/Probiotic Bowel Maintenance (available from any good health food store)
If you can't access these last two then you can even use plain psyllium husks and ground flaxseeds (you'd need a coffee grinder to grind them, although some health food stores may be able to do it for you).
What Should You Expect To Notice From Increased Fiber?
First things first – the obvious. Increased fiber will almost certainly lead to increased elimination. In fact, many people are quite taken aback at just how much back-up they must have had. Sometimes it can take a couple weeks for things to slow down in that department. The good news is that although you may be spending more time than you'd like making hasty dashes to the john you'll definitely notice the payoff in a flatter and less bloated belly. And if that's not enough for you then the further benefits of long-term weight loss, daily detoxification (and therefore increased energy), greater satiety and reduced cravings and with a price that's accessible to anyone I'd say that this is one piece of mainstream health advice you'd be crazy not to follow. Wouldn't you?
Fiber overrated? Not one little bit.
Life is Now. Press Play.
Kat
Life is Now. Press Play.
Kat x

PS
I want to help you to build a business you LOVE, and that meets your every want and desire, in a real and true way, whilst also resulting in you making a LOT of money, fast, and impacting a lot of people, also fast, in the way you know you were born for!
My most transformative 1:1 intensive EVER … shifting people into EPIC income and success since 2016 is back, for the first time in 2019! I'm so excited to bring this signature transformative work back!
Rich Hot Empire!
Work With Me for 6-Weeks Personally to Grow Your Perfect Cult Tribe, Create and Launch Your Low-High End EMPIRE, and Set Up Multiple Recurring Income Streams to Take You to Multiple 7-Figures and Beyond, Doing What You Love!
This round is even more special as I will be re-recording all original content, with you there live with me and alongside me AND you will also receive all original content; the exact trainings which has made this program my most successful ever, with clients repeatedly saying they achieved more in 6 weeks with me than they had in 2 YEARS beforehand! This work is for entrepreneurs at ANY starting point, as it's about who you are as a person not where you're at. I've had clients anywhere from total start-up, to already doing 500k+ / year go through Rich Hot Empire and all who have done this work have gone to a level of income as well as alignment and FLOW which they couldn't previously even imagine!
6-week personalised intensive high level mastermind
Weekly group training and support; multi-media training: visual + audio
'Done for You' Templates and Step-by-Step Worksheets
Personalised 1:1 coaching included, plus DAILY unlimited 1:1 access
My personal hand on your business success
Weekly group coaching call and hotseat with my other private clients
24/7 mastermind forum, networking and support
Very limited spaces
Results guaranteed
Not for everyone
STARTS THIS MONTH!
I'm so excited to do this work with a small group of badasses who are willing to SHOW UP FOR THEIR SOUL no matter what. To walk away from all that is not serving, not actually working, not FILLING you. And to all yourself to bring your truest desires to life. If that's you, or you've felt the call to work with me at this level, PM me now. Bonuses and fast action-taker investments apply to all successful applicants, but for the first 5 to say yes there is a very special $2000+ bonus specific around Soul Shifts & Money Makin', and which, in and of itself even before we begin RHE will have shit changing for you FAST.
Apply via PM only. I can't wait to speak with you!
PPS
HAVE YOU JOINED PURPOSE PASSION FLOW ACADEMY?
My 'Going Fully Quantum' training will break down ALL of what we've discussed today, and teach you the finer details and finesse of it, as well as exactly what needs to be true for you to APPLY it, not only into the practical actions you need to create THAT money flow and THOSE results, but also in terms of ALL the energetics of it, especially the 'being and non-being' around dropping in to superflow so you can be shown, create, receive, AND of course the being around not being one of those people who just can't seem to choose faith and are ruled by fear. We'll also talk about creating and integrating the exact wording, beliefs, emotions, energies YOU need for all of this to switch effortlessly for you, as you've always known it would.
In other words: EVERYTHING you need to know to go fully quantum, and double your income in 30 days or less, or whatever else you choose!
Where will you find this training?
Why, it's one of the very first training in 'Remembering Who You Always Were', which. is our June intensive for Purpose Passion Flow Academy, my SUPER low-cost monthly membership mastermind!
And this training?
Will change your freaking reality. Well – it will REMEMBER it.
It's all available to you gorgeous.
You know this already.,In the quantum it is DONE. And in Purpose Passion Flow Academy, and especially our June intensive 'Remembering Who You Always Were'? We gon' done do it.