Sometimes you're just sitting around killing time in a cafe, trying to get your mind focused on the tasks set for the day, when an opportunity arises that you really should jump on.
When fitness model and Clean Health athlete Sally Matterson sat down opposite me whilst I was up in Sydney a day of testing and to visit Daine at Clean Health, I knew I should close down the task list and grill her for some inspiration for you to enjoy. Here's the outcome!
1: wi – what do you eat for breakfast?
Sally: Usually I eat before training. I find it gives me the energy for a great workout. I have 200 gram serve of lean protein, kangaroo is a favourite and I don't mind New York Porterhouse. Usually I rotate nuts with this, or a combination of walnuts and salted cashews. I have a black coffee with this, perculated, which makes it stronger and it's a bit more organic than instant or cafe coffee.
2: wi -what is your favourite style of training to look and feel your best?
Sally: I love doing a high-volume leg training day, that would be one of my favourites because I pretty much feel like I've run a marathon but I've also done things that will help tone my legs. I love split squats and any sort of step-ups; they're probably two of my faves. I love deadlifts as well. Not a massive fan of squats but I know I need to do them.
So, on cardio, do you do much cardio?
Not much, only if I've been naughty or not as clean. I would do something like walking up stairs or hills, sprint training. I'm not a big fan of running. I do mainly interval walk or occasionally a long power walk.
What's your definition of naughty then?
Gee, Christmas Day was naughty. I would say a cheat day that lasts more than 24 hours!
3: wi – many women struggle to get out of their heads about all the things they could or should be doing. in what way would you say women are commonly too tough on themselves?
Sally: I'd say allowing yourself to have the treats, like eating them and not feeling guilty afterwards. If it's a guilt thing, have a plan of attack for afterwards, so if you're going to have two glasses of wine and your chocolate or whatever, plan to go for an extra half walk the next day. Put it in your mind that you're going to make up for it in some way and then you can justify it in your mind. And know also that it's good for your metabolism to have those days, so long as it's not 24-hours plus maybe!
4: wi – do you have a mantra or motivational trick that you use for yourself?
Sally: Good question. I just always think that whatever you do today is going to improve you on yesterday, it's about the accumulative effect. Particularly with weight training it takes years to develop the physique you want, it's not a quick fix. Remember that even the little things you do are beneficial long term.
5: wi – what advice would you give to someone curious about getting into fitness modeling?
Sally: Just do your research, talk to already existing people in the fitness modelling world. And have fun! Don't take it too seriously, just look at it as an opportunity to get involved with people in the industry and have a positive influence on people around you.
Sally is a Poliquin Level 2 PICP coach and Biosignature practitioner, and a Clean Health athlete. She has been fitness modeling since 2009 and her next competition is in about 10 weeks.  Make sure you like the Clean Health Facebook page for updates on Sally's competition progress as well as regular tips on nutrition, training and supplementation.
Remember –
Life is Now. Press Play! 
Kat x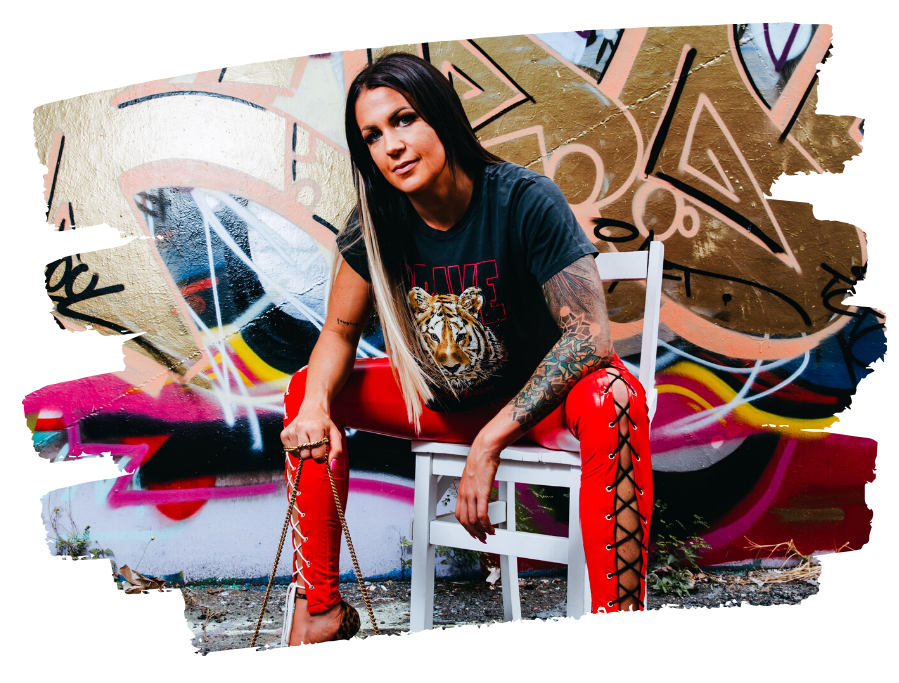 PS.
– dreamer. wanderer. soul led creator. One who was born for MORE.
I'm creating my new course, Big $ollar Energy, for the one who always knew she is here for millions,
to make it. To impact them. To create. And to LEAD.
Big $ollar Energy
The Money & Expansion Course for the Soul-Led Wanderer Who KNOWS It's Time to Go All in on HER,
and Let the Damn Receiving Take Care of Itself. The Way it Was Always Meant to Be.
Which means?
Identifying and releasing everything that gets to go, from the way you're thinking you need to do shit now, to the purposeless bits of the push or biz that it just don't need to be about, to the hidden junk in your psyche that gets to go.
>>> It's not about the do. The push. The win. When who you are when you only go within naturally PLACES you at the top,
but of the right fucking mountain.
The one that was always YOURS.
And then you finally WENT there.
Here's the thing, for us, about allowing an expanse of RECEIVING.
IT HAPPENS WHEN WE GO TO THE PLACE WHERE IT JUST IS.
And always was.
Class starts LIVE on Monday May 24, however early access + Big $ Energy vibes will open from Monday May 17 in our Telegram chat + join now bonuses are open already!
www.thekatrinaruthshow.com/bigdollarenergy
> it's time.