Sometimes you're just sitting around killing time in a cafe, trying to get your mind focused on the tasks set for the day, when an opportunity arises that you really should jump on.
When fitness model and Clean Health athlete Sally Matterson sat down opposite me whilst I was up in Sydney a day of testing and to visit Daine at Clean Health, I knew I should close down the task list and grill her for some inspiration for you to enjoy. Here's the outcome!
1: wi – what do you eat for breakfast?
Sally: Usually I eat before training. I find it gives me the energy for a great workout. I have 200 gram serve of lean protein, kangaroo is a favourite and I don't mind New York Porterhouse. Usually I rotate nuts with this, or a combination of walnuts and salted cashews. I have a black coffee with this, perculated, which makes it stronger and it's a bit more organic than instant or cafe coffee.
2: wi -what is your favourite style of training to look and feel your best?
Sally: I love doing a high-volume leg training day, that would be one of my favourites because I pretty much feel like I've run a marathon but I've also done things that will help tone my legs. I love split squats and any sort of step-ups; they're probably two of my faves. I love deadlifts as well. Not a massive fan of squats but I know I need to do them.
So, on cardio, do you do much cardio?
Not much, only if I've been naughty or not as clean. I would do something like walking up stairs or hills, sprint training. I'm not a big fan of running. I do mainly interval walk or occasionally a long power walk.
What's your definition of naughty then?
Gee, Christmas Day was naughty. I would say a cheat day that lasts more than 24 hours!
3: wi – many women struggle to get out of their heads about all the things they could or should be doing. in what way would you say women are commonly too tough on themselves?
Sally: I'd say allowing yourself to have the treats, like eating them and not feeling guilty afterwards. If it's a guilt thing, have a plan of attack for afterwards, so if you're going to have two glasses of wine and your chocolate or whatever, plan to go for an extra half walk the next day. Put it in your mind that you're going to make up for it in some way and then you can justify it in your mind. And know also that it's good for your metabolism to have those days, so long as it's not 24-hours plus maybe!
4: wi – do you have a mantra or motivational trick that you use for yourself?
Sally: Good question. I just always think that whatever you do today is going to improve you on yesterday, it's about the accumulative effect. Particularly with weight training it takes years to develop the physique you want, it's not a quick fix. Remember that even the little things you do are beneficial long term.
5: wi – what advice would you give to someone curious about getting into fitness modeling?
Sally: Just do your research, talk to already existing people in the fitness modelling world. And have fun! Don't take it too seriously, just look at it as an opportunity to get involved with people in the industry and have a positive influence on people around you.
Sally is a Poliquin Level 2 PICP coach and Biosignature practitioner, and a Clean Health athlete. She has been fitness modeling since 2009 and her next competition is in about 10 weeks.  Make sure you like the Clean Health Facebook page for updates on Sally's competition progress as well as regular tips on nutrition, training and supplementation.
Don't forget –
Life is Now. Press Play.
Kat x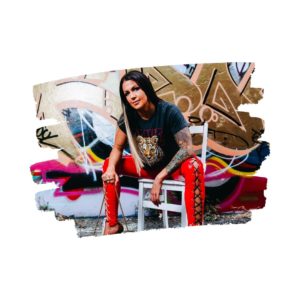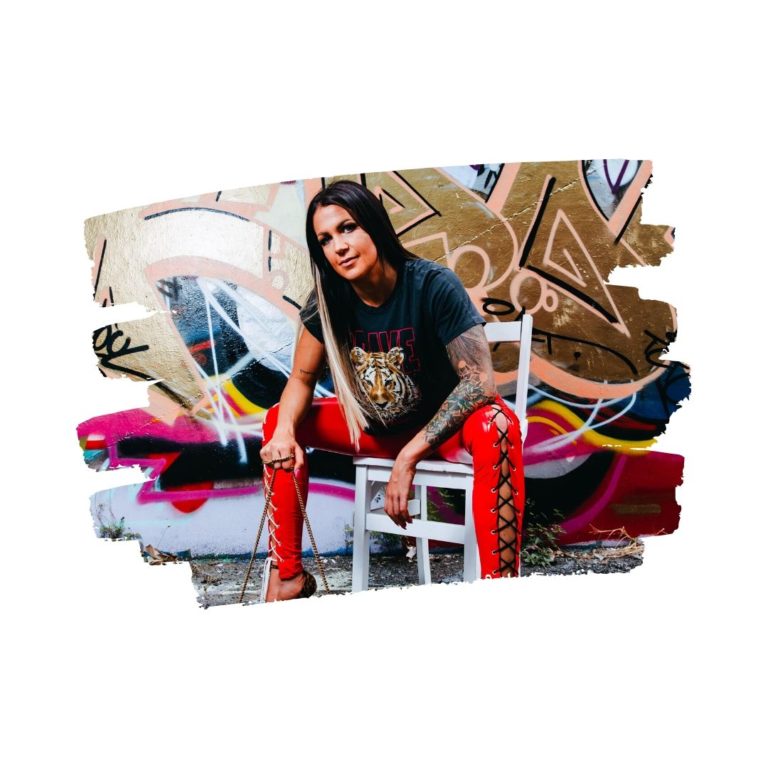 P.S.
I've been doing 100k months (and 4x+ that) since December 2014. I have mentored numerous badass peeps as they crossed that milestone. Now, for the first time ever, I'm taking you into the thought processes, patterns and also showing-up-edness of peeps who do THAT, while simultaneously teaching you how to access, activate and act from the deepest and truest blueprint of YOU.
My brand new digital course, The 100k Per Month Formula is HERE!
Are you sick of trying to teach and shift everyone else on how to expand their mindset and capacity to receive, and wondering where the person is who is going to hold THAT level of space for YOU?
Are you so.freaking.done with EVER having to tell yourself that the next level you're looking for requires you to do a, b or c that you don't wanna do, would rather claw your eyeballs out than do, thank you very much, and deep down don't believe you have to do?
DO YOU NEED SOME KAT IN YOUR LIFE TO KICK YOUR BUTT WITH ALIGNMENT AND LOVE AND MAYBE SOME BONUS BOOTY SLAPS TO WHERE IT'S MEANT TO BE?
The 100k Per Month Formula 

💃

💸

🔥
Registrations are off to a ROARING start already. And no small wonder, when you see all that we're doing.
10 modules + one extra (stealth!) one.
3 killer bonuses (including 2 entire new courses)
All new live course, starting June 8.
For the Entrepreneurs Who Were Always Gonna Run the Damn Thing.
You and me and a group of like-minded revolutionary leaders who specifically desire THAT money goal (and beyond) and know that they know that they know that it's where they should be.
Who are willing to do what it takes,
no matter what it takes,
until it takes,
AND THEN KEEP GOING.
To get there.
With integrity and soul and badass truth and BELLS on.
https://thekatrinaruthshow.com/100kpermonthformula
Check out the bonuses! 🔥
>>> Soulmate support $199 bonus.
A course I'm going to create alongside this one, and sell separately for a full $199, is on building a soulmate team. You will see me launch this at some point in the next month or so. You get this entire course FREE as a bonus with the 100k Per Month Formula!
>>> Mindset of a 100k Per Month and Beyond Entrepreneur –
I'm creating 30 days of journal prompts and mini asskickin' messages for you that go into the mindset of a 100k per month (and beyond) entrepreneur, in order to drop you deeper and deeper into being that person as we go. This is based on what I have observed in myself as well as the MANY badasses on and offline who I have coached who make this sort of money. This bonus could and likely will be sold separately for $199 as a home-study course!
>>> Q&A bonus!
My Q&As are famous for being one of the ways the GREATEST gold and magic comes out from me! You will have live access (and / or replay access) to two Q&A only sessions recorded JUST for 100k Per Month Formula students, and you'll be able to ask or submit your questions on these!
>>> Pay in full bonus!
Claim your place with the upfront payment choice (regular, VIP, or Super VIP) and receive an exclusive and UNAVAILABLE FOR SALE 'Fuck the How' Katrina Ruth graffiti T. Hot off the press, and just for you!
Everything you need to know and feel + your place here! https://thekatrinaruthshow.com/100kpermonthformula