Health and Fitness
25 Reasons The 2010 Dietary Guidelines Are Wrong And Could Make You Fatter And Sicker
Read time: 4-5 minutes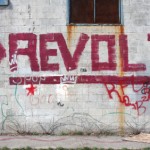 When it comes to following the rules of so-called good nutrition, you know what my take is, don't you? Break 'em often, and break 'em well. Unless, of course, you're talking about back to basics rules such as oh, I don't know, eat real food. In as close to its natural state as possible. You know, meat, green veg, berries, nuts, seeds and the like. Maybe some fresh fish. But the reality is that most rules on ideal nutrition for health and weight loss are so far off base it's almost laughable. Except for the fact that these screwed up instructions are quite literally responsible for seriously impeding the health and wellbeing of thousands of well-meaning folks just like you. In fact, it seems that the more 'professional' the institution, the more likely it is that the rules aren't worth the paper they're written on.
Take the US based 2010 Dietary Guidelines
They're scheduled to be released in December this year but already pretty much done and dusted. A diet based around 25% sugar? Sure it sounds a bit strange, but hey, if that's what the powers-that-know-all are saying then I guess it must be good for us right? Hmmm. Conventional wisdom goes off track yet again? Shocking!
"But hang on", I hear you say. "I get what you're saying Kat, but surely they can't be all bad. I mean c'mon. Good fat yes, but saturated fat and cholesterol based foods? Surely they're just as bad as sugar, or should at least be dealt with carefully"?
Well. I get that it can be tough to accept the idea of something supposedly intended for your good and the progression of optimal health being so wrong. I still struggle with that myself from time to time. I mean WHY would conventional wisdom get it SO wrong every time? Well, that's a separate post really, but how about big business, food-company-funded scientists and research, control of mainstream nutritional education just for starters?
Anyway, if you're still a bit unsure about replacing conventional wisdom with a back to basics or paleo approach to real nutrition that actually works, then you just have to check out this this fantastic article.
25 Reasons The 2010 Dietary Guidelines Are Wrong
You can read them all in detail at the above link, but here are a few reproduced to get you started.
1. In 1937, Columbia University biochemists David Rittenberg & Rudolph Schoenheimer demonstrated that dietary cholesterol had little or no influence on blood cholesterol. This scientific fact has never been refuted. Why, then, do the proposed 2010 Dietary Guidelines limit dietary cholesterol to less than 300 mg per day – or 200 mg if you are diabetic?
2. Dietary cholesterol is poorly absorbed, 50 percent at best (Mary Enig, PhD; Michael I. Gurr, PhD, lipid biochemists). According to these lipid biochemists, the more cholesterol you eat, the less cholesterol you absorb. Since our bodies must synthesize between 1200 and 1800 mg of cholesterol daily, why is there any dietary limit?
3. "Cholesterol in food has no affect on cholesterol in blood and we've known that all along."  These are the words of Professor Ancel Keys, American Heart Association board member and father of the low fat diet, who, in retirement, recanted the idea that dietary cholesterol raises blood levels. His recant has been greeted with silence.
4. All federal Dietary Guidelines since 1980 discuss cholesterol as something to fear. Since cholesterol is found in every cell in our bodies and is a precursor to all adrenal and sex hormones, why wouldn't the 2010 Dietary Guidelines discuss the essential nature of cholesterol instead?
5. Cholesterol is a single molecule. There is no such thing as "good cholesterol" or "bad cholesterol." These descriptions were cooked up to sell statin cholesterol-lowering drugs. Referred to as "bad," LDL is not bad and LDL is not cholesterol. LDL is a lipoprotein that delivers cholesterol to the 70 trillion cells in our bodies. (Only oxidized cholesterol is bad and elevated blood sugar and elevated triglycerides oxidize LDL.)
7. Cholesterol, fat, and fat soluble nutrients are delivered to our cells in lipoproteins, such as LDL. Also, there are lipoprotein subfactions (such as LDL, subclass A and subclass B). Understanding lipoprotein subfractions is much more important in preventing and reversing heart disease than measuring your total cholesterol (TC). Ask your doctor to provide LDL subfractions and stop scaring you about your total cholesterol number.
8. The statement "saturated fat raises blood cholesterol" is a false and misleading overgeneralization. There are many different types of saturated fat and many reasons why blood cholesterol rises and falls. Saturated fat intake and blood cholesterol levels are not in a teeter-totter relationship.
9. Fat in food is always a combination of saturated and unsaturated fat. As an example, butter contains 12 different fatty acids, including 8 different saturated fats (and 8 different chain lengths). Saturated stearic acid, as an example, does not elevate blood cholesterol and, in fact, promotes higher levels of HDL, a lipoprotein associated with protection from heart disease. (Michael I. Gurr, lipid biochemist; Dr. Eric Rimm, Harvard University, member, 2010 DGAC).
10. Cholesterol is found in every cell in the body and is a precursor to vitamin D (actually a hormone) and to our stress hormones. Stress has the potential to temporarily elevate blood cholesterol. When the stress is over, cholesterol will leave the blood and go back to the liver and tissues. Frequent fluctuations of blood cholesterol due to fear, stress, weather, activity, and age represent normal body functioning.
Still need convincing? You can read the full article over here. Or just skip straight to the end  ….
25. Heart failure is the #1 Medicare expenditure. The incidence of heart failure has doubled since 1990. According to the CDC in Atlanta, 1 in 3 children born today will become diabetics. According to the American Heart Association, eighty percent (80%) of diabetics die of heart disease. We have both an expanding population and a steadily increasing incidence of chronic disease. Americans need relief. It's time to end the confusion about fat and cholesterol. How bad do things have to get before we revise the U.S. Dietary Guidelines in favor of a higher fat whole foods carbohydrate-restricted diet?
I'd love it if you'd share your thoughts on this. Also, are you a reformed sugar addict now eating wholesome foods such as real fat in your daily diet? We'd love to hear your experience!
Now remember –
Life is Now. Press Play.
Kat
PS.
GORGEOUS ONE. WARRIOR WOMAN. LEADER. REVOLUTIONARY. CALLED ONE. YES, YOU.
WARRIOR LEADER begins May 1st. Our PRE-WORK begins this week! (It is personalised to you!)
And?
The initial price has been extended / is still on!
Here is what this comes down to though. Because it's not really whether or not you join in the initial price intake.
This is 6 weeks in which you will be SHARPENED THROUGH FIRE TO BE WHO HE SENT YOU TO BE.
Yes this pertains to business.
It pertains to life.
It pertains to YOU.
This is work unlike anything I've ever led or created before.
And unlike anything you've ever encountered.
It is 100% God revealed. God led. And God ENTRUSTED.
It is,
quite simply,
WHAT IT IS TIME FOR
FOR WHO IT IS TIME FOR
AND NOW
Details
+ your place
+ visions God shared with me for you
www.thekatrinaruthshow.com/warriorleader
WARRIOR LEADER:
For the Woman With a Burning Desire for MORE, Who Is Ready to See Fire Raining From the Heavens in Every FACET of Her Life as She Says Fully Yes to Who God Designed Her to Be.
FOR YOU.