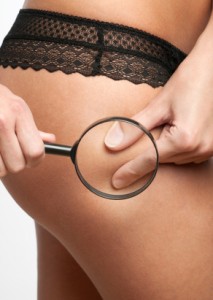 So you want dramatic and lasting fat loss, huh? Lean legs, perhaps? Or perhaps it's the belly that's bothering you? Heck, it could even be something as supposedly innocuous as that little flap of skin/fat between your chest and your armpits, but whatever it is you're going to have to face facts.
Fat loss?
It ain't as simple as calories and exercise. If only.
what the magazines won't tell you about fat loss …
In the past few weeks I've blogged about pretty much every detail of and 'blocking factor' to fat loss that the mainstream health-world talks about. But I think we both know that there's always more to the story, isn't there?
So. Today, I want to talk specifically about 2 of the areas I perceive as being HUGE when it comes to annoying 'just won't budge no matter what you do' folds of fat.
The first is pretty 'facts and figures' based, and the second is kinda, well, could be seen as hokey. It's not though. Let me explain …
toxicity and fat loss
Dr Mark Shauss, who is an an internationally acclaimed lecturer on the effects of environmental toxicity on human health and author of the book Achieving Victory Over A Toxic World, teaches that toxicity is a key reason for an inability to lose body fat. In addition, the accumulation of toxins may present a host of ever-increasing modern day health complaints.
According to Dr Mark, who has spent the past 27 years of his life researching toxins and their effect on the body, toxicity
"occurs when something from the outside gets into our system that our bodies view as being foreign and causes negative effects. A toxin can take many different forms. Stress can be a toxin because we know it can change body chemistry. But for each person it's different; for instance, caffeine can be extremely toxic for some people because their bodies don't know how to metabolize it."
If you consider that fat loss is directly related to detoxification, it makes sense that increased levels of toxicity will make it tough for you to lose body fat.
Some of the key things you can look at to lower your toxic load are:
Household and office cleaning products (go organic)
Haircare products (nasty chemicals)
Skincare products (organic products are often cheaper anyway, and so beautiful!)
Makeup (switch to mineral)
Plastics (use Pyrex or glass for leftover food, and use BPA free water bottles)
Pesticides, herbicides and fungicides on your food (go organic)
The absorption of external toxins such as these ones can not only have an accumulative effect on your health and your 'general' ability to lose body fat, but – as taught in Biosignature – these toxins can directly impact lower body fat through the increase of synthetic estrogen.
So if you want lean legs or flat abs then you need to lower your toxic load!
the mindset of fat loss



This is the kinda hokey one … or at least I used to think so. Hopefully I can convince you too that you actually can control how your body looks, functions and feels through your thoughts. At least to an extent.
Hey – you gotta at least consider the idea, right?
When you have a mindset of lean you'll find that following the rules of health and fat loss is pretty much automated. Emotional upsets and stress don't often derail you; you don't really relate stress management to how you eat or whether you workout.
You enjoy food and when you have a 'treat' it's done happily in the knowledge that your body will be able to handle it. Your treats are based around special social occasions, or perhaps even based on honing the ability to just 'know' when your body is ready for a carb or sugar boost after days of eating clean. As such, your metabolism sucks up the excess calories and they have little impact.
More importantly, you don't beat yourself up over every food choice (even the ones you haven't yet made), and when you do 'indulge' there is no analysis, no frantic attempt to make up for it the next day, and you honestly don't think for a second that it's going to make you bloat or put on weight.
In fact, you're the type of person who even goes on holidays and eats whatever they want all week without stressing your head off that it's going to undo all of your hard work. The word guilt as related to food really doesn't mean anything to you.
If you're used to worrying about everything you do or do not do for fat loss, I'm guessing that this scenario sounds quite appealing to you, doesn't it?
creating your mindset of lean
So. Let's get down to business. How do you create this mindset of lean?
Is it possible to just become positive-minded and confident if you're used to expecting things to be tough or wondering if you just don't have what it takes?
I believe that it is, but I think this depends on you putting some effort in. Your mind sometimes needs as much if not more training as your body!
I believe that letting go of guilt, fear and self-criticism is something that every woman can do if they really want to.
I also believe that doing so, and perhaps even going to far as to release resentment you may be holding and to decide to forgive people who have wronged you, is paramount if you truly want to be healthy.
And yes, perhaps even if you truly want to be lean.
Louise Hay, for example, author of You Can Heal Your Life and perhaps one of the greatest health, weight loss and self-help specialists of our time, talks about the body putting on extra weight as a protective mechanism against criticism from ourselves. The negative emotions and things that you carry around tend to reflect back to experiences that shaped you as a child, but that doesn't mean they are still true today.
There is nothing you 'have to' or 'should' be doing, there is only what you could be doing.
Let me ask you this – when you think about losing weight, getting in shape, being healthy – are your thoughts positive? Do you feel proud of the good things you're doing, excited about the journey as well as the outcome, confident that your body has what it takes to be healthy and fit?
Or do you feel guilty about food choices you do or do not make?
Resentful that you can't just relax or 'be like everyone else'?
Scared that no matter what you do you're never going to get anywhere?
Critical of every move you make, constantly telling yourself you're not good enough?
You've probably heard the idea that 'you wouldn't speak to a child or somebody else the way you speak to yourself', so why don't you stop for a moment and think about what that means?
When was the last time you congratulated yourself? Said 'I love you' to yourself? Told yourself 'well done', or 'you'll get there' – and meant it?
It's something to think about, isn't it? Let me know what you DO think about it, if you have time for a comment 🙂
And remember –
Life is Now. Press Play.
Kat
Life is Now. Press Play.
Kat x
PS
I want to help you to build a business you LOVE, and that meets your every want and desire, in a real and true way, whilst also resulting in you making a LOT of money, fast, and impacting a lot of people, also fast, in the way you know you were born for!
My most transformative 1:1 intensive EVER … shifting people into EPIC income and success since 2016 is back, for the first time in 2019! I'm so excited to bring this signature transformative work back!
Rich Hot Empire!
Work With Me for 6-Weeks Personally to Grow Your Perfect Cult Tribe, Create and Launch Your Low-High End EMPIRE, and Set Up Multiple Recurring Income Streams to Take You to Multiple 7-Figures and Beyond, Doing What You Love!
This round is even more special as I will be re-recording all original content, with you there live with me and alongside me AND you will also receive all original content; the exact trainings which has made this program my most successful ever, with clients repeatedly saying they achieved more in 6 weeks with me than they had in 2 YEARS beforehand! This work is for entrepreneurs at ANY starting point, as it's about who you are as a person not where you're at. I've had clients anywhere from total start-up, to already doing 500k+ / year go through Rich Hot Empire and all who have done this work have gone to a level of income as well as alignment and FLOW which they couldn't previously even imagine!
6-week personalised intensive high level mastermind
Weekly group training and support; multi-media training: visual + audio
'Done for You' Templates and Step-by-Step Worksheets
Personalised 1:1 coaching included, plus DAILY unlimited 1:1 access
My personal hand on your business success
Weekly group coaching call and hotseat with my other private clients
24/7 mastermind forum, networking and support
Very limited spaces
Results guaranteed
Not for everyone
STARTS THIS MONTH!
I'm so excited to do this work with a small group of badasses who are willing to SHOW UP FOR THEIR SOUL no matter what. To walk away from all that is not serving, not actually working, not FILLING you. And to all yourself to bring your truest desires to life. If that's you, or you've felt the call to work with me at this level, PM me now. Bonuses and fast action-taker investments apply to all successful applicants, but for the first 5 to say yes there is a very special $2000+ bonus specific around Soul Shifts & Money Makin', and which, in and of itself even before we begin RHE will have shit changing for you FAST.
Apply via PM only. I can't wait to speak with you!
PPS
HAVE YOU JOINED PURPOSE PASSION FLOW ACADEMY?
My 'Going Fully Quantum' training will break down ALL of what we've discussed today, and teach you the finer details and finesse of it, as well as exactly what needs to be true for you to APPLY it, not only into the practical actions you need to create THAT money flow and THOSE results, but also in terms of ALL the energetics of it, especially the 'being and non-being' around dropping in to superflow so you can be shown, create, receive, AND of course the being around not being one of those people who just can't seem to choose faith and are ruled by fear. We'll also talk about creating and integrating the exact wording, beliefs, emotions, energies YOU need for all of this to switch effortlessly for you, as you've always known it would.
In other words: EVERYTHING you need to know to go fully quantum, and double your income in 30 days or less, or whatever else you choose!
Where will you find this training?
Why, it's one of the very first training in 'Remembering Who You Always Were', which. is our June intensive for Purpose Passion Flow Academy, my SUPER low-cost monthly membership mastermind!
And this training?
Will change your freaking reality. Well – it will REMEMBER it.
It's all available to you gorgeous.
You know this already.,In the quantum it is DONE. And in Purpose Passion Flow Academy, and especially our June intensive 'Remembering Who You Always Were'? We gon' done do it.