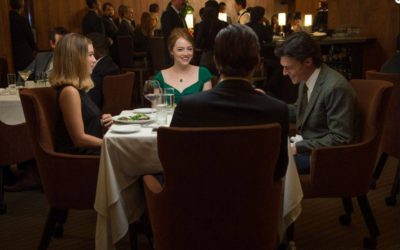 Purpose
IT'S YOUR FUCK UPS, MADNESS, MISBEHAVIOUR AND ABSOLUTE INABILITY TO FUNCTION PROPERLY IN POLITE SOCIETY THAT LETS ME KNOW YOU'RE AN ARTIST
If you look throughout history, and investigate the personal lives or behaviours of just about any famous (or infamous!) artist, creator, inventor, at those who in some way changed the world with what they UNLEASHED, you'll see a chaotic mess of inappropriate and sabotag-y AWFULNESS.
I'm talking truly bad behaviour, and in some cases just flat out bat shit crazy.
Van Gogh and the whole chopping off an ear thing? Just a tiny example from a string I could share with you about good artists gone bad. Seriously – go take some time today to Google your favourite artist or inventor, and get ready to sit back in somewhat horror. You'll be APPALLED … perhaps, because I know what I feel when I read this stuff, when I look through history's pages at those who were without doubt GENIUSES?
Relieved.
Maybe there's nothing wrong with me after all … that I continually screw up when it comes to how you're supposed to 'do' life, as a woman, as opposed to what you naturally just DO do, as an artist. That at times I do stuff that is WITHOUT doubt bat shit crazy and just WRONG … that I continually MISBEHAVE when it comes to social norms, sometimes in BIG ways, and that no matter how hard I REALLY DO TRY TO TRY at times, I just don't seem to have it IN me to sit at a dinner, or stand at an event, smile, and CHAT.
At least not with THEM, I'd do it with YOU, and then we could go back to yours or mine and sit there side by side with wine in hand CREATING.
What else?
It's not just artists and inventors who racked up the bad boy and girl points, either, in years gone by. Look at ANY high achiever, leader, speaker, writer, performer, and you'll see the same thing.
Pure.
Unadulterated.
NAUGHTINESS!
Interwoven with what can only really be summed up as the natural pressure cooker explosion that comes from taking one who was not born for the normal world, and trying to force them into it.
Can I tell you?
There's a reason that you just don't seem to EVER get it right when you try and play life like the human people.
There's a reason that anytime you DO appear to be getting it right, doing it like them, smiling and nodding and PARTICIPATING, that behind the scenes you are falling –
OH so much the fuck apart.
And either NUMBING, of course, with food or whatever else, so that you can somehow manage to relieve the AWFUL intense build up from having had to keep your feet planted and (God! The horror!) PARTICIPATE with them, or if you're not numbing, then you're OUTWARDLY letting it out.
Losing your shit.
Doing BIZARRELY stupid stuff, stuff so freaking random and crazy it's mind-boggling how you even managed to come up with a way to screw with yourself or others so much.
Being self-destructive.
DELIBERATELY flouting the rules.
Being RUDE, that's probably the least worst of the lot, but it's still something you do, isn't it, and even to those you care about?
Yes.
I know.
Me too.
And you tell yourself –
STOP IT. Be NICE. Play nicely with the other kids! But don't you see –
YOU'RE TRYING TO PLAY IN THE WRONG FUCKING SANDBOX.
And it's never going to work.
NEVER.
I mean, SURE, you can try to make it work like you've done up until now … like so many before you have done … we've talked about how that works!!
And if you think –
I have an answer for you –
Of how to make it work –
And squish yourself in –
Nicely –
Walk the tightrope –
And have it all just balance out stepfordly BEAUTIFULLY!
NUP.
I got nothing. I DON'T BELIEVE WE WERE MADE TO PLAY WITH THEM.
I think you have to CHOOSE –
Your art, your heart, that throb you feel all the way through you, which doesn't even COME from the physical you but rather from the imprint of your SOUL, you can choose that –
And it will mean –
You never fully ground. With the normal people. You continually fuck up. With the normal people. You WILL sabotage. And really it means that you're NOT even fully choosing your art, because the SECOND you compromise or sacrifice you're saying no to TRUTH.
And to alignment.
Or you can choose the things, which we were told, we should want, and must do.
To be the good wife or husband.
Do it right.
Play by the rules.
Show up socially.
Smile.
Nod your head politely.
Gaze into the distance as you repeatedly try to focus on what on EARTH they're on about.
As you feel your soul.
Explode into a million pieces.
And you go home and you do –
Well. Exactly all the mad crazy shit we've just been talking about, because if you try to PUT a creature of creation in an environment not RIGHT for it, it WILL lash out, self-destruct, or just slowly –
Fade.
Just look to ANY part of nature.
There is a scene in the movie La La Land which sums all of this up perfectly. Emma Stone's character is at dinner with her boyfriend, his brother, the brother's wife. And the conversation is a 'normal people' one of success, money, heights climbed, some such thing.
And you can see her just – fading. But also you see the trapped animal side of her itching to get out. You can FEEL her anxiety and how AWFUL it is, to be there, for even a moment. How at that point in the movie this is the life she's been choosing.
And then she snaps –
Gets up, mumbles a quick sorry, and just –
Flees.
You have to understand that it's okay to just FLEE from whatever it is you've been giving your time and energy to if it's not lighting you up, if it's not allowing you to FULLY breathe.
THERE IS NO OTHER WAY.
Either you FLEE, or else it WILL break you.
THEY WILL BREAK YOU.
In the end, it's very simple:
You'll give your life for the things we were always told we should, and when you die, they'll say you were a good wife or Mum or whatever, except even that won't have REALLY been true 'cause you and I BOTH know you can't play ANY other role if you don't first give in to the art.
Or:
You give the fuck in to the art.
Remember –
Life is Now. Press Play.
Kat
Life is Now. Press Play.
Kat x

PS
I want to help you to build a business you LOVE, and that meets your every want and desire, in a real and true way, whilst also resulting in you making a LOT of money, fast, and impacting a lot of people, also fast, in the way you know you were born for!
My most transformative 1:1 intensive EVER … shifting people into EPIC income and success since 2016 is back, for the first time in 2019! I'm so excited to bring this signature transformative work back!
Rich Hot Empire!
Work With Me for 6-Weeks Personally to Grow Your Perfect Cult Tribe, Create and Launch Your Low-High End EMPIRE, and Set Up Multiple Recurring Income Streams to Take You to Multiple 7-Figures and Beyond, Doing What You Love!
This round is even more special as I will be re-recording all original content, with you there live with me and alongside me AND you will also receive all original content; the exact trainings which has made this program my most successful ever, with clients repeatedly saying they achieved more in 6 weeks with me than they had in 2 YEARS beforehand! This work is for entrepreneurs at ANY starting point, as it's about who you are as a person not where you're at. I've had clients anywhere from total start-up, to already doing 500k+ / year go through Rich Hot Empire and all who have done this work have gone to a level of income as well as alignment and FLOW which they couldn't previously even imagine!
6-week personalised intensive high level mastermind
Weekly group training and support; multi-media training: visual + audio
'Done for You' Templates and Step-by-Step Worksheets
Personalised 1:1 coaching included, plus DAILY unlimited 1:1 access
My personal hand on your business success
Weekly group coaching call and hotseat with my other private clients
24/7 mastermind forum, networking and support
Very limited spaces
Results guaranteed
Not for everyone
STARTS THIS MONTH!
I'm so excited to do this work with a small group of badasses who are willing to SHOW UP FOR THEIR SOUL no matter what. To walk away from all that is not serving, not actually working, not FILLING you. And to all yourself to bring your truest desires to life. If that's you, or you've felt the call to work with me at this level, PM me now. Bonuses and fast action-taker investments apply to all successful applicants, but for the first 5 to say yes there is a very special $2000+ bonus specific around Soul Shifts & Money Makin', and which, in and of itself even before we begin RHE will have shit changing for you FAST.
Apply via PM only. I can't wait to speak with you!
PPS
HAVE YOU JOINED PURPOSE PASSION FLOW ACADEMY?
My 'Going Fully Quantum' training will break down ALL of what we've discussed today, and teach you the finer details and finesse of it, as well as exactly what needs to be true for you to APPLY it, not only into the practical actions you need to create THAT money flow and THOSE results, but also in terms of ALL the energetics of it, especially the 'being and non-being' around dropping in to superflow so you can be shown, create, receive, AND of course the being around not being one of those people who just can't seem to choose faith and are ruled by fear. We'll also talk about creating and integrating the exact wording, beliefs, emotions, energies YOU need for all of this to switch effortlessly for you, as you've always known it would.
In other words: EVERYTHING you need to know to go fully quantum, and double your income in 30 days or less, or whatever else you choose!
Where will you find this training?
Why, it's one of the very first training in 'Remembering Who You Always Were', which. is our June intensive for Purpose Passion Flow Academy, my SUPER low-cost monthly membership mastermind!
And this training?
Will change your freaking reality. Well – it will REMEMBER it.
It's all available to you gorgeous.
You know this already.,In the quantum it is DONE. And in Purpose Passion Flow Academy, and especially our June intensive 'Remembering Who You Always Were'? We gon' done do it.