Purpose
FUCK YOU, I WON'T DO WHAT YOU TELL ME
When are you going to realise that you will NEVER be happy submitting to the system? You think you can go against your gut even a LITTLE bit? You think that this time it's for a higher purpose, it's just 'what you have to do', and 'how it is'? NO!
NO NO NO NO NO!
Going against your gut will NEVER fucking work. It doesn't matter HOW big the carrot is, do you think you're actually going to ENJOY it when you get it? Do you really fucking thing that the evil and slimy taste of you GIVING IN, conforming, being a SHEEP is going to EVER leave your mouth once you open up and let them pour it down down down?
It will be a poison inside of you FOREVER. The so-called success, validation, reassurance you're chasing will be MEANINGLESS to you when what you've done to get it is to turn your back –
– by even the TINIEST degree 
– On being fully you.
When are you going to realise that what you feel IN you is the only real thing there is? This burning, this yearning, this feeling of being bound and trapped and CHAINED and you just want to scream and RAGE against the machine, THIS IS THE FEELING TO LET GUIDE YOU.
If you want to be an ARTIST, a real one, not a manufactured freakin' 'star', but one who bucks the system, creates something that has never been done before and leaves people BREATHLESS, paves a new way, then you must must must MUST be strong enough to stay true.
This means that instead of seeking a way, a process, a path to the top, and in exchange giving up your truth, your beliefs, compromising your values, doing ANYTHING that doesn't feel fuck yes AMAZING, you need to choose instead to RAGE against what THEY tell you to do.
And REFUSE to succumb to their wily ways.

And run run run run RUN like the wind when you feel yourself considering, crumbling, wondering, if you should just do it the way it's 'supposed to be done', just this one time, if you should follow the system, just for a little bit, if you should emulate the way others got there, even for a MOMENT.
There is a reason you've always been this person.
The one who deliberately fucked shit up just to stand out, just to prove that you're different.
The one who would stubbornly sabotage even something she really WANTED, if accepting it meant accepting being told what to do, or being like the others.
The one who leaves a trail of chaos behind her, as she furiously paves the way to who the fuck knows WHAT, but certainly not THAT.
Not LIKE that.
Not like THEM.
Not for ANYTHING.
You've ALWAYS been the one who was going to do epic shit, live a life of more, create something extraordinary. YOU'VE ALWAYS KNOWN YOU COULD AND WOULD.
And now –
Just because your faith has been tested –
Just because you're sick of waiting –
Just because you don't FULLY believe in yourself the way you did before you learned not to –
Here you are –
Teetering on the edge of being just
like
them
When what's REALLY going on is that you stopped listening to YOU, on repeat, and you sure as FUCK stopped locking IN what you knew was meant to be and then running like the wind into THAT
It's time to be honest about what in the ACTUAL fuck you're doing. You know FULL WELL that if you went all in, set intentions like you MEANT it, and refused to accept anything less that you could create ANYTHING you want, and then some.
YOU KNOW YOU'RE CAVING.
YOU KNOW YOU'RE SLIDING.
YOU KNOW YOU'RE GOING AGAINST TRUTH.
YOU KNOW IT'S NOT RIGHT.
NOT HOW IT WAS MEANT TO BE.
AND IF DOING THIS SHIT GETS YOU TO SO-CALLED GLORY?
It's going to mean jack
fucking
shit
anyway
Because it was never meant to BE like that.
Quit acting like one of them
Grow STRONGER
Stand up TALLER
Have something God damn COURAGE again
You used to rage so damn hard
And now it almost feels like what you're chasing
Is a pat on the head from those you never fucking aligned with in the first place
It doesn't even MATTER, what THEIR notes of acclaim are

When you look back, when it's all done, if you have a moment to reflect, there is ZERO CHANCE you're going to congratulate yourself on all the gold stars
The normal people gave you
And decided you must do
And now look at you – you do what they told you; you're under control
Wake the fuck up
Remember who you are
Remember what you came here to do
And say it with me, LOUD –
FUCK YOU I WON'T DO WHAT YOU TELL ME
Remember –
Life is Now. Press Play! 
Kat x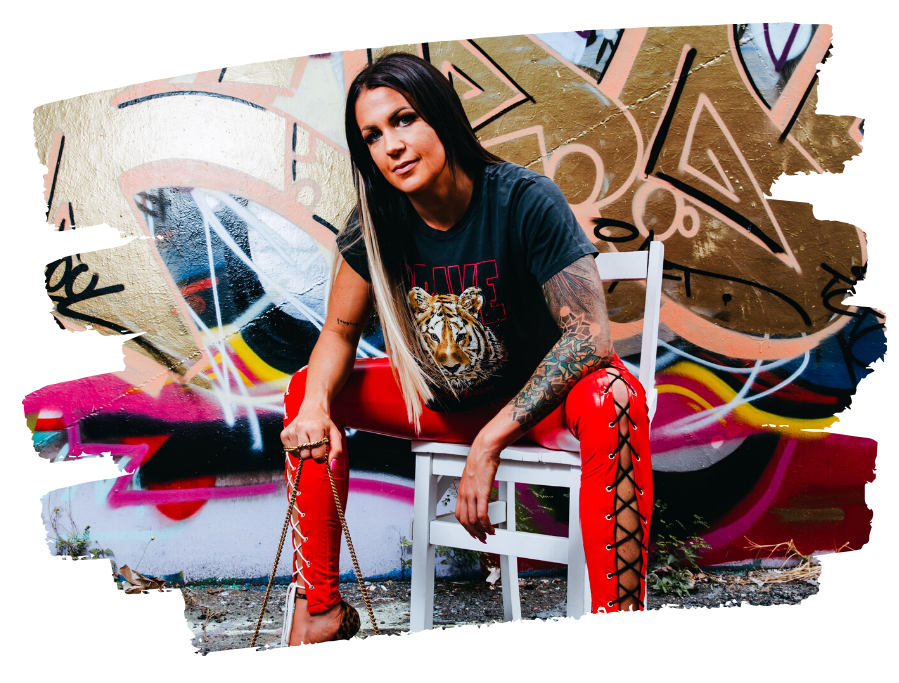 PS.
– dreamer. wanderer. soul led creator. One who was born for MORE.
I'm creating my new course, Big $ollar Energy, for the one who always knew she is here for millions,
to make it. To impact them. To create. And to LEAD.
Big $ollar Energy
The Money & Expansion Course for the Soul-Led Wanderer Who KNOWS It's Time to Go All in on HER,
and Let the Damn Receiving Take Care of Itself. The Way it Was Always Meant to Be.
Which means?
Identifying and releasing everything that gets to go, from the way you're thinking you need to do shit now, to the purposeless bits of the push or biz that it just don't need to be about, to the hidden junk in your psyche that gets to go.
>>> It's not about the do. The push. The win. When who you are when you only go within naturally PLACES you at the top,
but of the right fucking mountain.
The one that was always YOURS.
And then you finally WENT there.
Here's the thing, for us, about allowing an expanse of RECEIVING.
IT HAPPENS WHEN WE GO TO THE PLACE WHERE IT JUST IS.
And always was.
Class starts LIVE on Monday May 24, however early access + Big $ Energy vibes will open from Monday May 17 in our Telegram chat + join now bonuses are open already!
www.thekatrinaruthshow.com/bigdollarenergy
> it's time.