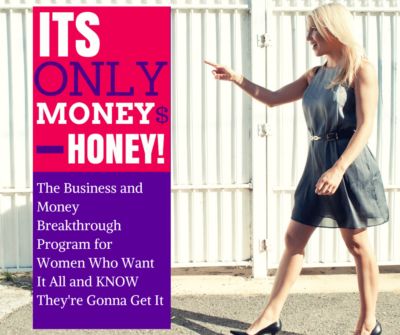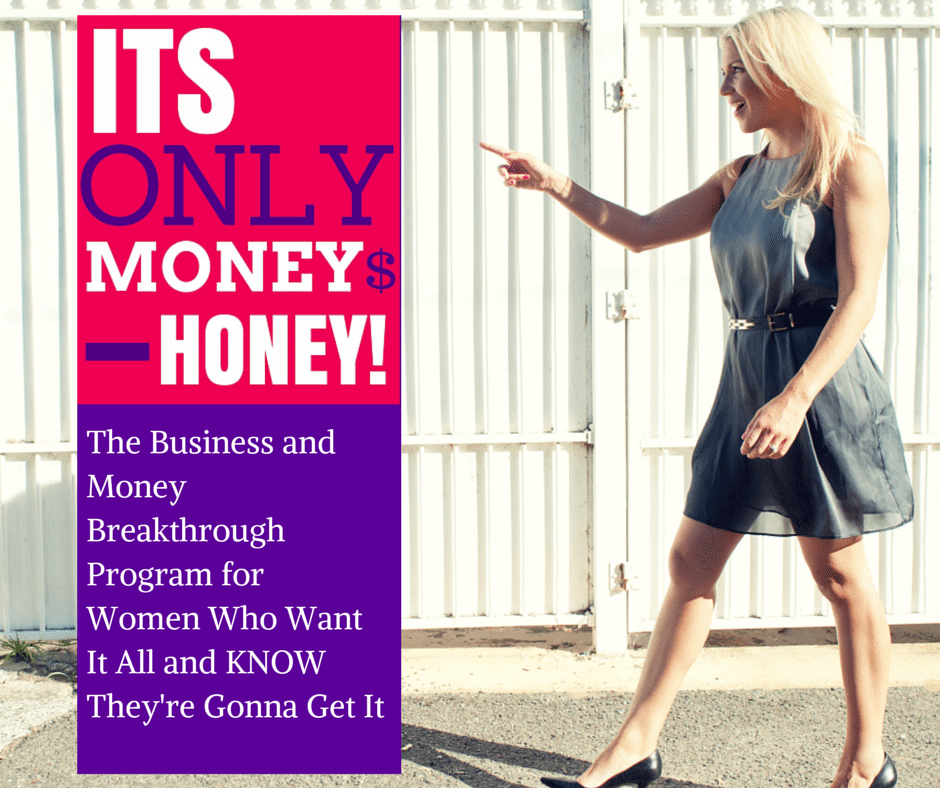 This week I'm running my first ever international retreat, in beautiful Bali. It's kind of AWESOME to think that this dream I've had for so long, of running retreats with amazing kickass women in beautiful luxury places, has now come to life! Yesterday, in between copious amounts of caffeine, a few cheeky chocolate truffles, and a 2-hour indulgent day spa treatment I surprised the girls with (gotta have that quiet mind time if you want to let the real creativity flow!) we spoke all things wealth and dream life creation.
We covered a lot of ground, and did some of the usual work around painting the detailed 'big picture' vision for the business and life you want to create and then designing a plan to work FROM (as opposed to towards) that vision, but there is one thing in particular I shared with the girls that I would say is the MOST powerful daily habit if you're serious about seeing your income grow.
I was reminded of just how powerful that habit is when I sat down on Sunday night just gone and began my yearly 'closing ceremony'. I'm a little ahead of myself already wrapping up 2014 I know, but can't resist starting to really map out my dreams for the New Year already!
As I journaled and dreamt, it occurred to me to look back over some of my end of year/ start of new workbooks from the previous years. To be honest I was kind of nervous to do so, as 2011 – 2013 were some of the toughest years of my business life and I felt a little scared at the feelings that might come up, or the judgement I might place on myself seeing goals I'd set that hadn't all come to life.
And truth be told – there was a little bit of that! It's funny to read my own words around my 2015 money goals – which are essentially a statement of the amount I'm committed to making next year with the 'how' being that I don't know or really CARE how, it's just happening – as compared with my end 2012 money goals, for example.
I was so caught up in DETAIL.
I was so caught up in having the best PLAN.
I could barely even fit all my planning and detail on the page, I'd so carefully mapped out every possible thing I could and 'would' sell, how many units, done calculations within my calculations to get to a number that added up.
Of course it never worked out that way.
Does it ever?
I've really learned over the past few years that the only thing that MATTERS when it comes to setting your goals and intentions is that you set them, and be specific about what you're asking for. From there if you really FEEL like it by all means make a plan, but honestly? The more tied you are to a particular plan and 'this is how it has to be', the less likely you'll get to the outcome you want.
You're too damn busy following the plan.
Your FOCUS is on the plan.
Which by definition means that it is NOT on the outcome.
It was funny – and to be honest more pride-inducing than judgement-inducing, which is nice – to see how far my MINDSET has come around money and success, just in the past 2 years.
And it blows my mind that in my end of 2012 workbook I wrote about having gone from making $100 a week-ish online to over 1k a day online by the end of that year, and NOW my business easily does many thousands of dollars a day and climbing.
[pq]Things can change so quickly when you decide to let them![/pq] And it really makes me wonder –
What will I be recording in my end of 2015 workbook?
I know for a fact that if I keep focusing on success and money in the way I have NOW learned to it my income in the next 12 months will EASILY have MORE than doubled.
Or whatever I intend to happen.
What are your plans for the rest of this year and for 2015?
I can tell you one thing with absolute certainty. There's no point doing copious amounts of intricate planning and how to.
That's the OLD way of setting goals, and what's more I'll bet it's something you've already DONE time and time again.
Has it gotten you to PRECISELY where you want to be? Or are you looking back at the end of yet another year and swearing that really, no really! –
Next year is going to be YOUR year.
There is one very simple daily habit I'd like to share with you that I GUARANTEE will increase your income, if you choose for it to do so.
Focus on the outcome.
That's it lovely.
The truest and most transformative things are always the very best.
Set your internal compass to WHERE YOU WANT TO BE not what you think you have to DO (or be!) in order to get there.
Does it really MATTER how you get there so long as you end up in the right place?
It's up to you of course.
You can plan your little heart out if that makes you feel good –
Devise the MOST beautiful of pathways –
Just don't be surprised if the road they take you on is the road THEY TAKE YOU ON rather than the road YOU ultimately need to get to your dreams.
Of course the truth is that even with the most attentive focus and the very best intent, life has a sneaky way of trying to ensnare you back into distraction, or lists of Things You Must Do, or bright shiny ideas, and it's easy for another month, another year to pass by with barely a check in to your ultimate dreams.
Don't forget –
Life is Now. Press Play.
Kat x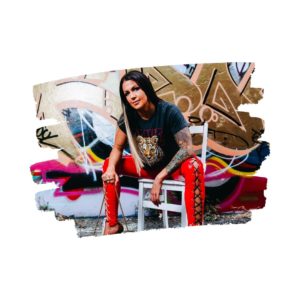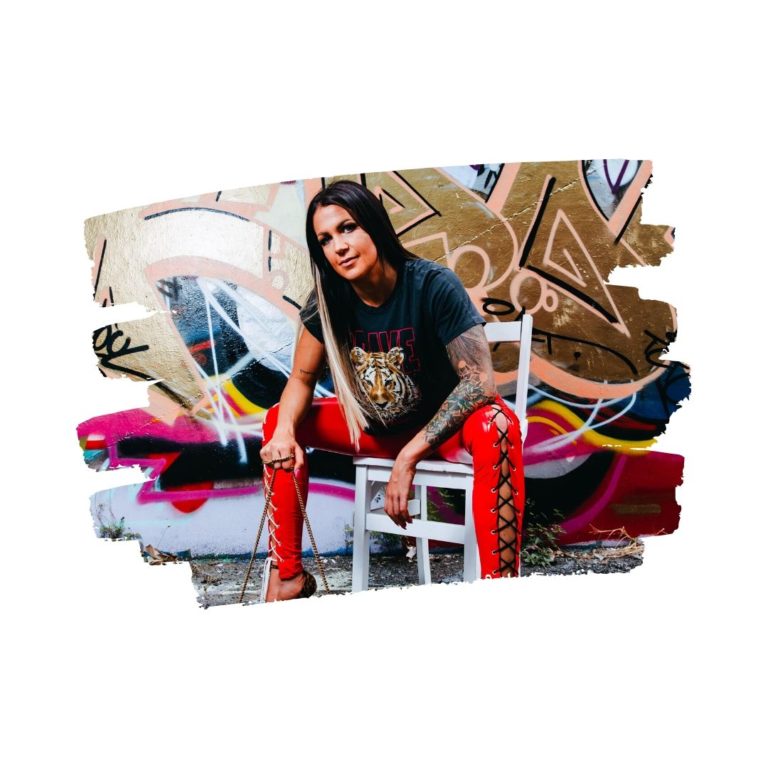 P.S.
I've been doing 100k months (and 4x+ that) since December 2014. I have mentored numerous badass peeps as they crossed that milestone. Now, for the first time ever, I'm taking you into the thought processes, patterns and also showing-up-edness of peeps who do THAT, while simultaneously teaching you how to access, activate and act from the deepest and truest blueprint of YOU.
My brand new digital course, The 100k Per Month Formula is HERE!
Are you sick of trying to teach and shift everyone else on how to expand their mindset and capacity to receive, and wondering where the person is who is going to hold THAT level of space for YOU?
Are you so.freaking.done with EVER having to tell yourself that the next level you're looking for requires you to do a, b or c that you don't wanna do, would rather claw your eyeballs out than do, thank you very much, and deep down don't believe you have to do?
DO YOU NEED SOME KAT IN YOUR LIFE TO KICK YOUR BUTT WITH ALIGNMENT AND LOVE AND MAYBE SOME BONUS BOOTY SLAPS TO WHERE IT'S MEANT TO BE?
The 100k Per Month Formula 

💃

💸

🔥
Registrations are off to a ROARING start already. And no small wonder, when you see all that we're doing.
10 modules + one extra (stealth!) one.
3 killer bonuses (including 2 entire new courses)
All new live course, starting June 8.
For the Entrepreneurs Who Were Always Gonna Run the Damn Thing.
You and me and a group of like-minded revolutionary leaders who specifically desire THAT money goal (and beyond) and know that they know that they know that it's where they should be.
Who are willing to do what it takes,
no matter what it takes,
until it takes,
AND THEN KEEP GOING.
To get there.
With integrity and soul and badass truth and BELLS on.
https://thekatrinaruthshow.com/100kpermonthformula
Check out the bonuses! 🔥
>>> Soulmate support $199 bonus.
A course I'm going to create alongside this one, and sell separately for a full $199, is on building a soulmate team. You will see me launch this at some point in the next month or so. You get this entire course FREE as a bonus with the 100k Per Month Formula!
>>> Mindset of a 100k Per Month and Beyond Entrepreneur –
I'm creating 30 days of journal prompts and mini asskickin' messages for you that go into the mindset of a 100k per month (and beyond) entrepreneur, in order to drop you deeper and deeper into being that person as we go. This is based on what I have observed in myself as well as the MANY badasses on and offline who I have coached who make this sort of money. This bonus could and likely will be sold separately for $199 as a home-study course!
>>> Q&A bonus!
My Q&As are famous for being one of the ways the GREATEST gold and magic comes out from me! You will have live access (and / or replay access) to two Q&A only sessions recorded JUST for 100k Per Month Formula students, and you'll be able to ask or submit your questions on these!
>>> Pay in full bonus!
Claim your place with the upfront payment choice (regular, VIP, or Super VIP) and receive an exclusive and UNAVAILABLE FOR SALE 'Fuck the How' Katrina Ruth graffiti T. Hot off the press, and just for you!
Everything you need to know and feel + your place here! https://thekatrinaruthshow.com/100kpermonthformula